On April 6, adidas Canada and Rise Tribe, a non-profit aimed to power the next generation of Filipnx Canadians welcomed Jalen Green to Toronto with a Filipinx Night Market. Hosted by Rise Tribe founder Abby Albino, Abby said, "
"Partnering with a brand like adidas Canada and an icon like Jalen to curate an event that celebrates the Filipinx community and basketball is really a dream come true," said Albino,Co-Founder of Rise Tribe. "Growing up, there wasn't really anything or anyone celebrating our community in this way and this event was an opportunity for us to do so. For a brand like adidas Canada to shine a light on our community in this way means so much to me now and to the 11 yr old version of myself who would have never thought this was possible."
Watch the highlight video of the memorable event below by @alisontayagvideo:
Jalen Green participated in a Q&A where he gushed over his favorite filipino dishes (lumpia and tocino), his memories of his 2018 trip to the Philippines and his love for the culture. To end the Q&A Jalen surprised everyone with a $10K donation to Rise Tribe to support basketball programming for Fil-Can youth.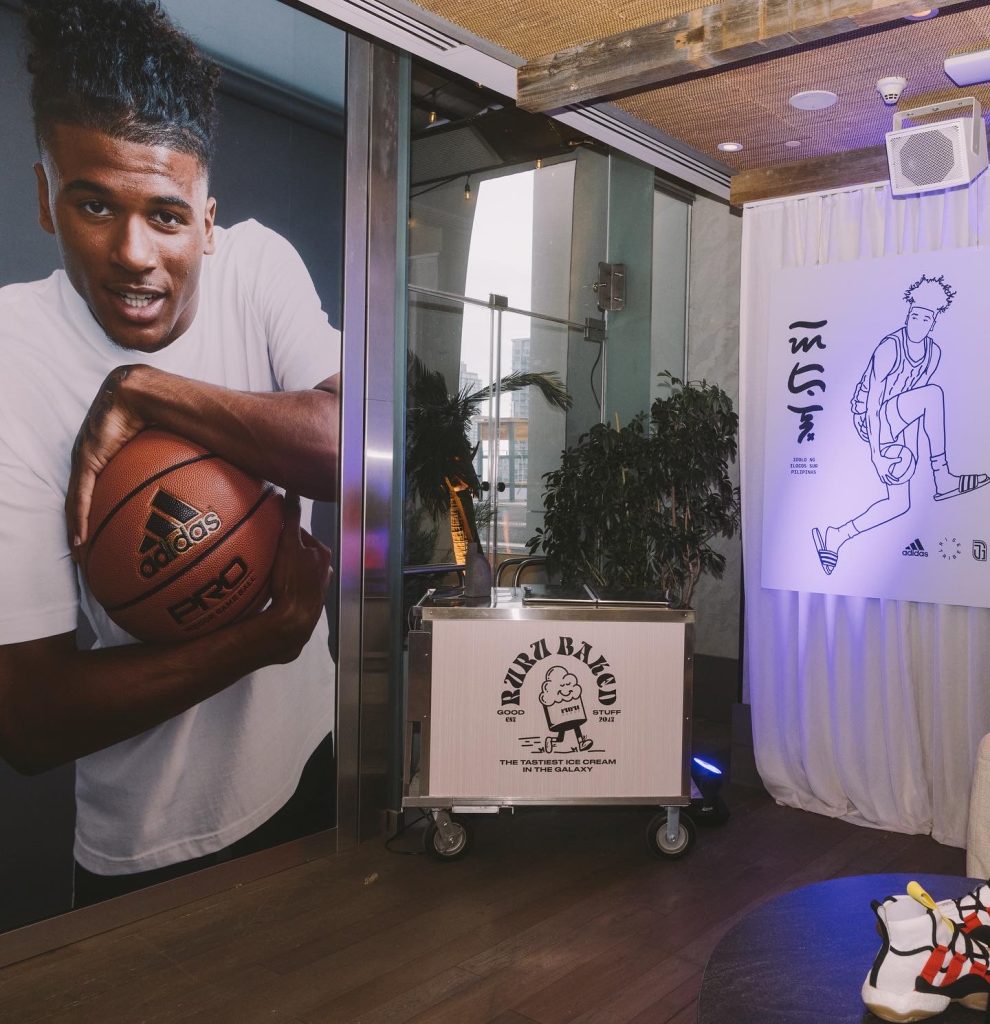 The night market featured Fil-Can small businesses/creatives, a floral bar by @paraluman.flora, a custom Calamansi Crunch ice cream flavour by @rurubaked, a sari sari by @auntiessupply, artwork/tshirt design by @okcaveat and sounds by @mikeroc @raestory.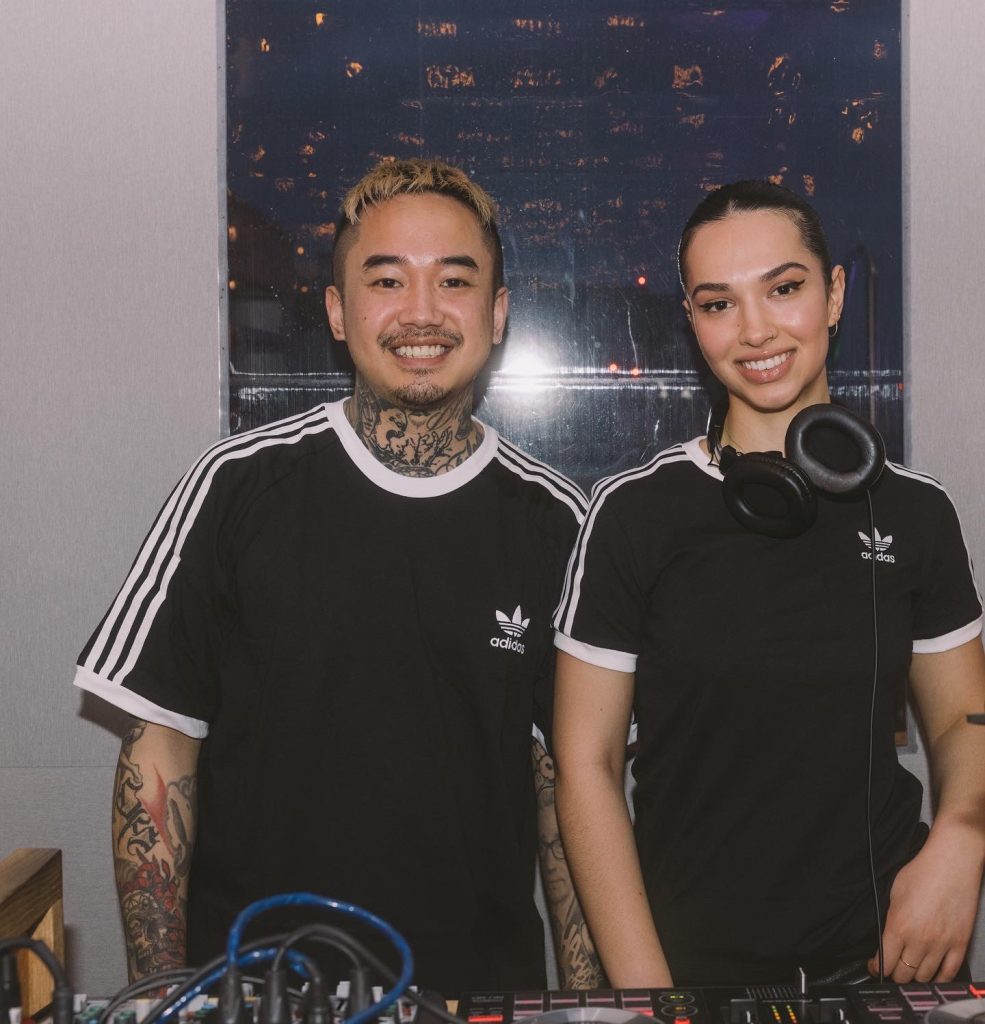 Two nights later, Jalen Green and the Houston Rockets faced the Toronto Raptors and adidas Canada hosted 10 Fil-Can youth from @megacitybasketball. After the game, they were surprised with a meet and greet with Jalen and paired with a home team W.,. they had a more than memorable evening.
@rise_tribe was founded with the hope to power the next generation of Filipinx-Canadian leaders and shine a light on our community like never before. Growing up, it was rare to see Filipinx in sports, in media, in entrepreneurship, in creative fields etc and they wanted to change that narrative and show the next generation that they belonged in these spaces. Follow them on all social media for upcoming events and community news.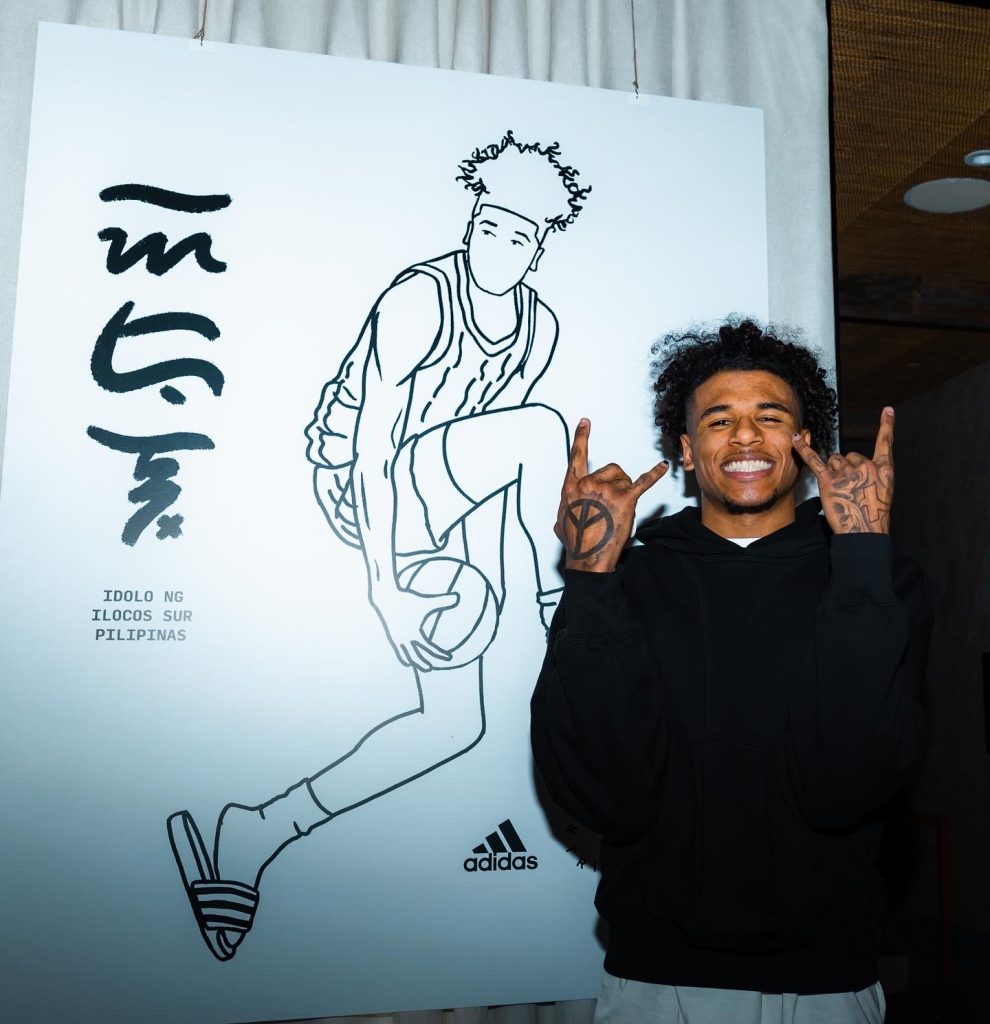 Photos By: @mr.jobeezy, @mkswrld_
Earlier this summer, rapper Killy announced his 2021 EURO Tour, but due to Covid, a shift in plans has made its way to 2022 dates instead. But European fans don't have to worry because all purchased tickets will be honored for the new dates. So who is this rising star? Let's get to know him.
Killy is a 24-year-old Filipino Candian Rapper from Toronto who has been a fast-rising star in Canada these past few years, even dubbed "Toronto's biggest rap export since Drake." Killy first entered the scene with a break-out single, "Killamonjaro," certified Platinum by Music Canada.
In 2019 he released Drake approved track "Triple Helix" under Epic Records. He's had two studio albums, an extended play, and an ongoing list of singles, including his certified platinum hits, "Killamonjaro" and "No Sad No Bad." To say he stays busy is an understatement.
Killy is constantly releasing new music and updates so make sure to follow him on all his socials to keep up to date for what's next.
Follow Killy:
Cover Photo Courtesy of Killy Instagram
Kim's Convenience is the funny, heartfelt story of The Kims, a Korean-Canadian family. While running a convenience store in downtown Toronto, the members of a Korean-Canadian family deal with customers, each other and the evolving world around them.
You can watch the trailer for Season 5 that begins this week below and full episodes here if you are in Canada, but if you aren't, you can also binge-watch previous Seasons 1-4 on Netflix.
ABOUT KIM'S CONVENIENCE:
"Kim's Convenience" depicts a Korean Canadian Kim family that runs a convenience store in the Moss Park neighbourhood of Toronto: parents "Appa" (Paul Sun-Hyung Lee) and "Umma" (Jean Yoon) – Korean for dad and mom, respectively – along with their daughter Janet (Andrea Bang) and estranged son Jung (Simu Liu). Other characters include Jung's friend and coworker Kimchee (Andrew Phung) and his manager Shannon (Nicole Power).
The series is based on Ins Choi's 2011 play of the same name. Mr. and Mrs. Kim have worked hard to give their now-twenty-something children, Janet and Jung, a better life in Canada. This comedy finds laughter in the trials of running a literal 'Mom and Pop' shop while raising kids in a culture not quite your own.
Main Cast:
On June 27, TFC and the Philippine Legacy and Cultural Alliance (PLACA) have partnered to present All for One, in celebration of Canadian Multiculturalism Day.
Celebrating Canada's All For One Multiculturalism Day with music performances from Moira Dela Torre, Inigo Pascual, Kiana V, Darren Espanto (national anthem) alongside Canadian talent like August Rigo, Annie Lux,, Charlotte Fabro, CyAnne, Elyssa Plaza, Jessie Cabrera, John Concepcion, Keith Pedro, Tiffany Ponce, Vinsint & more!
Canadian Multiculturalism Day is celebrated across the country annually on June 27 to discover and appreciate the wealth and diversity of Canadian society. Canada takes pride in ensuring that all citizens value and preserve their identities and pass on their heritage to their children while enjoying a sense of belonging within the Canadian society.

The country recognizes that Canada is built on the strength of immigration. Minister of Immigration, Refugees and Citizenship Marco Mendicino stated in CIC Canada Immigration Newsletter that "Welcoming immigrants will help to grow the labour market, support businesses, and ensure that 'Canada remains the best country in the world.'"

In an interview with Adobo Nation host Ginger Conejero, ABS-CBN Country Manager for Canada Kerwin Du agrees that Canada is a very embracive country. He explains that when you move to a country "where people will accept you for who you are and treat you in the same way that they treat everybody else, the process of adjustment and transition makes it a lot easier."
According to Du, "Heritage Canada is sponsoring local community organizations to hold events, albeit virtually at this time, so that we can all celebrate the various cultures that form the fabric of Canada." Du added that "It's important for us Filipinos to celebrate our heritage and make our presence felt," that is why they mounted All for One.

All for One is a two-hour virtual get-together that weaves and shares its culture through music and the arts. The show features local talents Annie Lux, August Rigo, Charlotte Fabro, Cyanne, Elyssa Plaza, Jessie Cabrera, John Concepcion, Keith Pedro, Tiffany Ponce, Vinsint, Alyssa Datu, Maria Panaligan, and the Fiesta Filipina Dance Troupe.

Headlining the event are singer/songwriter Inigo Pascual, R&B artist Kiana V, "Queen of Emotions" Moira dela Torre, and Canadian-born Filipino singer Darren Espanto. Adobo Nation's Conejero hosts the event.

On the actual event day, All for One earned about 17,000 views on social media (Facebook: TFC Canada Official, MYXTV and PLACA), and is expected to reach over 350,000 viewers via all TFC platforms available in Canada.

PLACA Chairman Lino Eroma was grateful for the partnership with TFC and to the thousands of viewers who supported their first virtual event. He expressed that "Yesterday was another milestone in our FilCan community as we joined together from coast to coast to coast in thanking Canada through our offering "All for One" on Multiculturalism Day that showcased the greatness of our Filipino Canadian community."