Recently we introduced Bay Area native, Ashley Mehta to your playlist. She had just released her latest track, FEELS LIKE THAT which is a banger! Now, she just released the music video for it. Let's get to know her and the artist behind the music a little better.
Tell us a little about yourself, where are you from and how did you get started in music?
My name is Ashley Mehta and I am an Artist from the Bay Area. I have held a passion for music for as long as I can remember. Growing up I've been in choir, performing covers at shows, Youtube videos. When I entered high school I started using songwriting as an outlet, it became my greatest form of expression. Continuing on to college, I started collaborating with producers, songwriters and artists — this allowed me to grow in my skill as an artist and ultimately find my sound. 
Does being from the Bay Area influence your style?
Being from the Bay Area has definitely played a role in influencing my style. My goal was to also represent culture through my music. I implement an authentic sound that varies in versatility from 808's to a Pop/R&B melody. The Bay Area "goes crazy" especially when it comes to music.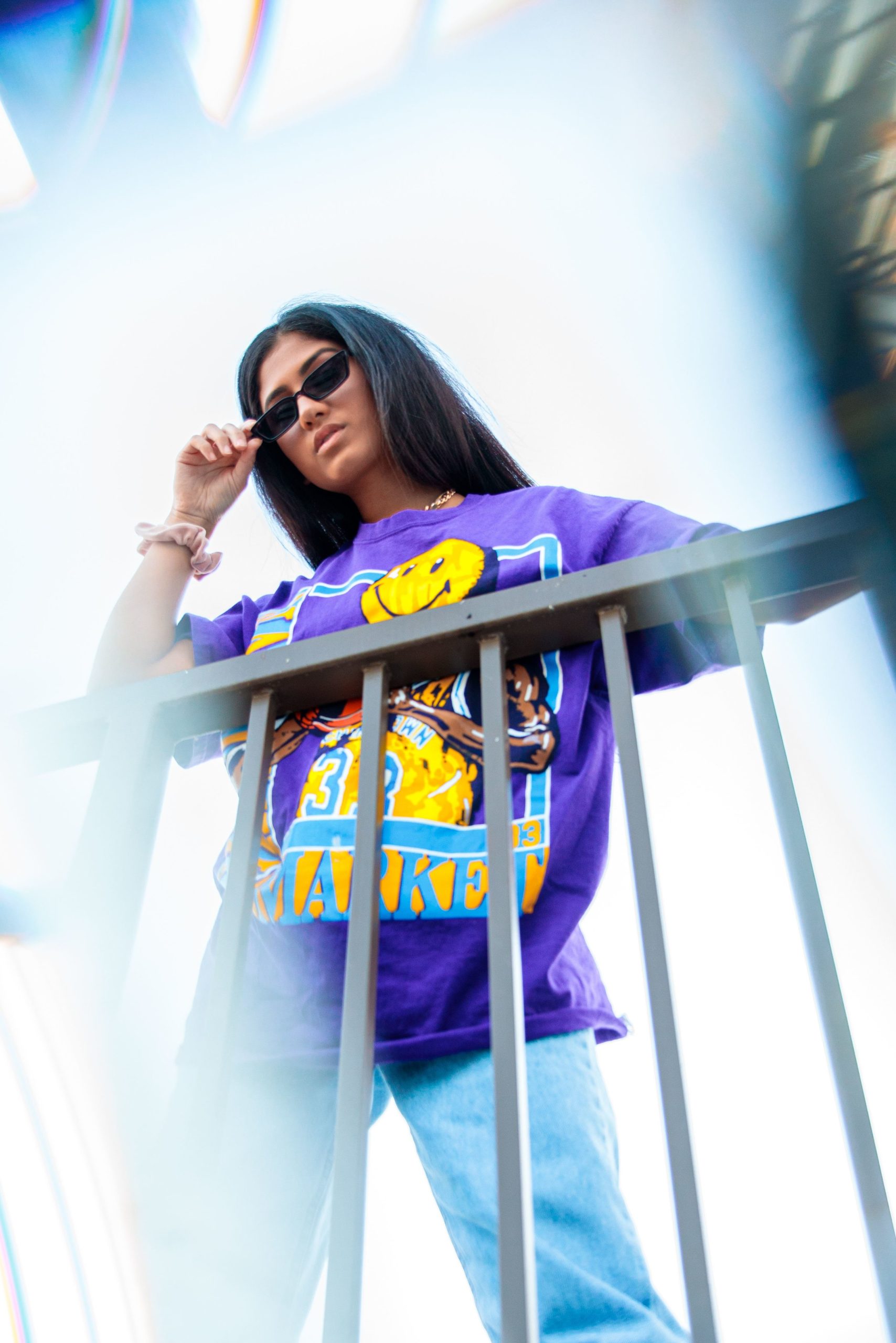 What's your creative process like, do you write lyrics first or come up with a melody?
I typically start with freestyling both a melody and lyrics; I typically solidify the melody before diving fully into the lyrical direction. I find the melody to be one of the most contagious parts of a song. 
How did FEELS LIKE THAT come together?
FEELS LIKE THAT was a very fun song to write. We wrote the beginning melodies on the piano portion of the track and ended up only leaving an 808 when the chorus kicks in. Our goal with this record was to be as unique as possible while also showing our versatility. I wanted to implement R&B melodies while also keeping a consistent pop feel. On top of this we wanted to make an electronic element known along with hip hop as well. The song flowed naturally and we were quick to fall in love with the melodies and sounds surrounding the entire track. 
How was the experience shooting the music video?
Shooting the music video was such an amazing experience! I am so happy to have had my amazing team alongside me bringing the vision to life, and such supportive friends and family – seriously couldn't have done this without them!
I wanted to add a special thank you to Lauren Lamboy for the positive energy she put into this video, and dancers Jaylen Pea and Tessa Shanley for helping me feel like I could dance! This was my first full music video for my music and it's definitely one to remember. The entire day was so fun and I am so grateful for everyone who supports me and my music! This is just the beginning!
Who would be your dream collaboration and what would the track sound like? Would you want to collaborate with a Filipino artist?
My dream collab would be Kehlani. She is an artist from the Bay Area as well and I would want our sound to encompass that. It would be a more r&b/hip hop type of record but I think it would be fun to implement pop elements throughout the track. I would definitely love to collaborate with a Filipino artist. I would also love to collaborate with P-Lo and HER. 
Lets get to some fun facts about yourself.
Being half Filipino, have you visited? What are some of your favorite Filipino foods? 
I have visited the Philippines a couple times, mostly when I was younger. My favorite Filipino foods are Sinigang, Bangos, Lumpia and Pastillas. The list could go on, I love Filipino food! 
We think it might be time to have a potluck soon!
What are your Top 3 songs on your playlist right now?
My top 3 songs on my playlist right now are Keep On by Kehlani, urs by Niki, and Damage by H.E.R. 
So you're on TikTok, I see you have loads of covers and remixes, what's your favorite thing about it and what's your best TikTok tip?
My favorite part about TikTok is the creative freedom that everyone has; we can make a video at any time of the day and post it. TikTok has brought a big opportunity to all artists as we have this platform that can help spread our creativity even more. I love engaging with others and building relationships from the app as well. I think it's awesome how you can land on the pages of people who you can relate to as well. My biggest TikTok tip is to let go of fear and expectation. It can feel vulnerable to post videos but it is important to remember to enjoy and have fun creating, that is what matters most. 
Is there anything coming up on the horizon for your music or anything you want to share that we should be looking out for?
I have an upcoming release coming soon and I am beyond excited to share this with everyone!
Cover Photo Credit: Ashley Mehta and Photographers – Lauren Lamboy and Christina Qian