Toronto, Ontario, October 30, 2023 – We are thrilled to announce the upcoming Kids Holiday Market
2023 presented by b2Bpreneur (b2B), a not-for-profit organization dedicated to building the next
generation of empowered entrepreneurs with a heart. This event is a culmination of the skills and
knowledge acquired by the young entrepreneurs who participated in b2B's program workshop and
mentoring sessions early this year.

The Kids Holiday Market will showcase the creativity, resilience, and entrepreneurial acumen of the
young participants and will serve as a testament to the incredible potential that resides within our
young entrepreneurs at b2B. Attendees can expect a vibrant atmosphere where budding entrepreneurs
between the ages of 6 and 29 will bring their business ideas to life, exhibiting products and services
they have developed during the program.

The b2B Kids Holiday Market will not only provide a platform for young entrepreneurs to gain exposure
and confidence in their abilities but will also serve as an opportunity for the community to support
these bright minds in their entrepreneurial journey. By attending the event, individuals can contribute
to the growth and development of the next generation of financially and socially responsible leaders.

Event details
Date: November 18th, 2023
Time: 10am to 6pm
Location: North York Centre - 5150 Yonge Street North York, ON M2N 6L7

About b2Bpreneur (b2B)
b2Bpreneur (b2B) is a not-for-profit organization committed to nurturing the entrepreneurial spirit in
young minds. Through innovative programs, workshops, and mentoring, b2B empowers young
entrepreneurs to create successful businesses while promoting a sense of financial and social
responsibility. By focusing on business skills, community engagement, and values-based principles, b2B
cultivates the next generation of empowered entrepreneurs with a heart.

For more information about our program and events, please contact/visit:
Email: info@b2Bpreneur.org
Website: www.b2Bpreneur.org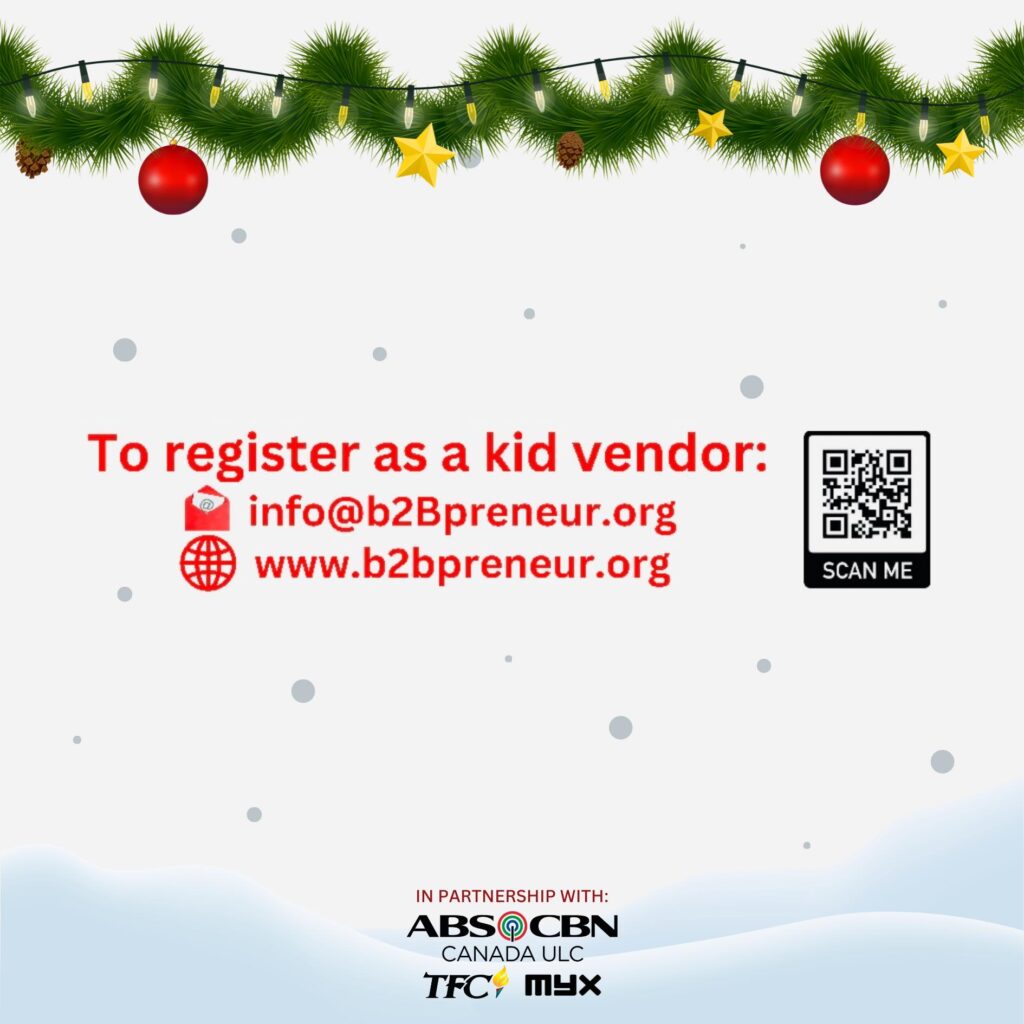 Spread the word. Share this blog post: