Bella Poarch, the social media sensation who's taking the music industry by storm. She graces the cover of this month's issue of NYLON Manila and shows she's more than just a social media star, but a serious artist ready to show the world what she's got. In the feature, Bella shares her personal story of what they called A Series Of Unfortunate Events, but also how she was able to rise above it all. Here's some highlights from the issue.
Bella treats music and songwriter as her love letter to herself and the art.
If you didn't know, Bella has been singing all her life. She can belt out a Beyonce song or a Tagalog song like Hanggang Ngayon. However, creating her own music has been a different journey than performing other artists' songs. Bella shares how it's a personal journey for her to make music as it's been a way to cope with anxiety She shared, "Music has always been a huge part of my life. It calms me like it when I'm anxious. It helps me a lot and now that I'm making music, it helps me express myself."
She wants to help bring mental health awareness to people
Bella doesn't shy away from sharing her traumatic past, but she does admit that it's hard for her to open up to people. She wants to send the message that it's okay to ask for help and tell people you need help. Bella also had music to turn to and now wants to share the same message with her audience. She held on to hope and wants her audience to do the same. "…I feel happy that I get to share that to my audience. And sharing music, I feel like it's the best way to share a message."
Bella grew and found more of herself when she enlisted for the U.S. Navy
Although her time in the Navy was far from perfect, she painted a picture of her grit and determination by sharing, "The Navy taught me a lot of things. You can be the tiniest person in the room, and you can still carry the biggest… machine guns." Bella does suffer from PTSD from her time in service, but she was able to hang on to her music. After signing up for the division choir, performing as a soprano for boot camp ceremonies, it gave her a sense of peace and happiness. "It was just a whole day of me singing…I was really, really happy."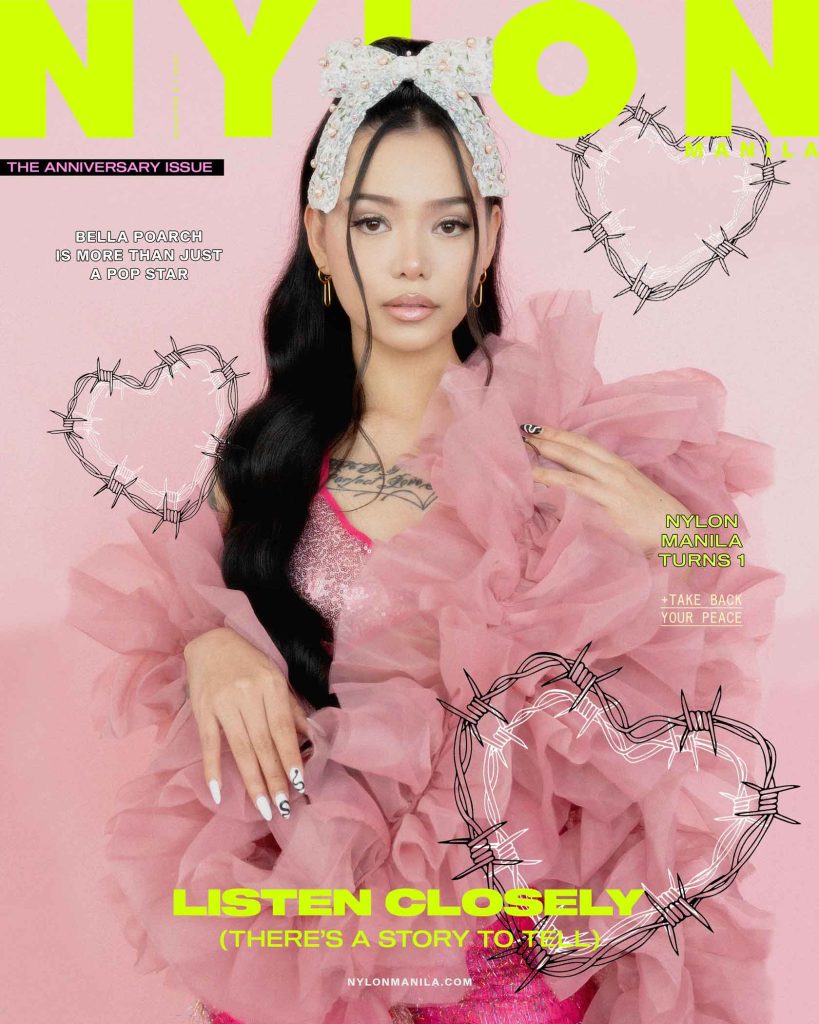 Perfection is overrated, Bella aims to be herself
With all the followers, views, and hits, Bella admits there's pressure in getting things "perfect." However, she's now aiming to dismantle the concept of perfection. "When I put out music or when I post a picture, I just want it to be me. If I'm myself, that's so much better than trying to be perfect, because we can't please everybody. And what is even perfect, you know? Someone could see you as a different person."
Her proudest moment so far is still being alive
Bella Poarch shows everyone that although life can throw things your way, it's still possible to overcome it all and thrive. She won't be going down without kicking, screaming or in this case singing, and making sure she tried her hardest. Now, coming out of it on the other side, she looks to also encourage others to do the same. "It makes me feel happy that I have young audiences and they can look up to me. I want to be a good example, and yeah, that's why I open up a lot when it comes to mental health and that kind of stuff. And that's why I put out important messages through my music."
Catch the whole feature on nylonmanila.com where Bella talks about loads more like what's next for her and she continues to tell her story to help others.
Cover Photo Credit: NYLON Manila