This week's MYX News Hot List, new episodes weekly at www.myx.global/myxnews.
With the 2022 NBA Draft just finishing, great news is in store for Ron Harper Jr. who's headed to the League. He joins the Toronto Raptors after a two-way deal that happened after the 58 picks of the draft were announced. Rutgers alumnus is the son of five-time NBA champion Ron Harper. As a senior, he averaged 15.8 points, 5.9 rebounds, and 1.9 assists.
This is not only going to be a great team-up but we're also excited to see how the Raptors and Harper Jr. work together on future Filipino heritage night events. Last year, the Raptors highlighted Filipino heritage in their latest City Edition Jersey video that centered around Filipinos' love for the game, but also what the game means to a family.
Harper Jr. was one out of three prospects with Filipino backgrounds looking to step on that draft stage. Kai Sotto and Remy Martin have not yet signed deals, so we'll be sure to keep an eye out on the NBA Summer League or news for updates.
Also, history was made when Jaylin Williams from Arkansas was drafted with the 34th Pick to the Oklahoma City Thunder.
Cover Photo Credit: Roc Nation Sports
The currently trending Netflix film, Hustle starring Adam Sandler and executively produced by LeBron James takes on the story of fictional NBA scout Stanley Sugarman looking for the next great NBA prospect. With a 91% rotten tomatoes rating, Hustle is bringing back the grit in sports films showing the grind and hustle athletes go through to compete at the highest level. The film keeps it authentic by bringing in NBA players to act and play mostly themselves to showcase real skill on-screen without too many effects.
Part of the group of basketball players who makes a cameo in the film include: the Philadelphia 76ers, Trey Young, Aaron Gordon, Anthony Edwards, Juancho Hernangómez and legends like Dr. J, Kenny Smith, Mark Jackson, Shaquille O'Neal, and Charles Barkley. You also can catch Fil-Am Jordan Clarkson featured in the film as part of the crew during a secret draft practice session. He kills it on the court with his explosive speed and ball handling skills.
Although the film has its comical moments, it really shows the character and backstory behind these public figures. We know them as basketball players, but Hustle looks at the hard work that goes into getting at the top and become the high caliber athletes they are. Check out the trailer and see how many NBA players you catch!
Cover Photo Credit: Netflix
This week's MYX News Hot List, new episodes weekly at www.myx.global/myxnews.
1. MYX ENTERTAINMENT: Liza Takes Spotlight at Identity Fest - Actress Liza Soberano just had her first US mainstream music festival interview.
2. MYX MUSIC: Recording Academy Features James Reid - James Reid was featured on Recording Academy YouTube Channel for their Press Play at Home Series.
3. MYX MUSIC: Bini Hits The Road with Travel Show - P-pop group BINI is showcasing their hosting skills in the latest show, "The BINI Roadtrip Adventures".
4. MYX MUSIC: Sam, Yuridope, Moophs, Yeng Team Up - Sam Concepcion, Yuridope, Moophs, and Yeng Constantino came together to create "Ikaw Ang".
5. MYX MUSIC: P-Lo Lights Up NBA Finals Halftime Show - P-Lo is beyond grateful to perform during Halftime with fellow rapper Larry June.
This week's MYX News Hot List, new episodes weekly at www.myx.global/myxnews.
1. MYX MUSIC: Ylona is Vibin' With New Track - Ylona Garcia is out with new music with the release of her single "Vibin'".
2. MYX MUSIC: SB19's Ken Drops New Solo Single - SB19's Ken/Felip is back with another solo track "Bulan". The song's goal is to encourage discussions about our ancient culture.
3. MYX MUSIC: The Filharmonic Impresses BGYO - Rising P-pop group BGYO can't get enough of the Filharmonic's Performance of their rip-off medleys.
4. MYX CULTURE: Pinoy Pride Goes Gold - Many of the top leaders in the AAPI Community gathered recently for the first ever gold gala.
5. MYX SPORTS: Kai Sotto's NBA Tryouts - Towering Filipino hoops prodigy Kai Sotto is getting some looks from a few NBA teams.
This week's MYX News Hot List, new episodes weekly at www.myx.global/myxnews.
1. MYX ENTERTAINMENT: RUN TO ME - The PBB kumunity alumnis Alexa Ilacad and KD Estrada, play a pair of streamers who live opposite lives in the newest iWantTFC series, "Run To Me".
2. MYX ENTERTAINMENT: PIE CHANNEL - This week, Pinoy Interactive Entertainment a.k.a PIE channel launched and is now bringing you the Philippines' first multi-screen real-time interactive entertainment channel! Follow PIE to stay updated.
3. MYX MUSIC: G22 - After their debut, G22 is back with a more mellow P-pop track called "Babalik".
4. MYX SPORTS: 31st SEA GAMES - Team Philippines won 51 gold medals at the 31st Sea Games.
5. MYX MUSIC: TUGATOG - MYX will be bringing some great exclusives and behind the scenes content featuring some of your favorite artists from Tugatog: Filipino Music Festival. Get a chance to win free passes at myx.global/tugatog-tickets!
Gold House just hosted its inaugural "Gold Gala," the largest gathering of top Asian and Pacific Islander leaders in the community. The Gala celebrated the 2022 A100 List, the absolute honor that recognizes the 100 APIs that have most significantly impacted American culture and society in the last year, and special awards honoring some A100 legends in the community.
Over a handful of Filipinos made it onto the prestigious A100 list this year, and even more, were present at the Gala. Celebrity Photographer and community advocate Sthanlee B. Mirador was there on the Gold Carpet, capturing guests as they made their way into the event. Check out some Filipino talents and leaders who helped celebrate Gold House's special night below.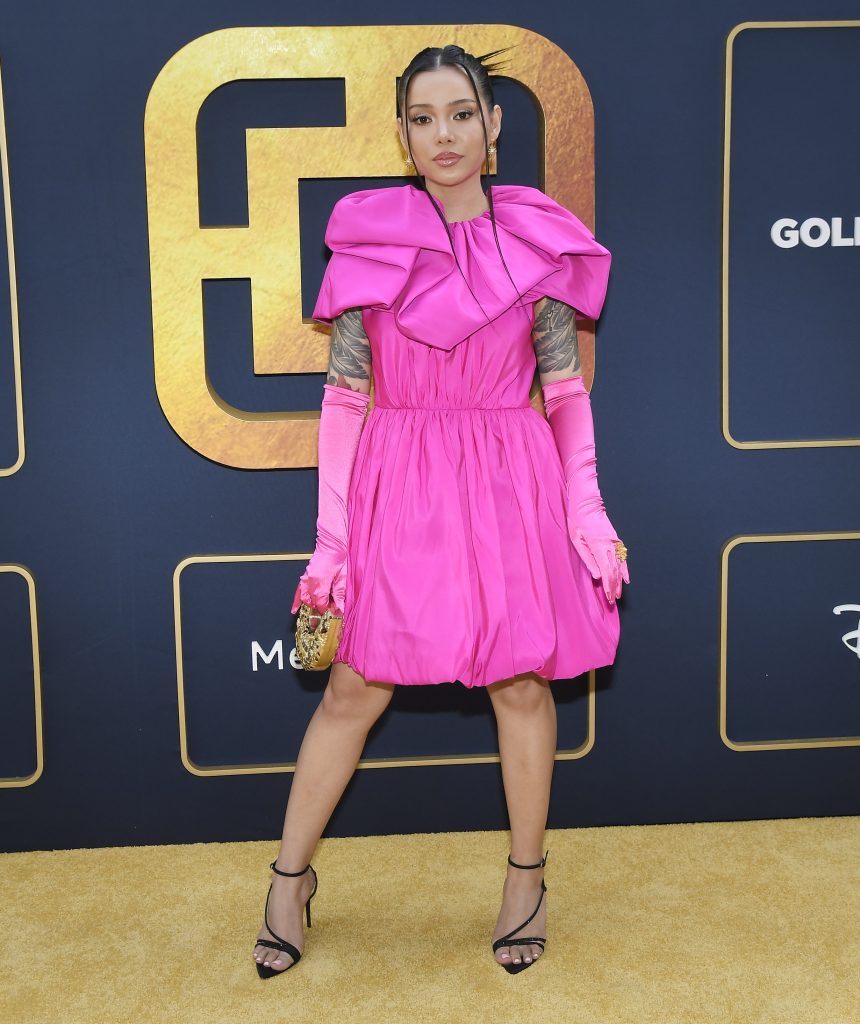 Over 500+ API celebrities, cultural leaders, and business executives attended this special night. The night's theme was "The New Gold Age," representing "unparalleled API brilliance and defiance amidst continued violence and racism against the community." In addition, the evening consisted of honoring the A100 list, Mindy Kaling accepting the A100 Legend award, and fellow A100 Legend Michelle Yeoh accepting the first-ever "SeeHer" award at the Gold Gala for defying gender stereotypes throughout her career.
During the gala, Gold House also unveiled some new initiatives which will help the organization continue to unite, promote, and invest in API creatives and companies. See some of their new initiatives below.
Unity March: in partnership with Asian Americans Advancing Justice, APIAVote, and a dozen other major nationwide organizations, Gold House announced a historic slate of policies and a convening event in Washington, D.C. on June 25, 2022.
Gold Storybook: Gold House launched the definitive guide and resource hub on authentic API portrayals in media, based on years of cultural consultation expertise with every major studio, streamer, and network. The guide was created with support from key partners like The Walt Disney Company and features additional resources through work with SeeHer, P&G, and more.
#WriteHerRight AAPI: SeeHer and Gold House also announced a major partnership to develop a guide focused on the importance of increasing accurate portrayals of AAPI women and girls in advertising and entertainment.. A number of studios and networks, including AMC Networks and Paramount, are committed to participating in the guide, which will launch later this year.
Gold House Venture Network: on the heels of launching its $30M fund, Gold House Ventures, Gold House announced a new vehicle for executives, cultural leaders, and founders to invest in sought-after venture deals and procure prominent Board Director and Advisor positions.
Gold Rush Accelerator Food & Beverage and Women Tracks: as part of their community-leading accelerator, Gold Rush (whose alumni have raised $400 million+ in follow-on capital), presented two new tracks that provide funding, promotion, and distribution to culinary and women founders in partnership with Panda Express and Julia Gouw, respectively.
Photos and Cover Photo Courtesy of Sthanlee B. Mirador
A reigning Olympic champion, Hidilyn Diaz defends her title in the women's 55kg diversion in this year's 31st Southeast Asian Games in Hanoi. The Games initially scheduled for 2021 in Hanoi was postponed to 2022 due to the pandemic. With this win, she helps narrow the gap for the Philippines against Singapore and Indonesia for the third spot.
It's been 10 months since Hidilyn last stepped out for an international competition and only a few months after she battled with COVID-19 earlier this year. According to her coach, they tried a new training regiment and adopted sports science to help with her nutrition. The hard work paid off again as she won gold again Thai Sanikun Tanasan, keeping the gold streak alive and gets her one step closer to the 2024 Paris Summer Olympics.
Cover Photo Credit: Hidilyn Diaz Instagram
This week's MYX News Hot List, new episodes weekly at www.myx.global/myxnews.
1. MYX Music: Olivia, Bruno Win Big at BBMA - Filipino Artists won big at this year's Billboard Music Awards. Pop Idol Olivia Rodrigo took home seven awards, Bruno Mars got the Top R&B tour and Top R&B song with Silk Sonic.
2. MYX Music: KAIA Lands On El's Planet - P-pop Girl Group Kaia is the first group to be featured in the new YouTube series "The Stage".
3. MYX Music: KZ, DJ Flict Win With New MV - Asia's Soul Supreme KZ Tandingan dropped her latest music video "Winning", produced by Grammy-nominated Producer DJ Flict.
4. MYX Community: Filipinotown Archway Unveiled - Filipinotown finally unveiled its 3-foot Eastern Gateway Arch believed to be the largest Filipino-American monument in the United States.
5. MYX Entertainment: Making It In America Season 2 - The MYX Original Series "Making it In America" is back with season two. Actress-producer and content creator Asia Jackson opened the season.
It's Asian Pacific American Heritage Month and Goldhouse is kicking it off with their A100 list, the definitive honor that recognizes the 100 APIs who have most significantly impacted American culture and society in the last year. This year 11 Filipinos made it on this prestigious list alongside some amazing Asian and Pacific Islander trailblazers who are at the forefront of this "New Gold Age."
The honorees are selected across industry categories and are voted on through a rigorous and comprehensive process with dozens of the nation's top API nonprofit organizations, a panel of multicultural icons (including actress-singer Lea Salonga, General Atlantic Vice Chairman Ajay Banga, Panda Express Co-CEOs Andrew and Peggy Cherng, actor and activist Daniel Dae Kim, GLAAD CEO Sarah Kate Ellis, and Olympian Apolo Anton Ohno, among others), and hundreds of Gold House members who are each at the apex of their respective industries.
For the first time, Goldhouse will be celebrating the honorees in person at the inaugural Gold Gala on May 21st, 2022 in collaboration with Meta and Procter & Gamble. Stay tuned for that event recap on MYX, but for now, check out the full A100 list here and see which Filipinos made it on the list below.
Filipinos on the A100 List:
Bretman Rock
Jalen Green
Bella Poarch
Jordan Clarkson
Jo Koy
Hailee Steinfeld
Olivia Rodirgo
Rachell Rae Hofstetter (Valkyrae)
Bruno Mars (Via Silk Sonic)
Lee Kiefer
Maria Angelita Ressa
Sarah Burke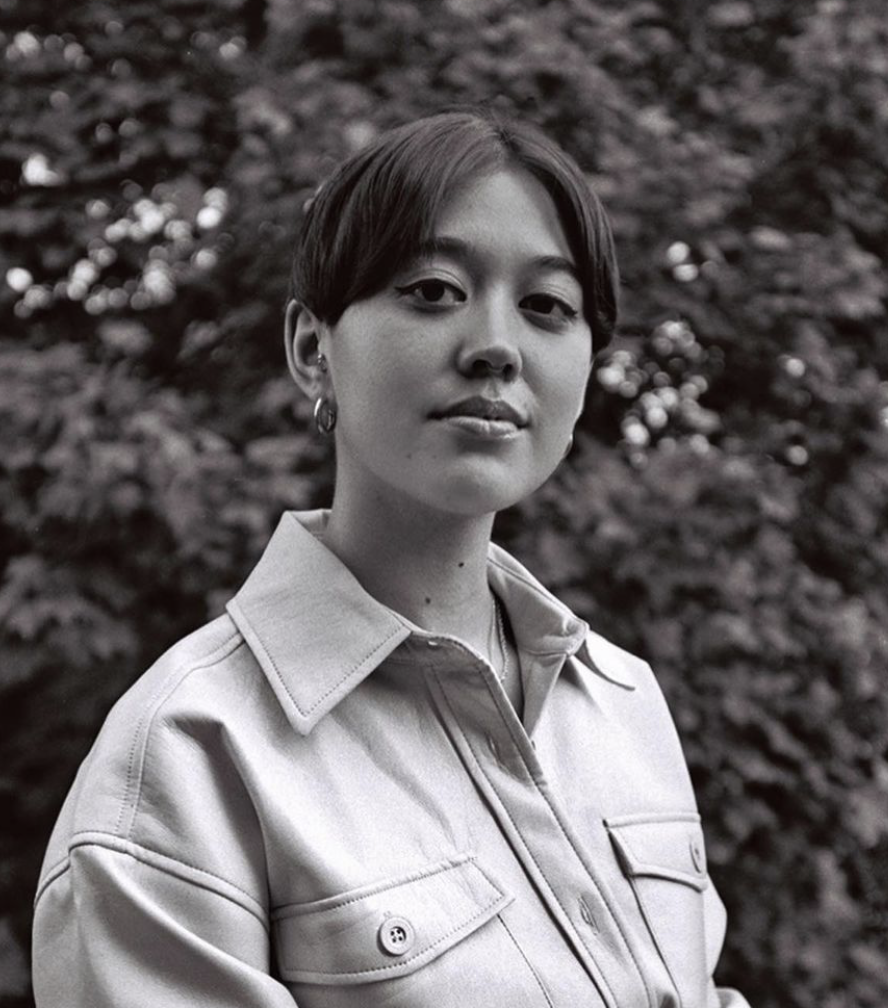 About Gold House
Gold House is the leading Asian and Pacific Islander (API) changemaker community, fighting together for socioeconomic equity. Through a suite of innovative programs and platforms, the organization unites, invests in, and promotes API creatives and companies. To learn more, visit www.goldhouse.org or follow @GoldHouseCo on Instagram, Facebook, Twitter, and LinkedIn.
This week's MYX News Hot List, new episodes weekly at www.myx.global/myxnews.
1. MYX MUSIC: BGYO Having Best Time on He's Into Her - P-pop group BGYO returns with a new song for He's Into Her Season 2.
2. MYX MUSIC: J Roa Accepts Sun & Moon Challenge - Anees released an open verse challenge of his hitsong "Sun and Moon", and singer J Roa accepted the challenge. The collab was selected as the official Remix.
3. MYX SPORTS: Adidas Celebrates Jalen Green's Pinoy Pride - Adidas Canada and Sneaker Artist Jack The Ripper celebrated Jalen Green's heritage by creating custom-made kicks with the colors of the Philippine flag along with the Fresno, California 559 area code.
4. MYX LIFESTYLE: Vanessa Hudgens Goes Vogue For Met Gala - Vanessa Hudgens is set to co-host Vogue's official live stream for this year's Met Gala.
5. MYX ENTERTAINMENT: Bailrok Heads High School Musical - Along with Olivia Rodrigo, Bailey Muñoz is joining Season 3 of High School Musical: The Musical: The Series.
With the NBA playoffs set in high gear, the Draft is right around the corner. Three Filipino athletes have declared for the NBA draft and taking their shot to enter the League. The three hopefuls are Las Piñas native and Australia's National Basketball League athlete, Kai Sotto, Kentucky Jayhawks point guard Remy Martin, and Rutgers Scarlet Knights forward Ron Harper Jr.
The 2022 NBA Draft is underway with a total of 283 players who are early entry candidates-- 247 from colleges and 36 international players who are looking to take the next step in their careers. Although this is the information on early entry candidates, expect to see more news coming soon like the three Filipino athletes declaring for draft night. The event is set to for June 23rd at Barclays Center in New York. Lets take a look at the profiles of the three Filipino hopefuls.
Kai Sotto
The 19 year old, seven-foot-two center born in the Philippines currently plays for the Australian NBL with the Adelaide 36ers. Before playing in Australia, he was part of the Ateneo Blue Eaglets of the University Athletic Association of the Philippines (UAAP) then moving to The Skill Factory (TSF) in Atlanta, Georgia. Also, Sotto was considered a four-star recruit among many NCAA Division I programs in the U.S. In 2020, he joined the NBA G League Ignite and opted out of collegiate eligibility. Due to commitments with playing for the Philippine National Team and the situation regarding the pandemic, Sotto was unable to return to the G-League and couldn't declare for the Draft until this year.
Remy Martin
A current NCAA champion, the Kansas Jayhawks point guard had a solid super-senior year going all the way in the March tournament. The California native is a three-time All-Pac-12 selection, making him the second player in Arizona State Univeristy history to be named all-league three times. The ASU transfer is going all in with the 2022 Draft as he withdrew during the 2020 and 2021 seasons to continue his collegiate career. In 2022, Martin averaged 8.6 points, 3 rebounds, and 2.5 assists.
Ron Harper Jr.
The six-foot-six Junior from New Jersey decided to forgo his senior year of collegiate eligibility with the Rutgers Scarlet Knights. Although the Knights had a short end to the tournament, Harper Jr. made an impact on the court. Throughout his collegiate career, he went from a two-star prospect to an All-American. The shooting guard / small forward had an impressive last season with an average of 15.8 points, 5.9 rebounds, and 1.9 assists for the season. The son of previous Los Angeles Lakers player, Ron Harper Sr. is said to be projected as a second-round selection.