On April 6, adidas Canada and Rise Tribe, a non-profit aimed to power the next generation of Filipnx Canadians welcomed Jalen Green to Toronto with a Filipinx Night Market. Hosted by Rise Tribe founder Abby Albino, Abby said, "
"Partnering with a brand like adidas Canada and an icon like Jalen to curate an event that celebrates the Filipinx community and basketball is really a dream come true," said Albino,Co-Founder of Rise Tribe. "Growing up, there wasn't really anything or anyone celebrating our community in this way and this event was an opportunity for us to do so. For a brand like adidas Canada to shine a light on our community in this way means so much to me now and to the 11 yr old version of myself who would have never thought this was possible."
Watch the highlight video of the memorable event below by @alisontayagvideo:
Jalen Green participated in a Q&A where he gushed over his favorite filipino dishes (lumpia and tocino), his memories of his 2018 trip to the Philippines and his love for the culture. To end the Q&A Jalen surprised everyone with a $10K donation to Rise Tribe to support basketball programming for Fil-Can youth.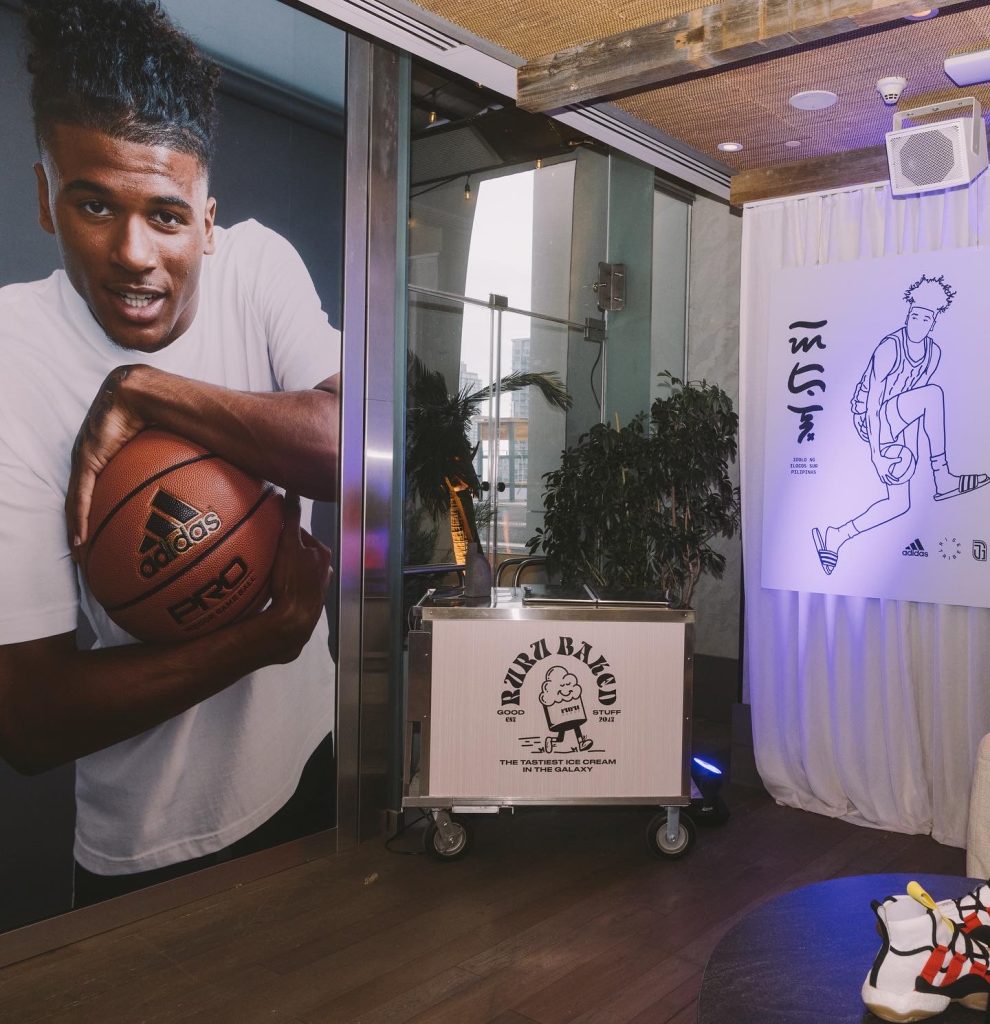 The night market featured Fil-Can small businesses/creatives, a floral bar by @paraluman.flora, a custom Calamansi Crunch ice cream flavour by @rurubaked, a sari sari by @auntiessupply, artwork/tshirt design by @okcaveat and sounds by @mikeroc @raestory.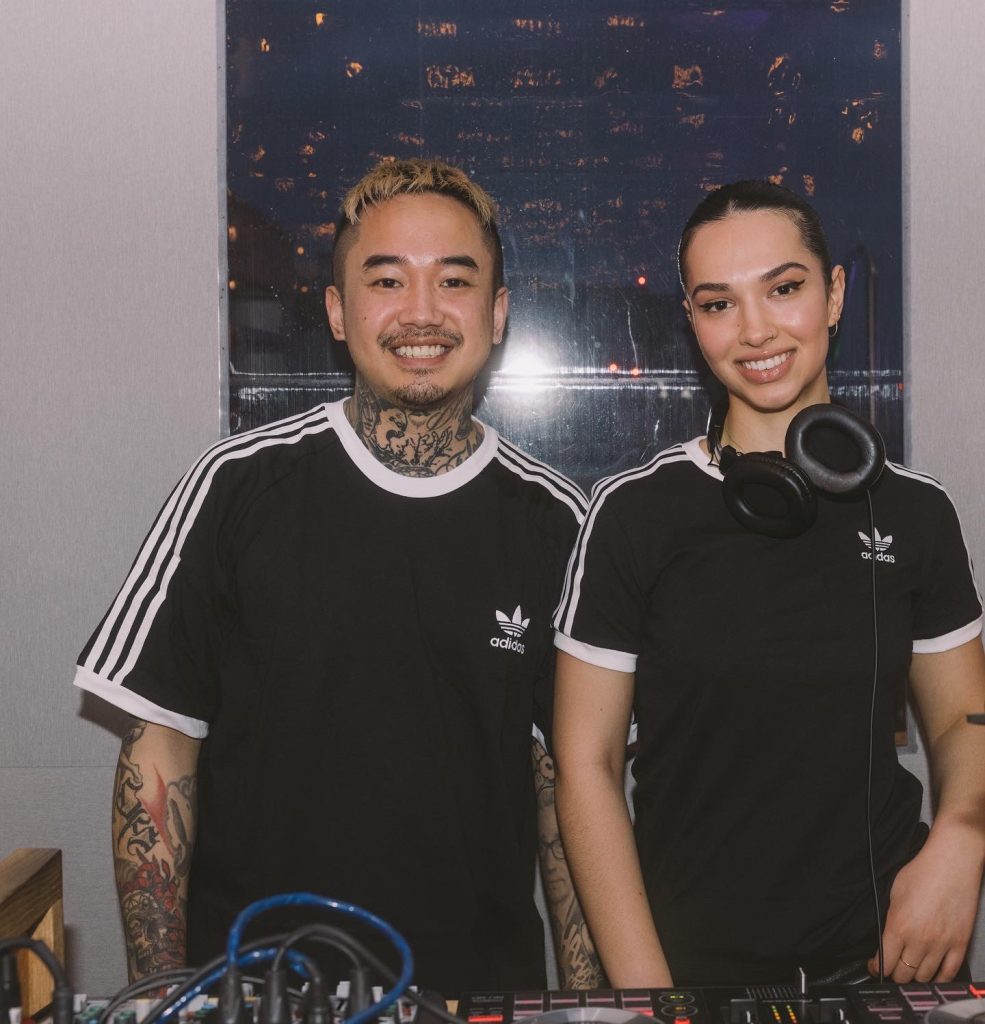 Two nights later, Jalen Green and the Houston Rockets faced the Toronto Raptors and adidas Canada hosted 10 Fil-Can youth from @megacitybasketball. After the game, they were surprised with a meet and greet with Jalen and paired with a home team W.,. they had a more than memorable evening.
@rise_tribe was founded with the hope to power the next generation of Filipinx-Canadian leaders and shine a light on our community like never before. Growing up, it was rare to see Filipinx in sports, in media, in entrepreneurship, in creative fields etc and they wanted to change that narrative and show the next generation that they belonged in these spaces. Follow them on all social media for upcoming events and community news.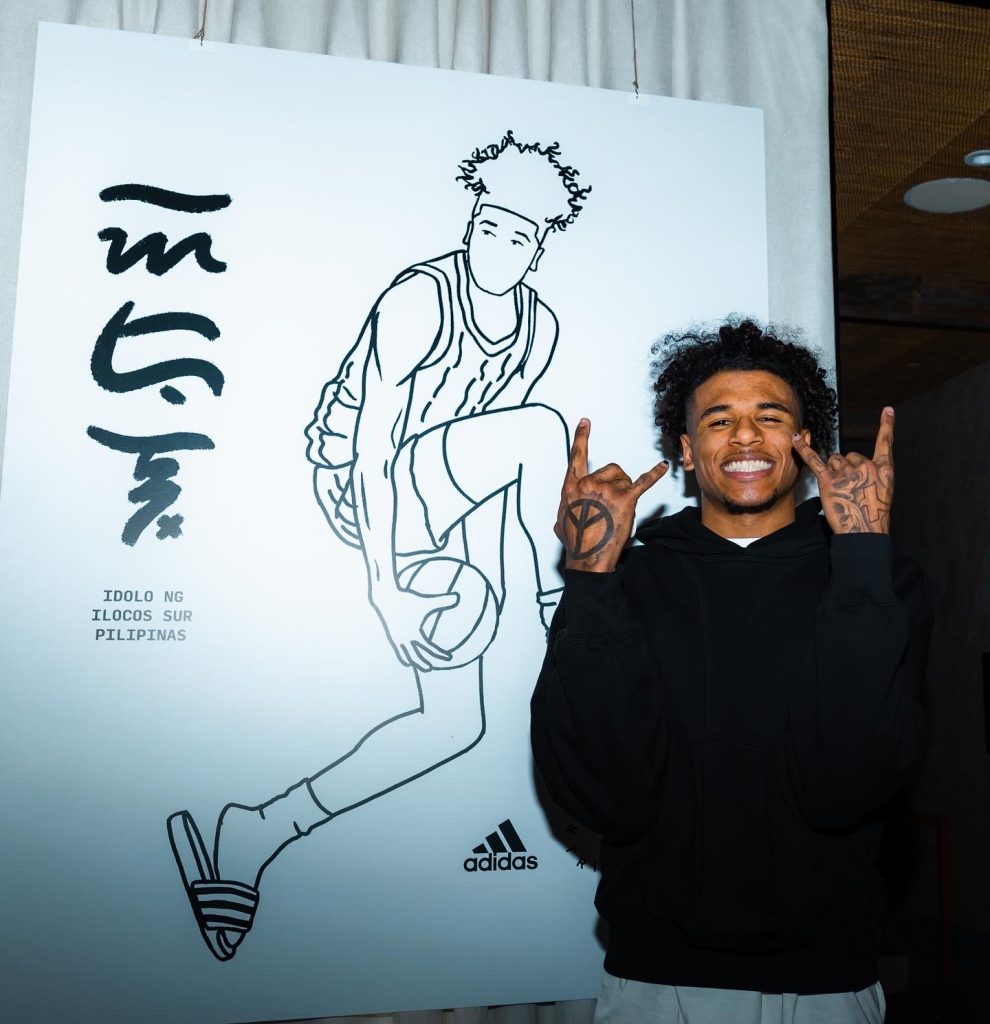 Photos By: @mr.jobeezy, @mkswrld_
Trans Filipina immigrant, Carla Ibarra is one of the 30 young creators selected for MTV's upcoming Health Youth Action Forum. The event will take place at the White House in Washington D.C. in May where creators and mental health activists will present their ideas about future mental health and public health campaigns. Carla Ibarra is currently a Master of Public Health student at USC and a council member of the Transgender Advisory Board of the City of Los Angeles.
As one of the applicants selected by the MTV Entertainment Group social impact team, she's gearing up to create impactful campaigns to change the thought surrounding mental health in marginalized communities. The group of creators are set to attend a six-week program by MTV to identify and work on developing a campaign for their communities to foster change. They'll get the exposure needed by partnering with MTV which includes PSAs, podcasts, digital art, and other digital tools needed to help improve mental health.
Looking to put an end to the stigma surrounding mental health, the event wants to reach young people who are least likely to seek help or not have enough resources available to them, according to Forbes. With the White House officials involved, senior officials and the individuals from the Department of Health and Human Services are expected to speak at the event. Best of luck is in order for Carla Ibarra as she not only will represent the Filipino community, but also the LGBTQ+ community.
Cover Photo Credit: Carla Ibarra Instagram
The long-awaited project celebrating the Filipino American community is expected to be unveiled in May, coinciding with Asian Pacific American Heritage Month.
Councilmember Mitch O'Farrell, who represents Historic Filipinotown on the Los Angeles City Council, today announced that the long-awaited Historic Filipinotown Eastern Gateway will be installed and unveiled this spring, in time for Asian Pacific American Heritage Month in May.
"After many years, countless meetings, and a lot of blood, sweat, and tears, I'm proud to share that the Historic Filipinotown Eastern Gateway will be installed and unveiled this spring," said Councilmember O'Farrell. "This project has been a labor of love by so many people in Historic Filipinotown. This beautiful, historic landmark will be a source of pride for the Filipino community, and will rightfully celebrate this vibrant neighborhood and the incredible contributions Filipino Americans make to the City of Los Angeles."
The gateway, officially called "Talang Gabay - Our Guiding Star," was commissioned by the City of Los Angeles and has a construction cost of $587,000. It will rise 30 feet high and span 82 feet across the width of Beverly Boulevard, at the eastern entrance into Historic Filipinotown. The project, which features the work of Filipino artists Eliseo Art Silva and Celestino Geronimo, Jr., has numerous design elements, including: the Parol; the Gumamela flower also known as hibiscus, which pays tribute to frontline workers; and the Sarimanok. All are symbols with deep roots in Filipino culture.
"The key to building and enhancing the beautiful neighborhood we all know as Historic Filipinotown has always been community. The community has long advocated for more visibility and was committed to bringing the Eastern Gateway to life, and thanks to Councilmember O'Farrell's leadership and all our community partners, we are almost at the finish line," said Commissioner Jessica Caloza, City of Los Angeles Board of Public Works. "As a first generation immigrant, I am proud the City of L.A. celebrates our rich diversity and continues to invest in projects that uplift underrepresented communities."
The effort to install a landmark at the eastern entrance to Historic Filipinotown has been in the works for nearly two decades, beginning with a community study of Historic Filipinotown improvements commissioned in March 2003 by then-Councilmember Eric Garcetti. When Councilmember O'Farrell took office in 2013, he worked with the Filipino American community to continue many improvements that were being advocated for by local stakeholders, including: the restoration of the "Gintong Kasaysayan, Gintong Pamana (A Glorious History, A Golden Legacy)" mural at Unidad Park, HiFi Highlights, beautification of the HiFi Western Gateway, and to identify funding for the Eastern Gateway. In 2018, through Council motion, Councilmember O'Farrell committed an initial $152,000 for the Eastern Gateway Project and then identified additional funding that would pave the way for completing this historic landmark. With full funding finally secured, the community helped guide the process which led to design renderings that were released in June 2020. Construction began in March 2021.
Over the years, the project has involved many community leaders and community-based organizations, including longtime legacy non-profits in Historic Filipinotown such as the Pilipino Workers Center (PWC), Search to Involve Pilipino Americans (SIPA), and Filipino American Service Group Inc (FASGI).
"Our community finally had a 'win' in 2002, when the City Council, under the leadership of then-Councilmember Eric Garcetti, officially designated a 2.5 square mile area just west of downtown Los Angeles as Historic Filipinotown," said Joselyn Geaga-Rosenthal, local community leader and Building and Safety Commissioner with the City of Los Angeles. "20 years later, we have another win: a majestic Eastern Gateway to Historic Filipinotown will rise on Beverly Boulevard! This was hard won - the result of 40 years of community advocacy getting key champions along the way, including this chapter today, from the City of Los Angeles and Councilmember Mitch O'Farrell."
"Pilipino Workers Center is excited and proud of being a part of the collective process to make this HiFi gateway project a reality!" said Aquilina Soriano Versoza, Executive Director of Pilipino Workers Center (PWC). "It really took a robust collaboration of community and city officials to accomplish the completion of the eastern HiFi gateway project. The gateway is a great project for creating visibility for the Filipino American community in HiFi and Los Angeles. That visibility gives organizations like PWC more power to lift up the issues our community is facing."
"The HiFi Gateway project that was championed by Councilmember O'Farrell and Commissioner Caloza and designed by Eliseo Art Silva is another milestone for the community signifying the bridge of the Filipino American and Filipino community abroad," said Lyle del Mundo, community leader. "At this eastern entrance into Historic Filipinotown is another demonstration that we are a pillar that continues to serve those living in and outside the neighborhood."
"Our community has been waiting for this for so long, and we are so excited," said Cecile Ramos, longtime community leader. "Dreams do come true! As someone who has lived and worked in this neighborhood for many years, I am grateful that our beautiful community is being celebrated for its contributions to our great city."
As Councilmember O'Farrell and the community prepare for the opening of the Eastern Gateway, stakeholders are encouraged to view a 3D model of the installation, which is on display in O'Farrell's District Office located at 1722 Sunset Blvd in Echo Park.
Los Angeles City Council President Pro Tempore Mitch O'Farrell represents the 13th District, which includes the neighborhoods of Atwater Village, East Hollywood, Echo Park, Elysian Valley, Glassell Park, Historic Filipinotown, Hollywood, Larchmont Village, Little Armenia, Melrose Hill, Rampart Village, Ridgewood-Wilton, Silver Lake, Spaulding Square, St. Andrews Square, Sunset Square, Thai Town, Verdugo Village, Virgil Village, Western-Wilton, Westlake, Wilshire Center, and Windsor Square. More information can be found at http://CD13.com.