It's the collab we never knew we needed! Our best queen Pia Wurtzbach and our favorite band Ben&Ben have teamed up for an epic video which made our hearts sing and got us flipping our hair!
This was a total fangirl moment for Queen P who became an instant fan of Ben&Ben after discovering one of the MYX chart-topping group's songs in 2019. She was visibly excited to finally talk to her OPM idols and fellow Cream Silk ambassadors in their virtual meetup.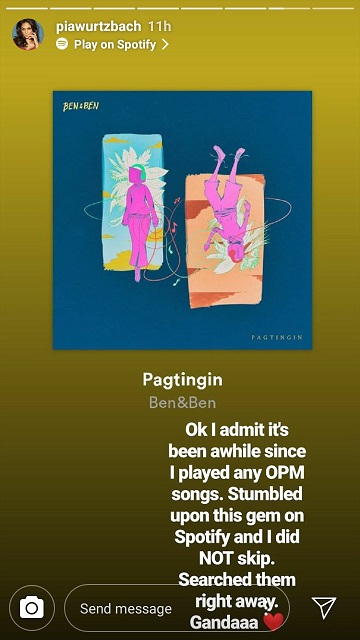 Ben&Ben's frontmen Paolo and Miguel - known for their heartfelt anthems and signature long hair - were equally starstruck with Pia. The two still couldn't believe that they now belonged to the Cream Silk family alongside the popular beauty queen.
Of course, Pia just had to put the Ben&Ben members' hair flip skills to the test during the fun tutorial session - and they definitely nailed it! The former Miss Universe also shared some tips on how to confidently strut on the catwalk and properly deliver the Cream Silk taglines which they all aced as well.
As a reward for teaching Ben&Ben how to be perfect Cream Silk endorsers, the 9-piece band serenaded Queen P with the #CreamSilkArawAraw song which gave her (and us) goosebumps! As if that kilig moment wasn't enough, Pia even got to live out her secret dream of becoming a singer. She performed her own beautiful rendition of the song, using the Cream Silk bottle as her microphone.
WATCH THE EPIC BEN&BEN X PIA WURTZBACH COLLAB VIDEO HERE:
Guapdad 4000 & !llmind teamed up with MYX to create the "How Many" challenge as a callout to all artists, DJs & producers for the #howmanychallenge utilizing the beat created by GRAMMY award winning !llmind & song by Guapdad to create their own special videos.
The top 5 chosen are Balisong, DJ Cheesy, Itz Julius, L Rey & Tanikala. You can vote one of these artists daily 1/day here at www.myx.global/votehowmany starting Monday 3/29 at 12A PST ending 4/2 11:59P PST. The top 3 will be reviewed by Guap & !ll to choose one grand prize winner to win $500 and exclusive 1176 merch from the duo.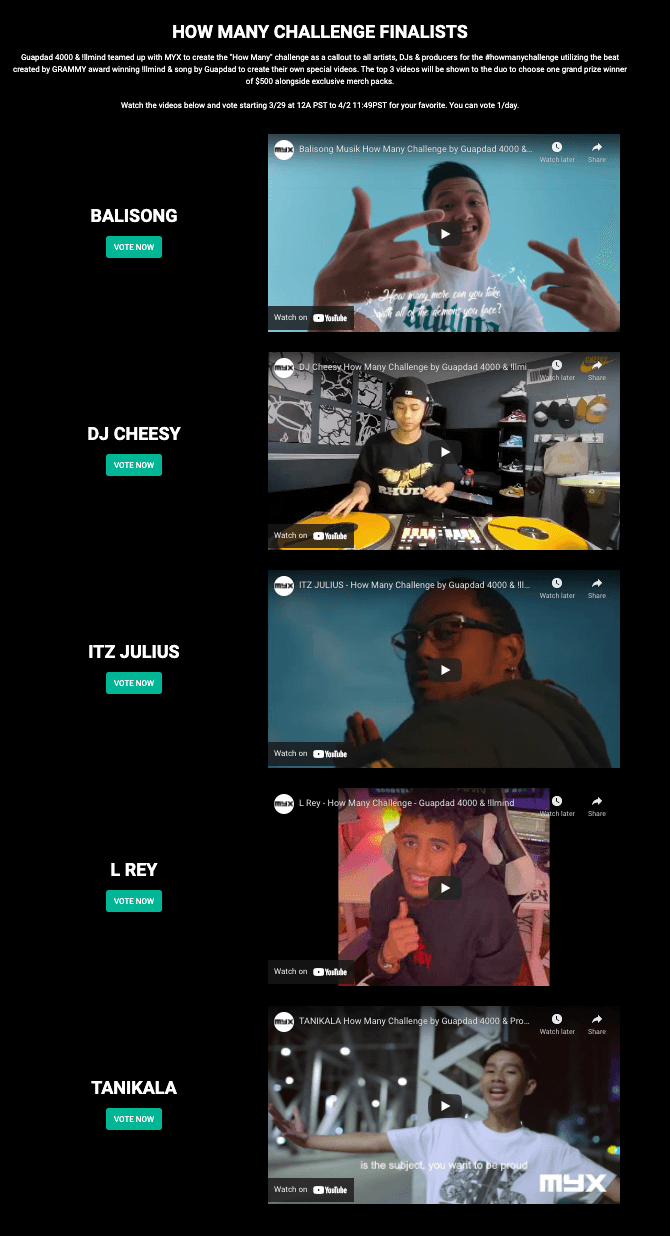 @guapdad4000 x @illmindproducer announce 3/19 "1176" album release date with singles "How Many," "She Wanna" ft. P-Lo and "Chicken Adobo" coming out on Lola Appreciation Day. Guapdad 4000 created the day to give flowers to our ancestors & those that paved the way for our success. "1176" is introspective album of growing up in Oakland being raised by his Lola. (Grandma).
He teamed up with MYX to announce the new annual date where people all over the world can show appreciation for their grandparents, especially those that have migrated to other countries to help support their families.
A TV commercial airing on MYX, TFC, Asian Journal, SoCalFilipinos featuring some of the stories shared on social media will be chosen.
Enter to win $500 & a feature in the commercial by posting a photo of your Lola (Grandma) detailing why you love her using the hashtags #mahalkitalola & #chickenadobo. The winning stories will be picked personally by #Guapdad4000 & his Lola. Submissions must be posted by 11:59 PST on Sunday 3/21. This contest is not affiliated with Instagram, Facebook or Twitter.
Watch the MYX Philippines interview with VJ Samm where Kuya Guap announces Lola Appreciation Day and shares story of how the album came together with producer !llmind.
Watch the "Chicken Adobo" music video below, shot in Hawaii, directed by Chris Simmons & produced by TWNSHIP.
Take an exclusive look behind the scenes of the video below:
The Bay Area beauty is back with a new banger "Vintage," watch the new music video here.
ICYMI also watch a LIVE session of "You Got It," she makes it seem effortless as she takes the listener on a vocal journey with her.
Earlier this year, Kiyomi released her single, "Trials and Tribulations" with a MYX Global premiere. The original was the first song she wrote during quarantine, at a time where she felt like nothing really made sense in the world and she felt out of control of the circumstances. She was really starting to question a lot of things regarding herself and the purpose of this life.
ABOUT KIYOMI:
When it comes to the music scene, Bay Area born and raised singer/songwriter KIYOMI is what people call a breath of fresh air. She developed a strong love for music in her youth, singing and dancing was part of her daily routine. At 17 years old, she uploaded her first piece of music which was a cover to SZA's, The Weekend. It received countless words of gratitude and from that moment on, it motivated her to continue pursuing music not only as a hobby, but a career. Fast forward a few months later, and her first project Solara Sunsets was distributed. The 5 song EP landed her numerous shows alongside other local up and coming musicians in the San Francisco Bay Area. At only 18 years old, she managed to rack up nearly 1 million plays across all digital streaming platforms, which has caught the attention of local music label/distribution company EMPIRE, CREATE and others to name a few.
FREE entry & FREE food. First come, first served. Doors close at capacity. Celebrate the launch of Guapdad 4000's new album, 1176 at District Six SF (Formerly SoMa StrEat Food Park). All ages welcome. Masks & social distancing required.
Presented by @anthonypresents, @roslynnc, @MYXglobal, @thelumpiacompany, @magnoliaicecreamandtreats, & E-40's @earlstevensselections.
Join our mailing list to stay up to date of fun events coming soon!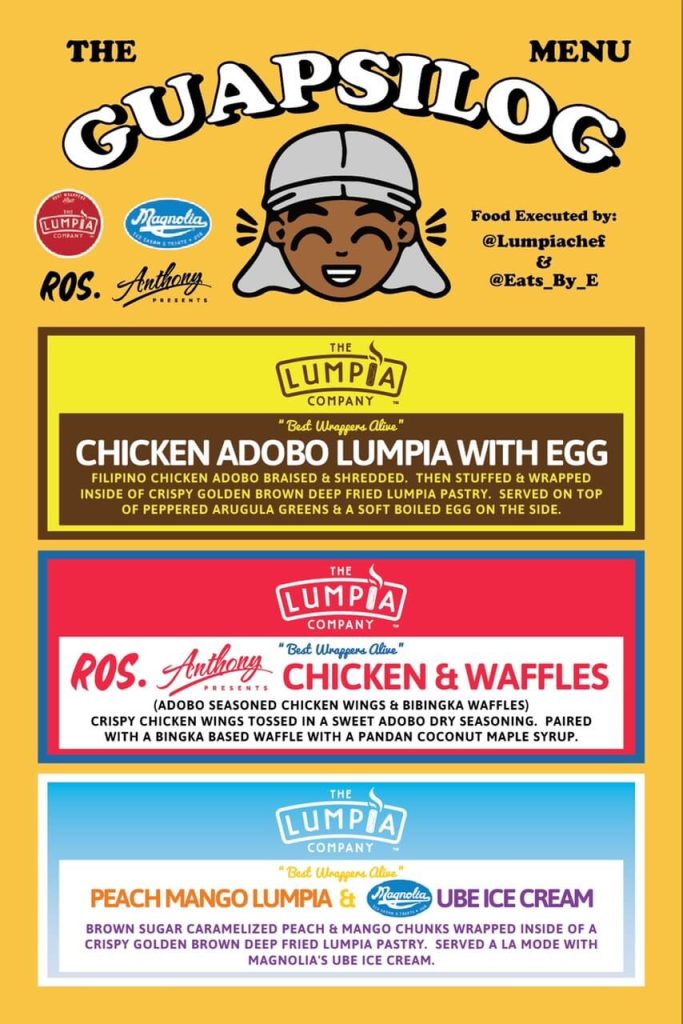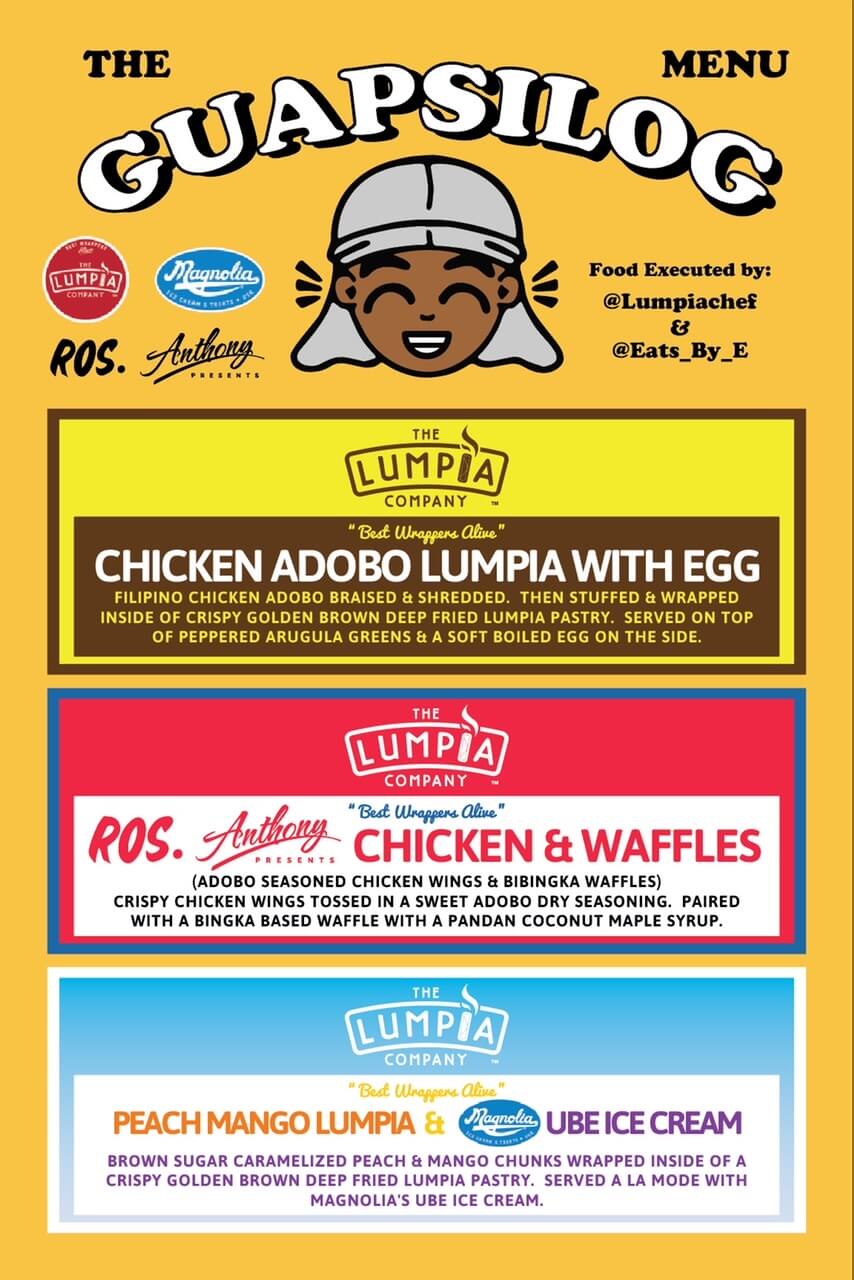 The Fil-Canadian hip-hop and R&B duo Manila Grey is set to release their upcoming album, No Saints on Knights Street on March 26th. Before the album releases, Manila Grey drops a new single Backhouse Ballin' featuring James Reid.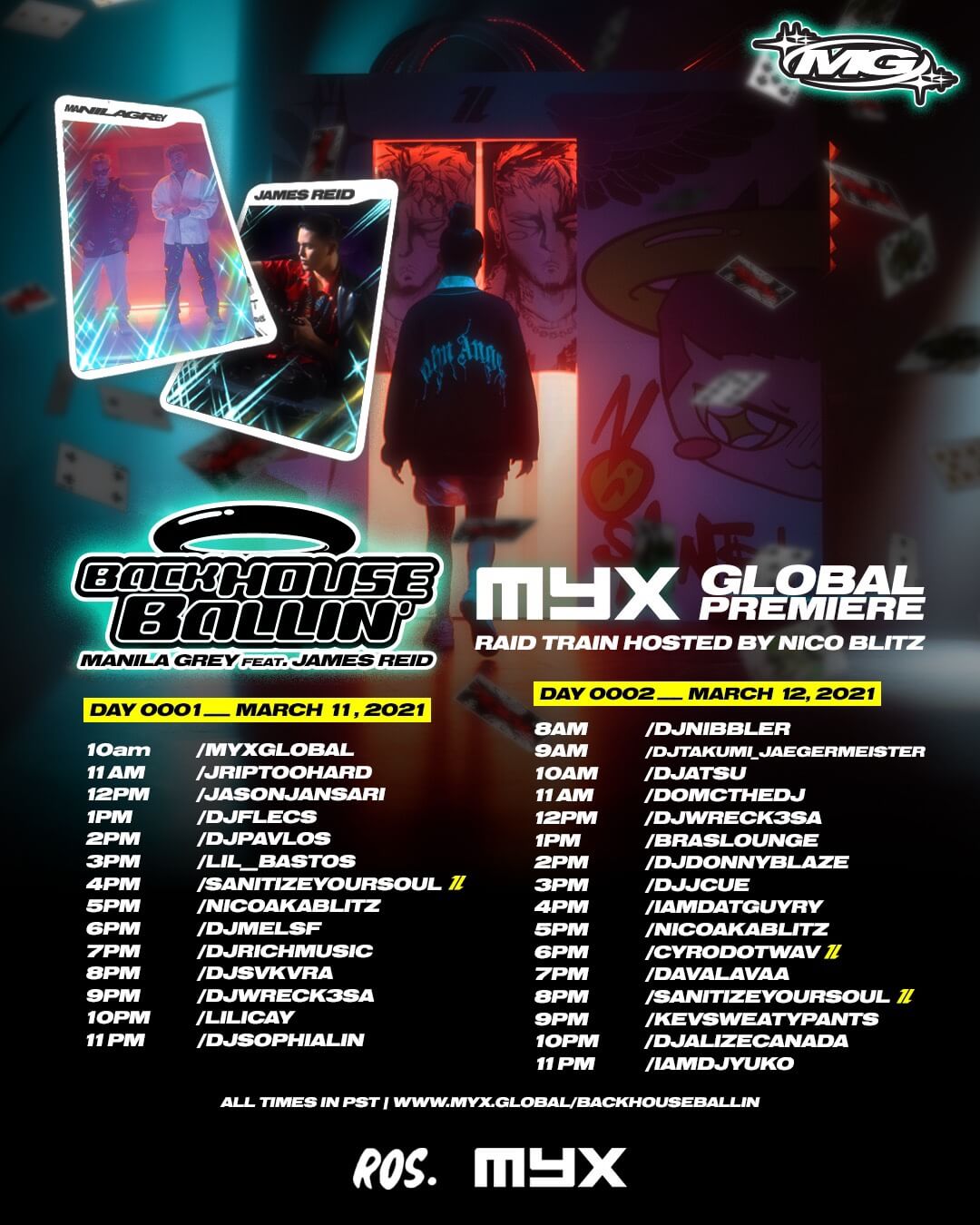 Nico Blitz of MYX will host the MYX Global premiere of the record Thursday 3/11 & Friday 3/12 with a Twitch raid train featuring DJs from all over the world.
The duo produces songs with a night rider, lo-fi vibe. The music video gives a Tokyo Drift theme with a psychedelic feel that you'd want to cruise along with. James Reid's feature fits perfect with Manila Grey's style as his own R&B sound adds to the track. The artists have been supporting each other's work especially when Manila Grey performed in Manila on their last tour. We're excited to see them perform the track together in the future.
Expect to hear tracks they've self-produced to original visuals for their upcoming album. With creative control over their music, Manila Grey are pulling all the stops. You can't make this up, they're definitely playing for keeps.
For another sneak peak of the album check out the visual to 00 Luck (Freestyle) that also released this week.
Manila Grey recently sat down with MYX Host Nico Blitz on The Lunch Table. The duo caught up before the MYX Global premiere. They chat about the upcoming album, having P-Lo feature on Zen Mode, working with James Reid on Backhouse Ballin', and their demo with Manila Killa. One of the things they mentioned was that all collaborations happened super organically.
Getting P-Lo on a track was cool because it was a Manila Grey tune with P-Lo adding his flavor instead adding the familiar Bay Area beat. As for Backhouse Ballin', the track was already produced but during their tour stop to Manila they caught up with James Reid. They asked if he would hop on the track and without hesitation, the Careless founder laid down his vocals.
The duo are particular with how they release their music. A track has to be "perfect" that everyone agrees on sound and what to release. With over a decade of friendships, their team has a right relationship and their core team puts each other in check. They talk about the "Mamba mentality" when it comes to their work ethic. They strive to always step up their game with their next release, their next visual or demo.
No Saints On Knight Street tracklist
1. Knight Street
2. In My Bag
3. Blue Vegeta
4. Zen Mode ft. P-Lo
5. 00 Luck (Freestyle)
6. Long Game (Neeko's Redemption)
7. Shibuya Interlude ft. Renz Monclare
8. Shibuya ft. azel north
9. Deep Cut (Soliven's Romance)
10. Sometimes
11. Backhouse Ballin' ft. James Reid
12. No Mercy
13. Let's All Get Along (LAGA)
From POP Inquirer
Cover Photo Credit: Manila Grey Facebook
Batman & Robin are back together on a song. Guapdad 4000 & P-Lo once traveled the country on a sold-out tour where the BTS videos were just as dope as the concerts. The two return for a banger that was created in "15 minutes," as mentioned on his RT TV interview about the song during their "She Wanna" world premiere, which is a part of a day-long MYX Global premiere taking place today with DJs all over the country. "She Wanna," was produced by one of Bay Area's favorite producers, P-Lo, & this song including the entire "1176" album was produced by multi-platinum, GRAMMY award winning producer, !llmind.
Catch the music video for the song here on Guap's YouTube channel.
Watch the RT TV, World Premiere reaction video, the Rhode Island crew is Guap's newly found family that reacts to Pop, K-Pop, Hip Hop, Anime & more. Follow @patricrt, @dczworld_rt, @wellz_rt, @wilkins_rt & @robcityrt on their journey to 1M subscribers on YouTube. Their recent reactions to Guapdad 4000 & Ez Mil brings their existing fans great new music while also bringing the artists fans to the channel. People of all ethnicities love Guap & Ez, but there is a special support for Filipino artists by their fans that show support through subscribing, liking, commenting & joining patreons from their favorite YouTube reactors. View some of MYX's faves at www.myx.global/reactions.
There is a clean version available for streaming when with the family as well as an explicit version for when you're at the gym, in the car with friends or on the dance floor. "She Wanna" & "How Many" are the first records off Guap's "1176" album & he will release the third single, "Chicken Adobo," on the date the album releases - March 19. Guapdad also named the day, "Lola (Grandma) Appreciation Day," a new holiday that people all over the world will post a photo or video with their Lola (grandma) to give them flowers for their sacrifices, especially those that are immigrants of their native country that left their home for better opportunities for their families. A few stories will be picked to be featured in a TFC (The Filipino Channel) & MYX commercial as well as a feature in Asian journal. A few winners will also receive $500 to be shared with their families.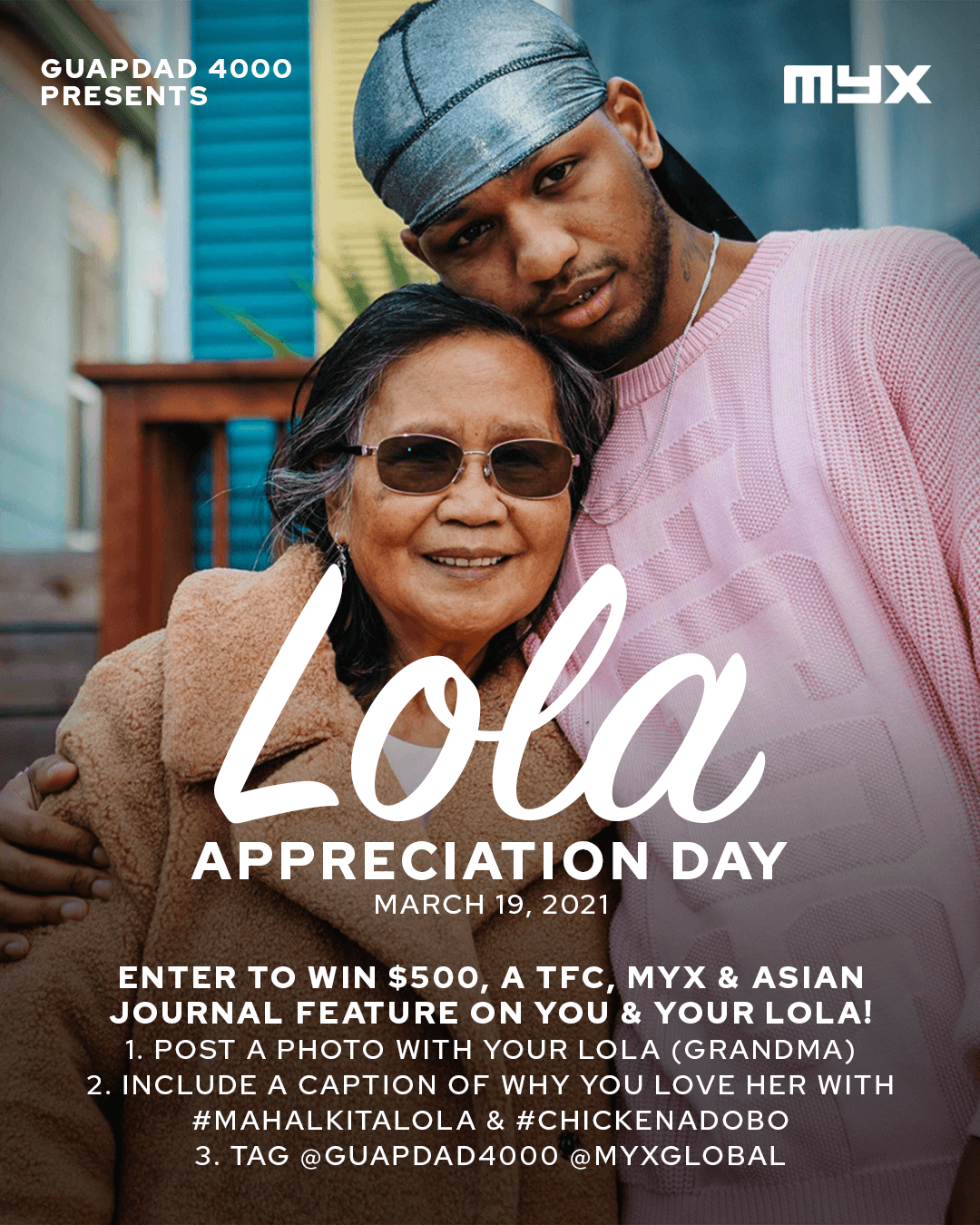 To enter, post a video or photo with your Lola (Grandma) on March 19 using the hashtags #mahalkitalola #chickenadobo.
Don't forget to stream the album & video for "How Many" that was recently co-signed by Rick Ross in Atlanta. You can still enter the #howmanychallenge by getting creative as a producer, rapper, singer, dancer, DJ, director, animator & posting on Instagram, Twitter, kumu & YouTube using #howmanychallenge. The top videos will be voted for & the final 3 will be judged by !llmind & Guap to receive $500 & exclusive merch packs.
In our MYX Global exclusive interview with TV Host/Artist Nicole Scherzinger, she dished on how she would go past the Black Eyed Peas dressing room when she used to tour with them singing their song "Weekends," apart of the WB reality show winning girl group, Eden's Crush. She eventually went on to join one of the biggest selling girl pop groups of all time and shows love to Fergie and fellow pinay J Rey Soul (Jessica Reynoso) currently singing lead with the group and killing it. J REY SOUL was recently nominated for a Latin Music Award. Below is a quick clip of Nicole talking about never trying Filipino food, we hope to bring her chicken adobo on the date of the new Guapdad 4000 "1176" album, 3/19.
Tune in Wednesday 6P PST 3/10 before OTWOL Episode #6 on MYX to watch the full interview with Nicole and Troy Laureta below:
For the first time, the superstar sings in her native Filipino language on Troy's new OPM album, Kaibigan out on Star Music. She shares stories of how they met through iconic musical director David Foster, the process of recording the difficult song, what it means to be a representation of us all in the entertainment mainstream having her unique skin color, growing up in Hawaii & much more.
Troy shares how he put together the album, why it was important for him to give back to his community and family, his appreciation for his sister Chessa and how he played OPM music while on tour or in concert with some of the biggest stars in the world like Ariana Grande & Justin Bieber. His mom has met all of these stars that he has been musical director for but it was meeting Sharon Cuneta for the first time that impressed her.
While you're waiting for the full interview, check out some of the highlights from the chat with Troy and Nicole below!
1. Nicole almost joined Black Eyed Peas as lead singer
When we first saw or heard about Ate Nicole, it was most likely because of the Pussycat Dolls. It was probably the first time we felt represented in mainstream media. However, before she became part of the girl group, she was in another girl group Eden Crush in early 2000s. Her group performed along with Black Eyed Peas and definitely tried to sing her way with the Black Eyed Peas before Fergie. Will.i.AM actually was interested in having Nicole as their lead. Nicole shares a story of when she used to sing by the Black Eyed Peas dressing room to get their attention. She says everything worked out in the end for everyone and now she's excited to see another Filipina, J Rey Soul in the group.
2. Nicole looks up to Lea Salonga, Paula Abdul, and Mariah
She recognized that growing she didn't have a lot of people to look up to. "There's a lot more role models today, but there wasn't that available before." Even then, there wasn't much diversity in mainstream media. Performers like Paula Abdul and Mariah she mentions were different looking, but people who remind her of herself.
3. Dream of hers to give back because it's a part of who she is
It is Ate Nicole's dream to give back which is a big part of who she is. Although she's not as versed in Tagalog like Troy, being part of the Kaibigan: A Troy Laureta OPM Collective, Vol. 1 project allowed her to represent and give back to her roots, her people, and ancestry. She mentions that she couldn't have done Pangako without the help of Troy and Chessa since it's her first time singing in Tagalog.
4. Growing up Hawaiian-Filipina shaped who she is now as a person
One thing you notice about Nicole is the pride she carries being a Filipina-Hawaiian descent. "It's such a blessing because there's not many Hawaiian-Filipinas out there." However at an early age, she was raised in the mainland (usually what locals call continental U.S.) but would always go back home. She mentions that both cultures are similar in which the people have hearts of gold, loving people with rich cultures and heritages.
5. Troy chose Pangako for Nicole and it was her honor to sing it
We all know Ate Nicole is crazy talented, but she also has one of the most infectious energy. Like she mentioned, it's a dream come true for her to sing in Tagalog and to do it with Troy Laureta who's not only her musical director, but also friend. She admits that singing in Tagalog was a little intimidating but Troy and her sister Cheesa helped her through the process. She was grateful for their help as all she wanted was to do the song justice. We can say that she nailed it! Fun fact, she mentioned that the first person to congratulate her on the track was none other than apl.de.app!
6. Nicole geeked out when she first met Troy
When David Foster, yes the legendary David Foster was her music director, brought Nicole to one of Troy's shows. Nicole was curious to see the talent who was David Foster's music director. The experience she had watching Troy and the other singers perform was one of its kind. "I've never seen that kind of talent and voices that I had to know who arranged it." Just like any of us, she fought her way backstage in hopes of introducing herself. It all came full circle as Troy is now her musical director and have been working together for a few years.
7, Troy asked Nicole to be part of Kaibigan project through a voice note
You know when you get nervous asking a friend for a favor and overthink it? Troy was definitely prepared for the whole situation with an hour long voice note. Troy said, "I was so nervous to ask Nicole because at that point we only knew each other for a year." He had the idea to turn on spa music and left the voice. Nicole jokes that next time, he doesn't have to ask her with an hour long, spa music message. She said she already considered him family and of course she wanted to do it. Please tell us the voice note is out there somewhere!
8. Nicole is a foodie just like us
If you've seen her Instagram, she loves her food just like us! Count us in on going on food trips with Ate Nicole. She admits she doesn't know a lot of Filipino food because of her Hawaiian background, but would love to be educated on it. Of course we had to mention classic dishes like chicken adobo. Troy even vouched to make it for her next time they meet. It's time to crank the spa or dance music and get to planning the next potluck as she gave us the invite to her front door! DJ Marlino is down to bring the arroz caldo and bicol express while Roslynn is bring the dessert with Magnolia ice cream! Lets also get Kuya apl.de.app to bring the vegan Filipino food!
9. Nicole visited the Philippines for philanthropy outreaches
She remembers visiting the Philippines with the Pussycat Dolls and feeling like the Beatles with all the love they received. While the contrast to that was when she worked with UNICEF and visited again to work with the children on the street. She came from humble beginnings and reminds everyone that anything is possible. It's her honor to be a voice and light for our backgrounds and ancestors.
Nicole leaves us with a valuable piece of advice, "Don't forget who you are. God spent extra time on us Filipino blood. If you can really see it and believe it, dream it, it'll happen and it's possible."
10. To round out the highlights from the interview, Nicole made one of DJ Marlino's requests come true.
Before we let Troy and Nicole go, DJ Marlino asked if she could follow him on Instagram. Shoot your shot right? But now, we can say that Nicole Scherzinger follows the biggest Filipino hip-hop and R&B podcast in the world! While we're here, don't forget to also follow heavy rotation @heavyrotationfm on IG.
Excited for this MYXCLUSIVE interview to air soon. You'll discover things you never knew about the duo soon. Listen & stream Troy's Kaibigan album out now on all streaming platforms via Star Music.
MYX Global Featured Artist, Ez Mil, has been working hard honing his craft for years with his family as inspiration and support. He is currently manifesting success with years of preparation meeting the right opportunities. Although what might seem like an overnight success really isn't, it is actually years of ongoing grind that he's had since moving to Las Vegas 4 years ago from Olangapo City, Subic City in the Philippines.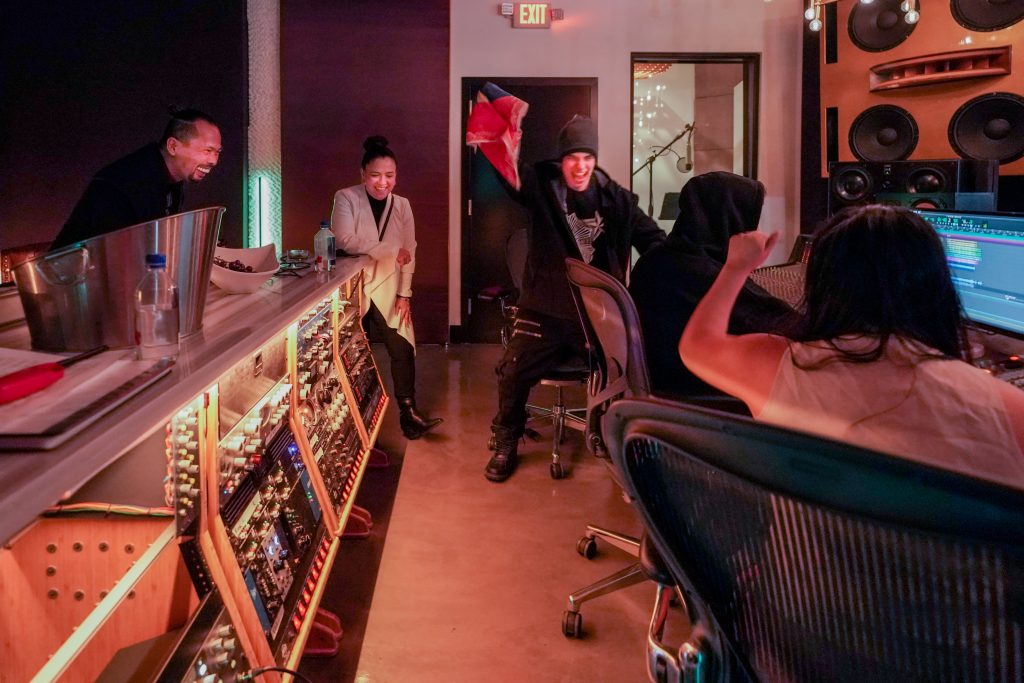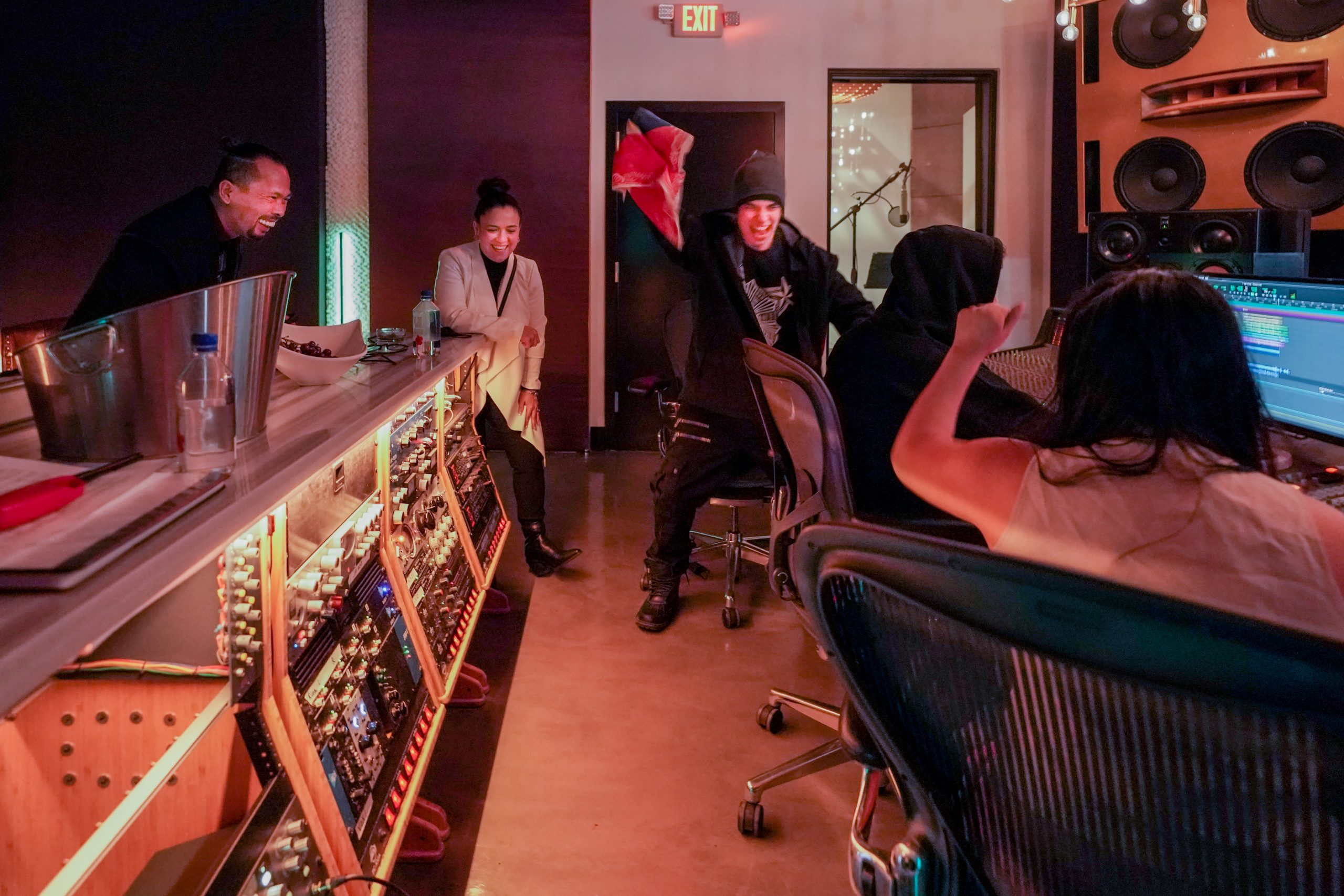 Ez is not just a talented lyricist, songwriter, musician, dancer, skateboarder, director, editor & producer, but at the core of it all - he's a proud Filipino, "despite any turmoil" within his birth country. Although his skin color might not reflect his identity that he shouts on his recent hit, "Panalo (Win)." he shouts, "I'm Pinoy!" when criticized for being "Tisoy." The Wish Bus has launched in the US & is now become an international brand known for breaking the best of Filipino talent like Bugoy Drilon, KZ Tandingan, IV of Spades and Ben&Ben to global audiences.
ASAP (All-Star Sunday Afternoon Party) also now known as ASAP Natin To', to mean '"This Is Our ASAP"'). It is a Philippine television variety show produced under ABS-CBN. ASAP is the longest running Sunday noontime variety show & became the first live entertainment program in the Philippines to be broadcast in true high-definition picture. It is currently hosted by Martin Nievera, Zsa Zsa Padilla, Gary Valenciano, Sarah Geronimo, Ogie Alcasid, Regine Velasquez-Alcasid.
The show is known for bringing together an all-star cast that include the most popular artists of the country like KZ Tandingan, Moira Dela Torre, Inigo Pascual alongside international guests like Dua Lipa, New Rules, CNCO, Haile Steinfeld & countless more. International record labels that are promoting new releases constantly vy for a featured performance on the popular show that not only airs on television, but also airs on ABS-CBN Entertainment's YouTube channel that is one of Asia's biggest with over 39M subscribers and 40B plays.
While Ez has been guesting or been featured on some of the biggest international hip hop platforms like Power 106 and AllHipHop.com, he wanted to have the first global TV performance of the new LIVE version of the song on ASAP. For this special LIVE version, he added a Bisayan verse to the song that already included Tagalog (Filipino), Ilocano & English on it as well as recorded it with hip hop's #1 leading band 1500 or Nothin, known for touring with his influencers like Kendrick Lamar and Jay-Z.
History was made because while YouTubers around the world are reacting to his Wish Bus USA video, the LIVE performance video shows the amount of energy and intensity he puts into every performance. New and existing fans rushed to KTX.PH to purchase tickets for his upcoming virtal concert after they saw the amazing performance. The concert will air for a 24 hour period for the various timezones across the world after it airs LIVE 4/17 at 8P PST & 4/18 12P PHT in Manila. His ASAP performance has already started gaining reactions with reactors like Cliff Beats for just the Manila airing, watch as the performance starts to roll out globally after being posted on Ez's personal YouTube channel.
Ez recorded the LIVE version of Panalo at Las Vegas' premiere recording Studio A, with recording/tracking Engineer Jacob Evan Magness. Jake has been known for his work with Machine Gun Kelly and the Santana Billboard #1 singles inside the building. He invited the live band to join him for this special performance as they have been known for showmanship not only on tour but as a backing band for TV shows like SkeeTV, playing alongside his favorite artists like Chris Brown, Kendrick Lamar & icons like Jay-Z.
Prior to the global airing of ASAP Natin To' on Sunday 12P worldwide, YouTube reactors like Cliff Beats specializing in hip hop, & R&B reaction videos from the greats like Eminem and Nas will kick off the global trend. I'm starting this Channel off with the goat himself Eminem along with the likes of Jay Z, Nas, Pun, Big L, Wayne,culture have already started reacting to the video. With the success of "Panalo" reaching 50M streams, you'll see new fans all over the world also reacting to this special live performance talking about his unique stage presence, talent and breathe control in future videos from international lyricist and hip hop fans. Ez will also upload the video to his personal Ez YouTube channel after the global airing.
Stream the new Panalo (LIVE) version on all streaming platforms soon & watch this amazing performance below, sharing with all your friends/fam who love hip hop.
Watch Ez's first virtual concert LIVE on 4/17 8P PST / 4/18 12P PHT (Manila) & available for 24 hours for various timezones around the world, presented by MYX & FFP Records & Management. You can purchase your tickets at KTX.PH.
Kuya Guapdad 4000 & !llmind announced their #HowManyChallenge on MYX calling out the best of the best artists, rappers, producers, singers, dancers & creatives around the world to create their own #howmanychallenge videos on YouTube, Instagram, Twitter, kumu & TikTok using the hashtag.
The top 5 will be placed on www.myx.global/howmanychallenge for voting and Guap & !ll will be choosing a winner from the top 3 voted to win a #Guapdad4000 & #Illmind exclusive merch pack while being featured on their social media channels with thousands of followers.
HOW TO ENTER:
Download the instrumental here on MYX:
Get creative by making your own verse in any language, covers, dance covers & more. You can find the Guapdad 4000 "How Many" lyrics here.
Try to keep the phrase "How Many" at the chorus like Tanikala did below.
Fill out the form below with a link to your video uploaded to YouTube, Instagram or Facebook.
You can watch the original version in the music video below for "How Many" directed by FilAm Creative Director, Chris Simmons.
RULES:
Videos must be minimum of :30 and no longer than the length of the song.
Any type of negative or hate speeech will not be tolerated and will be disqualified.
Top 10 videos will be revealed on 3/22 for voting until 3/26. Top 3 videos will be shown to !llmind and Guapdad 4000 for choosing one lucky winner for a $500 cash prize and exclusive fresh merch from Guap and !ll.
Let's see those bars, dance moves, singing covers & any other creative visuals. Stretch those creative juices and create custom verses using just the phrase #HowMany in your videos! Check out the Tagalog lyric video for "How Many" below:
Can't wait to see what you guys do! Tanikala killed it and set the bar high so let's see what you got. Guap's album "1176" drops on Lola Appreciation Day 3/19 where he will release the future hit "Chicken Adobo" & users will be encouraged to post photos of their Lolas with #mahalkitalola & #chickenadobo.
A select number of winners will win $500 for their Lolas, an Asian Journal feature and a TV commercial with their Lola alongside Guap and his Lola airing on TFC (The Filipino Channel) & MYX - the biggest Filipino Global TV networks, reaching millions worlwide.
Tanikala made a debut appearance on the internationally renowned Netflix special, Jo Koy's In His Elements after winning a rap contest by Morobeats. The prize consisted of winning a recorded album that was released in 2020, this became the self titled album, Tanikala. Shortly after the album was released and after completing the official music video for the song "Kayumanggi", Tanikala announced himself as an independent artist.
 
Tanikala stems from Dasmarinas, Cavite. Eufrenzy Jeano Mira Chichico, Tanikala is the 17 year old rapper who pens lyrical verses that tackles and sparks uncomfortable subjects for some. Tanikala takes much pride in being Filipino and through his experience from seeing his Mom having to leave the family to make a living, he gives the audience a taste of the struggle by giving the public an insight to life as a working Filipino overseas.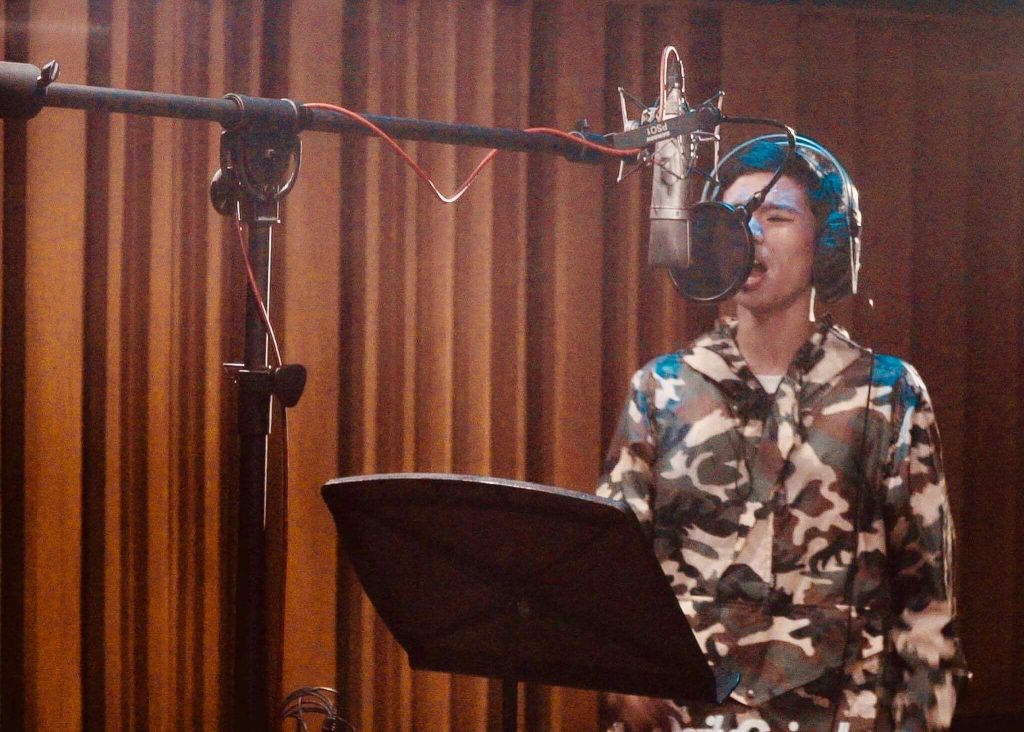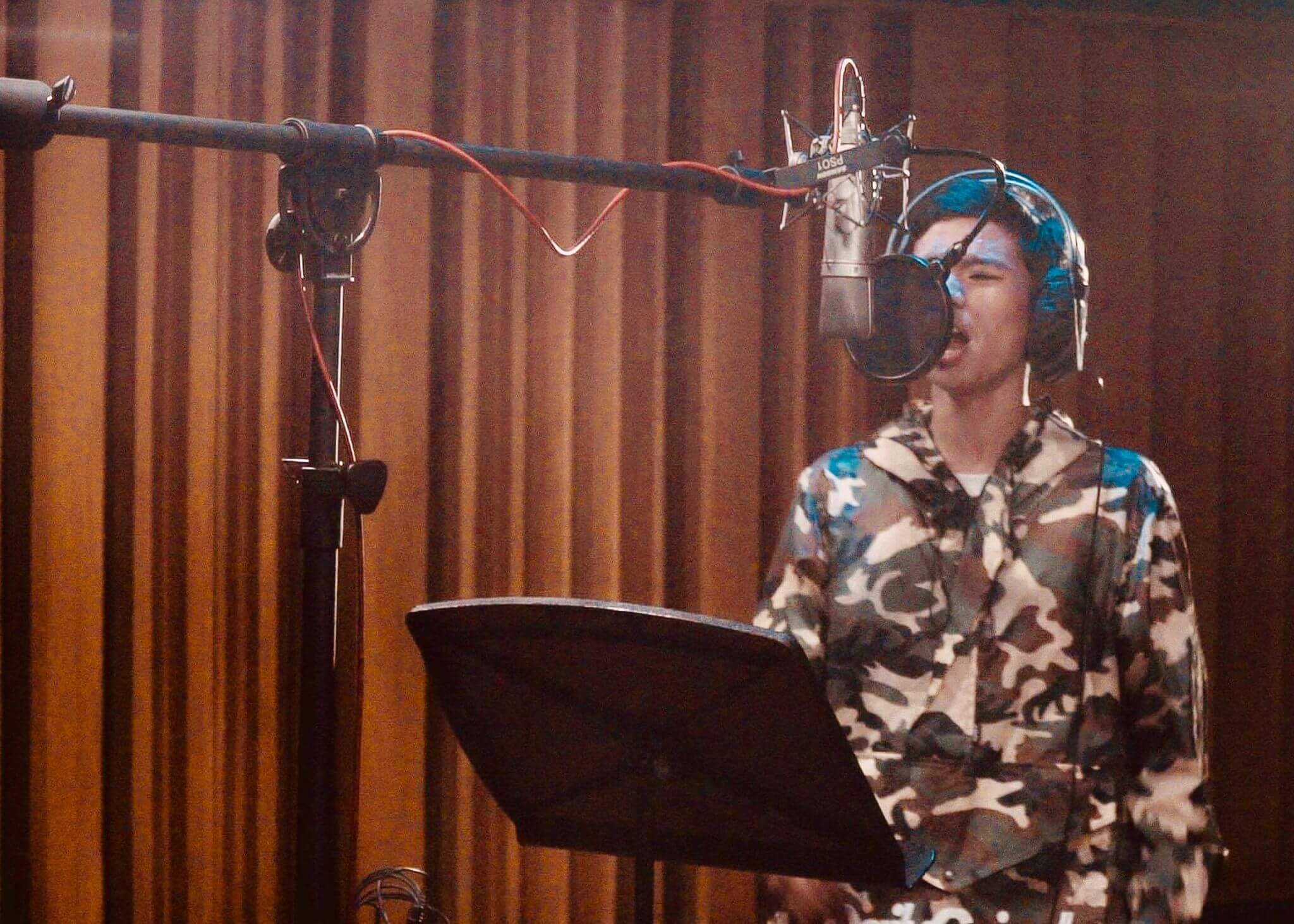 Subjects tackled in his songs pertain to the growing concerns about violence, drugs, community, mental illness--- to a very wide range including teen pregnancy. He makes a statement in each song allowing those who listen to understand that these are very real and existing challenges within the community. Watch him do the #HowManyChallenge to #1 song in the Philippines "How Many" created by FilAms Guapdad 4000 & producer !llmind.

In a much recent conversation and explanation on the "Panalo" cover below by Tanikala, Tanikala steps in to show support for fellow Filipino rapper, Ez Mil. Tanikala, has a strong belief that we as Filipino's should be showing support towards one another.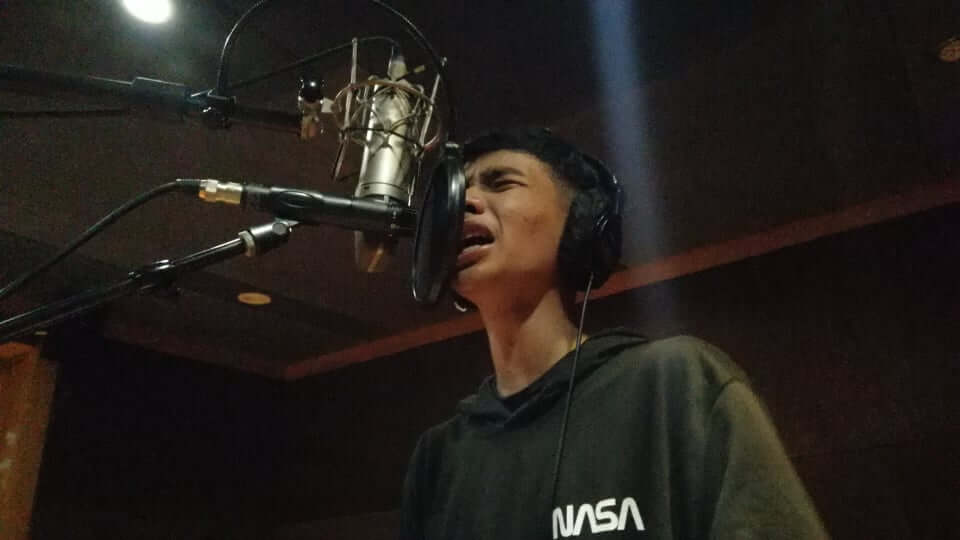 In the "Panalo" cover, Tanikala mentions that we all have a right to our culture as Filipinos no matter where you are--- Tanikala hopes that all who get a chance to listen will drop the nit picking and be happy that Filipinos are becoming known worldwide for creating something uplifting, something recognizable--- something that inspires people to keep creating.
Tanikala sees Ez Mil's "Panalo" that has reached over 50M streams worldwide in 2 weeks as a win for all Filipinos. Tanikala turns the "Panalo" cover as a song of unity and asks those before him (national heroes) for strength and courage for all.
Catch the first global TV performance of "Panalo" LIVE on ASAP (All Star Afternoon Party) this Sunday 3/7 at 12P. Check your local cable & satellite viewing schedule for TFC, Kapamilya Channel, iWantTFC app & here on MYX soon.
The Filipina Australian beautiful pop & R&B star releases her first international single with Paradise Rising, 88Rising's Filipino sister label.
Subscribe & check out all the dope DJs on @twitch & @kumuph. All times in PST. Drop lumpias, halo halos, bits & virtual gifts to support your favorite DJs around the world. ?
2am /ELVIN_CORTESDJ @elvincortes_dj
4am /DJMENACE84 @djmenace84
6am @PATRICKRIZARRI (KUMU) @patrickrizarri
7am /JASONJANSARI @jasonsanjari
8am /DJEKSPOE @djekspoe
9am /MIAOW_MUSIC @yesmiaow
10am /TBEEDIE @t.beedie
11am /DJSHOWTIME @djshowtime
11am /DJWRECK3SA @djwreck3sa
11am /KRACKERNUTTZ @krackernuttz
12pm /DJFOXC @djfoxc
12pm /INKFAT @aemvibez
1pm /MYXGLOBAL @myxglobal
2pm /DJALLIER @djallier
3pm /IAMDATGUYRY @iamdatguyry
4pm /DJMELSF @djmelsf
4pm /IAMA_RON @iama_ron
7pm /NICOAKABLITZ @nicoakablitz
9pm /DJKRISCUT @djkriscut
9pm /DJFRANCHISE @djfranchise