MYX celebrated Filipino American History Month at the largest US night market and open-air night bazaar of Asia with good food, unique vendors & great music with LIVE performances by AJ Rafael, Albert Posis, DJ Seduza & Nico Blitz. 626 Night Market is inspired by the famous open-air nighttime bazaars of Asia, where people come together to eat, drink, socialize, and be entertained. Established in 2012, the large-scale market is named after the 626 area code region of San Gabriel Valley, northeast of Los Angeles. The iconic Californian festival featured 250+ food, merchandise, crafts, artists, games, live concerts, and entertainment attractions in an epic event that appeals to all ages with up to 100,000 attendees per 3-day weekend. Among the 626 Night Market OC vendors were several that were Filipino owned like the OG White Rabbit food truck & Ubenabon.
To stay up to date on future MYXtape concerts in your area, visit: www.myx.global/myxtape.
AJ Rafael and Nico Blitz closed out the fun weekend, watch the highlights below:
ABOUT AJ RAFAEL:
Arthur Joseph Rafael, known professionally as AJ Rafael, is a Filipino-American singer-songwriter, YouTuber, and TikToker. Born in Moreno Valley, California, he graduated from the Berklee College of Music in 2010.
ABOUT NICO BLITZ:
Nico Blitz is a sought after DJ, host, & events producer. He is a radio producer, formerly for the nationally syndicated radio show Radio Bassment and Bootleg Kev & DJ Hed on Real 92.3 LA. Nico is the Co-Founder of the SARI NOT SARI campaign, helping raised money for victims of the recent typhoons in the Philippines. Nico is also the founder of the "Yee The Party" series, he hosts "The Lunch Table" airing weekly on YouTube & MYX, interviewing artists like Rich Brian, MBNel, Phil Tayag (Swagpitt), SoSuperSam, P-Lo & more.
Albert Posis & DJ Seduza LIVE at 626 MYXtape Presented by MYX at Orange County Fairgrounds on Day 1, watch the highlight video here:
ABOUT ALBERT POSIS:
Albert Posis is a Filipino-American singer, songwriter, and musician from San Diego, California. With millions of views on his YouTube Channel, Albert has been able to harness the platform to launch his musical career. In 2012, Albert released, "Higher," a ten song project co-produced by Jesse Barrera. Returning from a few years hiatus, Albert teamed up with Maskerade and reemerged with four original songs, including "When We Were Us" featuring Mark Mejia. Reuniting in 2018, Albert Posis and Jesse Barrera have ushered in a new collaborative chapter on Albert's singles "Ricochet," "Stoplight," "Everlasting," "Truth," and now "Enough." Albert's breadth of knowledge on music as a multi-instrumentalist and vocalist has shaped his approach and ability to create songs that can captivate all types of listeners by crossing genres through his classically modern twist.
ABOUT DJ SEDUZA:
DJ Seduza is a MYX All Star DJ from Southern California native whose staple cat ears and playful aura are sure to satisfy your listening pleasure from Hip Hop and R&B to a wide range of EDM, Future Bass, Trap, Jersey Club, and House music. Her credits include opening up for names like Laidback Luke, YG, Kim Lee, Valentino Khan, and 4B and performances at the hottest clubs in LA/OC, including starting her own event Isoulation. Catch her vibe as she continues to spread the feel-good vibes to all who encounter her.
Flashback to our last event pre-pandemic. Hope we can return to doing these live events with all of you soon!
Watch the full performances below:
Halftime: P-LO
2nd Quarter: SACBxY
Pre-Game Show: RUBY IBARRA x MBNel
National Anthem: ONE VO1CE.
Kollective Hustle's Website Launch Party was lit! The event hosted by Romeo Marques Jr., had your favorite Filipino artists, DJs, and personalities all stopping by to show some love:
The Hustle Mission was the outline for the two and a half hour kickoff event:
Collaboration Over Competition
Empower the Emerging
Inspire and Educate
Community is Our Strength
Each section mixed interviews and DJ sets with conversations between SOSUPERSAM and Jen Deleon and our very own Roslynn chatting with Guapdad 4000 and Illmind. Plus we were stoked to see Passion and Gabe Bondoc singing the Filipino national anthem, Lemonade together! It was a reunion of half of #CatchingOneLemonade.
Kollective Hustle is all about "uniting the emerging generation of Filipinos in transforming their ideas into action, passion into profession, creativity into careers, and to inspire a global culture of collaboration." We hope you were just as inspired as we are! Keep up to date with news or get involved at kollectivehustle.com
ICYMI here is the best of the CSUF 2020 Friendship Games presented by myx, kumu & Kollective Hustle highlights representing over 40 college campuses across the country:
Kolohe Kai tugged on our "Heartstrings" and performed in the middle of the ocean in Hawaii:
"Tito" JR Aquino took the students back to his classics while performing new renditions and making everyone laugh with his stand up comedy in between songs. He was joined by his wife for a special performance:
Nieman blessed over 5,000+ LIVE viewers on kumu x YouTube with his smooth like butter voice and his unique background:
Cedrice kicked off the night of 2 headlining performances with her infectious voice and energy. The former Voice contestant on Team John Legend was welcomed with open arms & emojis in the chatroom,
International singer/actor James Reid joins international "Transparent Arts family," just announced on TA's Instagram. Transparent Arts was founded by the first Asian American group to top the Billboard Hot 100 charts with their hit single "Like A G-6", the multi-platinum Far East Movement. Far East Movement have collaborated with music's biggest starts including Bruno Mars, Snoop Dogg, Marshmello & Justin Bieber. Alongside the FEM members Kev Nish, James "Proh" Roh & Virman, the #transparentfeed team of music executives, artists/producers take the best of American and Asian entertainment business which includes artists like @tiffanyyoung, @saticamusic & @dumbfounded, & applies them to their global platform. The artists have garnered millions of social media plays, sold out national tours, and have released tracks through labels Owsla, Spinnin', Armada, and Universal with collaborations with artists like EXO & Akwafina.
Through their 360 management & label deals, they are able to maintain strict quality control and apply a dynamic application of business towards all of their projects.
They bridge east and west by cultural relevance, localized marketing, distribution and through dynamic creative collab. They also founded the @Identitylafest, a festival celebrating Asian American Heritage with the City of Los Angeles on the steps of City Hall that gathered over 10,000 attendees in 2018 with headliners #MikeShinoda of #LinkinPark and K-pop star #JayPark.
For more info visit: transparentarts.com
Watch James Reid perform from the international Overpass Music Festival below where the @reidersofficial Official Fan Club helped myx give away over 10 tickets to our myxers using the #jamesreidmyxglobal & #overpassmusic hashtags.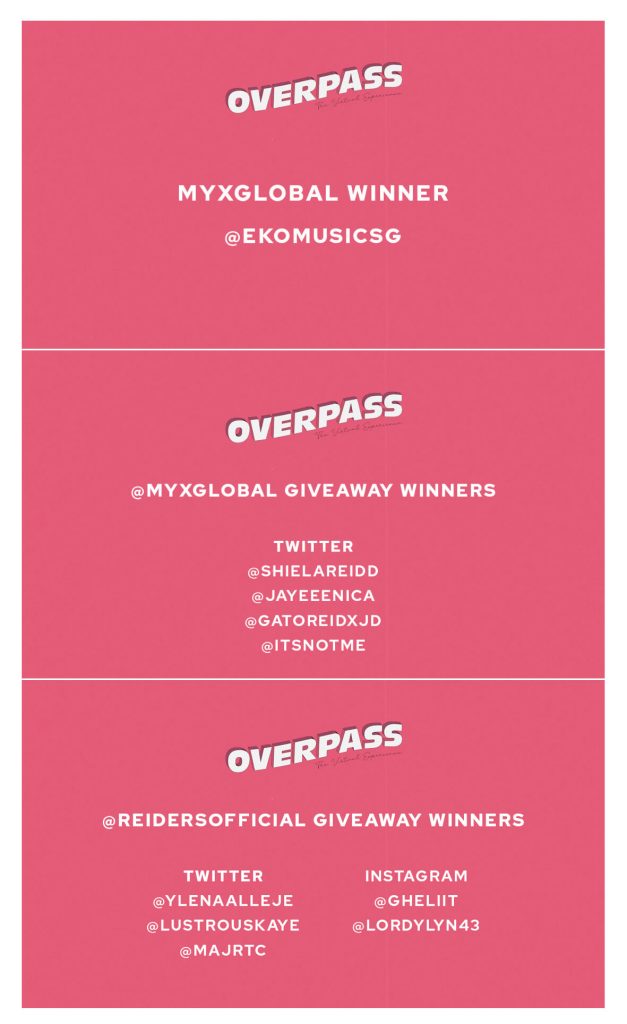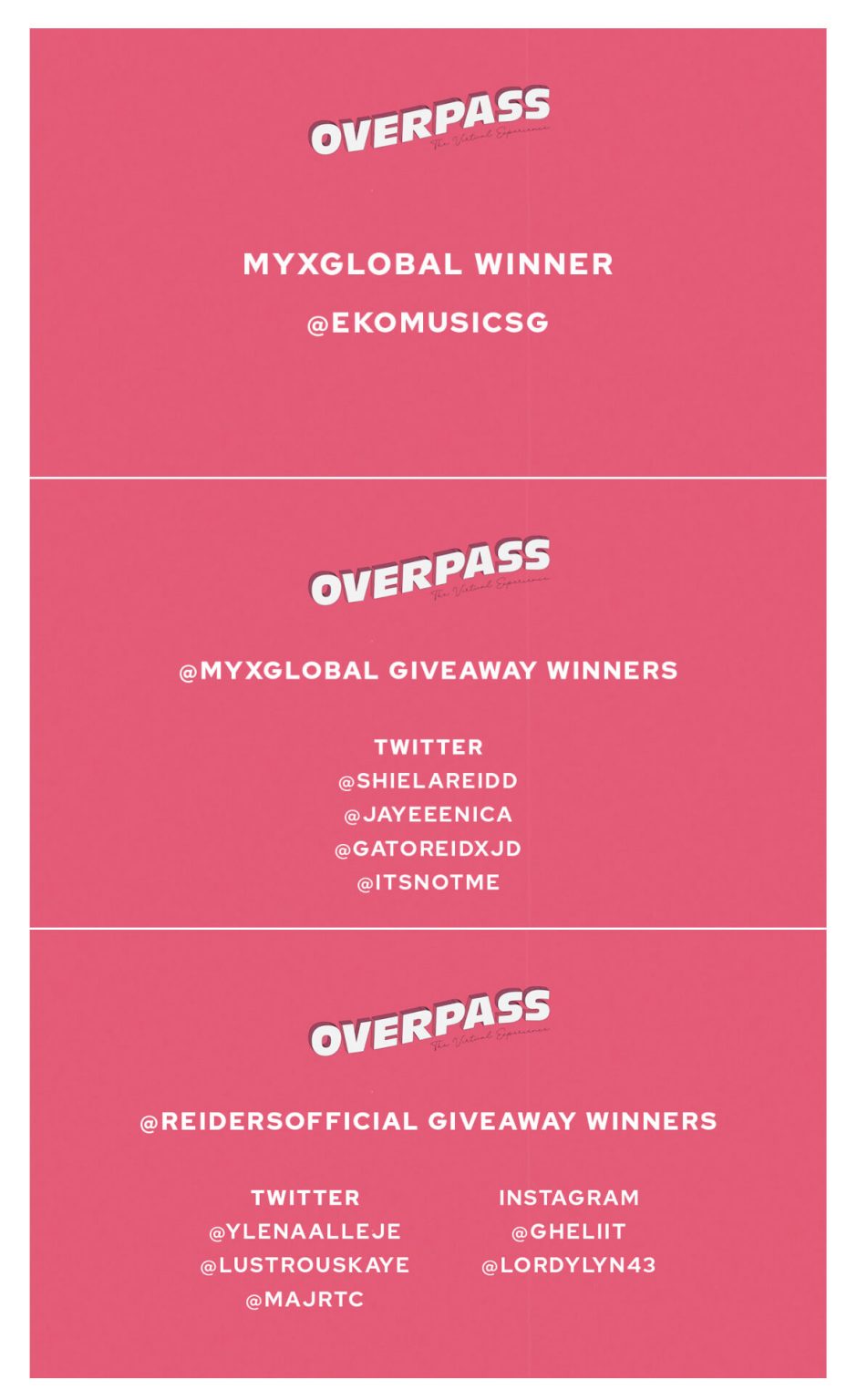 The virtual festival that took place in multiple continents around the world starring other Careless artists frequently played on myxRADIO like Massiah and Curtismith.
Saweetie joins myxRADIO to talk about her Filipino nickname growing up, similarities between Black & Filipino culture and more.
Here's a sneak peek from CEDRICE's myxTAPE Live Concert. During the encore portion of the show, CEDRICE surprised all our myxers with a mash up of Ella Mai's Boo'd Up and Sade's Sweetest Taboo. It's definitely a vibe! Stay tuned the full show is coming!
Albert Posis is a Filipino-American R&B singer, songwriter, and musician from San Diego, California. With millions of views on his YouTube Channel, Albert has been able to harness the platform to launch his musical career. Watch his intimate live performance on myxTAPE Live Concert featuring his songs "Everlasting", "Comeback" and more.
We brought together's some of today's biggest stars to celebrate their hardworking and caring moms on this special day.