DALY CITY, Calif., December 2, 2020 – Filgrimage, the series that tells the life-changing journey of eight young people, is now streaming on Amazon.com through the Amazon Prime Video service.
Filgrimage follows a group of young students on their journey of self-discovery as they travel to the Philippines to learn the history and culture of their motherland. On top of that, the Filgrimage Ambassadors learn what it means to be Filipino and the true meaning of the spirit of Bayanihan.
The Filgrimage series was produced through a partnership between The Filipino School and TFC and is currently streaming globally on multiple platforms such as iWantTFC, TFC IPTV, TheFilipinoSchool.com, including worldwide exposure on myxTV and on TFC's cable and satellite linear channels. Now, Filgrimage is also on Amazon Prime in the U.S., Canada, U.K., and Australia.
Filgrimage provided the young students with an opportunity where they came full circle in realizing and recognizing their Filipino identity.
ABS-CBN Global Corporate Affairs & Strategic CSR Head Nerissa Fernandez, who is also Filgrimage Executive Producer for TFC, shares how Filgrimage is a story of participative transformation where the Filgrimage Ambassadors went to the Philippines to understand where they came from, but they returned to the U.S. with a new desire to help transform the Philippines in order to pay it forward.
It is this message of gratitude and giving back that the producers of Filgrimage are excited to share with more viewers across all available platforms worldwide. Fernandez underlines this by saying that "Amazon publishing is huge news."
ABS-CBN Market Segment Head (PH) for North & Latin America Pam Castillo affirms that streaming Filgrimage on Amazon supports TFC's strategy to distribute original and relevant content in multi-OTT platforms.
According to Castillo, "Staying relevant does not only mean producing the right content, but also being present in viewing platforms where our target viewers would be watching. Streaming Filgrimage on Amazon aims to expand its reach and make it easy for the next gen to watch the series."
The trip, dubbed Filgrimage, is the brainchild of Tony Olaes, founder of The Filipino School, as part of his mission to educate the young generation of Filipino Americans about their heritage.
Olaes feels honored to have the Filgrimage series on Amazon. "It truly is a dream come true. It says that our content is meaningful and valuable not only to their platform but to the millions that will now understand the true beauty of what it is to be Filipino," shares Olaes.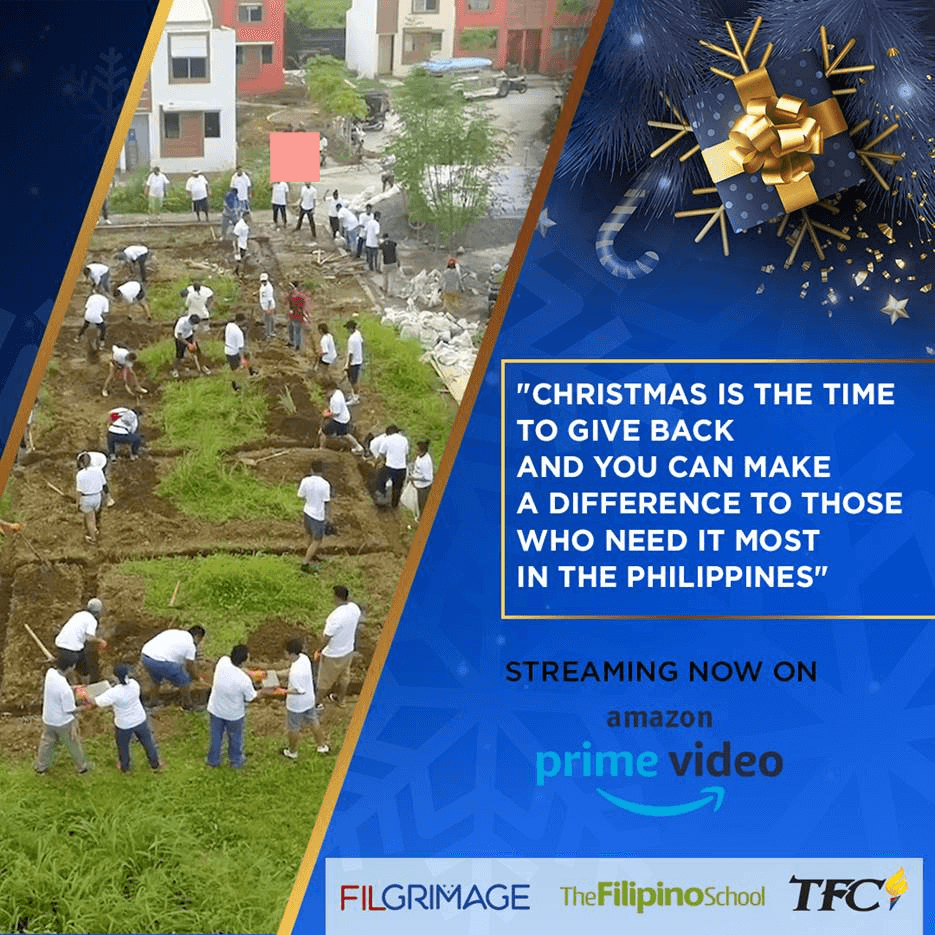 "At the same time, this series featuring these eight young Filipino Americans is also my story. It's a story of privilege and gratitude for those of us who were given opportunity and the responsibility we have to pay it forward to those left behind," Olaes adds.
The streaming of Filgrimage on the Amazon platform opens the door to millions of potential viewers. Amazon Prime currently has 150 million global subscribers. Watch Filgrimage for free with Amazon Prime membership.