Listen H.E.R.'s full album here and see the official track listing below featuring Chris Brown, DJ Khaled, Lil Baby, Bryson Tiller, YG, Ty Dolla Sign, Thundercat & more. See photos of H.E.R. walking the Oscars red carpet with her Filipina mom here.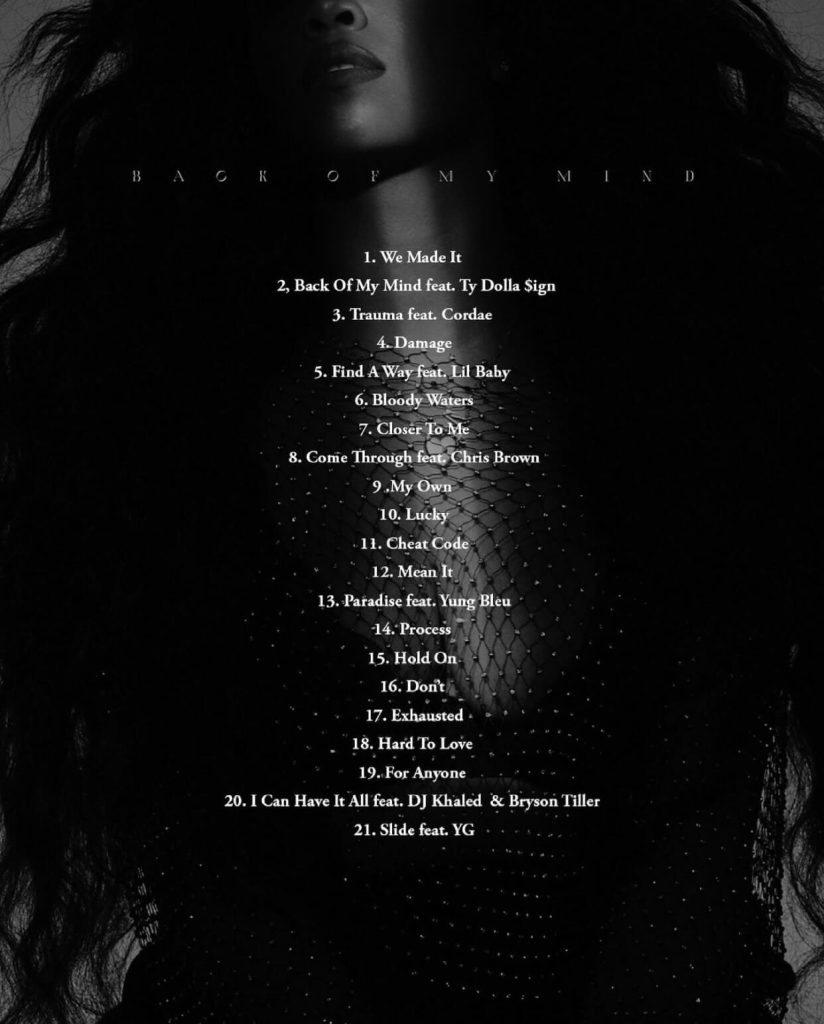 Watch the visualizer to her album below:
Also, check out H.E.R. on Amazon Prime's Prime Day Show. It features an exclusive performances from H.E.R. as she pays tribute to the legendary Dunbar Hotel. She reimagines the establishment known for being the hub of Black excellence and what it would have been like in 2021. Also featured in the Prime Day Show are Billie Eilish and Kid Cudi. Check out a snippet of H.E.R. singing Best Part.
About H.E.R.
Gabriella Sarmiento Wilson known professionally as H.E.R. (pronounced "her", an acronym for Having Everything Revealed), is an American singer and songwriter. After initial music appearances and singles under her real name, Wilson re-emerged in 2016 as H.E.R., releasing her debut EP H.E.R. Volume 1 under RCA, followed by four subsequent EPs. Her first compilation album H.E.R. (2017), consisting of tracks from her first two EPs plus six additional songs, was nominated for five Grammy Awards, winning Best R&B Performanceand Best R&B Album. She received an Oscar for "Fight for You," and just released her first official album, "Back of my Mind."
Spread the word. Share this blog post: