Many dream about becoming a Disney Princess and seeing themselves represented on screen. Recently, Filipina-American artist H.E.R. made that dream come true. The Bay area native is one of the music industry's most celebrated and accomplished singer-songwriters. Now, she can add another bullet to her resume as Disney's latest Belle. She expressed her excitement about what this role means not only for her but also for the community. "It's crazy! I can't believe it, honestly. I can't believe that I've come this far and that I have the impact that I have," H.E.R. told Philstar.com in an exclusive interview about being the first Afro-Filipino Disney princess in the new live-action hybrid 30th-celebration special of the Disney classic Beauty and the Beast.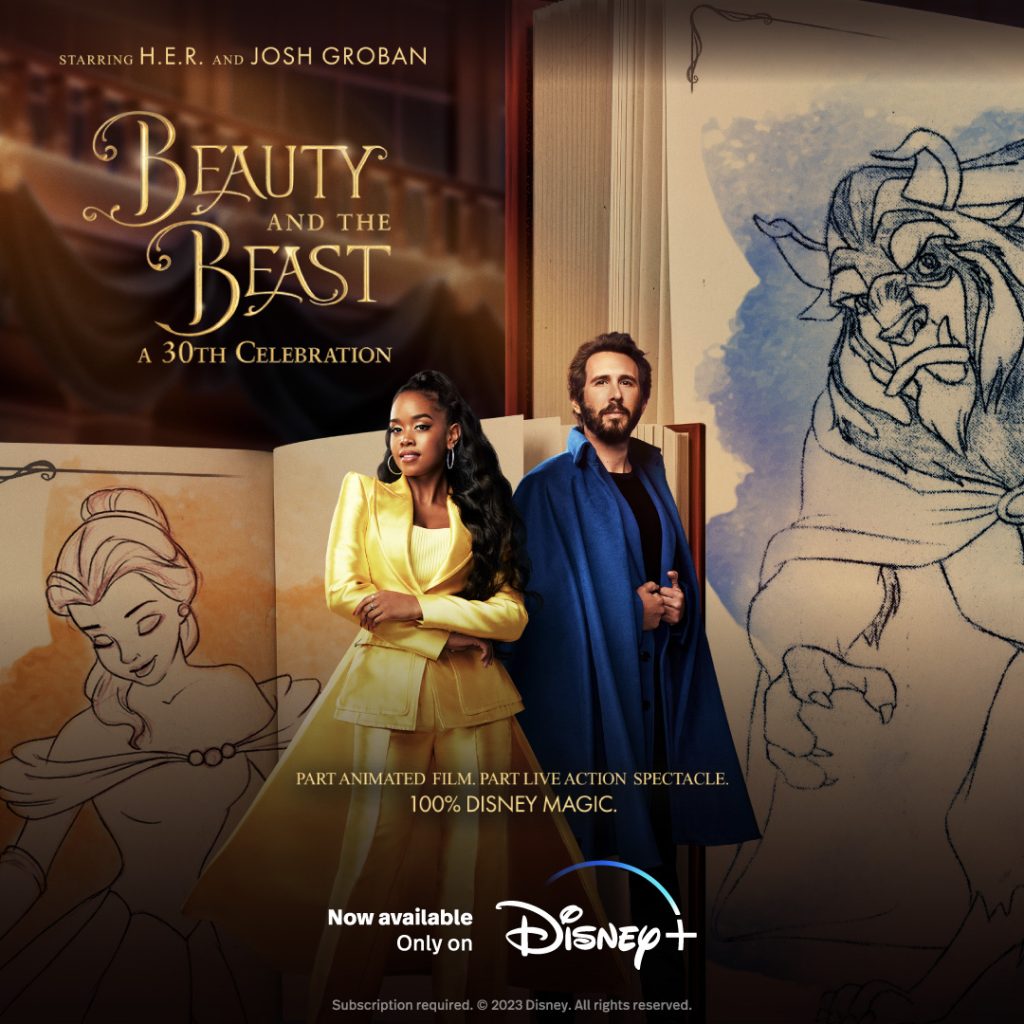 Viewers can catch subtle elements of H.E.R.'s Filipino roots during the live-action musical. The apron worn in character includes a Philippine script called "Baybayin," which spelled out "Belle" in the ancient dialect. Also, Belle's father, Maurice, was played by fellow Fil-Am actor Jon Jon Briones. Lastly, H.E.R. included the go-getter attitude exhibited by many Filipinos in her character.
The multi-hyphenate artist not only showcased her vocals during the production but also her acting and guitar talents. In a rendition of one of the most popular Disney tunes, "Beauty and the Beast," accompanied by the Beast himself, played by Josh Groban, she added her own flavor to the song by including a guitar solo. Overall, H.E.R. shares how happy she is with the outcome of the production, "I feel like I've always had that in me. I'm just really grateful, and I'm so happy on how it turned out."
H.E.R. also traveled to Manila for an ABS-CBN Global and MYX-hosted event that took place in late December at the Sheraton Manila Hotel. It was attended by partners, personalities from the music industry, and the country's leading entertainment press.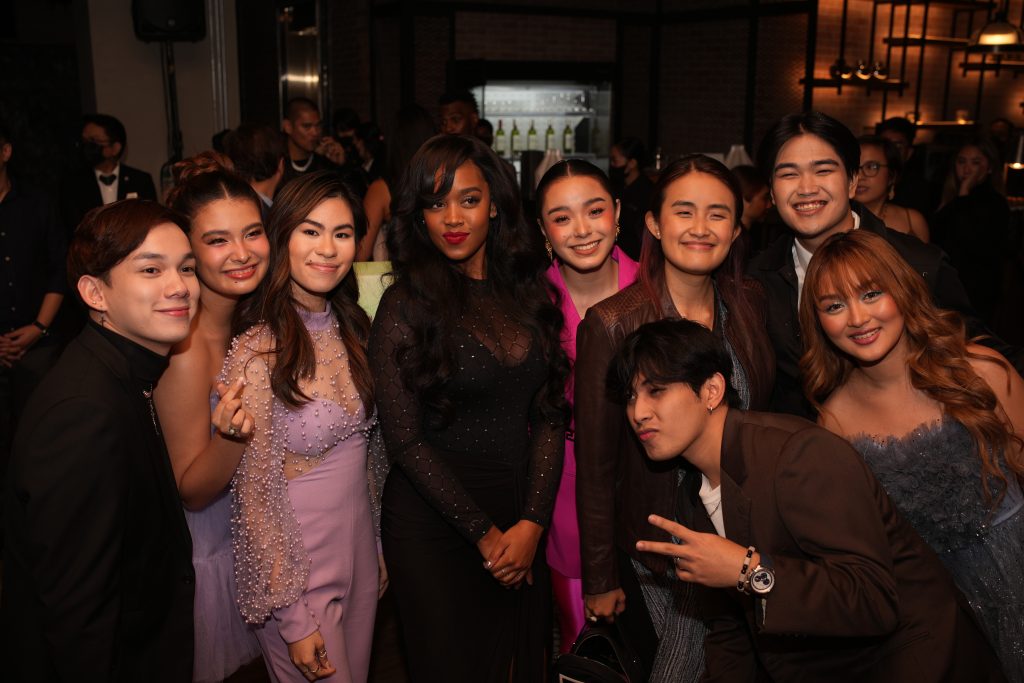 H.E.R. met with fellow artists from Star Music and local Filipino artists. This crossover between local and global artists is monumental as Filipinos continue to share their talents with the world.
With 25 GRAMMY nominations and five wins to date, H.E.R. has had an incredible journey, punctuated with inspiring projects and accolades that have ascended her to superstar status. In 2021, her powerful song "Fight For You" from the Warner Bros. Pictures film Judas and the Black Messiah won the Academy Award for Best Original Song.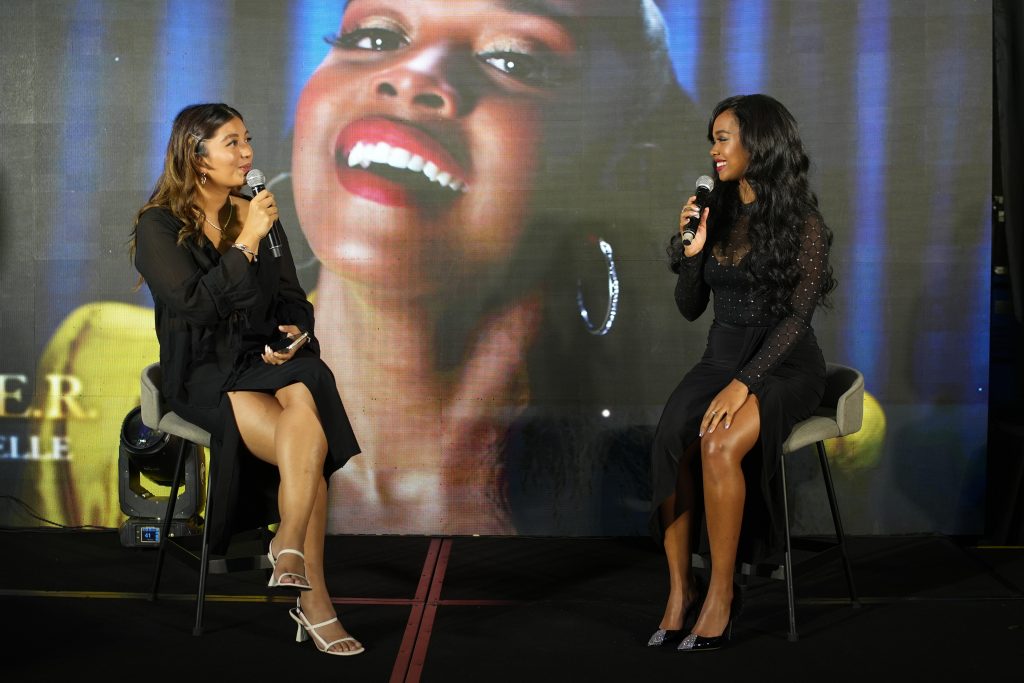 You can now catch H.E.R. as Belle in Disney's reimagined and reinvented part-live action, part-animated "Beauty and the Beast: A 30th Celebration" which is now available to stream only on Disney+.