Who's all hyped with us to catch Marvel's latest film, Shang-Chi and The Legend of the Ten Rings starring our faves Simu Liu and Awkwafina. If you've already seen it or on the way to, the official soundtrack is now available to stream and IT. IS. GOOD. Shang-Chi and The Legend of the Ten Rings: The Album was co-produced by 88Rising and Sean Miyashiro so you know we're about to hear our people represented in the soundtrack. It'll showcase artists we may already now, but it's time for the whole world to also know. This is our time to shine!
88Rising worked closely with Shang-Chi director Destin Daniel Cretton to develop the film's soundtrack. The album's lineup includes so many artists and collabs you never knew you needed. 88Rising artists like Rich Brian, NIKI, and Guapdad 4000 are all featured plus other artists like 21 Savage, Anderson .Paak, Swae Lee and Jhené Aiko, Warren Hue, Rick Ross, and the ICY girl herself Saweetie all show up and go off! We couldn't list out everyone so you're just going to trust us it's worth a listen! Don't believe us, check out the tracklist!
1. "Always Rising" – NIKI, Rich Brian, Warren Hue
2. "Diamond + and Pearls" – DPR LIVE, DPR IAN, peace.
3. "In The Dark" – Swae Lee, Jhené Aiko
4. "Lazy Susan" – 21 Savage, Rich Brian, Masiwei, Warren Hue
5. "Nomad" – Zion.T, Gen Hoshino
6. "Fire in the Sky" – Anderson .Paak
7. "Lose Control" – JJ Lin
8. "Every Summertime" – NIKI
9. "Never Gonna Come Down" – Mark Tuan, BIBI
10. "Foolish" – Rich Brian, Warren Hue, Guapdad 4000
11. "Clocked Out!" – Audrey Nuna, NIKI
12. "Act Up" – Rich Brian, Earthgang
13. "Baba Says" - Various Artists
14. "Run It" – DJ Snake, Rick Ross, Rich Brian
15. "Swan Song" – Saweetie, NIKI
16. "War With Heaven" – keshi
17. "Hot Soup" – 88rising, Simu Liu
18. "Warriors" – Warren Hue, Seori
We honestly can't decide which track is our favorite because all of them are so good!
The track "Run It" with DJ Snake, Rick Ross, and Rich Brian will be catching attention soon as it'll be the lead track used for ESPN's 2021-2022 college football coverage. Also, if you didn't know Simu Liu is a total performer and can sing too! *Queue his national anthem performance at the 2019 Clippers Chinese Heritage Night. Well now he graces us with his voice again with his track "Hot Soup."
This soundtrack breaks barriers and the stereotype of both Asians and Asian Americans. According to the NY Times, the character of Shang-Chi is the lesser known players in the comic company's roster. Shang-Chi, a.k.a. the Master of Kung Fu even stumped the Disney and Marvel Studios team who were going to bring the character to life in the MCU. This is after all, Marvel's first and only superhero film starring an Asian lead, with an Asian American director and writer, and based on a character who was actually Asian in the original comic.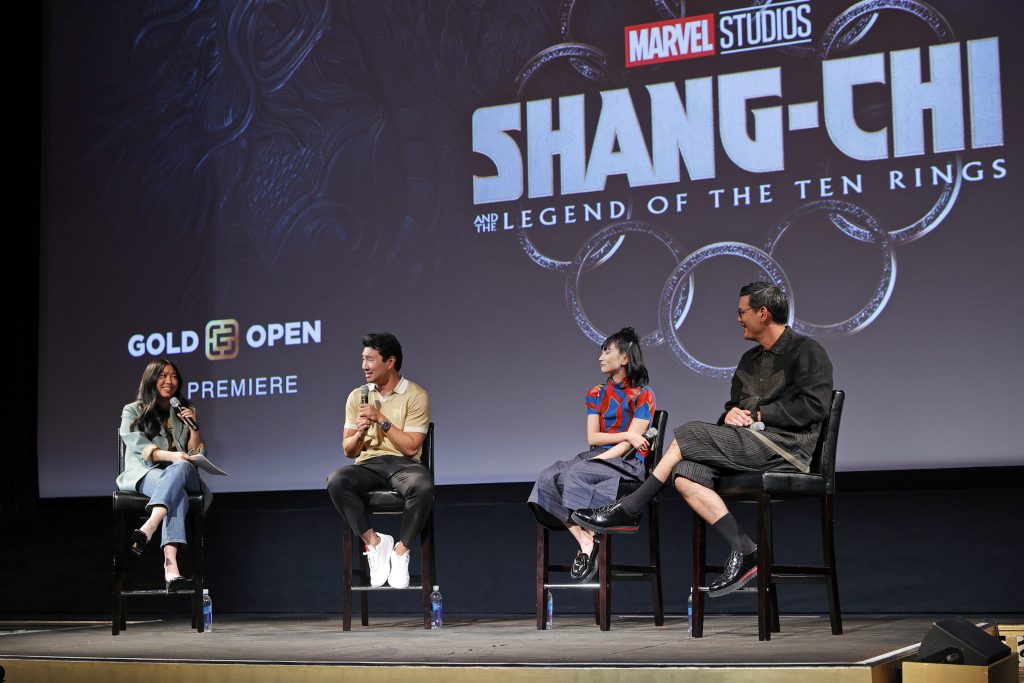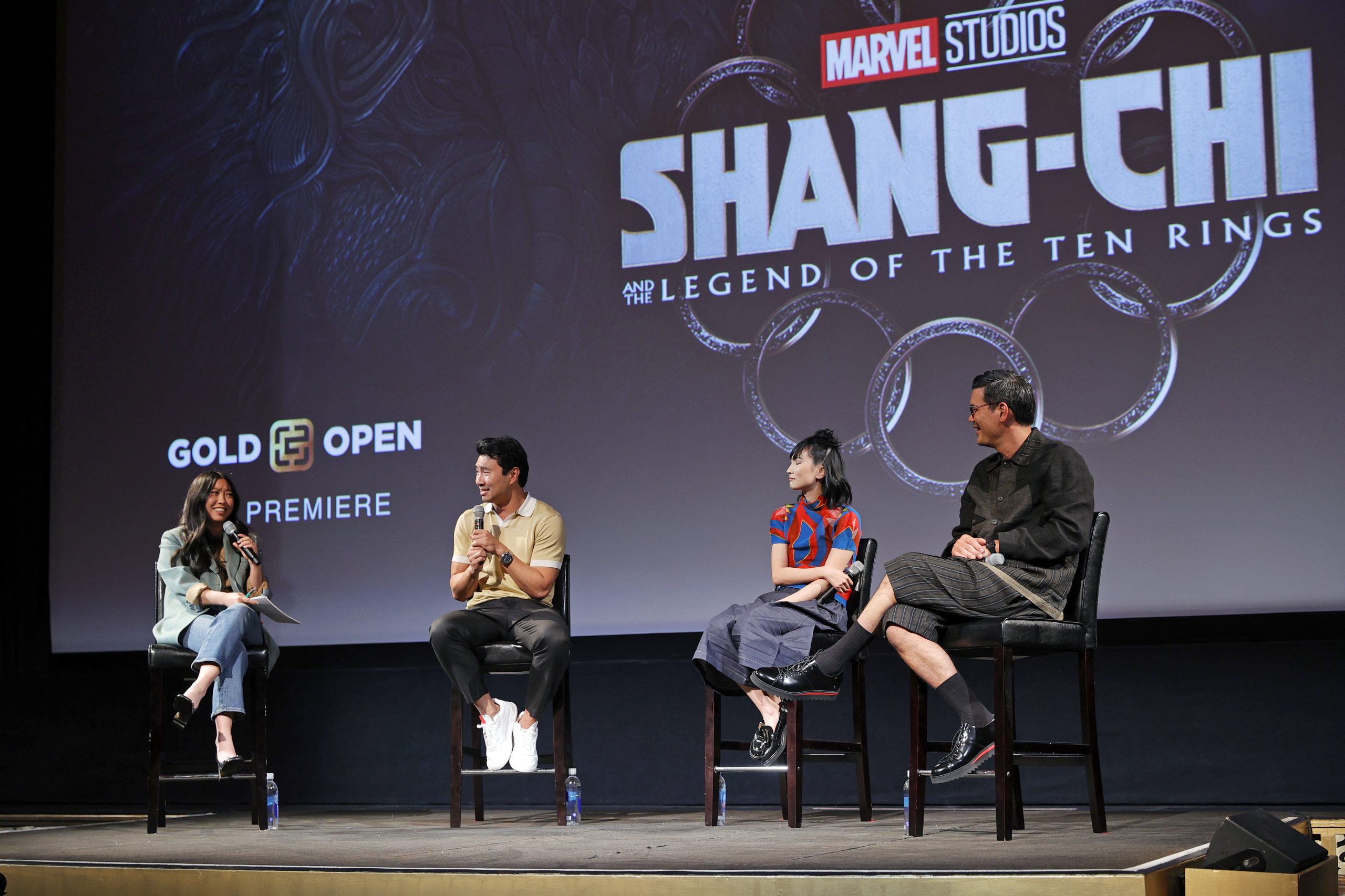 Producer Sean Miyashiro wanted to bring artists together to tell stories of "unconditional love and memories of growing up..." The songs are dedicated to parents, family, love, and youth. He says, "this album is for their sacrifice, their grit, and their endless endurance to give us the platform to be great. We wanted to make music and write songs celebrating all of that, while marrying the themes of the film of cherishing family, being fearless, and realizing your destiny."
Now this film and soundtrack have the opportunity to inspire not just this generation, but also the next group of young ones looking to see themselves represented both in film and music. It honestly is the first of its kind for our community and we celebrate this time, but continue to push forward our stories.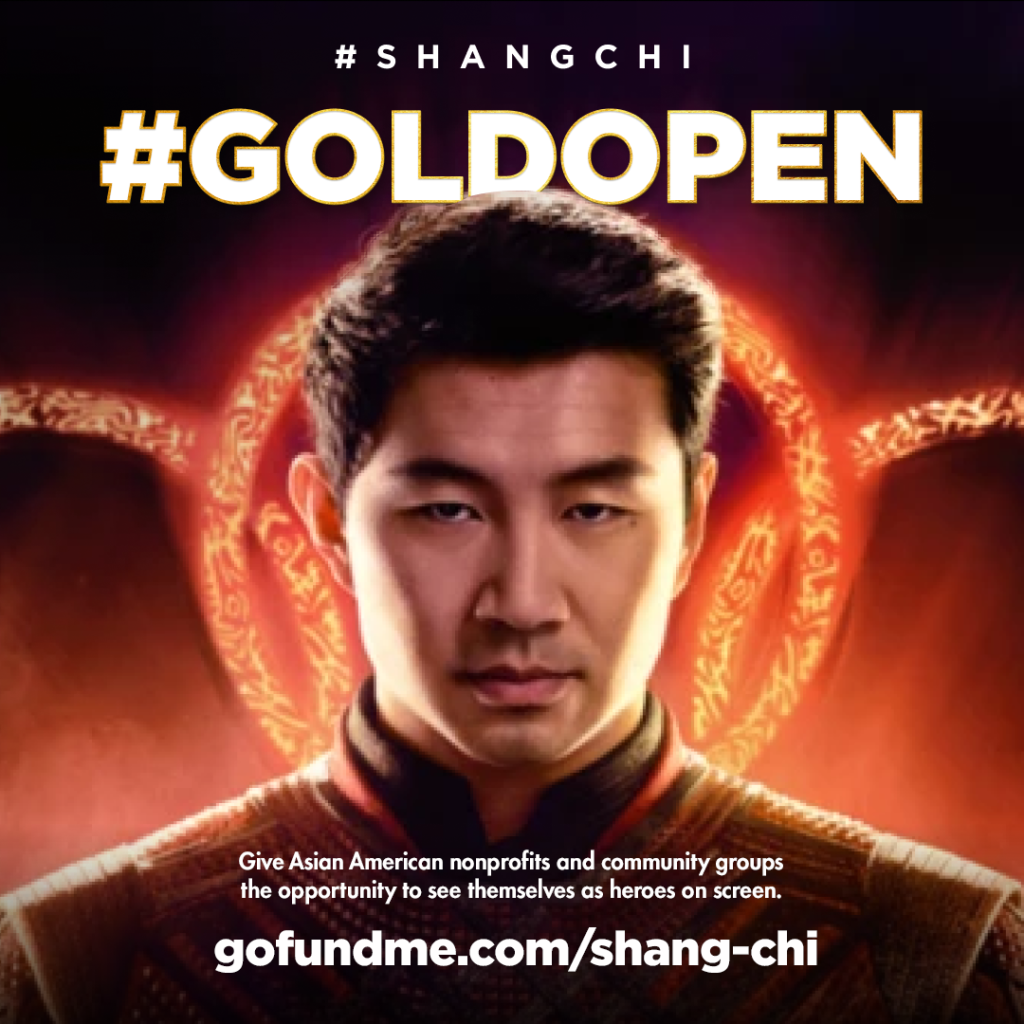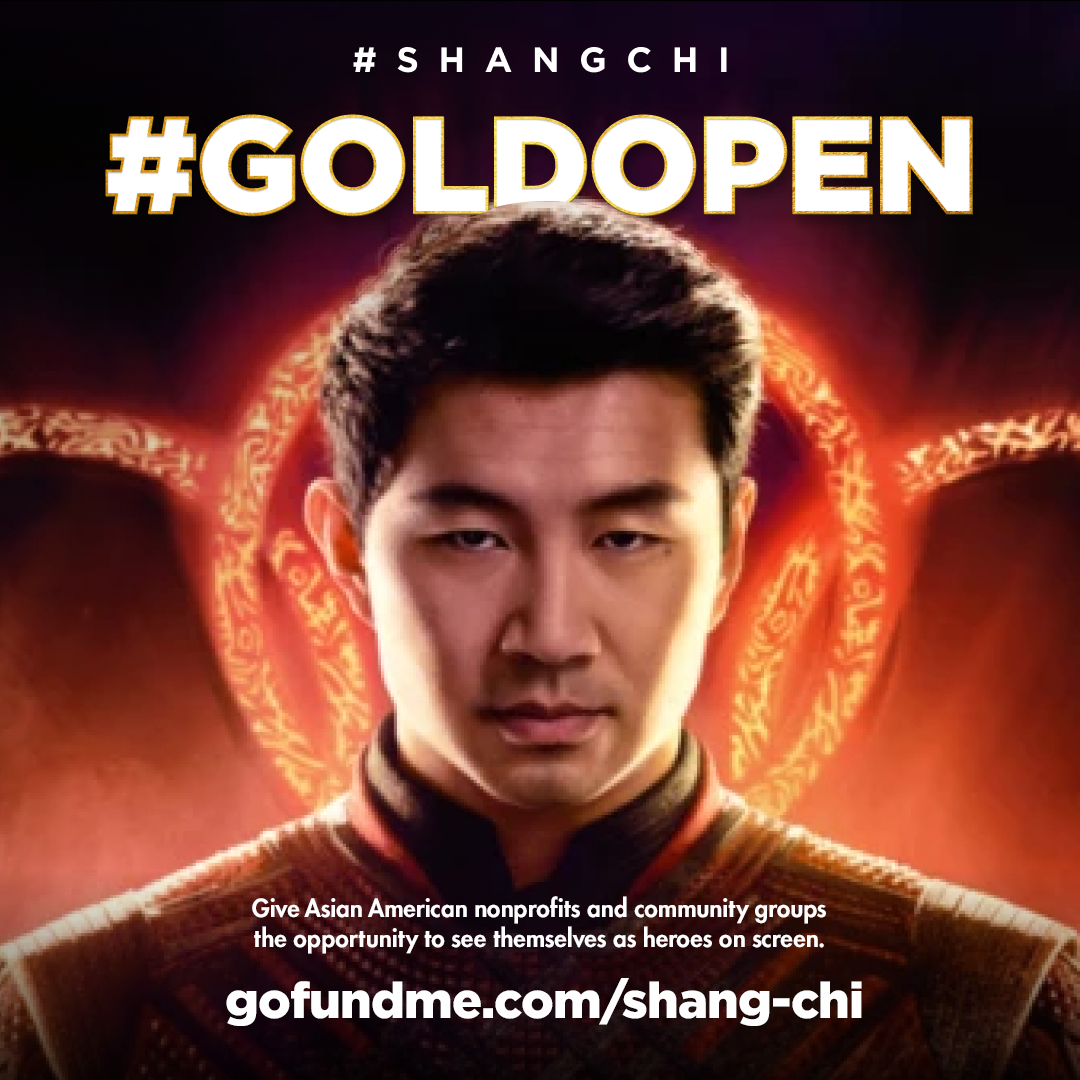 Looking to help make that push? You can help give Shang-Chi a #GoldOpen! Gold House is inviting you to help more youth experience the first titular Asian superhero, Shang-Chi, in the upcoming film Shang-Chi and the Legend of the Ten Rings. Donate to the fundraiser to cover the cost of tickets for youth programs across the country, or join the Shang-Chi challenge and start your own GoFundMe for a program in your area.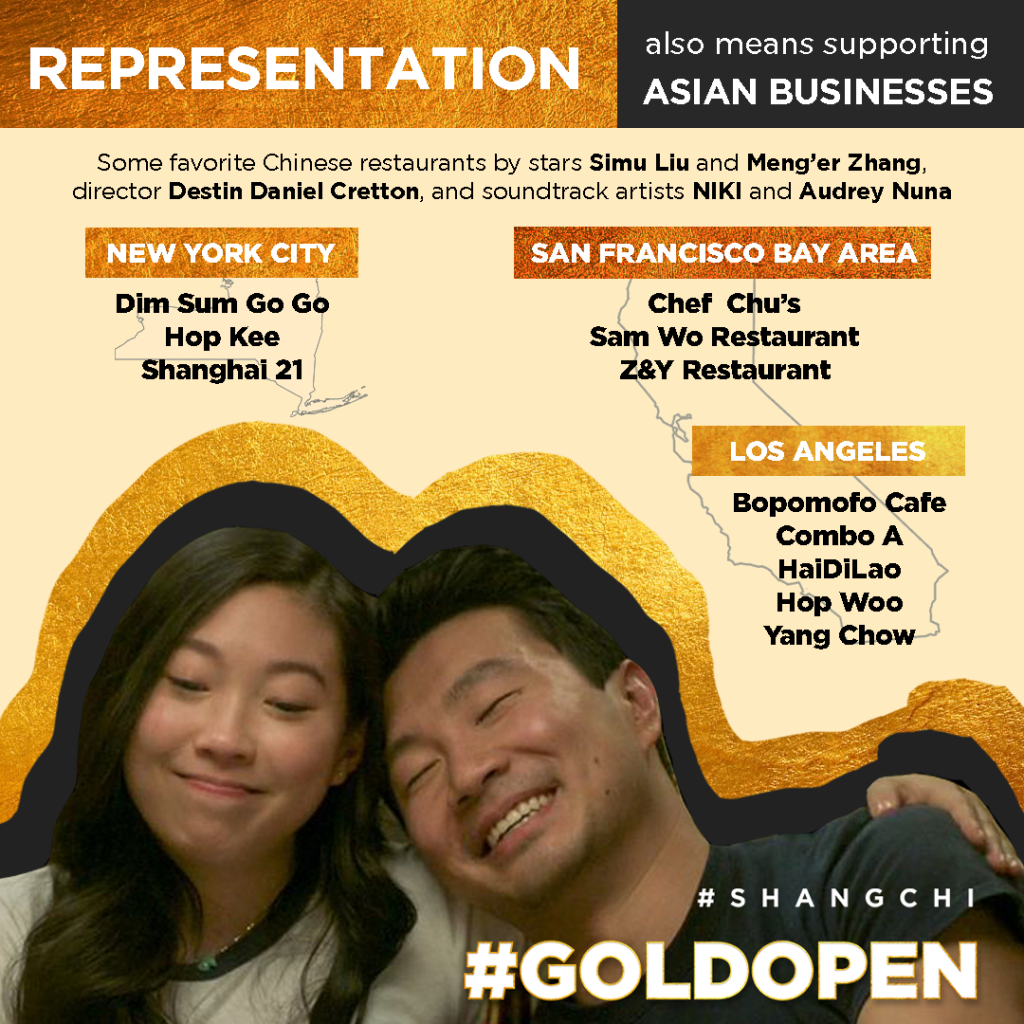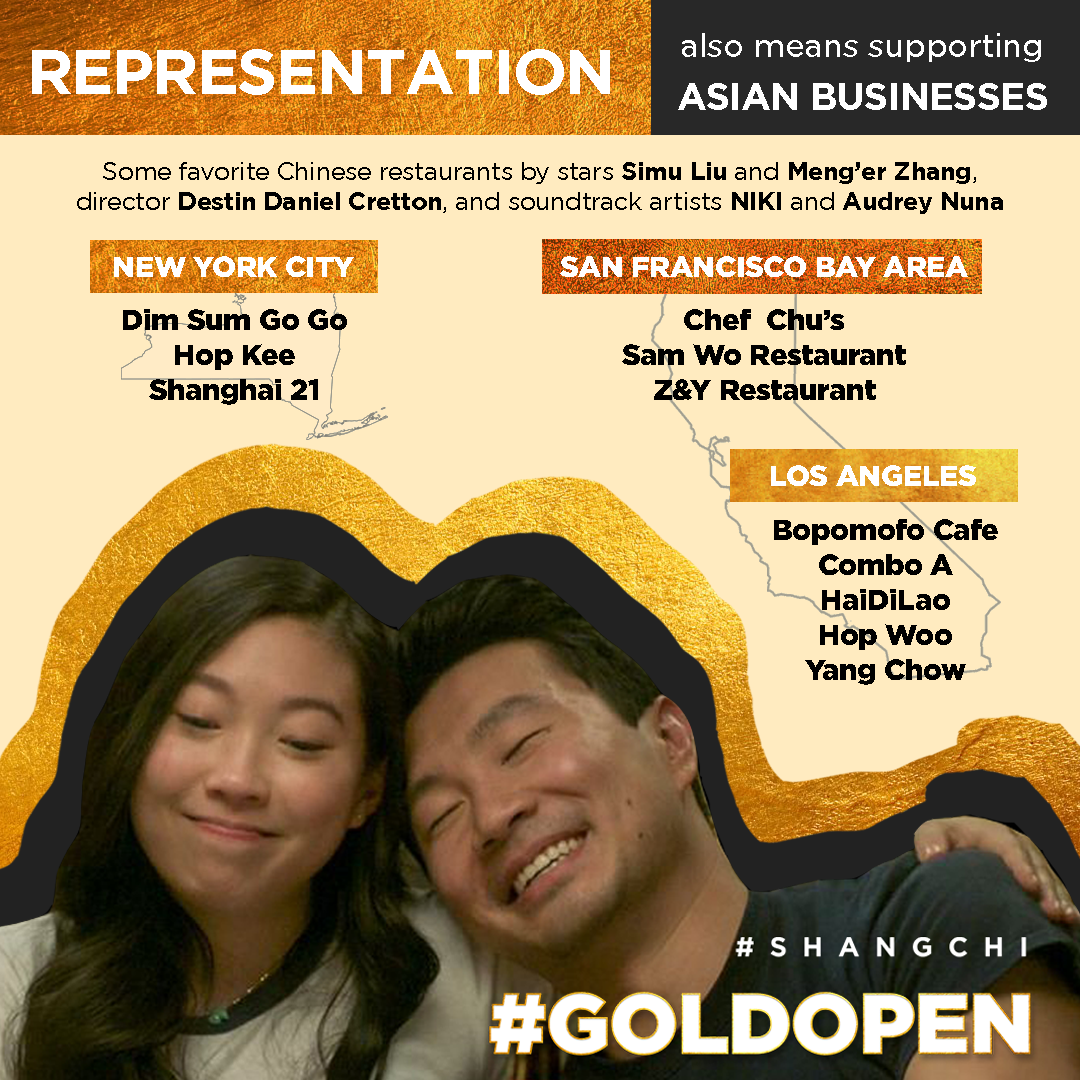 Every child deserves to feel seen. Help more youth see themselves represented on screen as strong, worthy, and as the superheroes that they are! Proper representation of different cultures is critically important for all children so that they understand that people of all colors and backgrounds are to be embraced and valued. 
We want to see everyone pull up this weekend and wherever you catch Shang-Chi: The Legend of the Ten Rings in theaters! Send us your pics @myxnews on Twitter
Cover Photo Credit: Official Shang-Chi Facebook