Alamat just lit up "iWant ASAP" with not one but two performances! The group made their way to the Kwadro Studio in Quezon City to film their production numbers and give their fans the visual they long for. One thing that we know is that we can always count on Alamat to provide us with the right aesthetics. They even rocked some of their fits from the "Kasmala" music video during their performance. Check out the live performances that include their debut single "Kbye" and "Kasmala" below.
As always make sure to follow Alamat to keep up to date with them and see what they're up to next.
Follow Alamat:
By the way, don't forget we have a new P-Pop News section coming, and we need your help! Submit any P-Pop News story ideas to us by filling out our new form you can find here.
Cover Photo Courtesy of Alamat Instagram
The Manny Pacquiao Executive Produced film Zeus has inked a worldwide distribution partnership with ABS-CBN. The movie is written, directed and stars Chris Sorriano who plays Zeus a young boxer who goes viral helping protect an old Asian man getting attacked at park.
Sorriano mentions in an interview with CBS Los Angeles that he felt the need to create and realease this movie right at this moment because of the ongoing racial hate crimes that we see on the news daily.
You can watch the film on iWantTFC, TFC, and KTX.PH starting 8/19.
About The Film:
When an old Asian man is attacked and sprayed with hand sanitizer, a young boxer knocks out the aggressor. This turns him into a viral star which gets the attention of the Middleweight champion who decides to challenge the young boxer in the ring to an unorthodox boxing match in a COVID-19 pandemic. 
Follow them on:
Instagram: @zeusthefilm
Facebook: Zeus The Film
Twitter: @zeusthefilm
Official Website: www.zeusthemovie.com
Cover Photo Courtesy of: Zeus Film
#SARINOTSARI Round 3 11/22 unified Filipino DJs for the third time from all over the world to raise disaster relief funds for the the typhoons that have devastated the Philippines & effected millions of families. Starting on 11/8, the SARI NOT SARI Co-Founders, myx host @nicoakablitz (The Lunch Table), @cassandreaho, @iamdjkza & @itsdatguyry raised a total of over P592,134.71 ($12,250 USD) for the first three events on Tiltify with DJs from the US, Canada & Europe & hope to raise P1M soon.
The event ended with emotional toasts by Co-Founder Nico Blitz and DJ Kriscut from Las Vegas as they all thanked everyone for participating although times are rough for everyone around the globe. Kriscut mentioned that whatever you are going thru, there is always someone who is more in need and it's a beautiful thing to come together for such a great cause:
Tiltify is the the leading platform creators trust for all of their charity fundraising needs & a top full service fundraising platform made for the socially conscious generation, an exclusive partner for Tik Tok but also used by top platforms like Twitch & YouTube. Charities like Feeding America, Make A Wish & the St. Jude Children's Research Hospital are some of the global charities using the innovative platform where users can create their own personal fundraising campaigns for the charities of their choice. Click here to donate or to start your own campaign to the ABS-CBN Foundation on Tiltify.
Owned by Amazon, Twitch is the top US based video live streaming service used by 140M+ monthly and 15M+ daily active users, mostly known for video gaming until the quarantine saw more music artists & DJs utilizing the platform. Filipino artists & DJs are amongst Twitch's most active users like producer Illmind, DJ Franzen, DJ Bella Fiasco, SOSUPERSAM, DJ E-Rock & the Snapback LIVE DJs gaining thousands of loyal followers & paying subscribers.
Watch a highlight below of the 16 DJs myxing from across the world from Week 2 on 11/15:
myx is honored to partner with an additional 16 Filipino DJs for the last Sunday 11/29 for the series of fundraisers for the ABS-CBN Foundation on Tiltify. Tune in again for another 16 hours each week of amazing DJs like DJ Neil Armstrong, Shortkut & DJ Franzen for good music and a great cause. The @Twitch raid will take place on all of the participating DJs channels but also co-hosted on twitch.tv/myxglobal.
Watch below why Nico Blitz, DJ KZA & the SARI NOT SARI Co=Founders decided to put the series of events together:
Yellow Rose, is the first Filipino-led film to be acquired by a major Hollywood studio, @SonyPictures. The movie won the 2017 ABS-CBN seed Cinematografo grant to produce the film that represents the real experiences of Filipino-Americans & all immigrants seeking a better life in America, and the challenges they face. The multi-festival award winning film is in theaters and drive-in theaters only starting 10/9. Various entertainment writers from Variety, NY Times, LA Times and the Chicago Tribune have released their reviews in favor for the film and it's accompanying soundtrack that is now available on all streaming platforms.
Variety Magazine's Peter Debruge writes, "Director Diane Paragas' fictive feature debut joins 'Driveways' and 'Minari' in sensitively illuminating the Asian American immigrant experience.
Like Andrew Ahn's "Driveways" earlier this year, "Yellow Rose" is ultimately a film about kindness. The world can be cruel, but the film's characters tend not to be. Group those movies with Sundance prize winner "Minari," and audiences have three terrific indies about growing up Asian in America — although this is the only one that sets the experience to music. "I never fit in, never could win / Though I tried and tried, this feeling don't end / I feel out of place, sung out of tune / Like a velvet chair in a dusty saloon," Rose shares through the lyrics of "Square Peg," the beautiful country ballad that best sums up her feelings. It's a keeper, and so is the film"
Kristen Yoonsoo Kim of the NY Times states that "The writer-director Diane Paragas spins a story that is both politically timely and personal. (Like Rose, she is a Texas-raised Filipino-American.) "Yellow Rose" is often affecting as its gifted heroine dreams while drifting between parental figures, including her aunt (Lea Salonga)."
She adds, "Above all, the music has the greatest staying power — it is the film's saving grace, just like it is Rose's during her darkest days."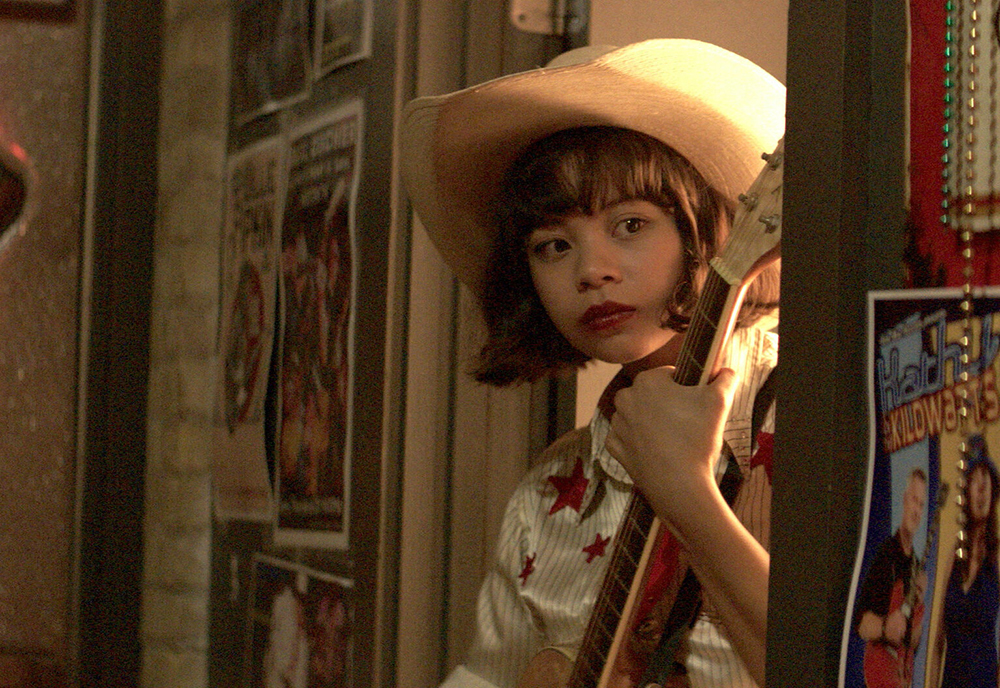 Chicago Tribune movie critic, Katie Walsh states that "Just who is country music for? Anyone for whom it strikes a chord. In last year's rousing "Wild Rose," star Jessie Buckley and director Tom Harper made the argument that a Scottish lass with a rap sheet is as outlaw country as they come. In Diane Paragas' debut feature, "Yellow Rose," the filmmaker asserts that the heartfelt tales of love and loss found in country music are best expressed by a young, undocumented Filipina in Texas, Rose (Eva Noblezada).
The 24-year-old Noblezada, nominated for a Tony Award at 21 for her performance as Kim in the revival of "Miss Saigon," makes her film debut as budding country star Rose. Ironically, Noblezada isn't even the only Kim from "Miss Saigon" in the film, as Tony winner Lea Salonga (also the singing voice of Disney's Jasmine and Mulan) has a supporting role as her aunt Gail (completing the "Miss Saigon" hat trick: Noblezada's aunt Annette Calud also played the role on Broadway). Suffice to say, with Noblezada's pipes, Rose can sing, and how. Her gift is simply innate, her love of music planted by her parents, the seed of her talent cultivated in Texas soil."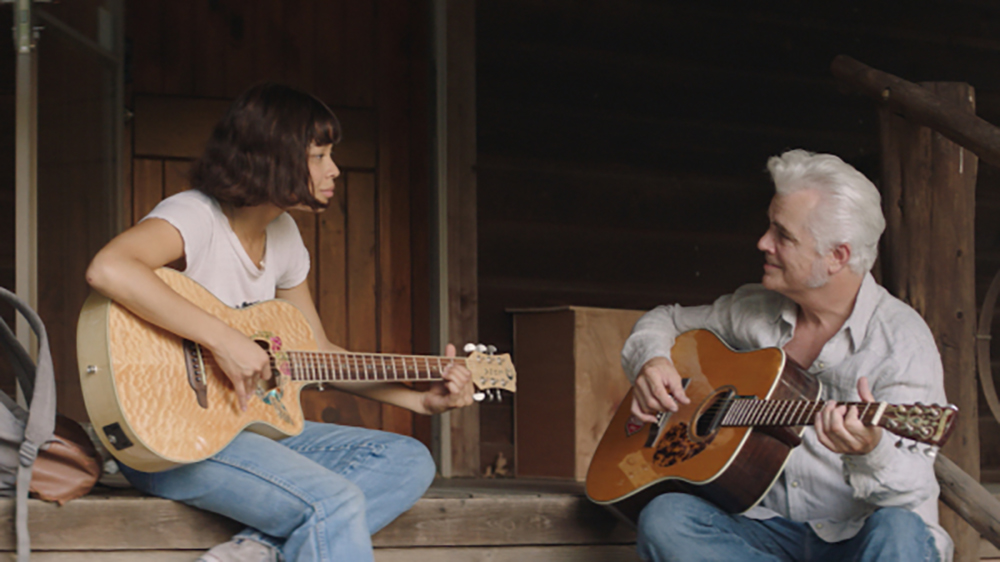 The LA Times says "The film — and Noblezada — hit a stride and find a sense of flow, making for an affecting portrayal of a young woman finding her footing against all odds, and claiming her home in a nation that makes it unduly challenging. "Yellow Rose" is infused with a deep love and appreciation for the music culture and history of Austin, a place where Rose just makes sense as a singer, songwriter and storyteller expressing her true experiences from the heart. That her story is one of struggling to fit in, of losing her mother to an overreaching and inhumane government not only ties her to the greatest country artists of the past, it makes her tale achingly, and appropriately, contemporary."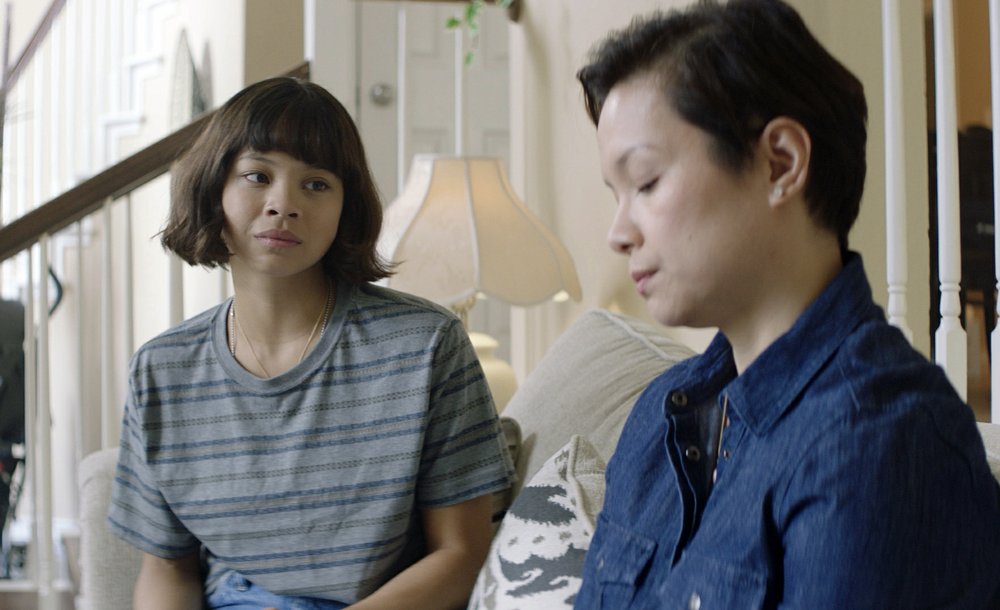 The film is only in theaters now and is supported by Gold House, the largest collective of pioneering Asians across the cultural industries. The nonprofit's mission is to build meaningful relationships that enable Asians to have more authentic, more successful, and healthier lives. By example, we provide solutions that can benefit all of society. They've supported films like "Crazy Rich Asians" with their #GOLDOPEN status that they have announced in support of Yellow Rose.
The group writes on Instagram, "As we enter Filipino American History Month there are few films more timely than Yellow Rose. Written and directed by Diane Paragas, Yellow Rose is the story of a Filipina teen from a small Texas town who fights to pursue her dreams as a country music performer while having to decide between staying with her family or leaving the only home she has known. Yellow Rose provides an important glimpse into the lives of the undocumented community and the realities many families face here in the United States.
Filipinos are the first known Asians in North America, the second largest Asian ethnicity in the United States, and continue to be integral parts of American society--from essential frontline workers to filmmakers. #GoldOpen Premiere Pass celebrates the community with a live watch party and Q&A; special offers from Filipino-led small businesses; educational resources including the Filipino American Historical Society; and spotlighting Filipino storytellers with Cinema Sala.
@goldhouseco, @capeusa, @liveamaria, @msleasalonga, @realoprincesspunzalan, and writer/director @paragasdiane for an exclusive live Q&A on Friday, October 9th at 7PM PT/10PM ET on the Gold House Facebook page.
Check fandango.com for theater and times of Yellow Rose screenings in your local area. People that are not visiting theaters currently due to COVID-19 have supported the film by purchasing tickets for friends & family or even if they do not plan to attend the show.