Anthony Francisco, former Senior Visual Development Artist at Marvel, has just joined Dolphin Entertainment. Anthony, who you might have remembered from our MYX Original series "Making it in America," was with Marvel for nearly nine years. His work includes characters like Baby Groot, Loki, and the Dora Milaje from The Black Panther. Anthony will now be transitioning into Dolphin Entertainment as their Creative Director.
At Dolphin, Anthony will be executing and spearheading the development of various NFT (non-fungible token) series involving original and existing IP (Intelectual Property) with Dolphin's NFT studio. Although Anthony has moved on from Marvel, you will still be able to see some of his latest work on screen in Eternals, Black Panther 2, Ant-Man and the Wasp: Quantumania, Thor: Love and Thunder, and Captain Marvel 2.
Cover Photo Shot By: Sthanlee Mirador
Hollywood premieres are back with some adjustments to keep everyone safe, of course. From onsite covid testing to limited media space on the carpets, the new normal has set in, and Hollywood Blvd. is back in business, and this week it was the World Premiere of Marvel's Shang-Chi!
ABS-CBN's Hollywood Correspondent and newly appointed member of the Hollywood Critics Association Yong Chavez was 1 of 18 media Journalists and Outlets that made the cut to witness the Asian excellence in Hollywood that evening.
Our favorite Hollywood Photographer, Sthanlee B. Mirador, was also in attendance and captured Social Media Personality and Singer Bella Poarch's first red carpet premiere. Bella stunned in an all-black look from head to toe, looking like she just stepped out of her "Build a B***h" music video. It might have been her first big premiere, but she was absolutely ready for her close-up.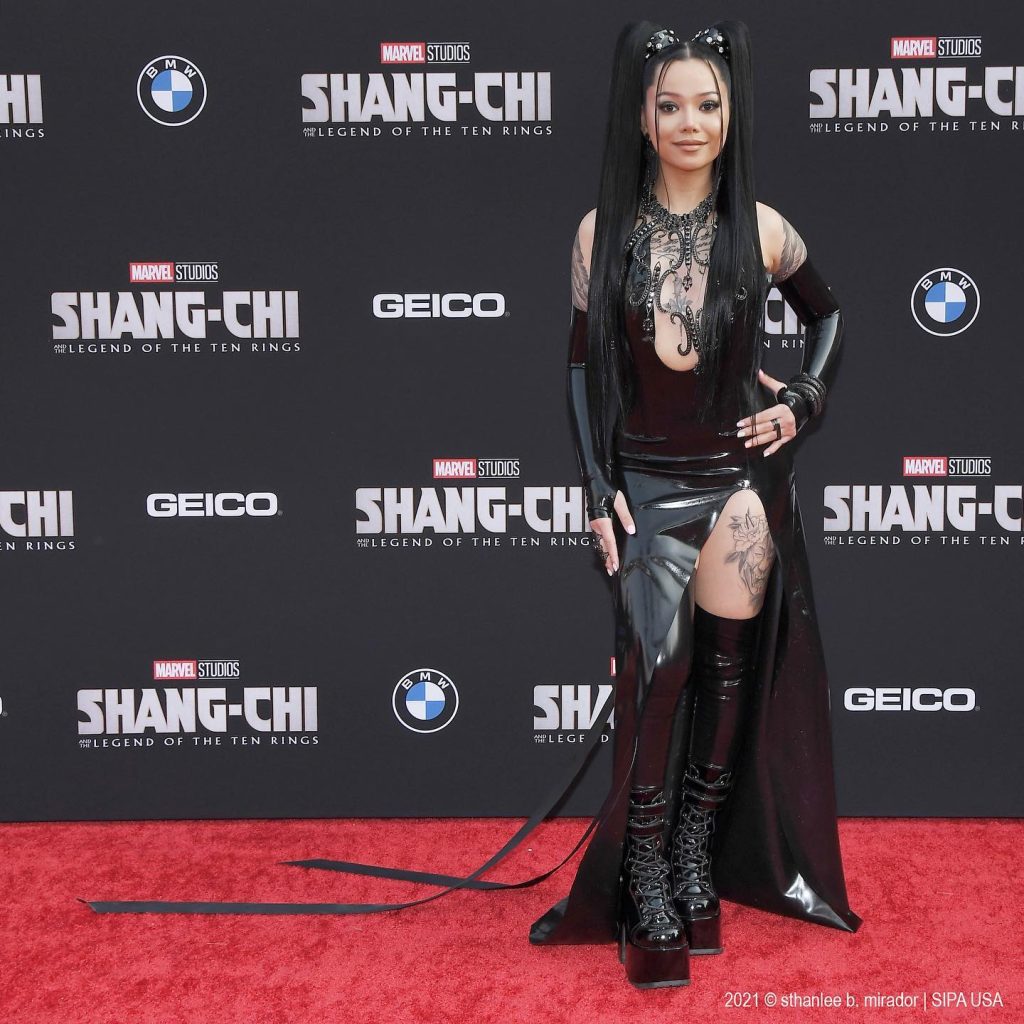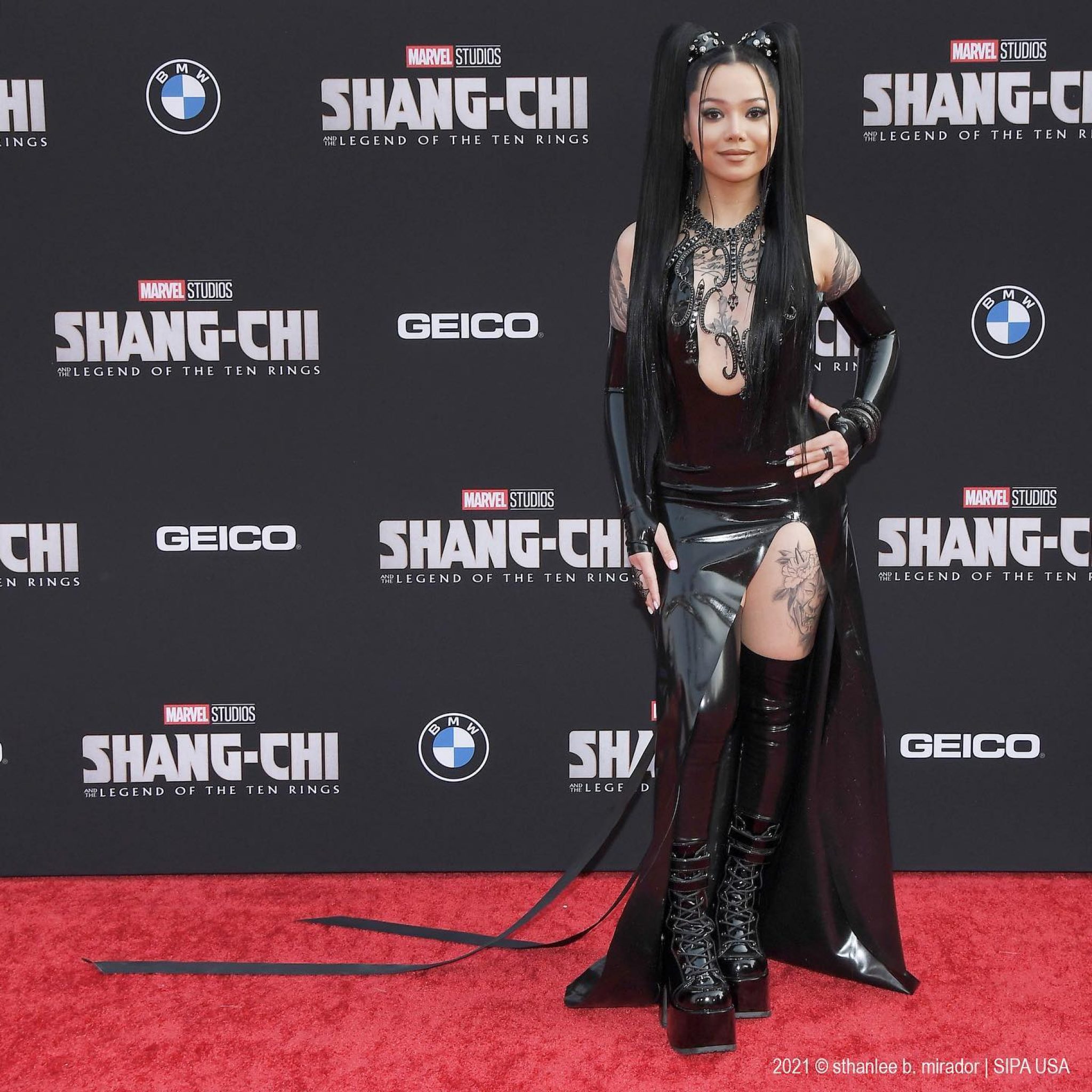 Also in attendance was newly engaged Singer/Songwriter AJ Rafael and Executive Producer of Disney's Launchpad Short Film series and retired Disneyland Princess Alyssa Navarro. As well as our guy Guapdad 4000 dripping in some Alexander McQueen.
With Shang-Chi being Marvel's first Asain superhero movie and helping break barriers in Hollywood for actors of Asian descent to lead blockbuster movie roles, Gold House Co. has once again stepped up to help advocate for this history-breaking event.
Gold House continues to lead their "Gold Open" movement, pushing for films such as Shang-Chi to be seen, ensuring that these opening weekends are a success. To date, the Gold Open community has supported over 25 Asian-led films and engaged hundreds of thousands of people in showing the world that we are here to be seen and valued.
Speaking of representation, we can't forget about the superheroes behind the scenes. Check out the latest installment of our MYX Original Series "Making it in America," featuring Marvel's Senior Visual Development Artist, Anthony Francisco!
Cover Photo Credit: Sthanlee B. Mirador
Producer Kevin Feige, stars Simu Liu and Awkwafina, and director Destin Daniel Cretton explore Shang-Chi's backstory and his connection to the Ten Rings in "Destiny" – a new, exciting, action-packed featurette for Marvel Studios' "Shang-Chi and The Legend of The Ten Rings." 
Shang-Chi's journey is told with stunning visuals, the MCU's signature spectacle and displays of mind-blowing action, along with the talents of a diverse, stellar cast and a relatable story. Behind part of the visual development for the film is Marvel's Senior Visual Development Artist and the "Visual Father of Baby Groot" Anthony Francisco.
If you are a fan of the MCU, Anthony has had a part in some of the visual development in many of your favorite films and tv shows including Black Panther, Loki, Avengers Infinity War and End Game, WandaVision, and now "Shang-Chi and The Legend of The Ten Rings" which opens in U.S. theaters on September 3rd.
You can also get to know Anthony and his work in his episode of our new MYX Original series "Making it in America" airing 8/23 on MYX or learn "How to Draw from Your Imagination" with his new courses on Nas Academy.