Bay Area artist, Ashley Mehta is currently on the road with Thuy for the "Girls Like Me Don't Cry" Tour but she's also busy promoting her new single, "I Wish I Didn't Love You." The banger also landed her on Spotify's Pop Fresh Finds Chart. We can't wait to see what else she has up her sleeves, but we'll take what we can get right now.
Check it out on all streaming platforms!
Cover Photo Credit: Ashley Mehta Instagram
The rising Fil-Am artist, Ashley Mehta is going on her first West Coast tour with fellow Bay Area native, Thuy. The ladies are taking their music on the road this winter for the Girls Like Me Don't Cry Tour. Ashley will be joining the 10-date tour performing her hit tracks.
This marks the R&B-Pop artist's first tour and we're sure it'll be the start of many. She's been teasing on social media that something's been cooking in the studio and this might have been her big surprise! The tour is selling out so don't miss your chance.
Ashley is stoked to experience the road and perform, "i can't believe this is going to be my first tour & i am so grateful to be surrounded by such beautiful energy!!!"
Cover Photo Credit: Ashley Mehta Instagram
The young Fil-Am artist, Ashley Mehta only releases bangers. If you follow her on social media, you've noticed then she's been putting in the work at the studio and now we know what she's been up to. "Weekend" is her latest track that is sure to bring you the good vibes to your weekend.
Vibe along with the catchy chorus and melody that will hook you at the very beginning. To match the sound is the sleek and cool cover art. Listen to "Weekend" available now on streaming platforms.
To celebrate the release of her new single, Ashley also celebrated 50k followers on Instagram! She thanks everyone for their support and that the journey is only getting started.
The Fil-Am R&B artist, Ashley Mehta is back at it again with new music and this time she ventures out with a new sound. The track, "Facetime Freestyle" has finally released and brings out a new side of the artist. Compared to her uptempo bangers like "When I Ride" and "Feels Like That," this song slows it down and gives us a pop ballad. Stream it now on all platforms!
Although she expands her artistry, listeners still can hear Ashley's unique sound in "Facetime Freestyle." The catchy track has a chorus that will having you humming and singing along even when you first listen to the record. It has also been part of Ashley's recent set list as she performs around the country bringing her music to venues and live audiences.
Expect to hear more from Ashley as she's been sharing snippets on social media of her in the studio recording more music!
Cover Photo Credit: Ashley Mehta Instagram
Before Asian Pacific American Heritage Month comes to a close, there are artists you should know about to keep the pride going. These artists have been on our playlist and we're here to share them with you. Check out the list below of rising APA artists to watch!
THUY: the Vietnamese singer-songwriter from the Bay Area is following her dreams as a soulful R&B artist inspired by the 90's era. After getting a glimpse of the music industry, she traded her pursuit in medicine and looked towards becoming a musician to inspire others.
ELLA JAY BASCO: the Filipino-Korean singer and actor who you may have seen in Birds of Prey is gearing up to release her upcoming album starting with the single, "Eye to Eye" and her latest release "Bubble Tea." She is also the niece of actors Dion and Dante Basco.
ASHLEY MEHTA: the Filipino-Indian R&B artist is starting to take the music scene by storm. She melds pop, R&B, hip hop and electronic music creating an ebullient, yet unique sound. Also from the Bay Area, Ashley takes pride in melding her music and cultures together.
KIYOMI: the Filipino-Japanese Bay Area born artist is a breath of fresh air with her music. The young artist has managed to rack up nearly 1 million plays across all digital streaming platforms with her sound filled with R&B, pop, and a sprinkle of your favorite genre.
BOHAN PHOENIX: born in China and immigrated to America at 11-years old, he was unable to speak English. When he found hip-hop, Bohan Phoenix was able to learn the language quickly by rapping along. Today, he meshes his cultures in his music by including both Mandarin and English lyrics to reflect his dual identity.
MIYACHI: New York based, Japanese-American rapper blends hip-hop sensibilities with East and West collaborating with Jay Park, Yameen, and more. His music takes aim at Asian-American stereotypes and flow it effortlessly over boom-bap and trap-laden instrumentals.
AUDREY NUNA: the New Jersey singer and rapper is best for her singles, "damn Right" and "Comic Sans" featuring Jack Harlow. Taking a break from NYU's Clive Davis Music Institute to focus on music, her sound can be described as a combination of the pop, R&B, rap, and trap genres.
LIKKLE JORDE: reggae artist from O'ahu Hawai'i is setting the tone for island music with his authentic sound. His love for reggae music started at an early age and since then crafted his own sound. He was recently nominated for an Island Music Award.
SATICA: the Cambodian-American singer and songwriter performs sleek pop music infused with electronic textures and R&B/soul. Her sound is influenced by Bon Iver, Lykke Li, Frank Ocean, and Panic! At the Disco. She's collaborated with Manilla Killa, AOBeats, BLKNZ, and Kiana V.
KELANDY: singer-songwriter from Honolulu, Hawai'i creates music inspired by a mix of Soul, Reggae, Pop, and Rock. His dynamic sound is matched with catchy lyrics, smooth voice, and island sounds.
ELI-MAC: Born in Makati, Philippines, Eli-Mac (Camile Velasco) and her family later moved to Haiku, Maui, Hawaii. An American Idol alum, she's since then taking her music career as a solo artist.
ANA VEE: This female artist is bringing an emerging style of island music. Her hit song "HAWAII" has topped charts and became the #1 shazamed song in Honolulu. Her music reflects the idea of self-empowerment as a young women living life on her own terms.
Fil-Am artist Ashley Mehta literally caught a ride on the Wish U.S.A. Bus for her wishclusive performance of her track, "When I Ride." This marks her debut on the bus and she nailed it. The track released late last year and is a tune sure to get you in a good mood. Its R&B sound will have you groove along and give you major throwback feels.
The music video sets the visual tone of the track that matches the energy of the record. Expect to hear more music from Ashley as she's been sharing on social media her studio sessions with other artists and producers like Myles Parish, but also see her out on the road performing live.
Cover Photo Credit: Wish U.S.A. Instagram
Fil-Am artist Ashley Mehta and Bay Area native has another new track out called, "Secret Place." The chill house vibes is so easy to listen to and Ashley's personal vibe matches so well. The track is in collaboration with BLEAM and Luch. Listen now on Spotify!
The Tiktok sensation and queen of mashups has been busy recording music and working in the studio. We last heard from her when the track, "When I Ride" came out late last year. The upbeat, dance track looked at how pursuing romantic relationships isn't always easy. It showcased Ashley's sound and her experimenting with RnB, pop, and hip-hop. With a catchy baseline, Ashley was able to add these elements throughout while showcasing more of her vocal range.
Ashley Mehta continues to show how seamlessly she is able to cross over different musical genres. From pop music to EDM and RnB, Ashley showcases her love for music with her own special twist. Born and raised in the Bay Area, Ashley started off her career by performing at small venues and uploading covers with just her acoustic guitar. Combining her inspiration of different music genres with her Filipino and Indian cultural roots and her personality, her music today resonates with many of her fans.
Cover Photo Credit: Ashley Mehta Instagram
Recently we introduced Bay Area native, Ashley Mehta to your playlist. She had just released her latest track, FEELS LIKE THAT which is a banger! Now, she just released the music video for it. Let's get to know her and the artist behind the music a little better.
Tell us a little about yourself, where are you from and how did you get started in music?
My name is Ashley Mehta and I am an Artist from the Bay Area. I have held a passion for music for as long as I can remember. Growing up I've been in choir, performing covers at shows, Youtube videos. When I entered high school I started using songwriting as an outlet, it became my greatest form of expression. Continuing on to college, I started collaborating with producers, songwriters and artists — this allowed me to grow in my skill as an artist and ultimately find my sound. 
Does being from the Bay Area influence your style?
Being from the Bay Area has definitely played a role in influencing my style. My goal was to also represent culture through my music. I implement an authentic sound that varies in versatility from 808's to a Pop/R&B melody. The Bay Area "goes crazy" especially when it comes to music.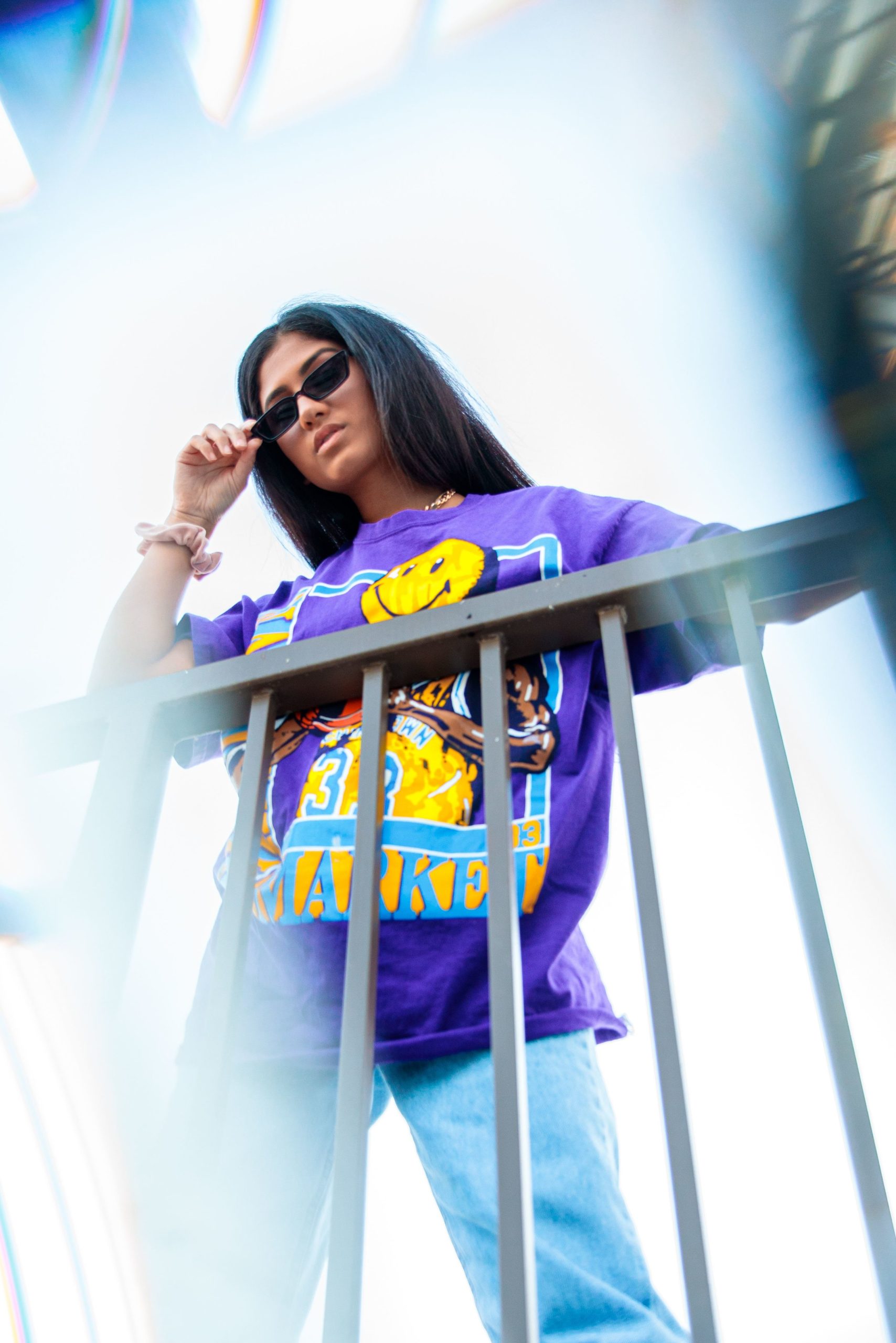 What's your creative process like, do you write lyrics first or come up with a melody?
I typically start with freestyling both a melody and lyrics; I typically solidify the melody before diving fully into the lyrical direction. I find the melody to be one of the most contagious parts of a song. 
How did FEELS LIKE THAT come together?
FEELS LIKE THAT was a very fun song to write. We wrote the beginning melodies on the piano portion of the track and ended up only leaving an 808 when the chorus kicks in. Our goal with this record was to be as unique as possible while also showing our versatility. I wanted to implement R&B melodies while also keeping a consistent pop feel. On top of this we wanted to make an electronic element known along with hip hop as well. The song flowed naturally and we were quick to fall in love with the melodies and sounds surrounding the entire track. 
How was the experience shooting the music video?
Shooting the music video was such an amazing experience! I am so happy to have had my amazing team alongside me bringing the vision to life, and such supportive friends and family – seriously couldn't have done this without them!
I wanted to add a special thank you to Lauren Lamboy for the positive energy she put into this video, and dancers Jaylen Pea and Tessa Shanley for helping me feel like I could dance! This was my first full music video for my music and it's definitely one to remember. The entire day was so fun and I am so grateful for everyone who supports me and my music! This is just the beginning!
Who would be your dream collaboration and what would the track sound like? Would you want to collaborate with a Filipino artist?
My dream collab would be Kehlani. She is an artist from the Bay Area as well and I would want our sound to encompass that. It would be a more r&b/hip hop type of record but I think it would be fun to implement pop elements throughout the track. I would definitely love to collaborate with a Filipino artist. I would also love to collaborate with P-Lo and HER. 
Lets get to some fun facts about yourself.
Being half Filipino, have you visited? What are some of your favorite Filipino foods? 
I have visited the Philippines a couple times, mostly when I was younger. My favorite Filipino foods are Sinigang, Bangos, Lumpia and Pastillas. The list could go on, I love Filipino food! 
We think it might be time to have a potluck soon!
What are your Top 3 songs on your playlist right now?
My top 3 songs on my playlist right now are Keep On by Kehlani, urs by Niki, and Damage by H.E.R. 
So you're on TikTok, I see you have loads of covers and remixes, what's your favorite thing about it and what's your best TikTok tip?
My favorite part about TikTok is the creative freedom that everyone has; we can make a video at any time of the day and post it. TikTok has brought a big opportunity to all artists as we have this platform that can help spread our creativity even more. I love engaging with others and building relationships from the app as well. I think it's awesome how you can land on the pages of people who you can relate to as well. My biggest TikTok tip is to let go of fear and expectation. It can feel vulnerable to post videos but it is important to remember to enjoy and have fun creating, that is what matters most. 
Is there anything coming up on the horizon for your music or anything you want to share that we should be looking out for?
I have an upcoming release coming soon and I am beyond excited to share this with everyone!
Cover Photo Credit: Ashley Mehta and Photographers – Lauren Lamboy and Christina Qian
From the get-go, newcomer Ashley Mehta delivers a fresh pop track with Feels Like That. Coming from the Bay Area, Ashley stylistically approaches her sound with her culture in mind. As her roots are from both Filipino and Indian backgrounds, Ashley showcases her presence with pride in her cultures. The track grabs your attention with a smooth intro that builds up to a catchy chorus. Plus the song has a beat that will have you dancing along from beginning to end.
Sometimes in relationships, people move in different directions. Ashley says that the intention behind the song was to showcase constant surprises. Feels Like That goes from a piano that never comes back to vocals landing on a solid 808; Listeners think the track is going one way until that beat drops. High energy is kept with the melodic switch ups both vocally and throughout the production.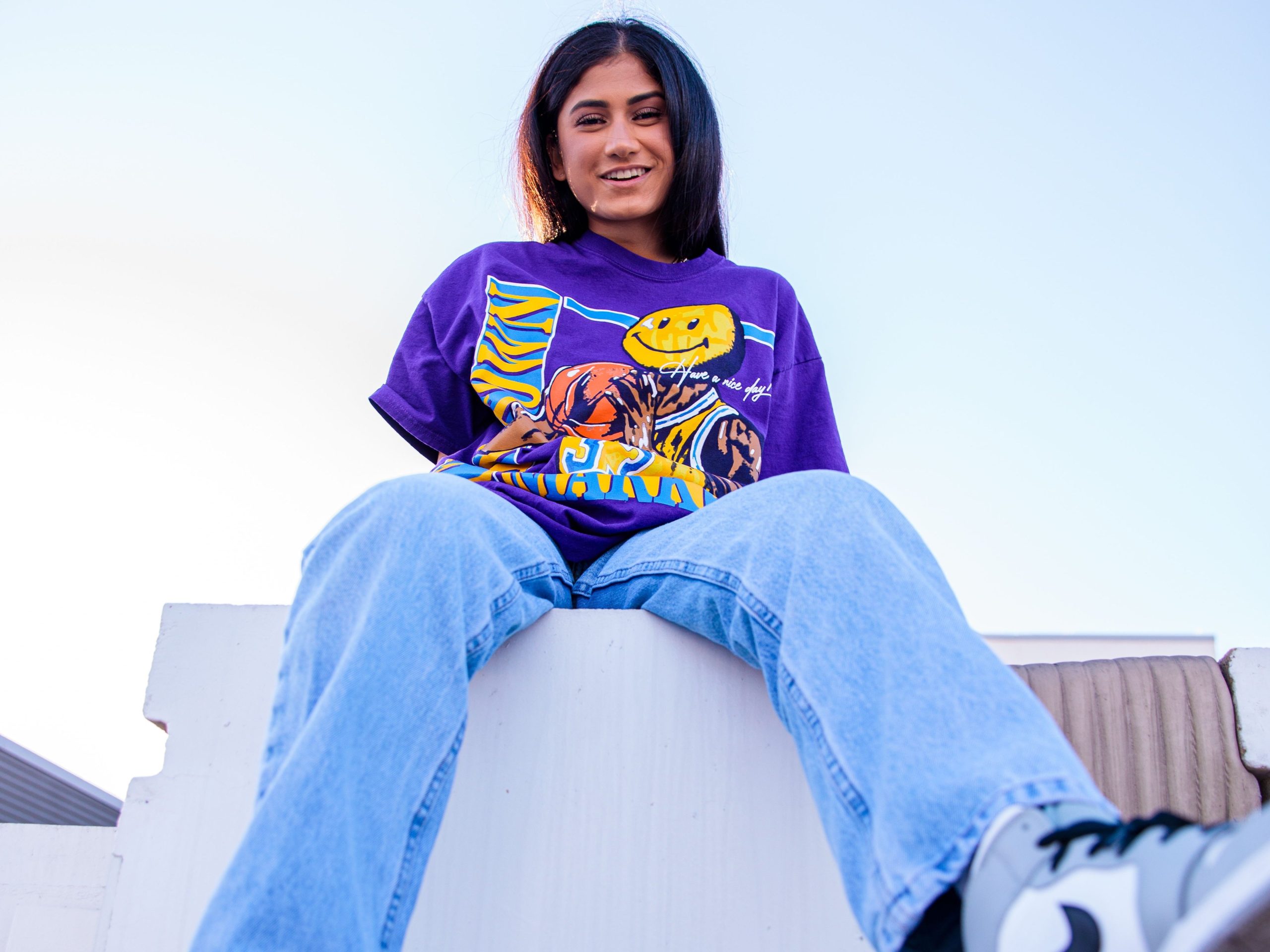 A Bay Area native, Ashley melds pop, R&B, hip hop and electronic music creating an ebullient, yet unique sound. With just her acoustic guitar and drive for music, Ashley set her music career in motion by singing medleys and covers at different venues, ranging from high school events to local coffee shops. Beginning her freshman year of college, she shifted her focus to original music. She released her first single in 2017 with Feelings For U. As she continues to release new music, Ashley continues to radiate the same positive energy kept throughout her sound.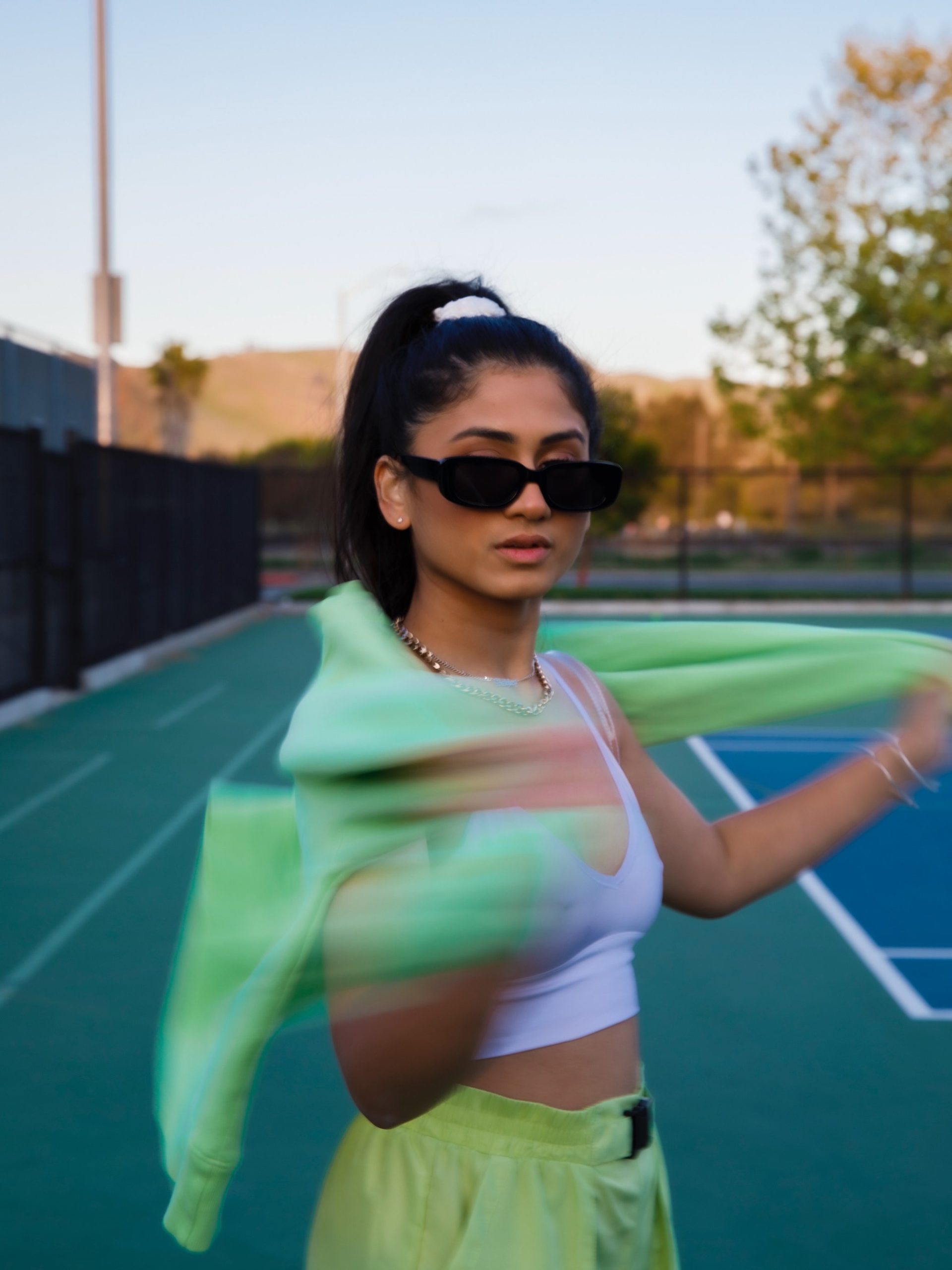 All Photos Courtesy of Ashley Mehta