Gold House just hosted its inaugural "Gold Gala," the largest gathering of top Asian and Pacific Islander leaders in the community. The Gala celebrated the 2022 A100 List, the absolute honor that recognizes the 100 APIs that have most significantly impacted American culture and society in the last year, and special awards honoring some A100 legends in the community.
Over a handful of Filipinos made it onto the prestigious A100 list this year, and even more, were present at the Gala. Celebrity Photographer and community advocate Sthanlee B. Mirador was there on the Gold Carpet, capturing guests as they made their way into the event. Check out some Filipino talents and leaders who helped celebrate Gold House's special night below.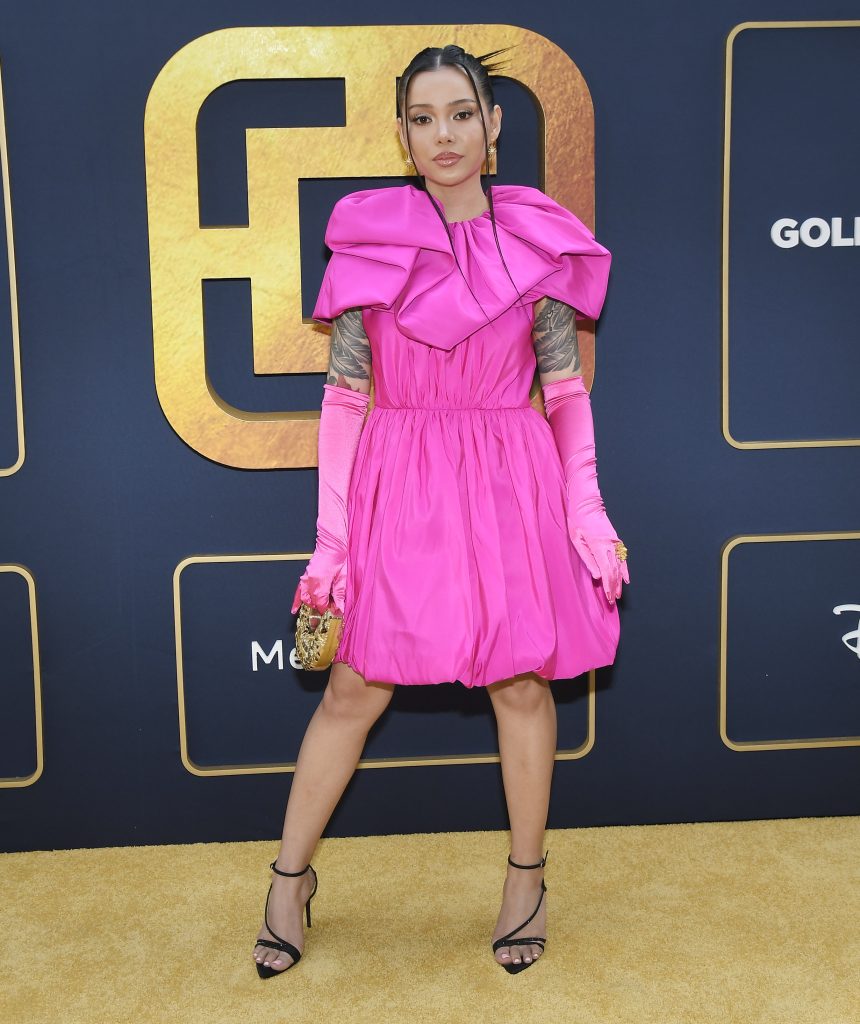 Over 500+ API celebrities, cultural leaders, and business executives attended this special night. The night's theme was "The New Gold Age," representing "unparalleled API brilliance and defiance amidst continued violence and racism against the community." In addition, the evening consisted of honoring the A100 list, Mindy Kaling accepting the A100 Legend award, and fellow A100 Legend Michelle Yeoh accepting the first-ever "SeeHer" award at the Gold Gala for defying gender stereotypes throughout her career.
During the gala, Gold House also unveiled some new initiatives which will help the organization continue to unite, promote, and invest in API creatives and companies. See some of their new initiatives below.
Unity March: in partnership with Asian Americans Advancing Justice, APIAVote, and a dozen other major nationwide organizations, Gold House announced a historic slate of policies and a convening event in Washington, D.C. on June 25, 2022.
Gold Storybook: Gold House launched the definitive guide and resource hub on authentic API portrayals in media, based on years of cultural consultation expertise with every major studio, streamer, and network. The guide was created with support from key partners like The Walt Disney Company and features additional resources through work with SeeHer, P&G, and more.
#WriteHerRight AAPI: SeeHer and Gold House also announced a major partnership to develop a guide focused on the importance of increasing accurate portrayals of AAPI women and girls in advertising and entertainment.. A number of studios and networks, including AMC Networks and Paramount, are committed to participating in the guide, which will launch later this year.
Gold House Venture Network: on the heels of launching its $30M fund, Gold House Ventures, Gold House announced a new vehicle for executives, cultural leaders, and founders to invest in sought-after venture deals and procure prominent Board Director and Advisor positions.
Gold Rush Accelerator Food & Beverage and Women Tracks: as part of their community-leading accelerator, Gold Rush (whose alumni have raised $400 million+ in follow-on capital), presented two new tracks that provide funding, promotion, and distribution to culinary and women founders in partnership with Panda Express and Julia Gouw, respectively.
Photos and Cover Photo Courtesy of Sthanlee B. Mirador
Just as we start Asian American and Pacific Islander Heritage Month, AJ Rafael recently released the song, Our Friend, Larry Itliong. Larry Itliong had a huge impact Delano Grape strike of 1965. Unfortunately, it didn't make the history books. AJ Rafael helps tells Manong Larry's story of an aspiring lawyer, who became a storied Filipino-American labor leader and organizer. Check it out here!
According to NBC News, "Itliong was 16 when he arrived in the U.S. from the Philippines with a 6th grade education. He went on to lead the farm worker movement that many believed changed the world." He's considered the heart and soul of the strike wile Cesar Chavez may be the face we all recognized.
Cover Photo Credit: AJ Rafael Twitter
Asian American representation in media isn't where it should be today. The NBC News interview with the To All the Boys: Always and Forever dive into their Asian American experiences. Lana Condor, Janel Parrish, Anna Cathcart, and Ross Butler recalls growing up in various family dynamics and their relationship with their identities. They also shared who their role models are that showed them representation is possible.
Janel Parrish mentions Lea Salonga as someone she looks up to as a theater fan. She remembers saying, "Oh she looks like me". While Lana and Anna both agreed it was Brenda Song who they admired because "she was on a popular Disney show and looked like us". Her character had nothing to do with her being Asian, but it was more normalized in the show. Ross mentions that Jackie Chan was a big influence especially on Shanghai Noon. It's the first introduction where he saw an "Asian guy in the Wild West being funny"…and something I could culturally attach to.
They talk about how much love they have for their cultures, but also appreciative they are able to share it. The cast also shared their love for the Asian cuisine that in its self is its own story. All of them are huge foodies! They are the role models now in mainstream media for young Asian Americans. The franchise has shown that our story is worth telling.
Catch To All the Boys: Always and Forever streaming now on Netflix!
Cover Photo Credit: To All the Boys: Always and Forever Facebook