Get ready, UK. 1MX is headed to London! From Manila, Singapore, Abu Dhabi to Dubai, the record-breaking and sold-out music festival is set to hit the stage at the APPS Court Farm on July 30th! The best and brightest artists are coming together to give you the ultimate music experience.
On the bill for the festival, 1MX is bringing out amazing artists Bamboo, KZ, EZ Mil, Darren Espanto, SAB, Jeremy G, Angela Ken, Jon Guelas, and some UK-based Artists to vibe with all day. The festival will have back-to-back full performances from noon to sundown. Tickets are now available, and there is currently a Promo going on! You can get 50% off general admission tickets until July 5th by purchasing HERE!
DUBAI, UAE, December 16, 2021 – Filipino artists made a huge splash in the international music industry this December with sold out performances of the music festival 1MX 2021 both as an in-person event in Dubai and as a livestreamed event with a Manila cast on KTX.ph.
Produced by ABS-CBN, the leading global Filipino media and entertainment network, through The Filipino Channel (TFC), ABS-CBN Music, One Music PH and Myx Global, together with DJMC Events, Camella Homes and Philippine Airlines, the back-to-back concerts before local and global audiences continue to prove that live entertainment has officially returned, and people are eager to see performers on stage once again.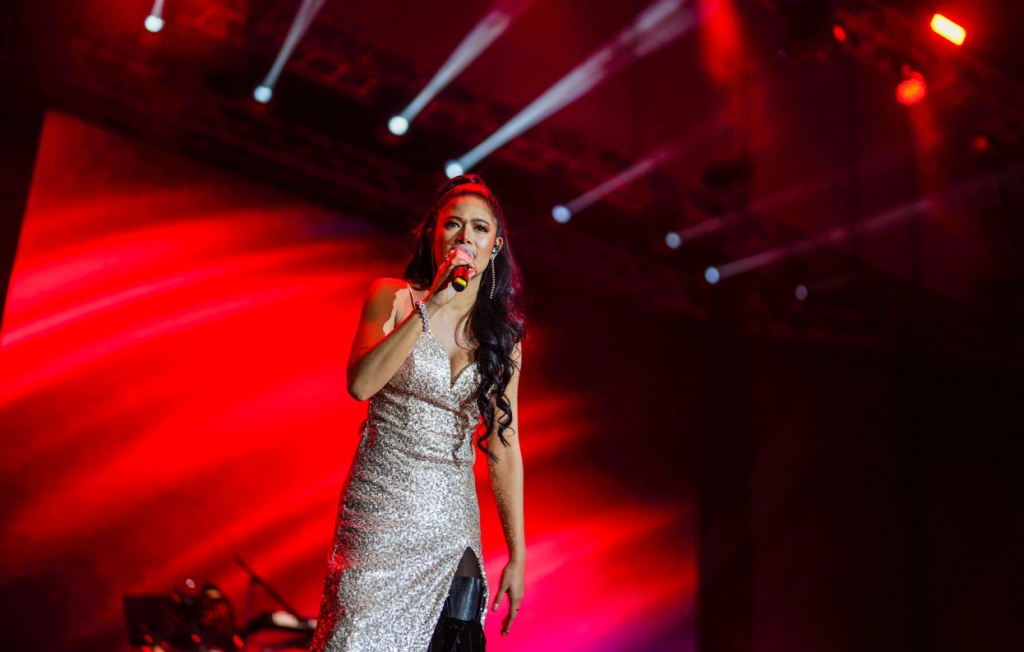 OPM's Pop Rock Diva Gigi De Lana showed the incredible vocal range that made her an online singing sensation.
That these companies took a strategic, successful gamble on an in-person event combined with livestreaming reflects their calculated optimism and determination to reboot the gigantic music events ecosystem.
Doing 1MX in Dubai is key as this world-famous city in UAE is one of the rare places that doubled down on an open economy even as the Omicron variant rattled markets and forced border restrictions across the world. It's the site of Expo 2020 where 192 countries are presently taking part in a global celebration for 182 days, starting last October 1, 2021. When the whole of Europe shut down, Dubai remained completely open, and their COVID-19 cases have been below 100 for weeks as of this writing.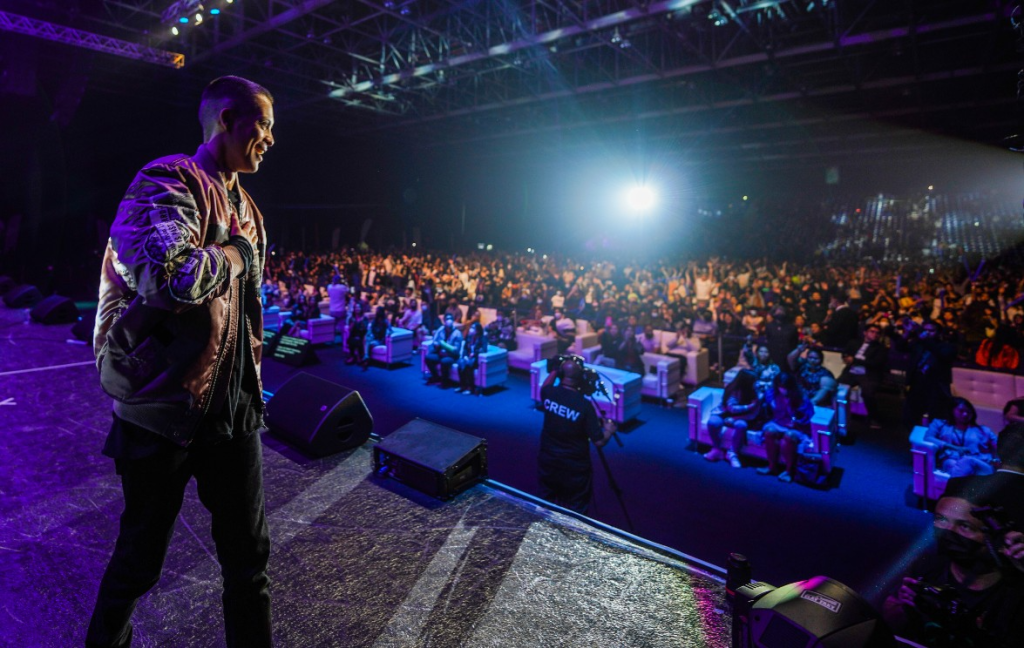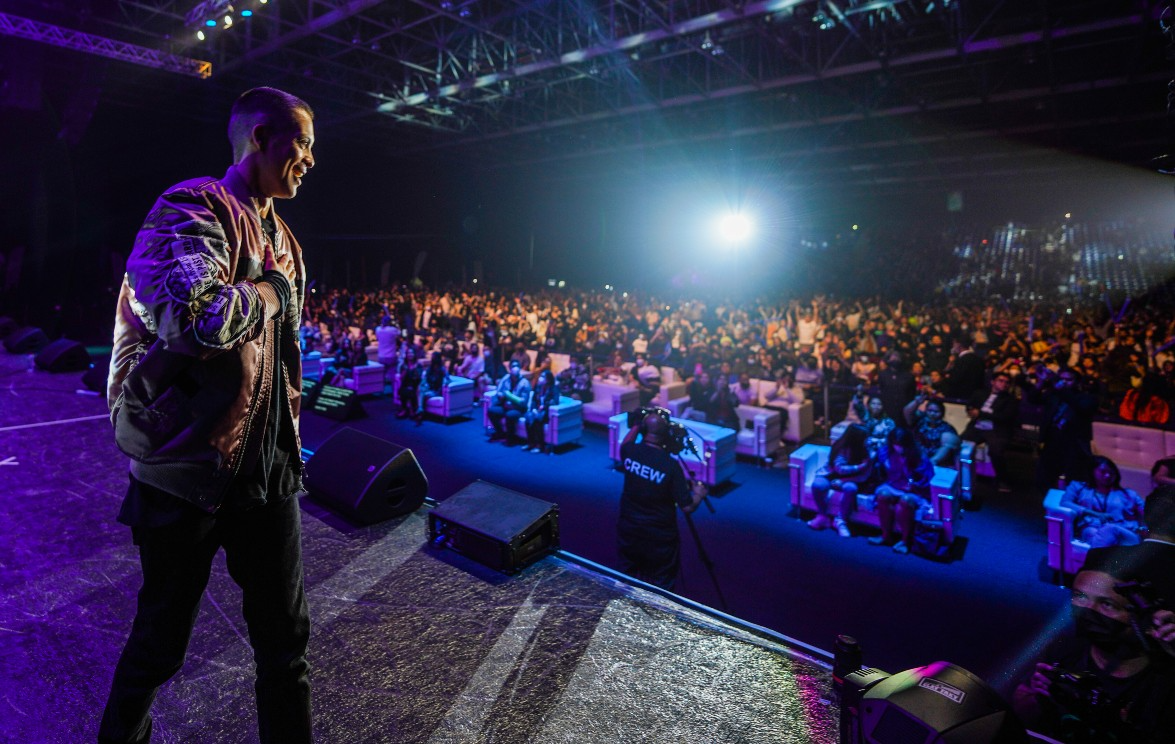 Bamboo's performance reminded everyone why he has reached legendary OPM rock icon status.
"Around 5.6 million tourists have already visited the Dubai Expo. Major sports events are drawing packed arenas everywhere in the U.S. BTS became the first group in the world to sell out four concerts in November and December at SoFi Stadium in Los Angeles. And now 1MX sold out its in-person leg at the Trade Centre Arena at the Dubai World Trade Centre while selling out its livestream from Manila and Dubai on KTX. What do all these tell you? Humanity is eager to get back to the experiences they love. That hopeful desire – with reasonable precautions – should be celebrated and promoted, not restricted. And that's exactly what we, our partners, our artists, and our audiences are doing with 1MX," said ABS-CBN Global COO Aldrin M. Cerrado.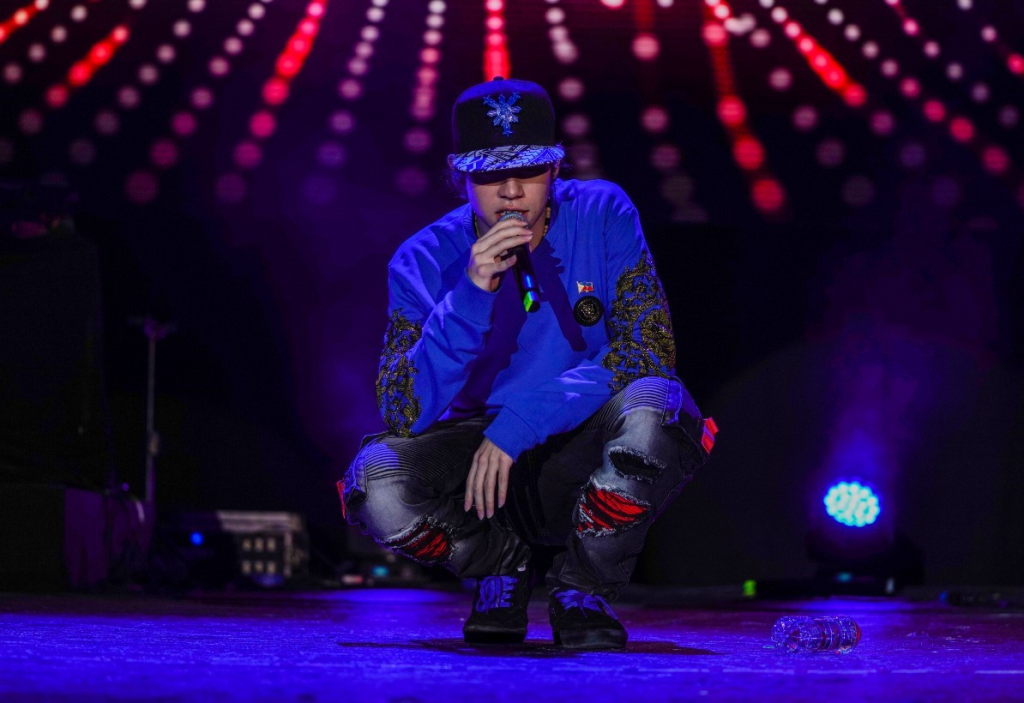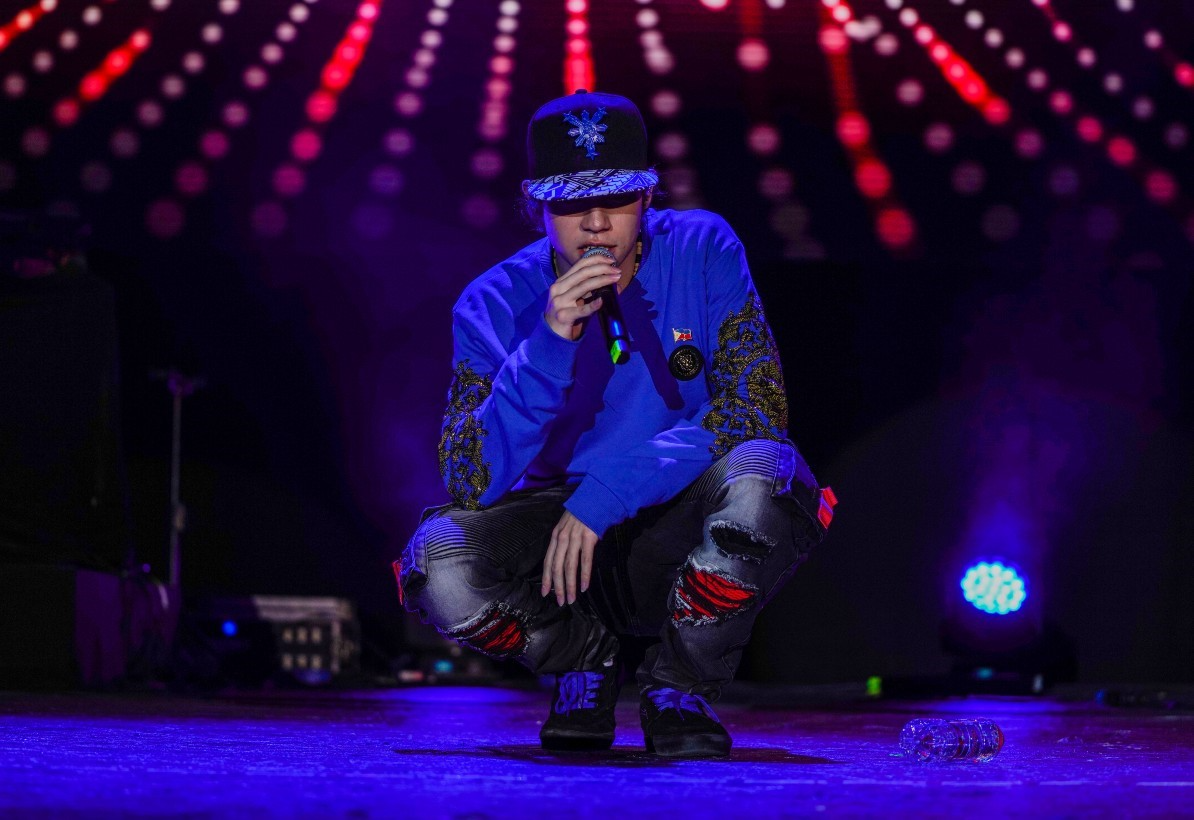 Rapper EZ Mil drew the loudest cheers for his viral track, "Panalo".
With the stellar cast of Bamboo, Moira, EZ Mil, Gigi De Lana, BGYO and BINI, 1MX 2021 in Dubai reestablished Filipinos as among the best live musical performers in the world. Their showmanship, audience interaction, energy, powerful voices, and innate musicality are unquestionably world-class. Whether they were doing original Pilipino hits and compositions or covering mainstream classics, they were able to bring their unique stamps in each of the songs they performed.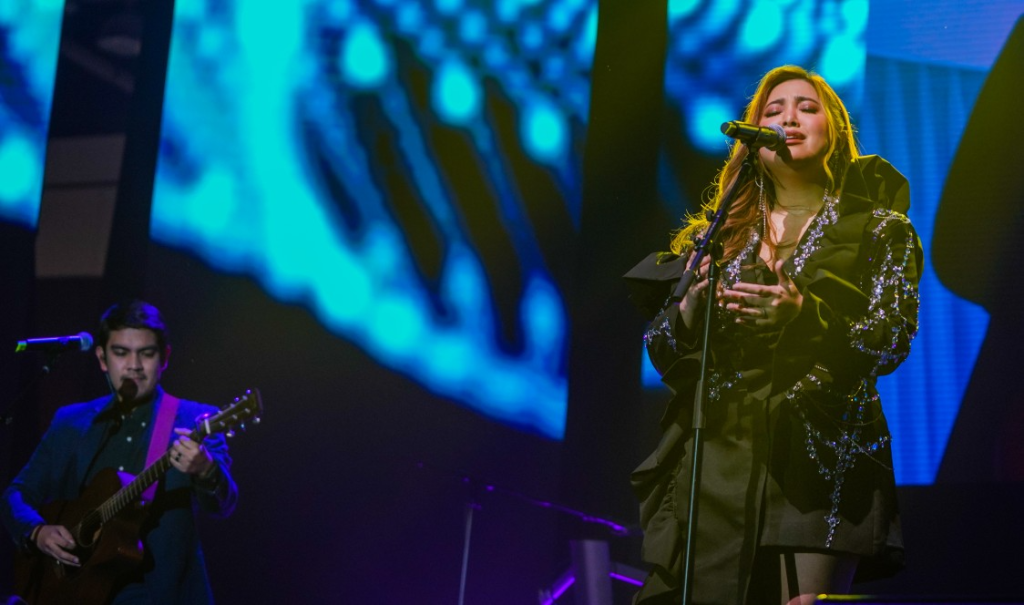 The most followed OPM artist on Spotify, Moira, took the audience's breath away with elegant songs of love, healing, and hope.
Meanwhile, the Manila cast of AC Bonifacio, Angela Ken, Carlo Bautista, Fana, Jayda, Jeremy G, Kritiko, Lian Kyla, Nameless Kids, SAB and Trisha Denise provided a glimpse of the future sounds of OPM that will have no problem competing in the international music landscape. Are Filipino music artists ready for their own hallyu? 1MX strongly suggests so.
1MX Manila on KTX.ph was a showcase of emerging OPM artists and and their fresh sounds. From left, host Edward Barber with Fil-Canadian dancer-singer AC Bonifacio, and singer-songwriters SAB and Lian Kyla.
​"1MX 2021 was not only a showcase of the same superior OPM talent that built the 1MX brand starting in 2017 in Dubai, 2018 in Abu Dhabi, 2019 in Singapore and Manila; 1MX 2021 is a showcase of the resilience of the collective Filipino spirit around the world," said ABS-CBN Global Head of Events and Managing Director of Europe, Middle East and Africa (EMEA) Arnie Garcia. "With the support of trusted partners, sponsors, overseas Filipino communities and international audiences, we plan to tour 1MX again to various cities around the world starting next year and bring the best of OPM artists to all."
The 1MX Dubai Artists have made it to the UAE! BAMBOO, Moira Dela Torre, Gigi De Lana, EZ Mil, BGYO, and BINI are settling into Dubai and are gearing up for a fantastic show with 1MX making its official return in front of a live audience. The concert will happen directly after 1MX Manila with AC Bonifacio, Angela Ken, Carlo Bautista, Fana, Jayda, Jeremy G, Kritiko, Lian Kyla, Nameless Kids, and Sab. Check out the 1MX Dubai Press Conference below, and make sure to get your tickets at KTX.PH to witness the exciting back-to-back shows!
Concerts are back and 1MX Dubai is bringing some of the biggest international Filipino artists to perform in the country! MYX is teaming up with TFC, DJMC, ABS-CBN Global & One Music PH for the music fest 12/3 in Dubai.
This is it, the long wait is over! TICKETS ARE AVAILABLE NOW for 1MX2021 in Dubai! Get the BEST SEATS to enjoy watching the all-out performances from EZ Mil, Moira, BINI, GYO, Gigi De Lana & Bamboo. Click this link to buy your tickets HERE before they sell out!