Zark's, one of the most popular burger chains in the Philippines, is throwing one of the biggest music festivals of the year! Zark's Fest 2023, which originally went down in 2019, is making its return to concert experiences and has tapped on to some of the biggest names in Filipino music. In partnership with GNN Entertainment Productions, the hybrid festival promises to treat its patrons with an exciting music lineup, more inclusive programming, a dedicated space for lifestyle, crafts, and arts merchants, and most especially, a hearty serving of American comfort food, the Zark's way.

Headlining the festival are the award-winning and best-selling Filipino band Ben&Ben and the country's most streamed solo artist Zack Tabudlo. Other acts featured in the Manila-based food and music festival are Ebe Dancel, Urbandub, Sandwich, The Itchyworms, BINI, Kiyo, SOS, Autotelic, Any Name's Okay, Lola Amour, Hey June!, and Eli & Six The Northstar.

Tickets to Zark's Fest are available in three different tiers VIP (P2,500), Regular (P1,500), Early Entry (P800), and can be purchased here.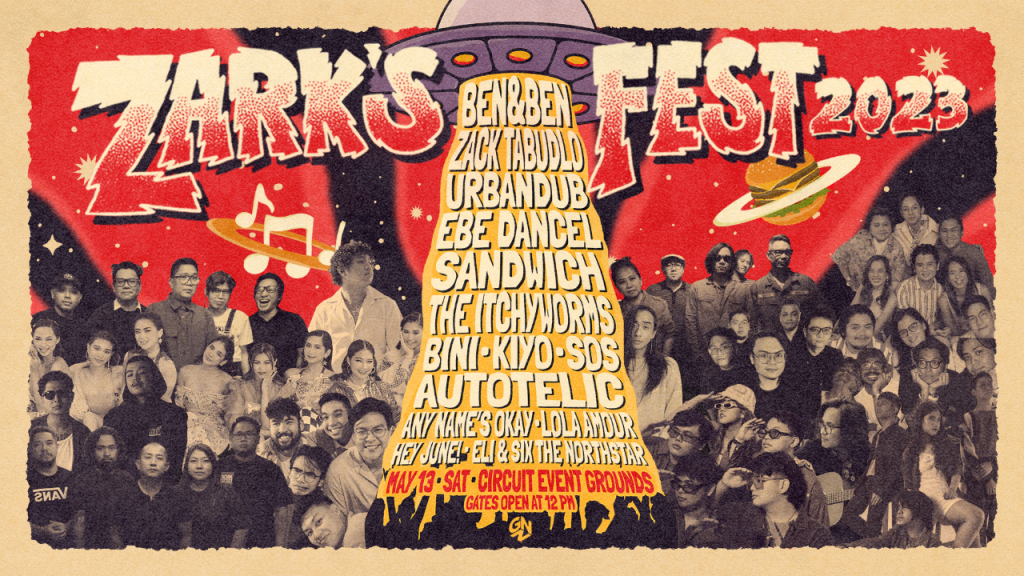 Photo Courtesy of Ben&Ben's Instagram