BGYO is a 5-member Filipino boy group who aspires to share their passion and talent to the world. Star Hunt Academy & Star Magic present the launch of BGYO on January 29. Get your tickets to the EXCLUSIVE event here. For a chance to win a ticket to the show, join our MYXer email list and tag #BGYOMYX with your location (city, country) on Twitter.
Watch the event teaser of their behind the scenes of their music video trailer here.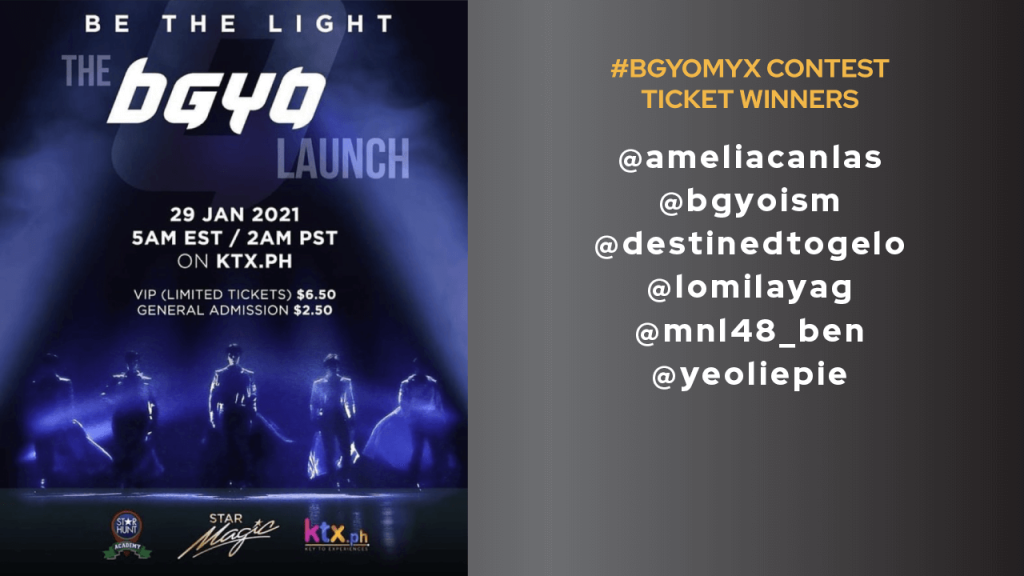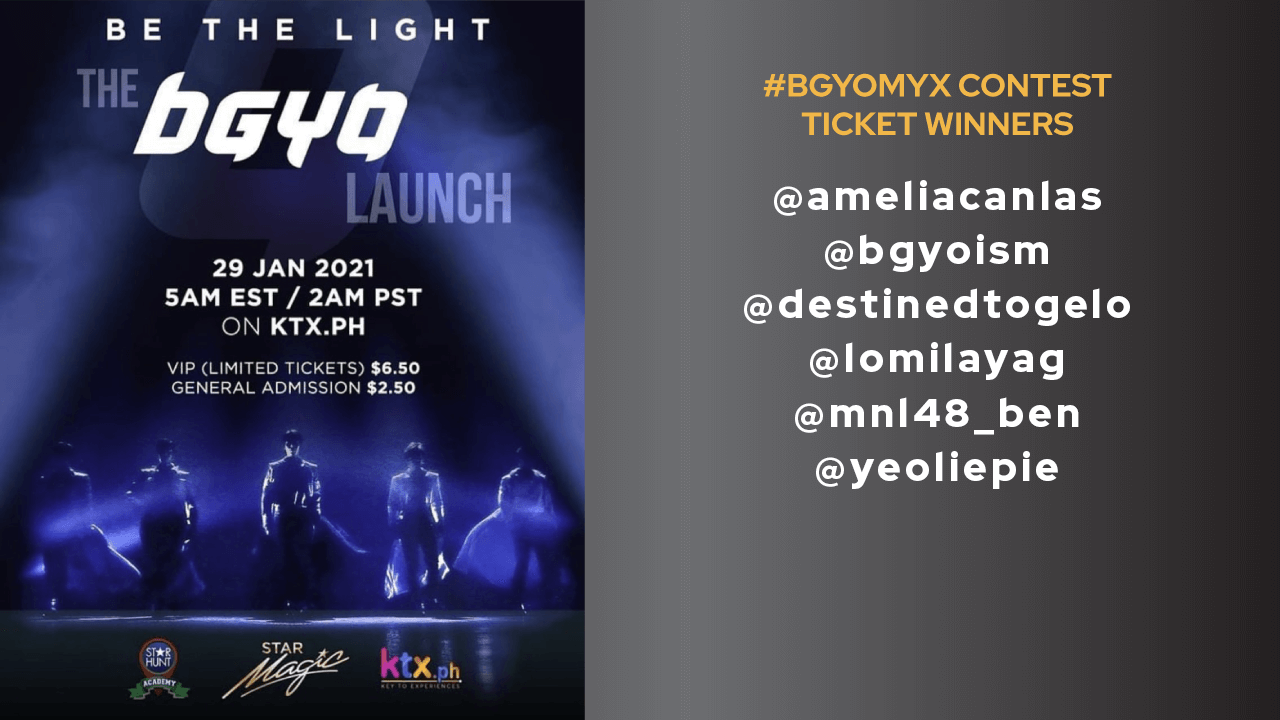 Congrats to our #BGYOMYX announced on 1/18 at 6P PST during our QuickMYX livestream on kumu.
@ameliacanlas
@bgyoism
@destinedtogelo
@lomilayag
@mnl48_ben
@yeoliepie
Another contest will be announced soon!
Watch a clip of BGYO perform below on Showtime: