The much awaited visual album for Nadine's Wildest Dreams is available October 31st.
ICYMI check out our myxCLUSIVE with Nadine and Dannieboi where she talks about the album's concept and which tracks means the most to her.
If you can't get enough, Careless Music has you covered this weekend with premieres!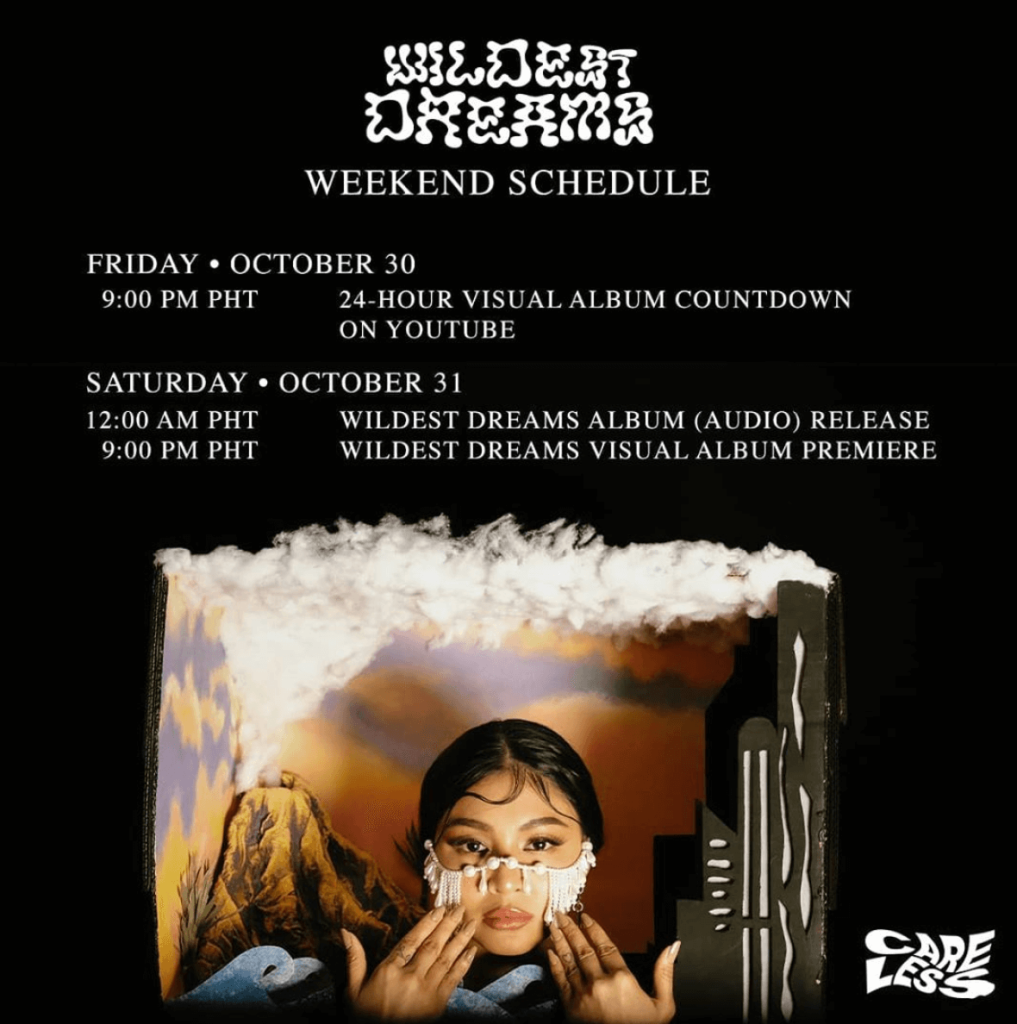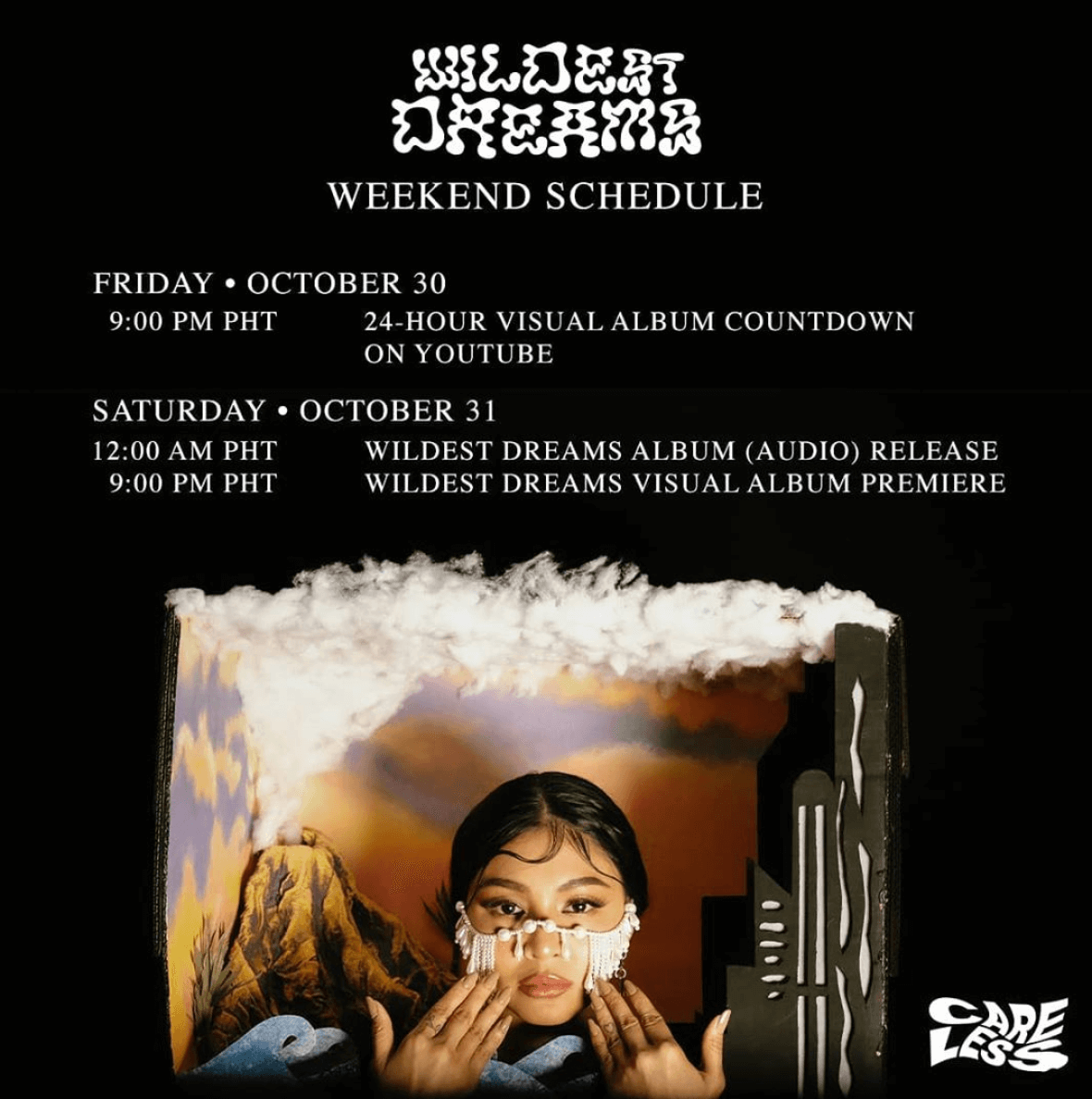 Download and Stream here
Rapper KINGwAw aka Bret Jackson from Manila dishes on exciting things coming up for him and his crew at Careless Music on myxCLUSIVE. He gives details not only about his upcoming album, but also hints at new music coming for James Reid and Nadine Lustre. Get to know KINGwAw in this exclusive interview with Dannieboi. They talk all things music, his journey in show business, and his plans after the pandemic.
Top 8 KINGwAw fun facts:
He got his start in showbiz 10 years ago on a reality show, Pinoy Big Brother (PBB)
He met musician and actor James Reid inside the house through a blind introduction…literally they were blindfolded. A decade later, they've joined forces to make music and form a record label what we know as Careless Music.

His younger years molded his musical tastes
The artist he'd like to meet if he could would be David Bowie. KINGwAw calls Bowie a true groundbreaking artist who combined music and art. Growing up, he went back and forth between two different worlds when staying with his dad and mom. His musical taste reflects the two worlds he lived in. The biggest influence came from rock n' roll and of course hip-hop.

KINGwAw's Top 3 favorite rappers spans through different decades
He first names the legendary Notorius B.I.G. because "Biggie was ahead of his time. He went deep into the psychological stuff." Then KINGwAw adds Kendrick Lamar because besides "all tracks he releases are …fire, he never puts out the same song twice." To round out the list, he names an upcoming rapper, Baby Keem who's credited on the Black Panther: The Album along with his cousin, Kendrick Lamar.

Forming Careless Music happened pretty organically
After the reality show ended, he started making music with James Reid and the goal was to make their own sound. With the release of the albums, "Palm Dreams" and "Island City Poems" the team wanted to grow the label, so they started looking across the Philippines for artists. Through the search they found two more artists, Massiah and AstroKidd. It all just clicked perfectly. Big things are coming up for the label, we can look forward to hearing new music from KINGwAw, James Reid, Massiah, and AstroKidd. He also tells Dannieboi that Careless music will be signing a well-known female artist soon! He dropped a hint that we may already be familiar with this artist, but we'll just have to wait and see who it is.

KINGwAw has been writing for other artists for a long time.
He didn't notice it at first as he was just focused on creating good music. The process begins with knowing the artists he produces for to bring out what they want to say in their music. He described his journey to be unconventional, "I never went to school for this, but I just create."

Nadine's visual album is the biggest project Careless Music has done
The album will mark Nadine's "new era." When working on Nadine Lustre's album, he's credited for producing or arranging 10-12 songs. He grew attached to the project because of how involved he became in the process and glad that Nadine trusted them with it.

He tells us to get ready for a crazy experience on October 31st.
People who have heard and seen the visual album can't believe it. By being a small team and independent label, he shares that putting out music themselves is a gamble, but it's worth it. "It's crazy to be doing big things with such a small team and we're contending with others who have power and pull (in the industry)." He credits the supporters for taking the journey with them and supporting all the Careless artists.

"It's not their goal to get on charts, but make good music"
Overall, he wants to create music that he would listen to. If other people like it too, that's a bonus. He explains to Dannieboi, "We just make the music and make things we vibe with, and hope others like it too."