Chris Brown just dropped his 10th full-length album! The highly anticipated "Breezy" features 24 songs in the standard edition and a whopping 34 songs in the deluxe edition. As expected from a project from CB, the entire release is full of r&b hits just in time for the summer!
Two of these songs feature writing credits from Filipino singer/songwriter John Concepcion. John took to his Instagram to announce the news last week:
"Show It" has social media raving and is clearly one of the standout records off of "Breezy." Congratulations to John Concepcion! You can pre-save the singer's upcoming single here.
Live music is back and H.E.R. did not disappoint with round two of her own "Lights On Festival." When she meant that her friends are pulling up to the show, she did not disappoint. H.E.R. already had a dope lined up set with artists like Bryson Tiller, Ari Lennox, Ty Dolla $ign, Lucky Daye, Masego, Kiana Ledé, Keyshia Cole and Erykah Badu. She definitely pulled out all the stops.
With the festival kicking off in the Bay Area, you know she had to bring out other Bay natives for a hometown show. Goapele and Saweetie surprised the crowd as they stepped out on stage to perform with H.E.R. You know everyone was hyped as the crowd listened to mashups of Goapele's "Closer" and H.E.R.'s "Closer To Me." Icy girl herself, Saweetie killed it with a duet of "Best Friend." The coolest part is when H.E.R. shouts out the Filipino when they performed together. It's safe to say they're BFF goals.
Ty Dolla $ign also brought up Yay Area favorite P-Lo to the stage and everyone went off! Some let him be P-Lo's official hype man please!
H.E.R. was so excited to have her own festival that she celebrated it the only way we all know how, with food. She's a real one coming through with that Starbread Seniorita bread. If you haven't tried it yet, you're missing out big time.
You have to check out the dope footage that recaps highlights from the festival! Don't worry, we got fomo too watching these fan videos! The quality though made us feel like we were front row!
Courtesy of Broadcast Houston
Tons of more surprises were lined up as Chris Brown came through for a duet of the R&B track "Come Through" and the crowd went wild as Chloe Bailey rocked out singing "Black Dog" at Concord Pavilion.
Courtesy of Broadcast Houston
The festival lit up the Bay Area and we can't wait to see more from H.E.R. and what's in store for the next Lights Up Festival Bay Area. Next up is Brooklyn at the Barclays Center on October 21 & 22. Grab your tickets at http://LightsOnFest.com and http://Ticketmaster.com!
Cover Photo Credit: H.E.R. Twitter
Listen H.E.R.'s full album here and see the official track listing below featuring Chris Brown, DJ Khaled, Lil Baby, Bryson Tiller, YG, Ty Dolla Sign, Thundercat & more. See photos of H.E.R. walking the Oscars red carpet with her Filipina mom here.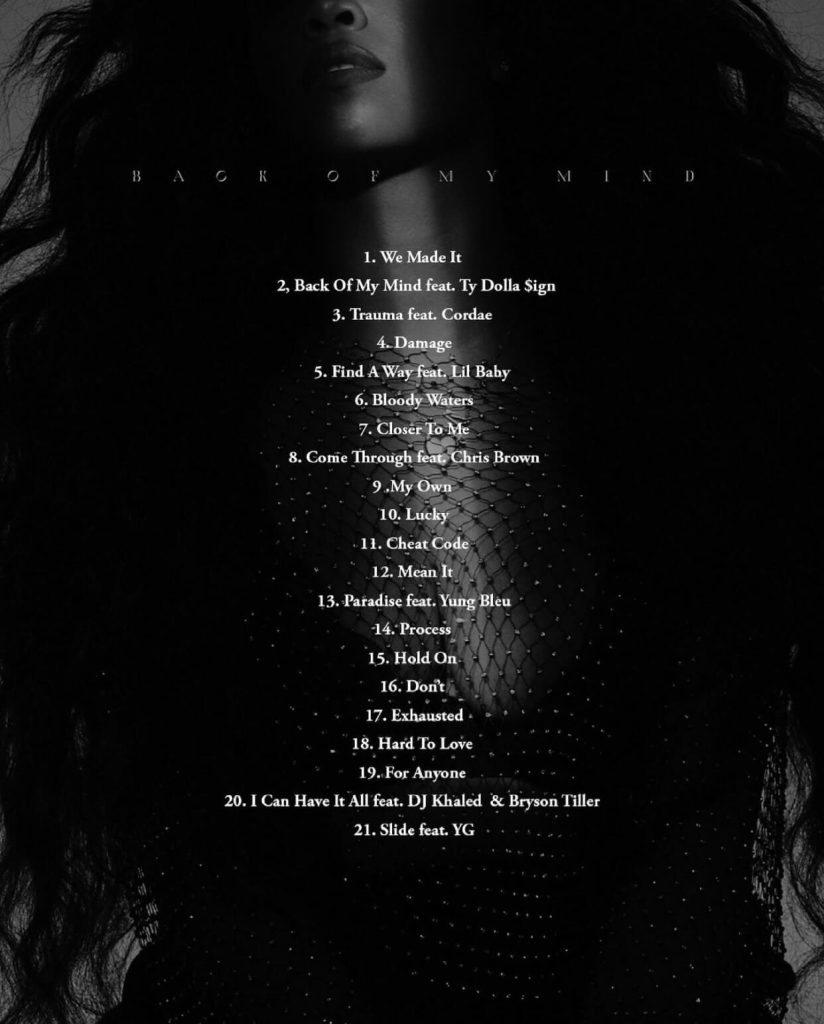 Watch the visualizer to her album below:
Also, check out H.E.R. on Amazon Prime's Prime Day Show. It features an exclusive performances from H.E.R. as she pays tribute to the legendary Dunbar Hotel. She reimagines the establishment known for being the hub of Black excellence and what it would have been like in 2021. Also featured in the Prime Day Show are Billie Eilish and Kid Cudi. Check out a snippet of H.E.R. singing Best Part.
About H.E.R.
Gabriella Sarmiento Wilson known professionally as H.E.R. (pronounced "her", an acronym for Having Everything Revealed), is an American singer and songwriter. After initial music appearances and singles under her real name, Wilson re-emerged in 2016 as H.E.R., releasing her debut EP H.E.R. Volume 1 under RCA, followed by four subsequent EPs. Her first compilation album H.E.R. (2017), consisting of tracks from her first two EPs plus six additional songs, was nominated for five Grammy Awards, winning Best R&B Performanceand Best R&B Album. She received an Oscar for "Fight for You," and just released her first official album, "Back of my Mind."