On June 26 at 6P PT, MYX, TFC and the Philippine Legacy and Cultural Alliance (PLACA) presented "All for One," in celebration of Canadian Multiculturalism Day. The Fil-Canadian community celebrated unity and diversity at All For One, hosted by actor/comedian/writer, Isabel Kanaan. Watch highlights of the event below:
Each year, Canada celebrates Canadian Multiculturalism Day to honor and appreciate the wealth and diversity of Canadian society. This year's celebration marks a special milestone as it is the 50th year since Canada adopted the Multiculturalism Policy, being the first country in the world to do so.
At last year's Canadian Multiculturalism Day, the Honourable Bardish Chagger, Minister of Diversity, Inclusion and Youth of Canada, underlined that "In Canada, diversity is our strength, and Multiculturalism Day is an opportunity to appreciate that we are strong not in spite of our differences, but because of them."
"All For One" put the spotlight on Filipino heritage and culture in a show headlined by dancer/singer/actress AC Bonifacio, Pinoy Pop boy group BGYO, Pinoy Pop girl group BINI, Vancouver-based R&B singer Glisha, singer/actress Kayla Rivera, Toronto's fantastic four-rIVerse, Toronto-based Filipino hip hop artists - Southeast Cartel, and Asia's Pop Heartthrob Darren Espanto.
The celebration also showcases the exceptional talents of our Filipino Canadian artists. Watch some of the performances below:
BGYO "He's Into Her"
BINI "Born to Win"
Darren Espanto "Rise Up" (Andra Day Cover)
Watch AC Bonifacio "Up" by Cardi B. Original Dance Choreography here on her @acbonifacio Instagram. Tell us what your favorite performance was from All For One on Twitter using #MYXAllForOne.
This week's MYX News Hot List:
MYX Music: Inigo's Options The Album - His much-awaited 12-track album, "Options" Inigo brings OPM to the Global stage.
MYX Community: Celebrate Canada's Multiculturalism Day - TFC, MYX, And PLACA will be presenting "All For One", a day that honors canadian unity through diversity. Happening on June 26, 8PM ET.
MYX Music: Catch Jayda in Concert - Our fast-rising Kapamilya star Jayda is set to release her new album, and hit the stage this weekend for her first virtual concert.
MYX Community: Ruby Ibarra - Musician Ruby Ibarra raise funds through her album for Angelo Aquino, a Fil-Am who died for alleged police brutality.
MYX Entertainment: Gilbert Galon Shows Us "Family Style" - Actor and comedian Gilbert Galon brings us on a food trip and explores local restaurants. This season features a few stops in the Philippines!
Watch the "All For One" Canada Multiculturalism Day ft. BGYO, BINI, Darren Espanto, AC Bonifacio & more June 26, Saturday, at 5P PT / 8P EST https://www.facebook.com/TFCCanadaOff
& MYX Watch on June 27, Sunday, on MYX & the MYX website at 10P PT (June 28 1P PHT Manila) www.myx.global/livetv
Celebrated pop icon Darren Espanto has officially released his new single "Tama Na," on MCA Music Inc. Now ready to embark on a new phase in his career, the multi-awarded young artist distills pop, hip-hop, and R&B into a modern bop that radio wouldn't mind spinning at the top of the hour. His latest track is a rhythmically charged tune that approaches the verses with edginess and the chorus with suave.
On top of a smooth, urban-leaning production and trap beats, Darren sings about giving up on the person that used to occupy a special place in his heart. "Ayokong masaktan ulit / Ayoko nang lumuha pa't maging biktima," the 20-year-old pop sensation drops the bomb on the chorus, finally making sense of the situation that left him hanging for a long time.
"Tama Na" (Stop) is a song about unrequited love and finally finding the courage to walk away from a tedious, one-way relationship, which has done nothing but hurt your feelings. The song's pitched-up samples, hard-hitting electronic beats, and hip-hop-informed sensibilities propel Darren's soulful delivery to exciting new places. This gives Darren an extra push to showcase his versatility in terms of tone and appeal, turning his youthful fervor into something that resonates with the general public.
"Tama Na" is the latest collaboration between Darren Espanto and fellow hitmaker Zack Tabudlo, who wrote, produced, and mixed the track. According Darren, it has always been their plan to work together on a project, as he admits being a fan of Tabudlo's music style and talent. "Last year, Zack told me how he became part of the MCA family and we thought that finally, this would be our chance to work together. In just a couple days, Zack created 'Tama Na' and I really liked the song instantly. It's a sound that people haven't heard from me before and it's also a genre I've always wanted to try."
A few months later, Zack and Darren went on a Zoom call to guide the latter throughout the entire recording process. Darren recalls, "It was honestly such a chill session, mostly because a lot of it was us just talking about random things that aren't even related to the song."
The song will be out in music video format really soon, and is slated to be part of Darren's new album. With its aim to chart Darren's evolution as both an artist and a performer, the upcoming record will be a major shift toward a more contemporary-leaning sound with dance and R&B music influences. It will also serve as his more artistically involved release so far, harnessing his songwriting skills and more.
At the moment, Darren Espanto is gearing up for his virtual concert on June 19—to be streamed live via KTX, get tickets here.
He also made headlines a few days ago when a new set of photos showing his new hunky physique went viral on Instagram. Darren's new look sheds his teenybopper persona and taps into a more 'grown' vibe, marking the celebration of his 20th birthday with newfound adventurousness in style.
ABOUT DARREN ESPANTO:
In less than a decade, Filipino-Canadian artist Darren Espanto has made an impressive mark in the Philippine music industry with multiplatinum albums, sold-out concerts, acclaimed performances and No. 1 singles under his belt. Darren is considered as one of the most successful Filipino male pop/R&B artists of the last decade, having amassed more than a hundred million streams on Spotify, and more than a hundred million views on YouTube alone.
Known for his incredible vocal chops, stellar stage presence and fresh-faced appeal, he has achieved success not only as a recording star, but also as one of the country's most sought-after brand ambassadors. He was recently appointed as the first celebrity Youth Advocate for the Sustainable Development Goals (SDGs), and has been actively involved in programs related to climate change, biodiversity conservation, and youth empowerment.
In recent years, Darren Espanto has developed his passion for songwriting and producing, and has been technically hands on in several of his new releases. From one song to another, Darren is relentless in pushing the envelope of pop craftmanship by exploring other music genres, from electronic pop to modern R&B, and everything else in between. He has grown before our eyes from being a youthful crooner with outstanding pipes to finding his own voice and style. In a very competitive pop music landscape, Darren stands out as a refreshing and endearing personality whose music speaks to you on an intimate, personal level.
MYX had a fun game of "What Would You Do?" with our headliner of the month, Darren Espanto. Watch his fun answers below:
Darren Espanto also lets us know what's on his summer playlist:
Don't miss Darren's "Homerun" concert coming upon 5/28 on KTX.PH.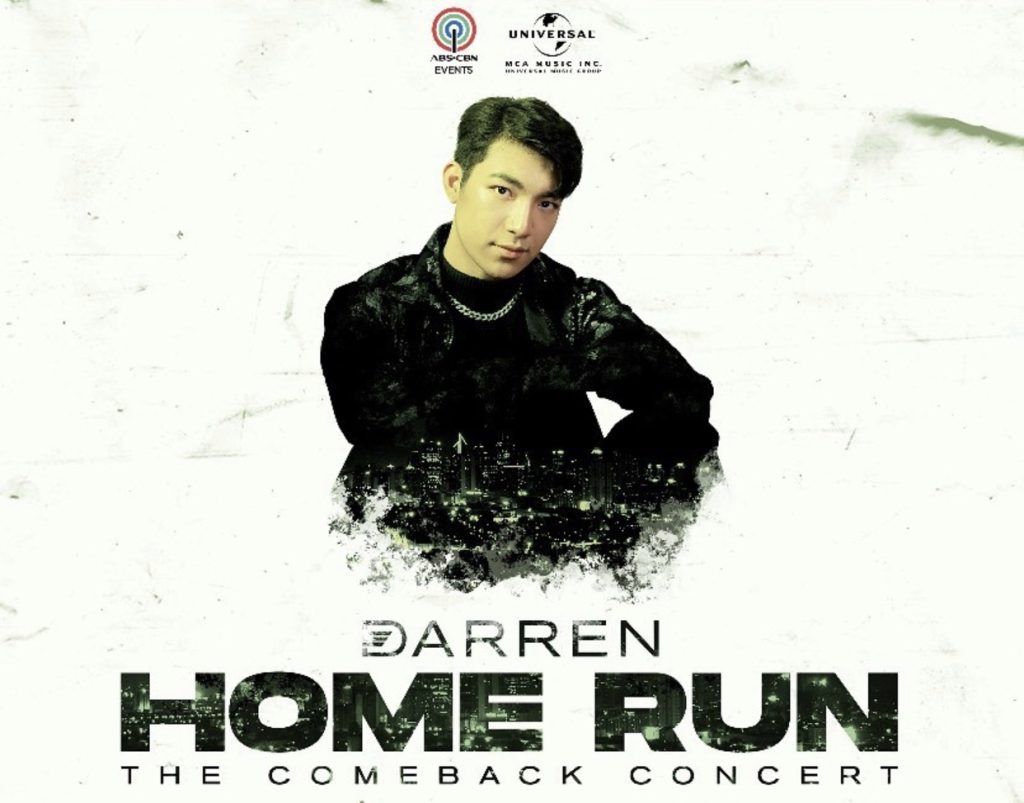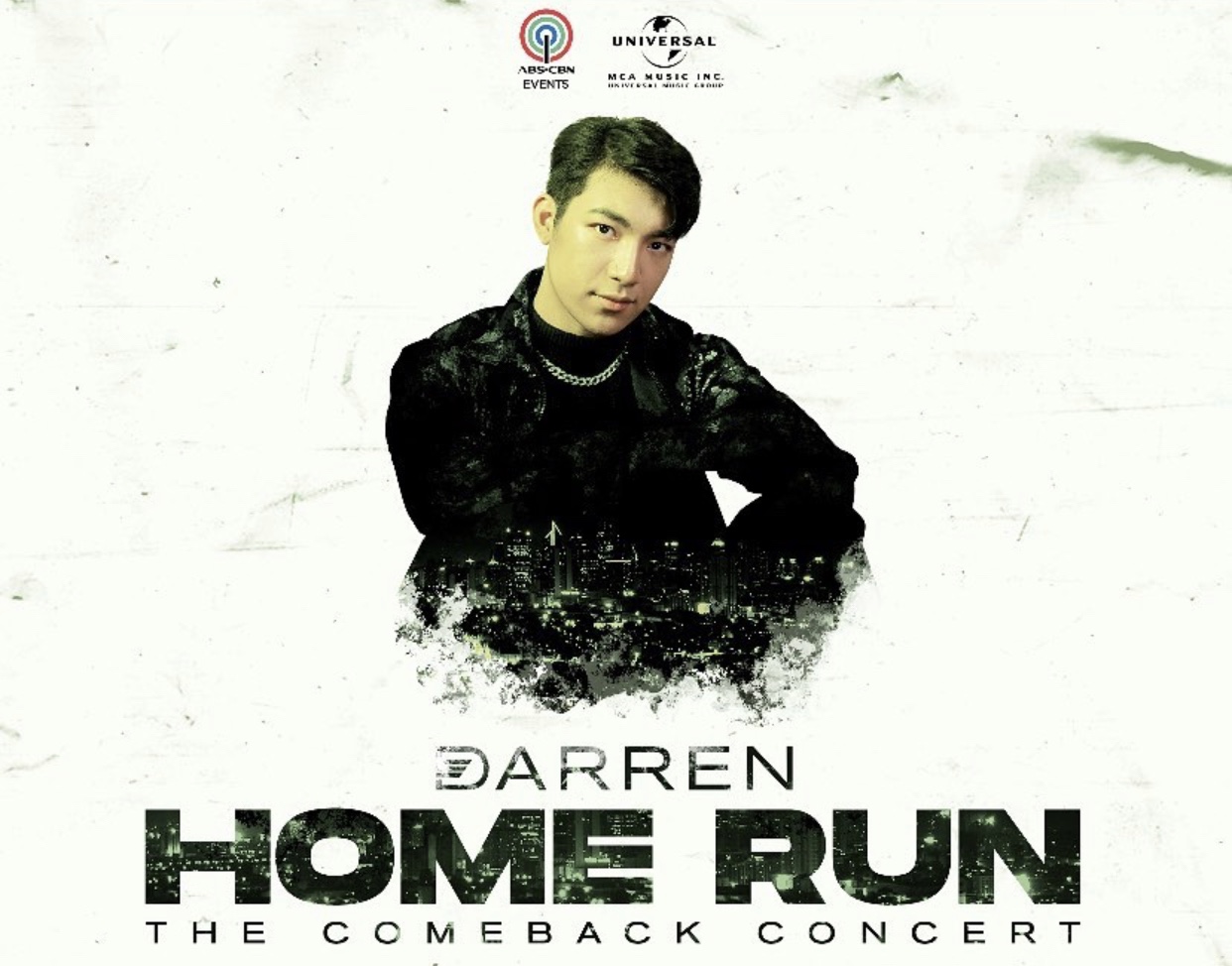 ABOUT Darren Espanto:
Darren Espanto (born May 24, 2001) is a Filipino-Canadian singer and actor well-known for his cover songs such as Chandelier, originally sung by Sia. He first joined a competition at the age of ten, where he won the Masters Finals of the Pinoy Singing Sensation competition in Edmonton. He made his first television appearance at the same age when he joined YTV's reality television The Next Star in 2012; he became the youngest finalist in the history of the show to be included in the Top 6. However, he rose to prominence after joining the first season of The Voice Kids Philippines.
On June 27, TFC and the Philippine Legacy and Cultural Alliance (PLACA) have partnered to present All for One, in celebration of Canadian Multiculturalism Day.
Celebrating Canada's All For One Multiculturalism Day with music performances from Moira Dela Torre, Inigo Pascual, Kiana V, Darren Espanto (national anthem) alongside Canadian talent like August Rigo, Annie Lux,, Charlotte Fabro, CyAnne, Elyssa Plaza, Jessie Cabrera, John Concepcion, Keith Pedro, Tiffany Ponce, Vinsint & more!
Canadian Multiculturalism Day is celebrated across the country annually on June 27 to discover and appreciate the wealth and diversity of Canadian society. Canada takes pride in ensuring that all citizens value and preserve their identities and pass on their heritage to their children while enjoying a sense of belonging within the Canadian society.

The country recognizes that Canada is built on the strength of immigration. Minister of Immigration, Refugees and Citizenship Marco Mendicino stated in CIC Canada Immigration Newsletter that "Welcoming immigrants will help to grow the labour market, support businesses, and ensure that 'Canada remains the best country in the world.'"

In an interview with Adobo Nation host Ginger Conejero, ABS-CBN Country Manager for Canada Kerwin Du agrees that Canada is a very embracive country. He explains that when you move to a country "where people will accept you for who you are and treat you in the same way that they treat everybody else, the process of adjustment and transition makes it a lot easier."
According to Du, "Heritage Canada is sponsoring local community organizations to hold events, albeit virtually at this time, so that we can all celebrate the various cultures that form the fabric of Canada." Du added that "It's important for us Filipinos to celebrate our heritage and make our presence felt," that is why they mounted All for One.

All for One is a two-hour virtual get-together that weaves and shares its culture through music and the arts. The show features local talents Annie Lux, August Rigo, Charlotte Fabro, Cyanne, Elyssa Plaza, Jessie Cabrera, John Concepcion, Keith Pedro, Tiffany Ponce, Vinsint, Alyssa Datu, Maria Panaligan, and the Fiesta Filipina Dance Troupe.

Headlining the event are singer/songwriter Inigo Pascual, R&B artist Kiana V, "Queen of Emotions" Moira dela Torre, and Canadian-born Filipino singer Darren Espanto. Adobo Nation's Conejero hosts the event.

On the actual event day, All for One earned about 17,000 views on social media (Facebook: TFC Canada Official, MYXTV and PLACA), and is expected to reach over 350,000 viewers via all TFC platforms available in Canada.

PLACA Chairman Lino Eroma was grateful for the partnership with TFC and to the thousands of viewers who supported their first virtual event. He expressed that "Yesterday was another milestone in our FilCan community as we joined together from coast to coast to coast in thanking Canada through our offering "All for One" on Multiculturalism Day that showcased the greatness of our Filipino Canadian community."