MYX Presents Tap In: All Things Saweetie, EPISODE 2, sponsored by McDonald's, a new MYX original audio podcast series that brings you the hottest Icy News of what Saweetie has been up to, an exclusive interview with Saweetie and special guest top Filipino radio & club DJs talking about their favorite song from the Icy Queen. This week, you'll hear from San Francisco's Nico Blitz, LA's Nick Ferrer, Las Vegas resident DJ A_Ron and DJ Marcus Lee from the Bay Area. Hosted by DannieBoi, Nino Llanera, Roslynn Alba Cobarrubias & DJ Marlino of MYX.
Listen to: Tap In: All Things Saweetie Episode 2 on Spotify here.
EPISODE 2: Timecode Breakdown:
1:00 Icy News Update
7:00 Saweetie MYX Interview About Her Filipino Nickname
900 DJ Eman Interview
19:00 Saweetie MYX Interview About Single "Tap In"
20:00 DJ Icy Ice Interview
32:00 DJ Romeo Reyes Interview
40:00 Dennis Blaze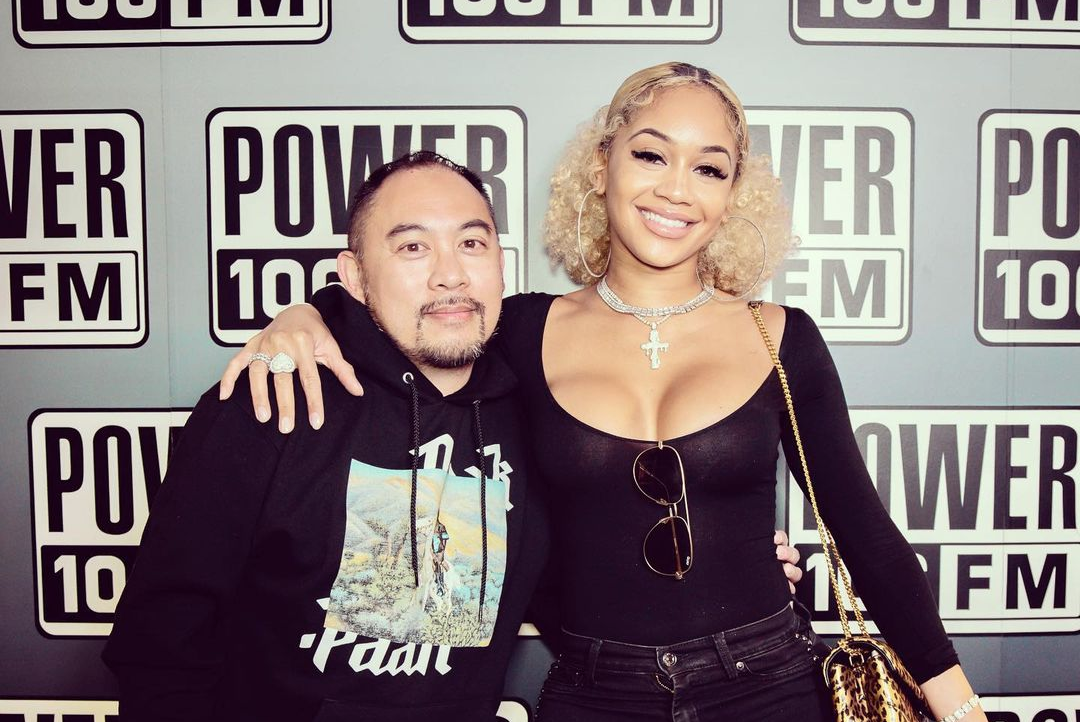 DJ and Music Specialist Emmanuel "DJ E-Man" Coquia is the Director of Programming and Content for Meruelo Media. He currently heads the programming and music content for Power 106 (KPWR-FM), 93.5 KDAY & the new CALI 93.9 (KLLI-FM) Latin Rhythmic format.
Apart from radio, E-Man travels the world to perform at exclusive venues in Las Vegas, Japan, Singapore, the Philippines, China, the Middle East & more. E-Man has been featured on various television shows including Access Hollywood, BET, and Nickelodeon, as well as in publications such as The Wall Street Journal, Rolling Stone, Billboard, People, & the Los Angeles Times.
E-Man has been interviewed on CNN and Yahoo.com discussing how he has helped launch & support the careers of Kanye West, Rihanna, Chris Brown, Justin Bieber, and Jennifer Lopez. E-Man has been recognized by the music industry with various awards: R&R Music Director of the Year & Billboard Magazine Music Director of the Year, & is a 2019 MYX Honors Filipinos in Music honoree.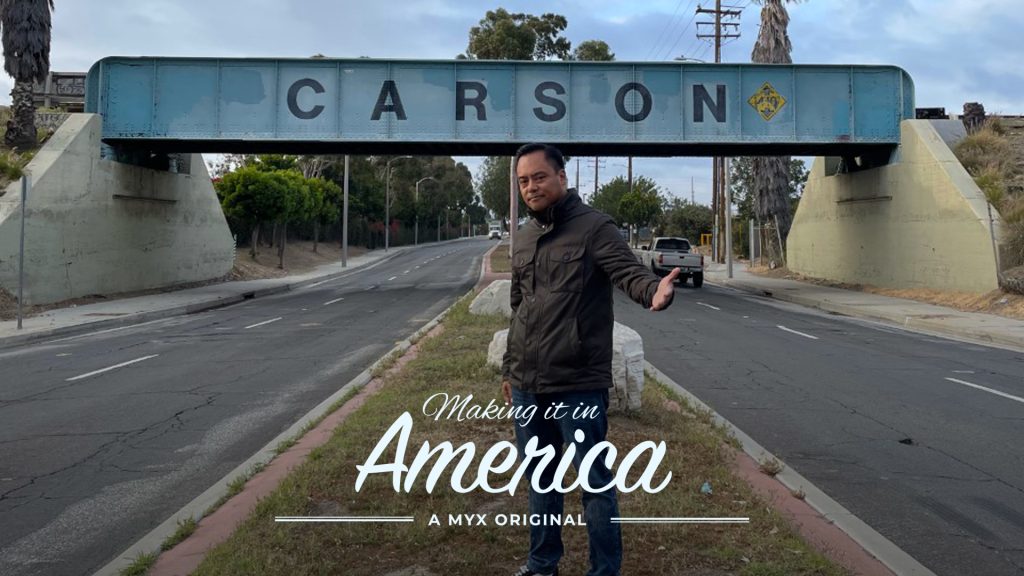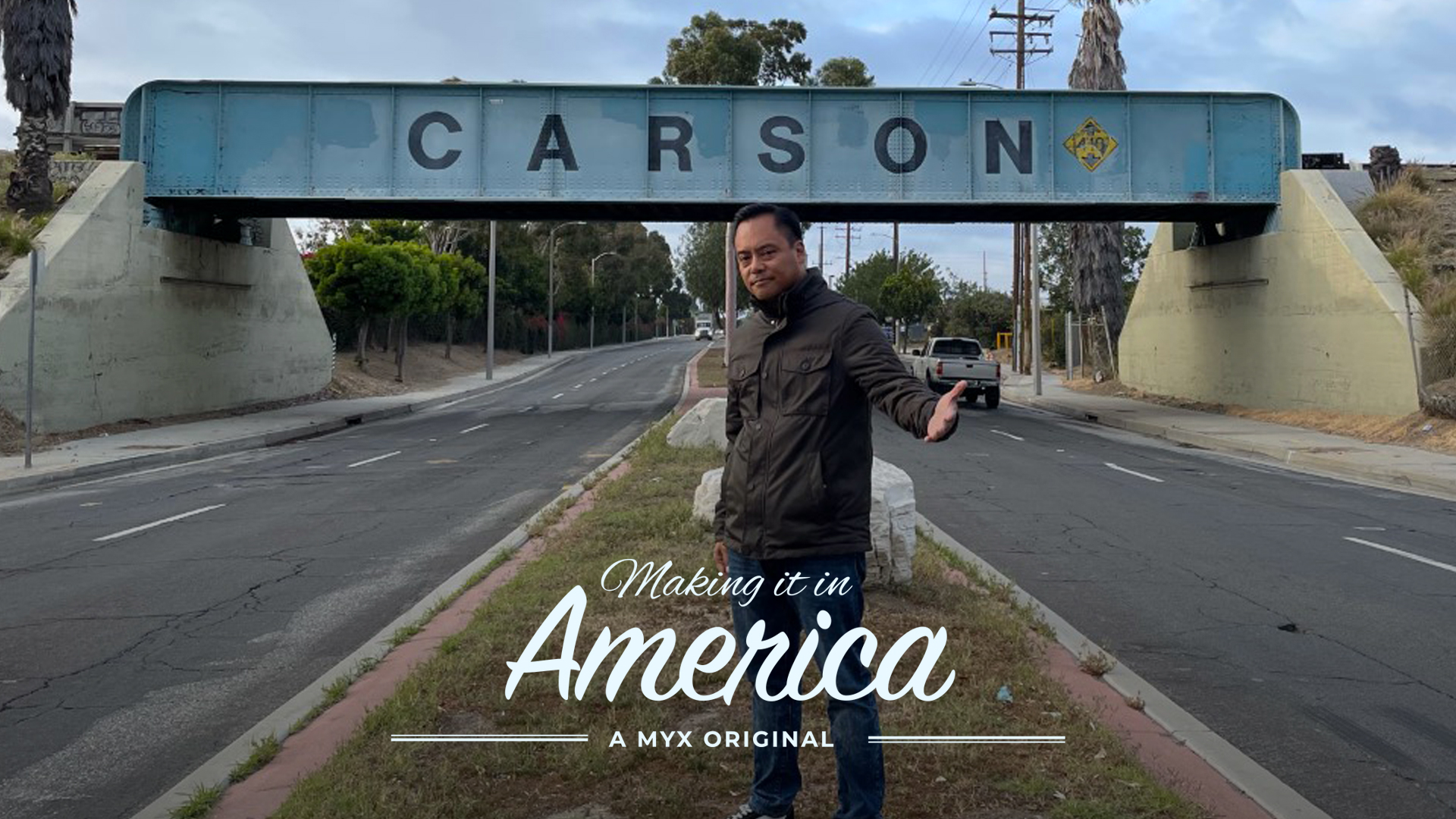 Originally from Carson, CA DJ Icy Ice is a member of the World Famous Beat Junkies & SnapBack Crew from LA, CA. You can join over 15,000 Twitch followers known as the ICE PACK MON-FRI 11AM PST on his daily livestreams.
Icy Ice was recently featured in our MYX original series, Making it in America, documenting his contributions to the hip hop community, that began in his early days with the Legend Entertainment Crew, who were responsible for putting a stamp into the nightlife industry as well as inspiring future generations of Filipino event producers, DJs and promoters.
Las Vegas resident DJ Romeo is a jack of all trades from night clubs to production to DJ'ing sporting events, DJ Romeo has become one of the most recognized open format DJ's in the country. Currently, Romeo plays at top Las Vegas nightclub residencies at: Marquee, Tao, Drai's and Daylight.
Romeo also holds global nightclub residencies in Singapore, Japan and the Philippines. As a producer, Romeo's debut single "Up All Night" received global success, as it aired on over +50 mix show radio stations around the World.
Besides production and touring, Romeo can be found playing in front of over 60,000 fans at Levi's stadium as the official in game DJ for the NFL's San Francisco 49ers.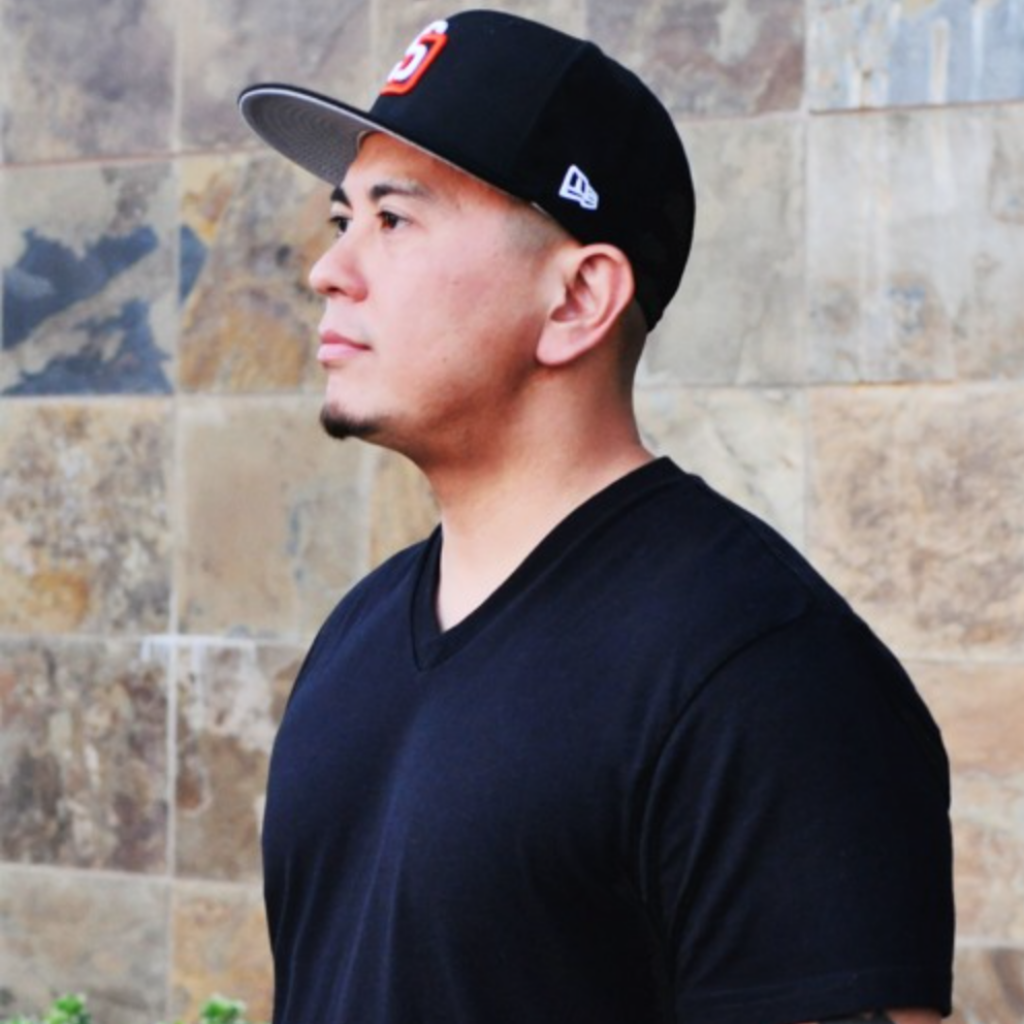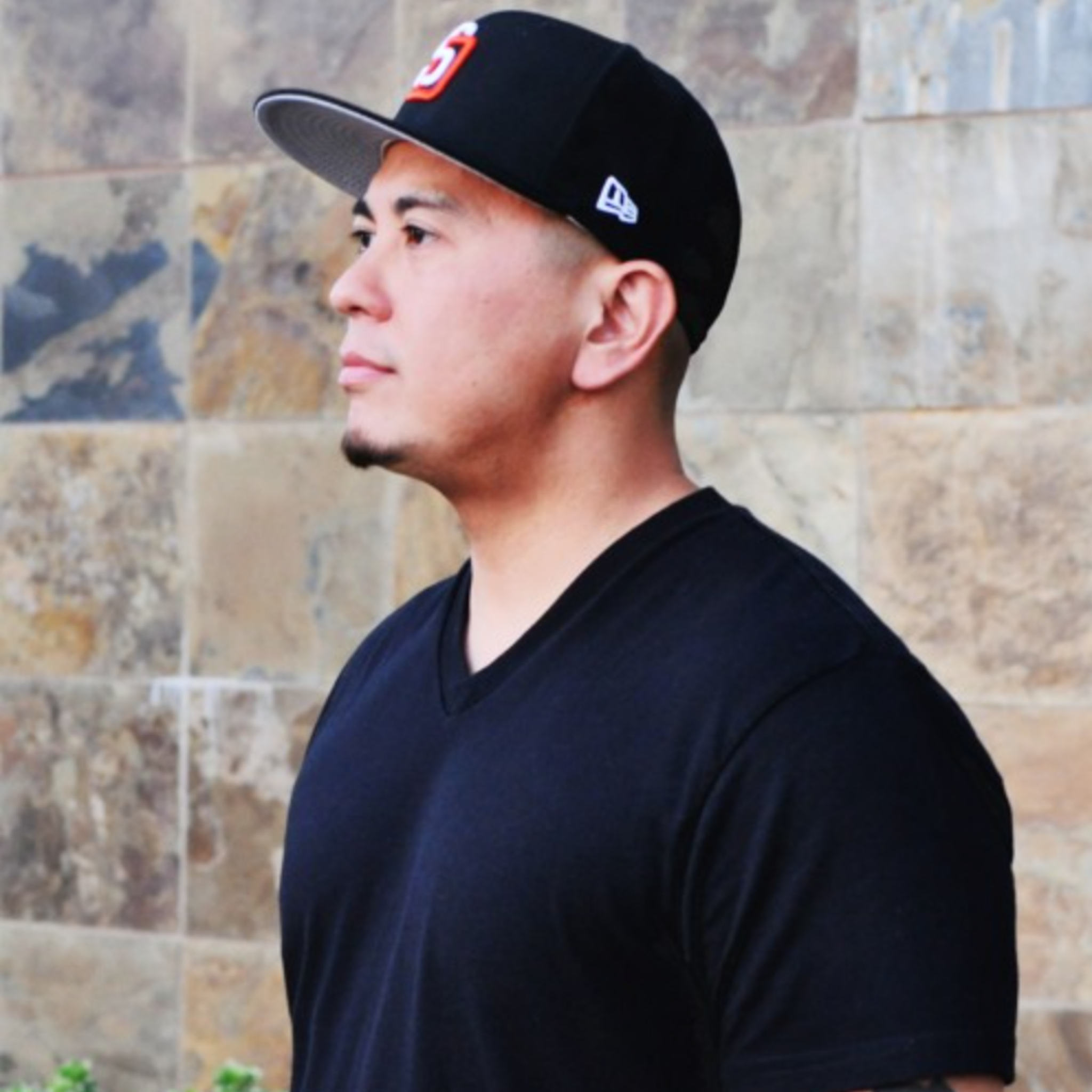 Dennis Blaze is an onair DJ daily for San Diego's top radio station, JAMN 95.7FM. He is also an exclusive creator and editor for BPM Supreme and a music producer that has worked with artists like Daz Dillinger, Suga Free, Bishop Lamont, Inigo Pascual, Ruby Ibarra, Russ Coson & many more.
Listen to: Tap In: All Things Saweetie Episode 2 on Spotify here.
Isaiah Dacio Jr. better known as DJ Icy Ice was born and raised in Carson California. In this episode of 'Making It In America," follow along as DJ Icy Ice and his immigrant parents from the Philippines, recollect Ice's journey and see how their hard work and sacrifice paved the way for his success as a current member of the world famous @thebeatjunkies & @snapback_live crew. He is a "legend" in the community for co-creating the blueprint for nightlife promotions and DJing within the Filipino community with Legend Ent. and has a strong community of thousands of fans behind him called the "Ice Pack," that watch him stream daily on Twitch. Watch the full episode below:
MYX hosted a special sold-out screening of the episode on Thursday, August 12 at Keepers in DTLA, owned by Filipino entrepreneur & DJ Jay-P. Watch the highlights of the event below:
See the photos featuring DJ Curse, DJ E-Man, Nico Blitz, DJ Remark, Gene Hov & many more by celebrity photographer, Sthanlee B. Mirador, on MYX Global's Facebook.
Ice began playing violin in kindergarten and was surrounded by music at a very young age, a middle school dance sparked his passion for wanting to become a DJ. With his parent's support, they bought him the first half of a Technique turntable set, and Ice and his friends did odd jobs around the neighborhood to save up for the other half. As Ice continued to hone his craft he was met with the challenges of the early 90s which included gang violence, but he stayed focused and became one of the first Filipino American DJs alongside DJ E-man to make it on terrestrial radio in Los Angeles, one of the country's leading & toughest to get into markets.
Watch the trailer below and on MYX on 8/16 at 7P PDT (8/15 at 10A Manila). Check your local cable TV listings for MYX, or watch online at www.myx.global/livetv.
For more follow: @djicyice
Making it in America is a new MYX original series that follows the multigenerational, challenging journey of successful Filipino entrepreneurs, artists, celebrities & influencers. The story documents the sacrifice and immigration of their parents & friends from the Philippines that worked hard to help raise them and kickstart their careers. The theme of the show hopes to motivate young creatives to pursue their dreams, inspired by Guapdad 4000's "I'm just trying to make it in America," lyric from his song "Chicken Adobo," produced by !llmind.
MIIA Team:
Executive Producer: Roslynn Alba Cobarrubias @roslynnc
Director/Writer: Nino Llanera @ninollanera
Editor: Jeremiah Ysip
DP & Cinematographer: Eric Smith @tex.es
Drone Operator: Michael Cruz
DJ Icy Ice "Making it in America" TV Episode Screening at Keepers in Los Angeles, CA
ABOUT DJ ICY ICE:
As an original member of the World Famous Beat Junkies, DJ Icy Ice has amassed a resume that includes nearly two decades of performing on the world's biggest stages. Icy Ice's artistry has been showcased at the largest music festivals, hottest club venues, and celebrity private parties throughout the US, Australia, China, Canada, Dubai, Europe, Japan, Mexico, the Philippines, Sri Lanka and more.
He has also been the exclusive party DJ for Manny Pacquiao, Black Eyed Peas, Kanye West, the Grammy Awards, American Music Awards, the Sundance Film Festival, NBA All-Star Games, The Democratic National Convention After Party, The Magic Convention, SEMA, LA Fashion Week, X-Games, and hundreds of other corporate and private events. Icy Ice is universal across the DJ spectrum spinning for LA's top-rated radio station, Power 106, to hosting music TV shows, to appearing in movies, to owning multiple retail shops and music websites – StacksTV.net, ExclusiveGrooves.com and TurntableU.com.
Icy Ice is currently featured as a DJ & Video Mixer on LA's top-rated radio station, Power 106 as well as doing mixes for Wave 891 in Manila. His mixes are also heard weekly by tens of millions throughout the US and the Philippines via syndication on Superadio. For the past several years, Icy Ice has been expanding the exposure of, "Visual Turntablism," through a variety of high profile online platforms and can be seen live every Tuesday at StacksTV.net and BReal.TV (Cypress Hill's online channel).
Icy Ice's accomplishments include spinning for acclaimed radio stations such as KKBT 92.3 The Beat, 93.5 KDAY, Divine Forces Radio on 90.7 KPFK, and Movin 93.9 FM with Rick Dees in the Morning. Icy Ice has been the resident DJ for Guerilla Union's "Rock The Bells" Music Festivals and toured as the DJ for legendary Hip Hop artist, KRS-One. A renowned turntablist, entrepreneur and elite party rocker, DJ Icy Ice continues to push the boundaries into the future.
DJ ICY ICE of the World Famous Beat Junkies joined myxOLOGY for an exclusive livestreamed interview and DJ set. The mix will air Saturday 8/8 at 6P PDT on www.dashradio.com/myxradio.
For more follow: @djicyice Subscribe at: www.twitch.tv/snapback_live Listen to the mixes at: https://soundcloud.com/djicyice http://icyicemusic.com/
DJ Icy Ice is one of today's premier DJs and his versatile style of DJing has him playing at the hottest, exclusive club venues internationally. He is an original member of the World Famous Beat Junkies since 1992 and has performed all over the US and in countries such as Australia, China, Canada, throughout Europe, Japan, Mexico, Philippines & Sri Lanka.
For the past several years, Icy Ice has been one of the pioneers and has expanded the exposure of the "Visual Turntablists aka Video DJs" through a variety of platforms: PowerTV, TurntableU & Stacks TV which once aired here on myxTV.
Over the years Icy Ice has been the DJ of choice for celebrity events such as All of Manny Pacquiao's Fight After-parties in Las Vegas, Grammy After Parties, American Music Awards After Parties, NBA All-Star Game After Parties, Magic Johnson's Mid Summer Nights Events, Shaq's Birthday Party, Sundance Film Festival Party, National Democratic Convention After Party, our official first myspace.com party in LA and has played for hundreds of corporate & private events.
Icy Ice's accomplishments include spinning for the biggest radio stations like 92.3 The Beat, 93.5 KDAY FM, 90.7KPFK, Power 106 FM, 99.5 RT in Manila, Divine Forces Radio "DFR" with Fidel Rodriguez from 1998-08', and at Movin 93.9 FM mixing for "Rick Dees in the Morning." Icy Ice had built multiple retail record store locations in (Los Angeles, San Diego, Ontario CA) & an online record store stacksvinyl.com.
Icy Ice helped create club promotion powerhouse Legend Entertainment, was featured in the ground breaking movie for Filipino Americans: The Debut, and was the resident DJ for the WNBA LA Sparks home games. He has toured as the DJ for Legendary Hip Hop artist KRS-One and was the DJ for his radio show "The Temple Of Hip Hop". DJ Icy Ice has carved out a name for himself as a respected turntablist, radio personality & elite party rocker. You can now find him weekly at Snapback Long Beach and LA with the crew weekly spinning all the best 90s hip hop and R&B.