The "Back To Our Roots" themed LA County Fair brought NEXTFEST – a multi-stage indie music festival inside the fair – featuring the next in emerging talent. NextFest emerging talent performances took place from all sound arenas every weekend of May, Fridays-Sundays during the Fair across 4 stages. Fair goers saw NextFest LA on The Lagoon Stage, The Farm Stage, The Plaza Stage and The Community Stage. Performers includes Mayer Hawthorne, The Boompap Kids & many more. For more info and to see the previous line up – visit nextfestla.com.
On Saturday May 7, 2022, MYX partnered with the NEXTFEST to curate an eclectic group of established & emerging talented artists of Filipino American heritage to perform at the NEXFEST MYXtape including AJ Rafael, Nieman, Larren Wong & Nievera alongside DJ sets by DJ KZA & Nico Blitz.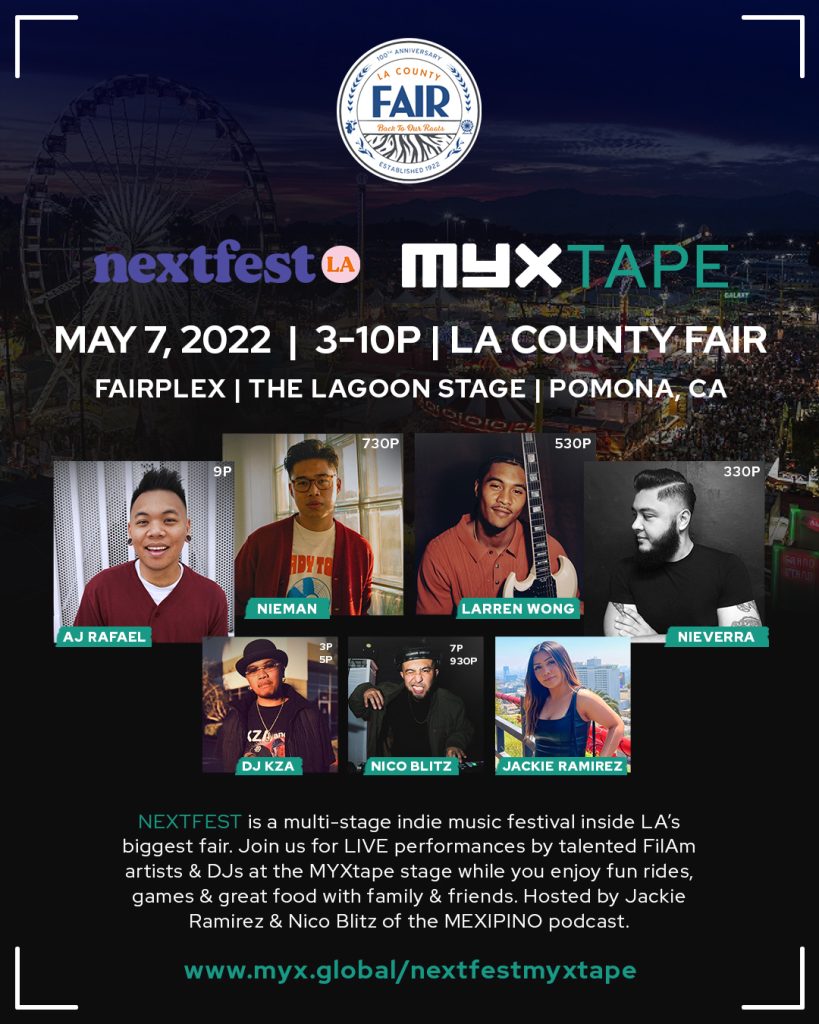 The event started at 3P sharp andwas co-hosted by Nico Blitz and Jackie Ramirez of the popular MEXIPINO podcast. Entrance to NEXTFEST was included in your weekend day or season pass into the LA County Fair. Dane Amar did a surprise song during DJ Nico Blitz' DJ set.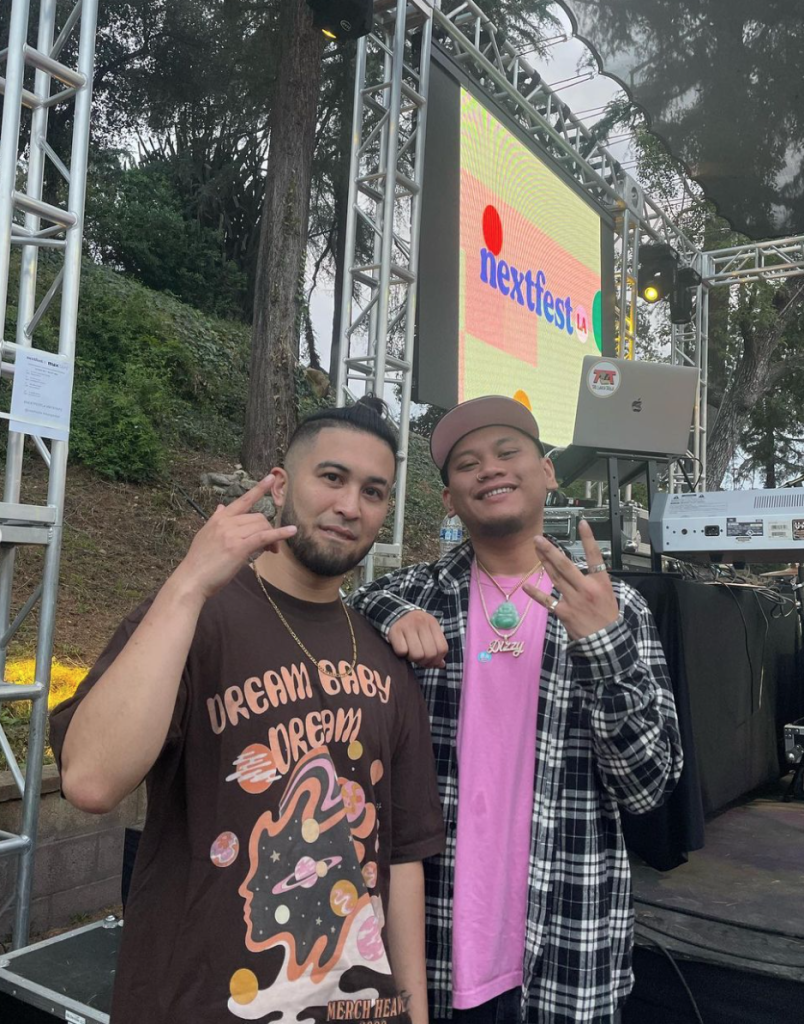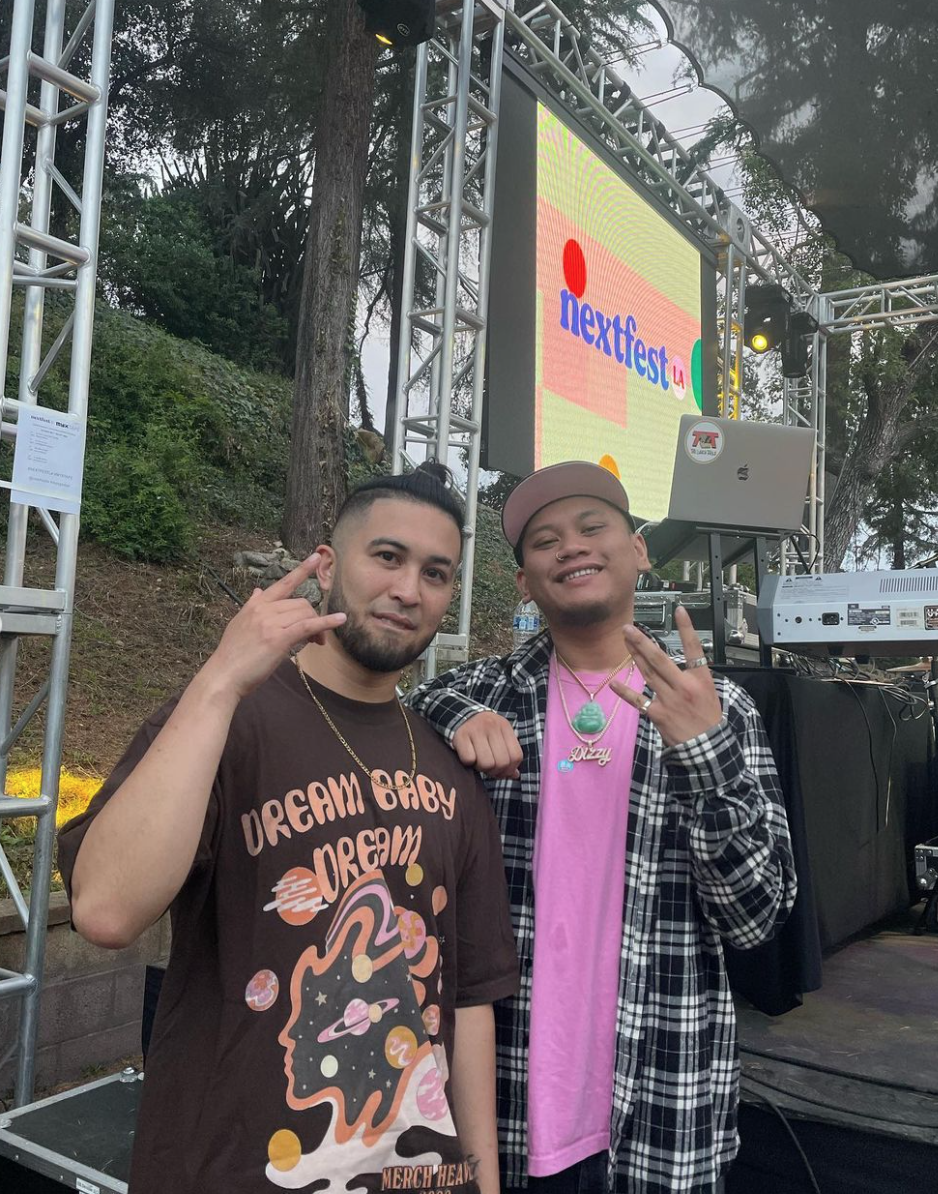 Make sure to tag #NEXTFESTLA #MYXtape while you are enjoying the concert and LIVE DJs.
NEXTFEST MYXtape at the LA County Fair 5/7
LOCATION: Pomona Fairplex: 1101 W. MCKINLEY AVE. POMONA, CA 91768
The Lagoon Stage inside the LA County Fair highlight videos below of the various performers. The event was co-hosted by Nico Blitz and Jackie Ramirez of the popular MEXIPINO podcast. Watch Watch MYX APAHM Featured Artist Nieman's full performance here and see more NEXTFEST MYXtape performances coming soon to: www.myx.global/nextfestmyxtape.
The performances were shot by Brian Gomez and Riley Lattanza, edited by Brian Gomez.
ABOUT AJ RAFAEL:
AJ Rafael is a popular singer/songwriter & content creator with over 1M subscribers on YouTube, and over 600,000 followers on TikTok. AJ was recognized as aFil-Am Game Changer by the City of Los Angeles in 2017. His debut album, Red Roses, charted on Billboard and at #4 on the Pop iTunes Charts. AJ is also active in the theatre world, working with renowned companies such as East West Players and American Repertory Theatre.
ABOUT NIEMAN:
NIEMAN is an R&B/Pop singer/songwriter based out of Los Angeles County. With millions of streams on Spotify, Nieman's music captures his unique blend of classic RnB storytelling with an Alt-Pop sound. His single "Why Do I Still?," from his second E.P. , "Palette," was featured on the top 10 on Spotify U.S. Viral 50 Charts, making an appearance on Billboard.com.
ABOUT LARREN WONG:
LARRENWONG is a self-taught vocalist, multi-instrumentalist, producer, and songwriter from Union City, CA. The child of a Filipino immigrant mother and African-American father, Larren has a diverse, rich ethnic history. His grandfather, a big band jazz leader and flautist in the New York Philharmonic was an early musical role model for Larren, despite being hard to impress.
ABOUT NIEVERA:
Nievera is a critically acclaimed singer/songwriter/producer/musician originally from the Philippines. He moved to California to work with other artists and to share his music with a new, international audience. Watch the live performance of "Home" above and the music video below:
ABOUT NICO BLITZ:
Virally known on TikTok and Twitch, Nico Blitz is a sought after DJ, host, & events producer. Nico is the founder of the "Yee The Party" series and the "Nico Blitz" Podcast, airing weekly on YouTube & MYX, interviewing artists like Rich Brian, MBNel, Phil Tayag (Swagpitt), SoSuperSam, P-Lo & more. He also co-hosts the popular MEXIPINO podcast, breaking Boundaries in the Mexican and Filipino American cultures with co-host Jackie Ramirez. In his spare time, he is the radio producer for the nationally syndicated radio show The Bootleg Kev, and is the Co-Founder of the SARI NOT SARI campaign, that helped raised money for victims of the recent typhoons in the Philippines.
ABOUT DJ KZA:
DJ KZA is an open format DJ and multimedia artist from San Diego, CA that is known for his popular Twitch livestream shows. He has DJ'd in venues across the West Coast like Arena K-Town in Los Angeles/San Francisco, Rebfest in Las Vegas and Beachhouse in San Diego.
MYX is back for another round of great DJ sets by some of your favorite from the 619 aka San Diego aka "Daygo," by locals. Tune in for some great music and stop by Filipino owned SNOICE for some great shaved ice, halo halo or boba to enjoy while you watch the livestreams.
Visit myx.global/filipinodjs to discover talented DJs from around the world.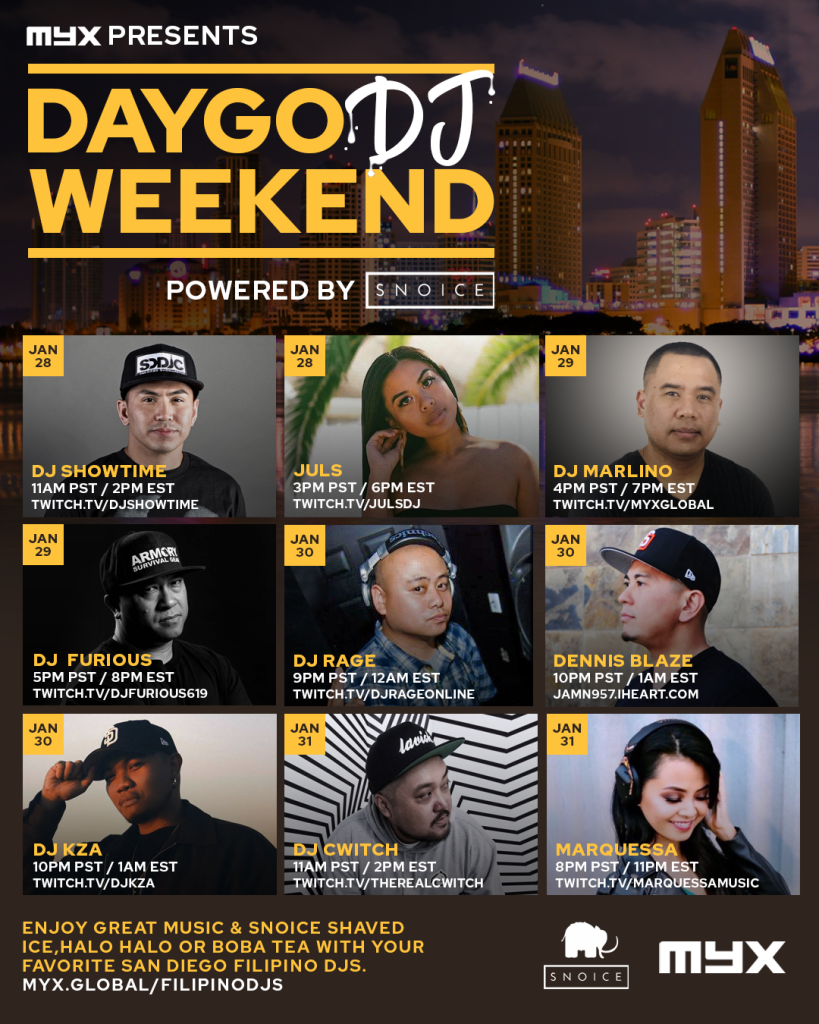 Snoice is a dessert shop specializing in cold Asian-inspired desserts like custom halo-halo, one-of-a-kind ice cream sandwiches, shaved snow, and trendy boba drinks, announced the opening of its second location in Kearny Mesa. The popular Paradise Hills shop's arrival in the popular dining destination referred to as the "Convoy District," makes it one of the first and only representations of Filipino cuisine in the area.
Founded in 2015 by second-generation Filipino American restaurateurs and San Diego natives, Jayrell Ringpis and Dianne Manansala-Ringpis, Snoice began as a pop-up inside of local Filipino restaurant, Kababayan Bakery, located in the Paradise Hills area of San Diego, California. Thanks to the popularity of its offerings, the shop has since expanded into a full storefront, added mobile and full-service dessert catering for public and private events, launched numerous collaborations with other local restaurants and sparked the creation of the annual Paradise Hills Night Market.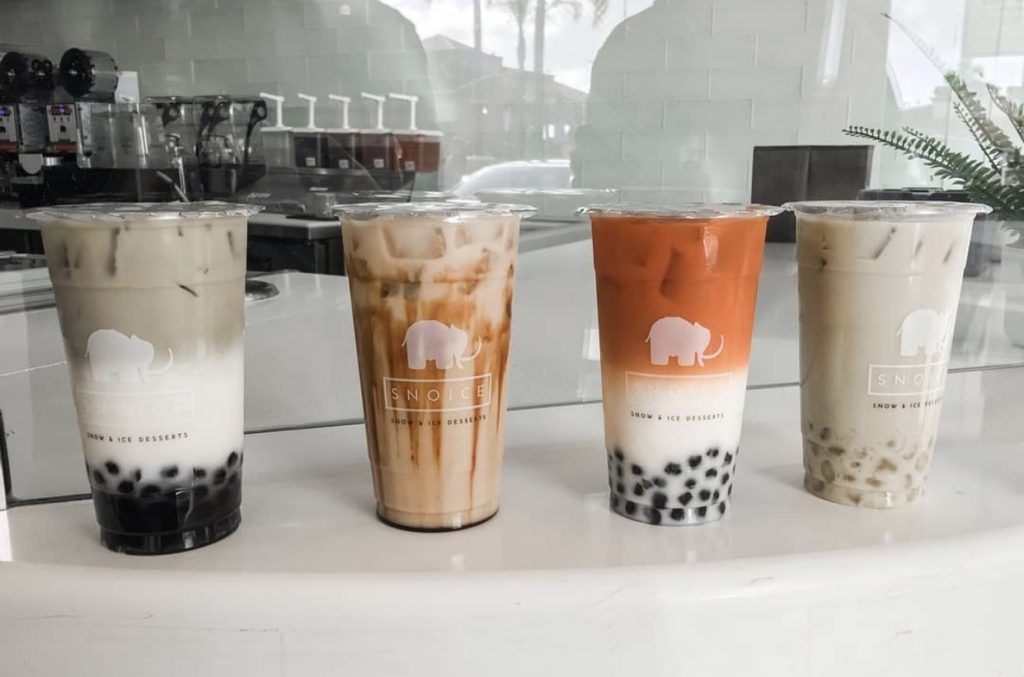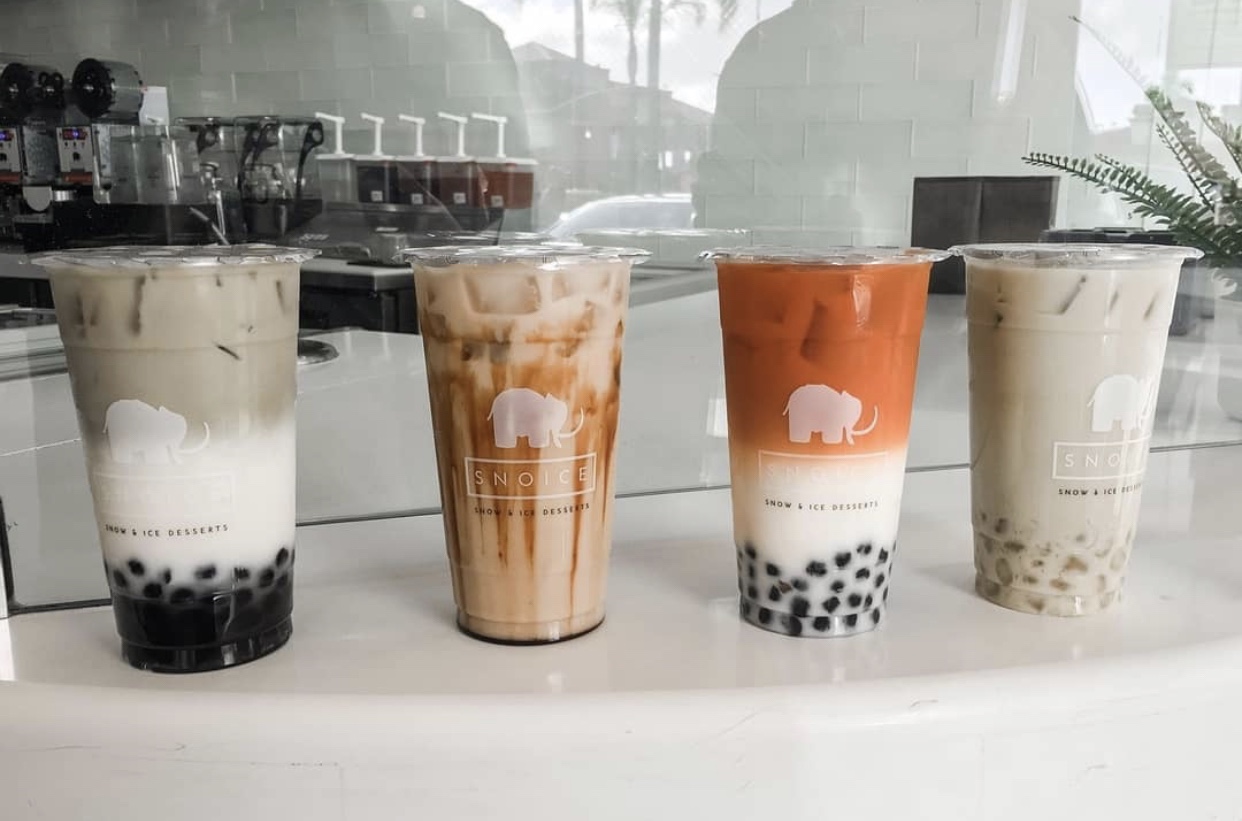 BOBA PASS LAUNCH: Snoice, a dessert shop founded in 2015 in Paradise Hills, celebrated the opening of its second location in Kearny Mesa with the launch of the "Boba Pass"—the first-ever unlimited boba monthly membership.
The program will allow subscribers to redeem unlimited boba drinks at the new Kearny Mesa location. With the exclusive card, members can enjoy a free drink once every three hours. The basic package starts at $29 per month and is limited to a select number of drink flavors, with the option of adding boba toppings for free. While the introductory package gives access to all the thai, saigon, and jasmine milk teas that boba lovers could ever want, Snoice plans to expand the offering to all locations and add more options in the near future.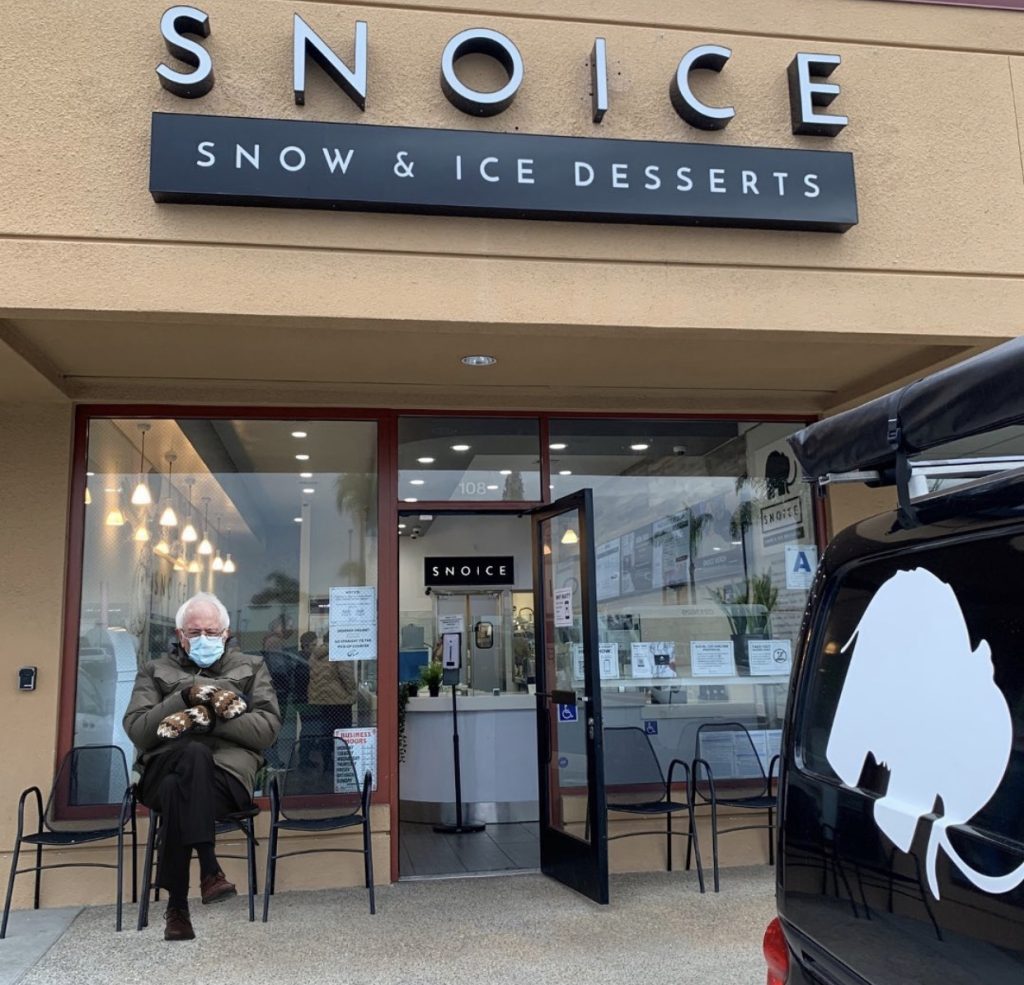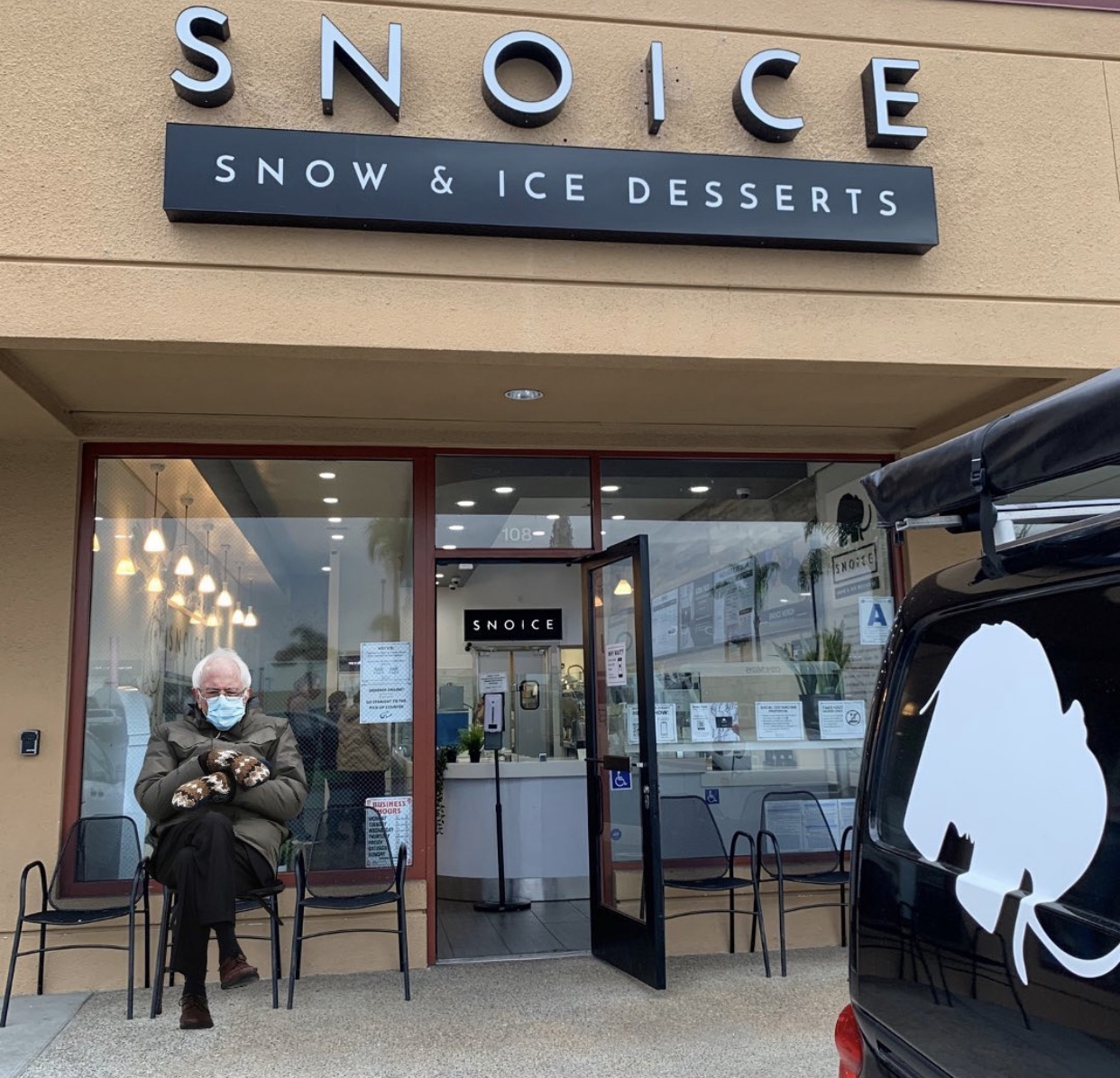 THE FIRST HALO-HALO IN CONVOY: Snoice is the first to offer custom halo-halo in San Diego and is now the first to bring it to the Convoy District. From our start as a pop-up, we were among the first to introduce Taiwanese-style shaved snow to Paradise Hills, followed by build-your-own halo halo, which is traditionally served pre-filled.
SNOICE Store Locations:
Kearny Mesa / Convoy
7420 Clairemont Mesa Blvd Ste 108
San Diego, CA 92111
Paradise Hills/Spring Valley 8423 Paradise Valley Road Ste B Spring Valley, CA 91977
Connect with Snoice to stay up-to-date with new flavors and upcoming events at snoicesd.com or by following @snoicesd on Facebook, Twitter or Instagram.
More info on SNOICE SD:
SNOICE has 2 locations in San Diego. It was voted best desserts in San Diego, They started the first boba subscription service where you can get unlimited boba teas for 29/month! Details here.
The space reflects their values as two young parents who left their careers in the bustling startup world to focus on raising a family. They grew up in San Diego, in Philippines immigrant households that ran small businesses in hopes of achieving the American Dream. They wanted to continue that legacy and build our own community where their family and friends can gather over a common love: dessert. To them, dessert is a rewarding way to connect generations—from the lolas who love a classic halo-halo, to the younger generation of boba lovers.