Via Deadline, "The Los Angeles-based East West Players, the nation's first professional Asian American theatre organization, is teaming with musician AJ Rafael again for the holiday edition of Crazy Talented Asians, the ninth edition of the live show celebrating represenation of Asians in the arts. This year will feature performers Isa Briones (Picard, Hamilton), Josh Dela Cruz (Blues Clues), Dante Basco (Hook, Avatar The Last Airbender), Deedee Magno Hall (Steven Universe, Mickey Mouse Club), among others. The event is set to take place virtually on December 13 starting at 5:30pm PT via Rafael & East West Players' Facebook Page & East West Players YouTube channel.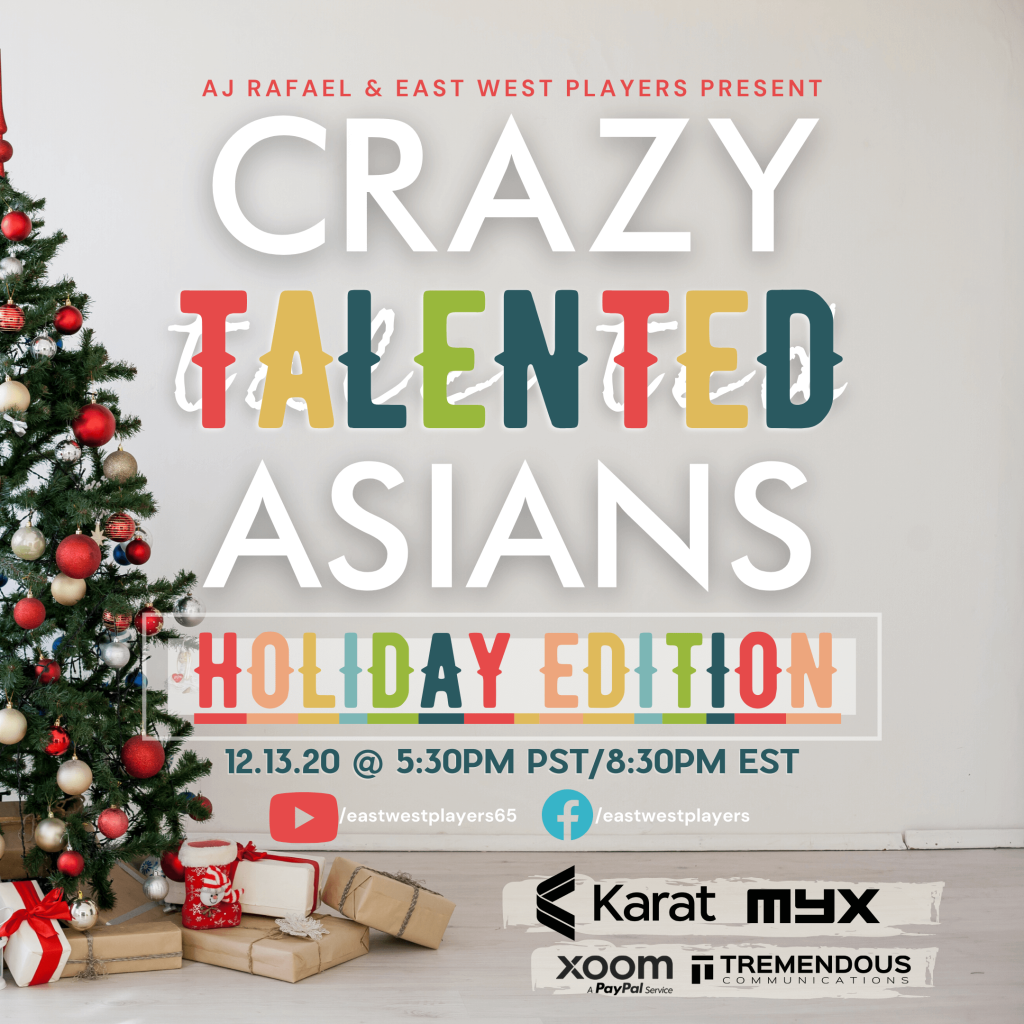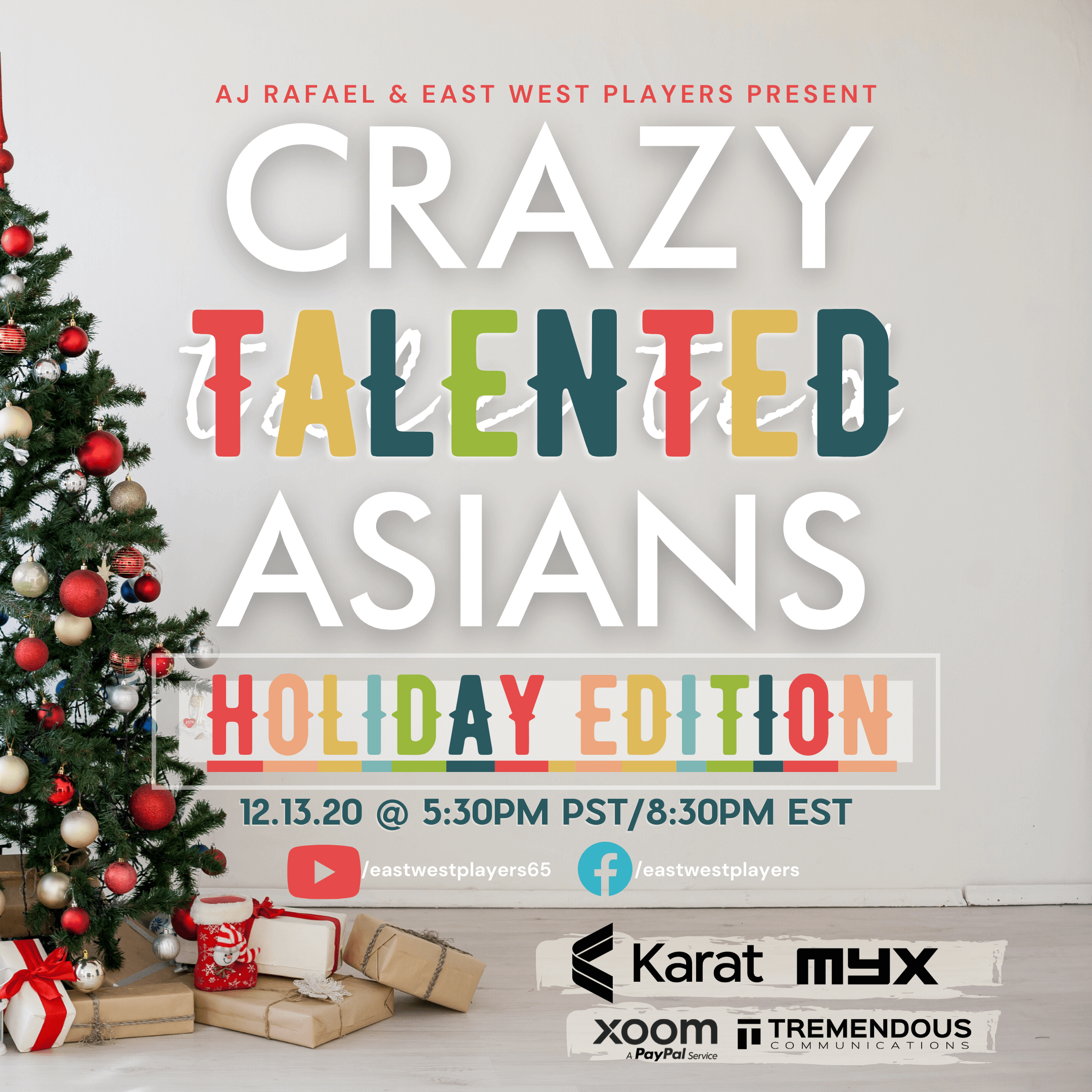 The full line-up has been released below:
Hosted by AJ Rafael (Singer/Songwriter/Music Director) & Alyssa Navarro (Diversity & Inclusion Walt Disney Studios)
Deedee Magno Hall (Steven Universe, Miss Saigon, Wicked National Tour)
Dante Basco (Avatar The Last Airbender, Hook, Fabulous Filipino Bros)
Isa Briones (Star Trek: Picard, Hamilton National Tour)
Cathy Ang (Over The Moon)
Josh Dela Cruz (Blue's Clues)
Melissa Polinar, Jeremy Passion, Gabe Bondoc - MPG (Singer/Songwriters)
Jasmine Rafael (Nicki Minaj, Ariana Grande, The Prom)
Justine Rafael (UCI BFA Musical Theatre Program)
Asian Boss Girl Podcast (Melody Cheng, Helen Wu, and Janet Wang)
Jules Aurora (Singer/Actress Young & the Restless)
Daniel Ho (Ukulele Virtuoso, Multi-Grammy Award Winner)
Albert Chang (Violinist, Magician, Twitch Streamer)
Kevin Chung (SInger/Songwriter/TikTok Musician)
GALVN (Pianist/Songwriter)
Yvette Lu (Hamilton National Tour)
Leo Matsuyama (Culture Shock LA)
Sponsored by Karat, Xoom, with media partners myx & Tremendous Communications
Highlights from the show can be viewed on myx soon as well as donations to the ABS-CBN Foundation to help recent typhoon victims will be mentioned during the show. Tag @ajrafael, @myglobal #crazytalentedasians while watching the program.
AJ Rafael & his girlfriend/co-host, Alyssa Navarro were recently featured on Good Morning America for their viral videos of singing Disney songs while working from home: