Yellow Rose actress, Eva Noblezada is set to star in her first animated film, Luck through Apple TV+. She'll be playing Sam Greenfield who's the unluckiest person in the world. The Skydance Animation film, gives Sam a chance of redemption as she enters the never-before-seen, "Land of Luck" where she meets magical creatures to help turn her luck around.
Eva shares that there's so much to learn from Sam because of her determination of not letting "bad" things get to her. "Despite her bad luck and despite her clumsiness and everything that goes wrong, [Sam] doesn't really let anything get in her way. And it's just really nice to see a determined young woman who is very self-aware but is still like, 'I just gotta keep going.'"
Also part of the cast are Simon Pegg, Jane Fonda, Whoopi Goldberg, Flula Borg, Lil Rel Howery, Colin O'Donoghue, John Ratzenberger, and Adelynn Spoon. Start streaming Luck starting August 5th only on Apple TV+.
Cover Photo Credit:
Our friends over at Kollective Hustle shared a cast photo from the first week of filming, Easter Sunday. The film stars Fil-Am comedian Jo Koy and directed by Jay Chandrasekhar. Easter Sunday takes from Jo Koy's life experiences all set around an Easter Sunday celebration.
The photo's caption shares the list of cast member involved in the film. We found out last month that Yellow Rose star Eva Noblezada is on the roster along with fellow comedian Brandon Wardell who's playing Jo Koy's son. Also joining the cast are:
Asif Ali
Tia Carrere
Lydia Gaston
Rodney To
Eugene Cordero
Melody Butiu
Joey Guila
Elena Juatco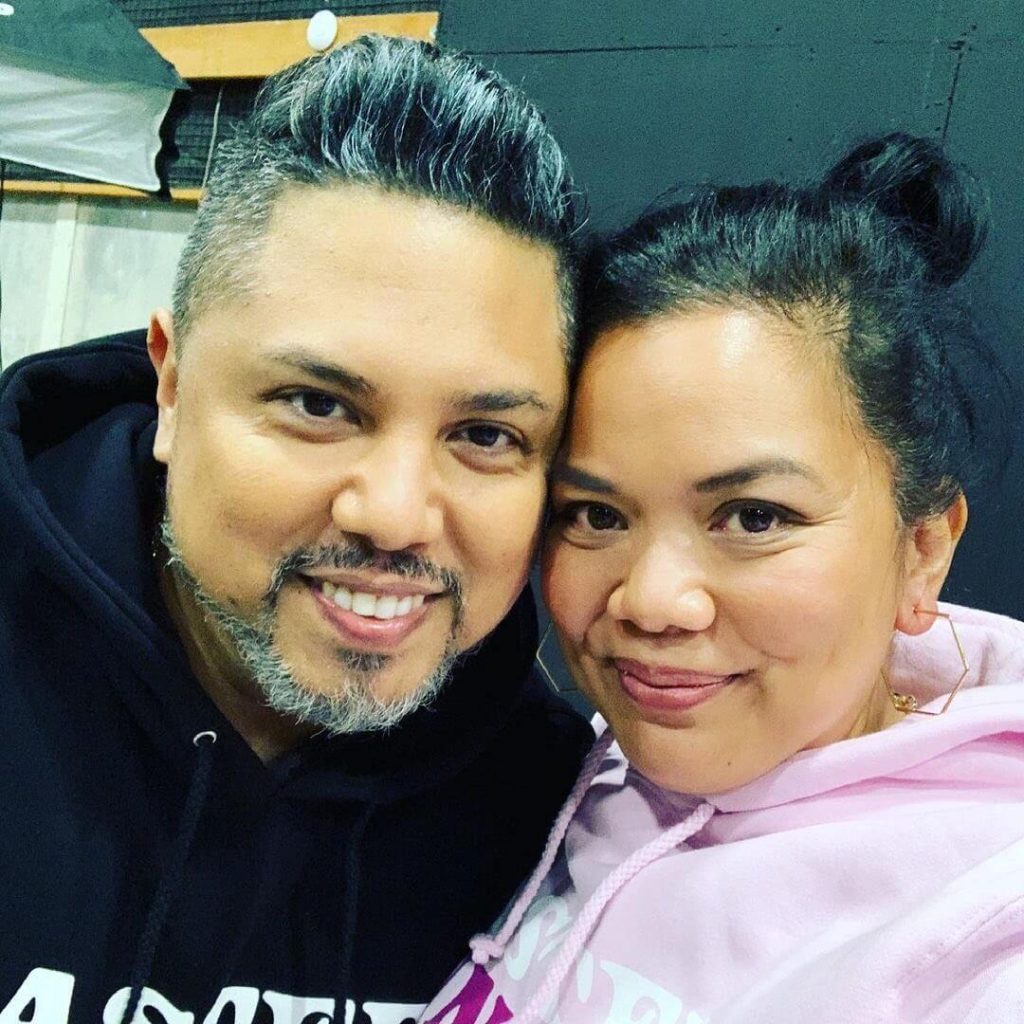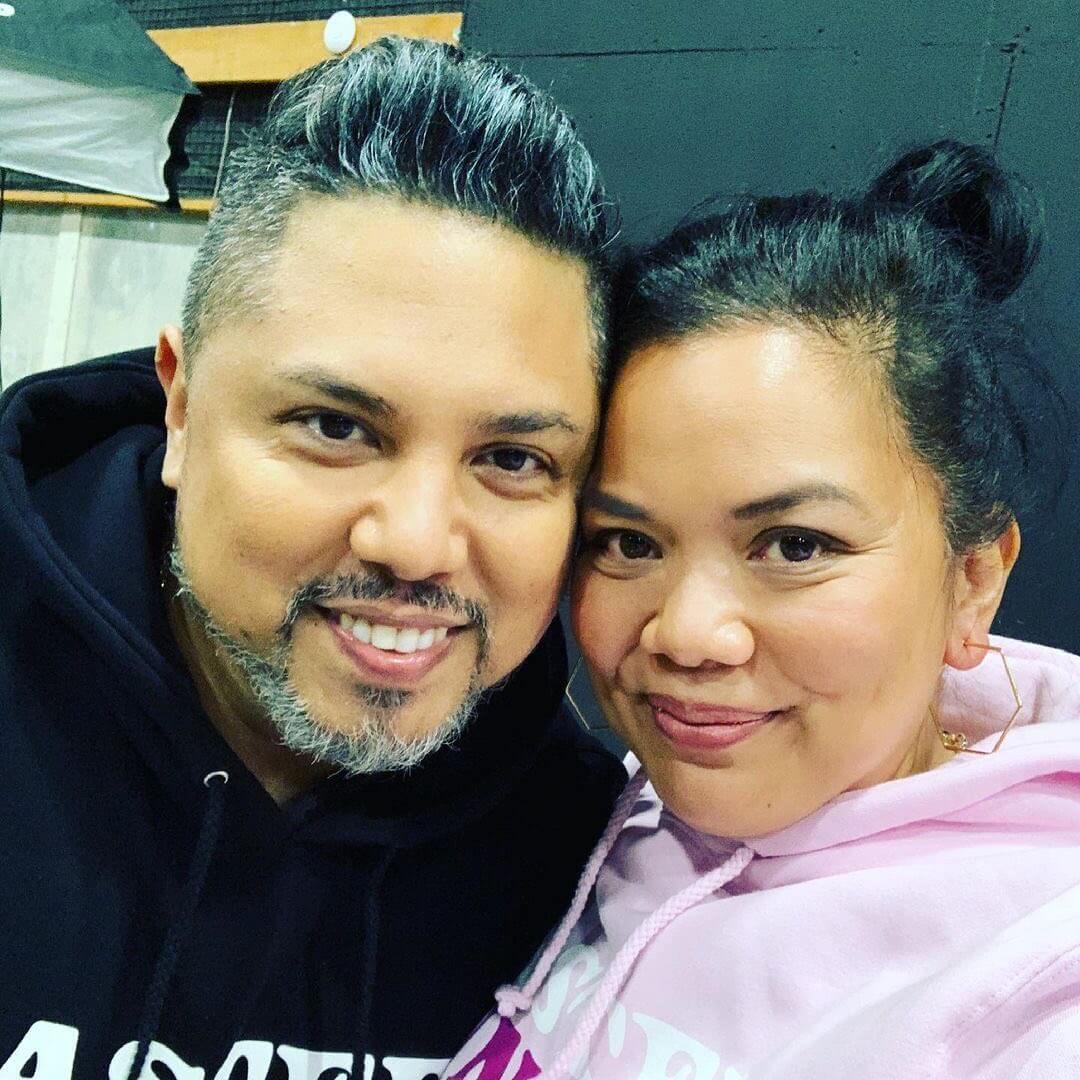 Jo Koy shared how meaningful it's been to start production on a film that highlights a Filipino family. It'll not only bring representation, but also showcase diverse and talented individuals, and the Filipino culture globally. He's said before that his story not only relates to Filipinos, but it resonates with many other people. The story of family is the center of Jo Koy's career and something that's relatable worldwide.
Cover Photo Credit: Kollective Hustle Facebook
Earlier this year, we heard about a casting call for a film involving a popular comedian. Jo Koy is starring in the film, Easter Sunday which is loosely based around his life experiences. The plot takes place around an Easter Sunday family celebration. For Filipinos, Easter is a big deal. Holy Week leads up to Easter and is filled with tradition.
Just announced from Deadline, Eva Noblezada and Brandon Wardell joins the cast. Noblezada comes from a Broadway background and the award-nominated film, Yellow Rose. A film that follows Rose, an undocumented Filipina, who dreams of leaving her small town in Texas to pursue her country music dreams. Wardell, a comedian known for his work on Comedy Central and appearances Curb Your Enthusiasm, Like and Subscribe, and more. He also has a podcast called "Yeah, But Still" with Jack Wagner. It's also featured on Vulture's list of the 10 best comedy podcasts of 2020.
According to the Hollywood Reporter, Jay Chandrasekhar is directing the film and Ken Cheng will write the script. Jo Koy and Cheng are executive producing, along with Joe Meloche, Jessica Gao, Jimmy O. Yang, Rideback's Nick Reynolds, and Seth William Meier. Although there's no other details about the film besides possibly beginning shooting this spring, we can expect a good time full of laughs. It's exciting to see more representation of the Fil-Am life on the big screen. First we get Yellow Rose and now we look forward to Easter Sunday. We hope this puts more of a spotlight on a Filipino families living in America.
Cover Photo Credit: Eva Noblezada Facebook
While awards season is here, four Filipina American artists have an opportunity to break ground. Variety includes Eva Noblezada, Ruby Ibarra, H.E.R. and Cathy Ang in prediction talks. Predictions and nominations are regularly updated so we'll have to be on the look out. These artists continue to make us proud so let's continue to support them by listening and sharing their music! Congratulations to everyone!
The Best Original Song award is given to songwriters for an original composition written for a film. It is presented by the Academy of Motion Picture Arts and Sciences (AMPAS) to those part of the motion picture industry.
Check out the songs below and make sure to catch the films!
Square Peg performed by Eva Nobllezada in the film, Yellow Rose. Watch it on streaming platforms: Amazon Prime Video, iTunes, Google Play, Vudu, and Fandango Now
2. A Thousand Cuts performed by Ruby Ibarra for the A Thousand Cuts documentary. Watch it on streaming platforms: Amazon Prime Video, Google Play, and Vudu.
3. Fight For You performed by H.E.R in the film, Judas and the Black Massiah. The film initially premiered in the 2021 Sundance Film Festival with a U.S. release on February 12, 2021 in theaters and digitally on HBO Max.
4. Rocket to the Moon performed by Cathy Ang in the film, Over the Moon. Watch it now on Netflix!
LINGUA Franca
According to the Asian Journal, the 2021 Independent Spirit Awards nominates LINGUA Franca for the John Cassavetes Award. These prestigious awards are given to independent filmmakers.
Isabel Sandoval starred, directed and wrote the film which explores the Filipino immigrant story. The story follows an "undocumented trans Filipina caretaker living in New York City who struggles financially to support her mom back home. She also pays for an American man to marry her for a green card".
The film made history as the first film directed and starred by an openly trans woman of color when it premiered at the 2019 Venice International Film Festival. You can find it currently on Netflix and catch the 36th annual Spirit Awards air live on April 22 at 10:00 pm ET/7:00 p.m. PT exclusively on IFC and AMC+.
Yellow Rose
Gold House, a premier nonprofit collective recognizes Yellow Rose in its 2021 Gold List. Yellow Rose earns two honorable mentions under the Best Picture and Best Actress categories. The lead actress, Eva Noblezada was among other talented actress considered for Best Actress but ultimately went to Yeri Han (Minari) and Leah Lewis (The Half Of It).
The Gold List honors the most outstanding Asian and Pacific Islander (API) achievements in the film industry. The collective dedicated to enabling more authentic multicultural representation and societal equity.
Variety also mentions the song, Square Peg from the film as a contender for the Oscars Best Original Song. Although it's part of the unranked contenders, it is being talked about in the same ranks as other mainstream songs in film.
The film follows a Filipina teen who must decide whether to stay with her family or leave her small Texas town to become a country music singer. Yellow Rose is now available to rent or buy on Apple TV, Amazon Prime Video, Vudu, Fandango, Google Play and Play Station. Get the Official Yellow Rose Soundtrack Available here.
Cover Photo Credit: Lingua Franca Film Facebook
Yellow Rose actress, Eva Noblezada and How to Get Away with Murder actor, Conrad Ricamora land guest star roles on primetime television this week. 24-year-old Noblezada appears on the most recent episode of Law and Order: SVU alongside Mariska Hargitay. The episode revolved around a meeting between Noblezada's character and her idol turning violent.
As Broadway shows remain shut down due to the pandemic, Law & Order showrunners aim to continue to hire stage actors. Noblezada's career in Broadway has earned her two nominations for a Tony Award. One for the role as Kim in the 2017 Broadway production of Miss Saigon, and for the lead role of Eurydice in Hadestown.
Conrad Ricamora best known for his character of Oliver Hampton on ABC's How to Get Away with Murder, will have a reoccurring role on Fox's The Resident. He'll play the stepson of surgeon, Dr. Bell played by Bruce Greenwood. We may also see Ricamora's character scrub in as he is also a surgeon.
Ricamora is also a stage actor, having portrayed Ninoy Aquino in the 2013 Off-Broadway musical, Here Lies Love, which won him a Theatre World Award. In the show Soft Power, he was nominated for a Lucille Lortel Award for Outstanding Lead Actor in a Musical. To top it off, he's also a Grammy nominee for Best Musical Theater Album, Principal Soloist in The King and I.
If you're looking for something new to binge on, check out these latest episodes! Let us know if you recommend anything we should check out!
Yellow Rose is now available to rent or buy on Apple TV, Amazon Prime Video, Vudu, Fandango, Google Play and Play Station. The movie will also be released in the Philippines on January on KTX.PH.