MYX Global Featured Artist, Ez Mil, has been working hard honing his craft for years with his family as inspiration and support. He is currently manifesting success with years of preparation meeting the right opportunities. Although what might seem like an overnight success really isn't, it is actually years of ongoing grind that he's had since moving to Las Vegas 4 years ago from Olangapo City, Subic City in the Philippines.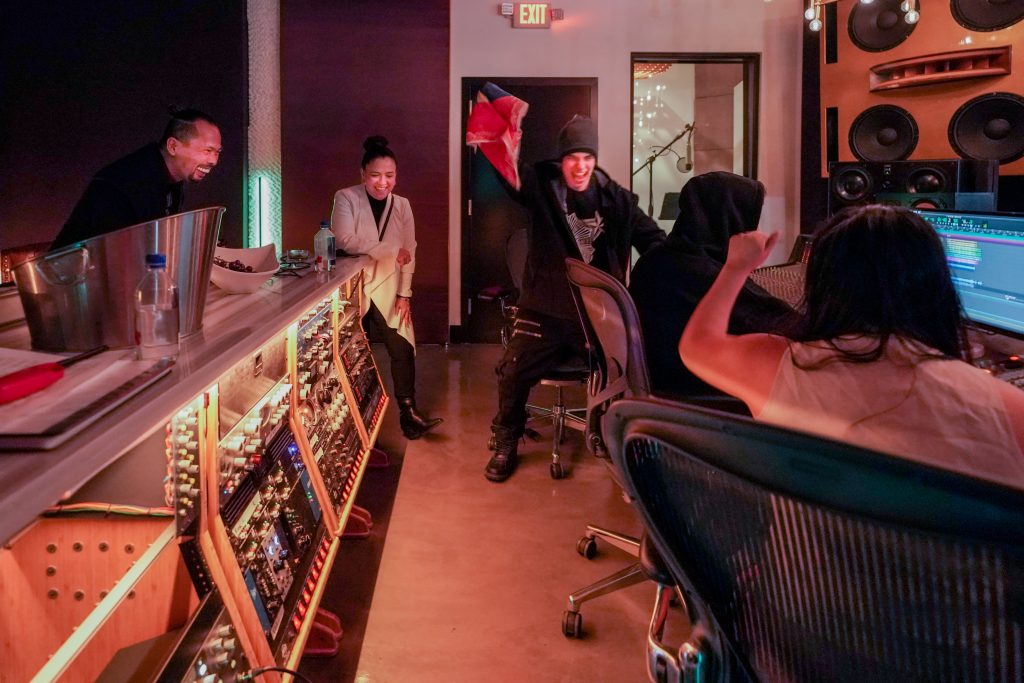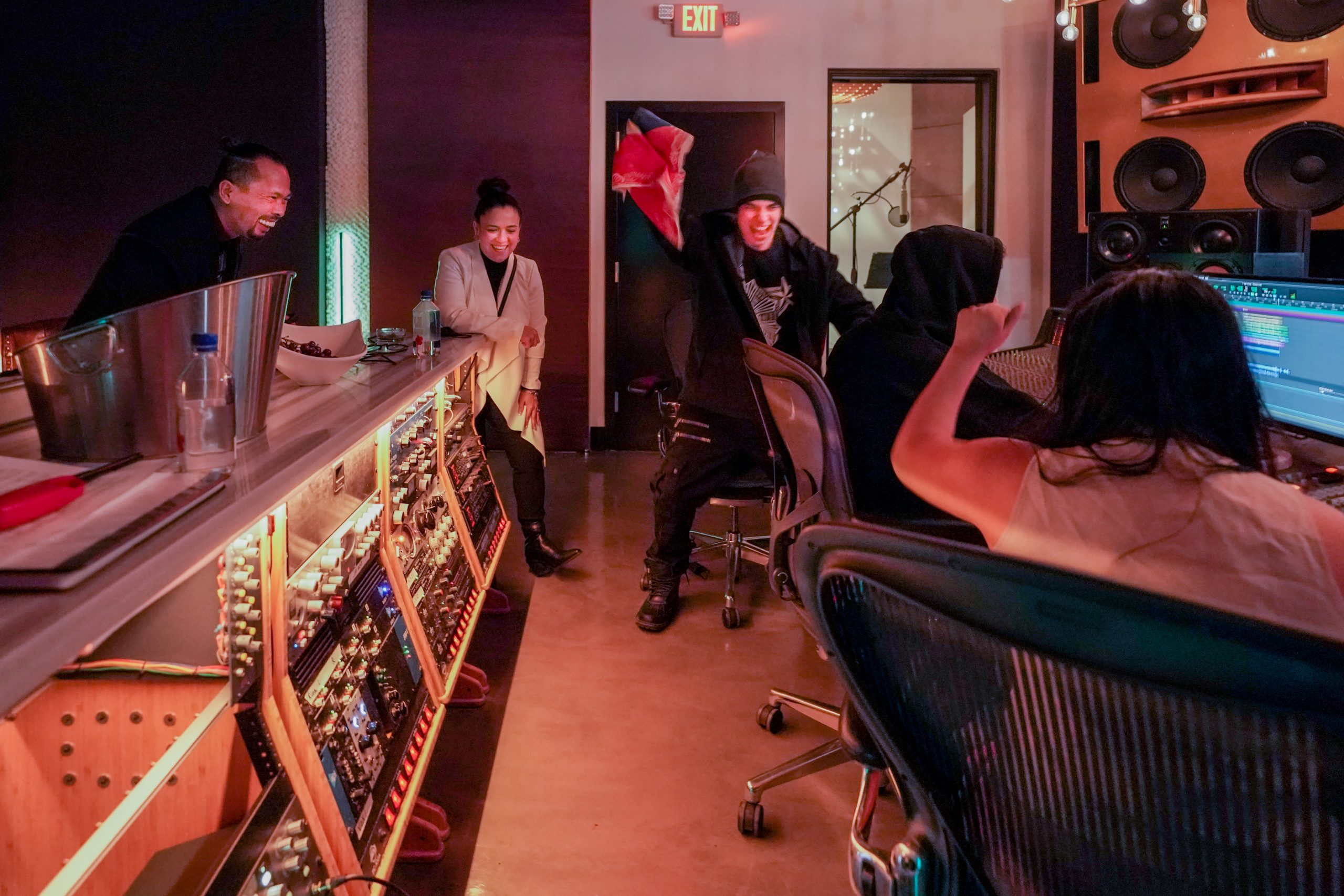 Ez is not just a talented lyricist, songwriter, musician, dancer, skateboarder, director, editor & producer, but at the core of it all – he's a proud Filipino, "despite any turmoil" within his birth country. Although his skin color might not reflect his identity that he shouts on his recent hit, "Panalo (Win)." he shouts, "I'm Pinoy!" when criticized for being "Tisoy." The Wish Bus has launched in the US & is now become an international brand known for breaking the best of Filipino talent like Bugoy Drilon, KZ Tandingan, IV of Spades and Ben&Ben to global audiences.
ASAP (All-Star Sunday Afternoon Party) also now known as ASAP Natin To', to mean '"This Is Our ASAP"'). It is a Philippine television variety show produced under ABS-CBN. ASAP is the longest running Sunday noontime variety show & became the first live entertainment program in the Philippines to be broadcast in true high-definition picture. It is currently hosted by Martin Nievera, Zsa Zsa Padilla, Gary Valenciano, Sarah Geronimo, Ogie Alcasid, Regine Velasquez-Alcasid.
The show is known for bringing together an all-star cast that include the most popular artists of the country like KZ Tandingan, Moira Dela Torre, Inigo Pascual alongside international guests like Dua Lipa, New Rules, CNCO, Haile Steinfeld & countless more. International record labels that are promoting new releases constantly vy for a featured performance on the popular show that not only airs on television, but also airs on ABS-CBN Entertainment's YouTube channel that is one of Asia's biggest with over 39M subscribers and 40B plays.
While Ez has been guesting or been featured on some of the biggest international hip hop platforms like Power 106 and AllHipHop.com, he wanted to have the first global TV performance of the new LIVE version of the song on ASAP. For this special LIVE version, he added a Bisayan verse to the song that already included Tagalog (Filipino), Ilocano & English on it as well as recorded it with hip hop's #1 leading band 1500 or Nothin, known for touring with his influencers like Kendrick Lamar and Jay-Z.
History was made because while YouTubers around the world are reacting to his Wish Bus USA video, the LIVE performance video shows the amount of energy and intensity he puts into every performance. New and existing fans rushed to KTX.PH to purchase tickets for his upcoming virtal concert after they saw the amazing performance. The concert will air for a 24 hour period for the various timezones across the world after it airs LIVE 4/17 at 8P PST & 4/18 12P PHT in Manila. His ASAP performance has already started gaining reactions with reactors like Cliff Beats for just the Manila airing, watch as the performance starts to roll out globally after being posted on Ez's personal YouTube channel.
Ez recorded the LIVE version of Panalo at Las Vegas' premiere recording Studio A, with recording/tracking Engineer Jacob Evan Magness. Jake has been known for his work with Machine Gun Kelly and the Santana Billboard #1 singles inside the building. He invited the live band to join him for this special performance as they have been known for showmanship not only on tour but as a backing band for TV shows like SkeeTV, playing alongside his favorite artists like Chris Brown, Kendrick Lamar & icons like Jay-Z.
Prior to the global airing of ASAP Natin To' on Sunday 12P worldwide, YouTube reactors like Cliff Beats specializing in hip hop, & R&B reaction videos from the greats like Eminem and Nas will kick off the global trend. I'm starting this Channel off with the goat himself Eminem along with the likes of Jay Z, Nas, Pun, Big L, Wayne,culture have already started reacting to the video. With the success of "Panalo" reaching 50M streams, you'll see new fans all over the world also reacting to this special live performance talking about his unique stage presence, talent and breathe control in future videos from international lyricist and hip hop fans. Ez will also upload the video to his personal Ez YouTube channel after the global airing.
Stream the new Panalo (LIVE) version on all streaming platforms soon & watch this amazing performance below, sharing with all your friends/fam who love hip hop.
Watch Ez's first virtual concert LIVE on 4/17 8P PST / 4/18 12P PHT (Manila) & available for 24 hours for various timezones around the world, presented by MYX & FFP Records & Management. You can purchase your tickets at KTX.PH.