beabadobee is the first Filipino born British singer to have a Spotify Billboard in the middle of the historic New York Times Square. She gushed on her IG this morning saying, "thank you @spotify! Times Square damn," understanding the significant moment that took place when the #1 streaming giant chose her to be featured this week on a billboard that millions will see the week of release of her new album, "Fake It Flowers."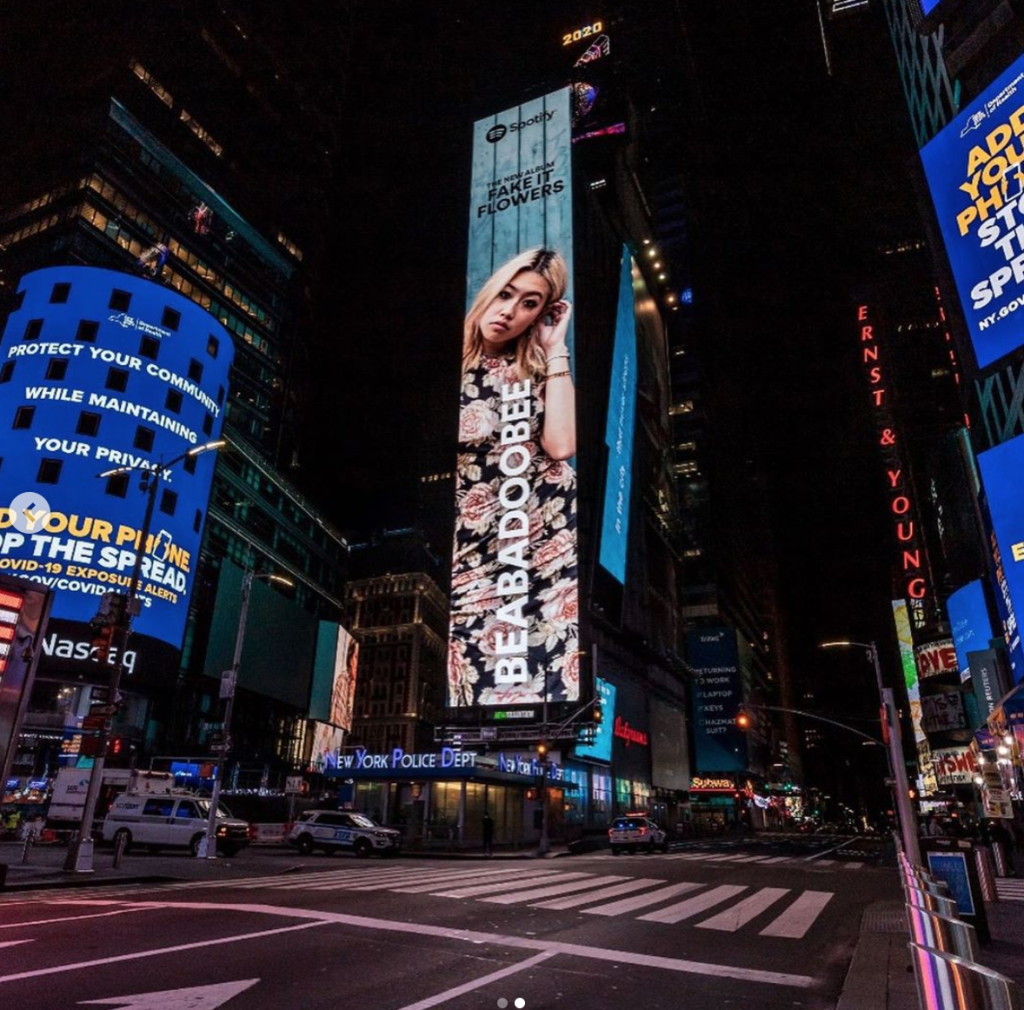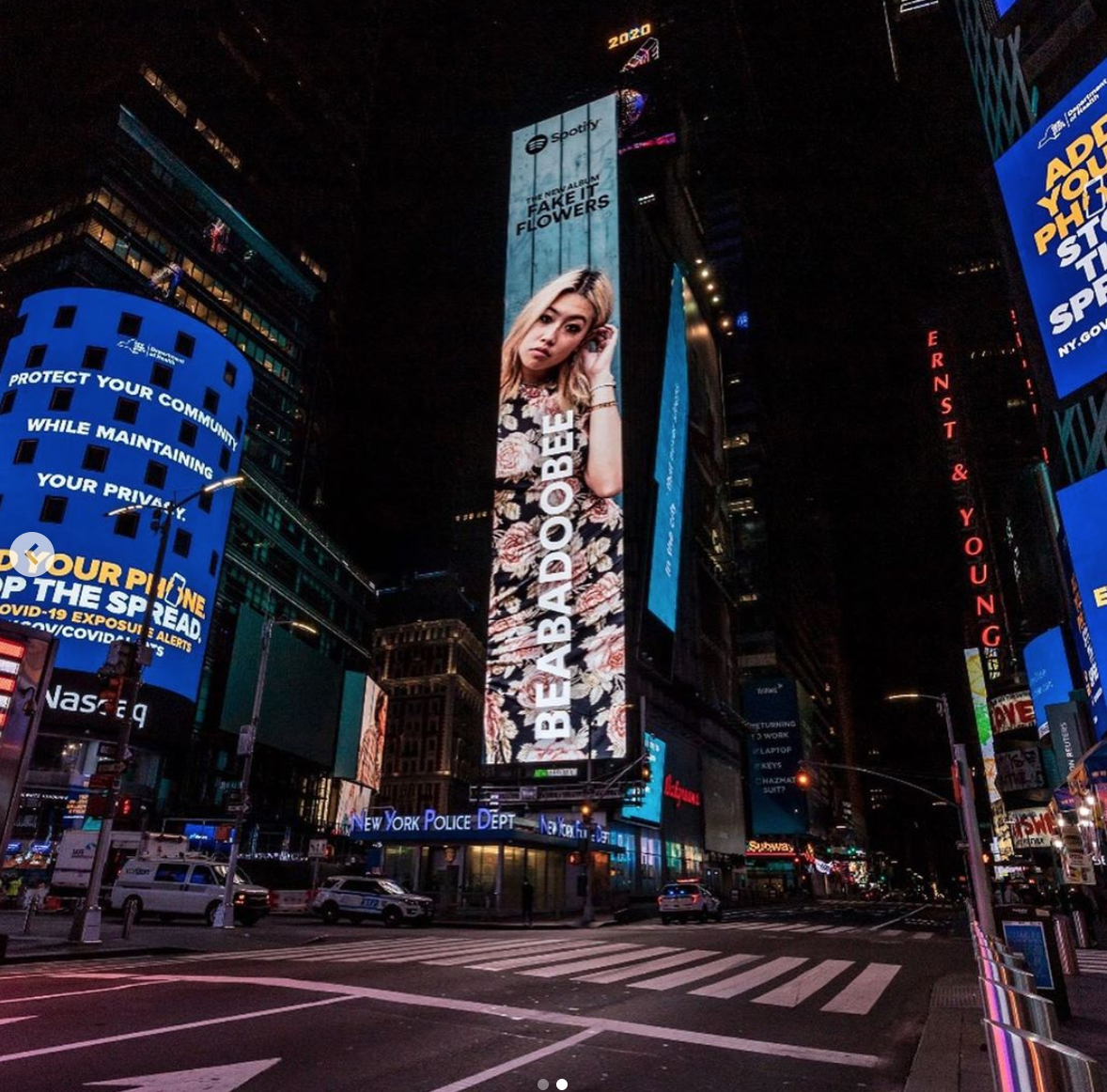 beabadobee was born in Iloilo City, Philippines in June of 2020 and moved to London with her parents at the age of 3. She grew up in West London listening to original pilipino music (OPM) as well as pop and rock music from the 1980s. She details the story in her recent myx interview where she said she also grew up loving the TFC drama series, Maalaala Mo Kaya, better known as MMK.
The historic British music journalism website and former magazine that has been published since 1952, Musical Express (NME) featured beabadobee on their historic publication.
She writes, to her fans, "FAKE IT FLOWERS IS FINALLY OUT FOR THE WORLD TO HEAR WTF. I really didn't expect this much anticipation on this album let alone people even giving a f*ck so this is crazy to me. I hope you enjoyed this world we created for you guys, from the music videos, to the live sessions to the artwork, i and everyone involved worked so hard on this and it's so strange it's finally out in the world ? I'm so proud of this album, I wrote every song in my little smelly bedroom and wear my heart on my sleeve, Cry to it, dance to it, hate it, love it, I hope it makes you feel something because it's fucking sick. Reading all the reviews feels like a dream I'm so happy 🙂 Thank you fake it flowers for existing and letting me vomit my feelings out. I'm gonna get in my pants and dance to this album in my bedroom now and I hope you do the same 🙂
you guys are sick, I hope this album makes you feel badass
I love u."
ABOUT BEABADOBEE:
Beatrice Laus, known professionally as beabadoobee, is a Filipino-born British singer-songwriter. Since 2018, she has released four extended plays under the independent label Dirty Hit including Lice, Patched Up, Loveworm and Space Cadet. Her debut studio album, Fake It Flowers, was released in October 2020. beabadoobee served as a supporting act for labelmates The 1975 during several legs of their Music for Cars Tour, as well as American singer Clairo during her Immunity Tour. She was nominated for the Rising Star Award at the 2020 Brit Awards, and was presented with the Radar Award at the 2020 NME Awards. beabadoobee was also predicted as a breakthrough act for 2020 in an annual BBC poll of music critics, Sound of 2020. Prior to quarantine, she was one of the selected to perform at Coachella 2020 that is postponed for a later date. She appeared at the 88 Rising Asia Rising Forever virtual festival that was seen by over 8 million people worldwide, a time that she said most discovered she was Filipino.