In community partnership with The House of the Philippines and Silk Road Productions, join the Padres, SoCalFilipinos and MYXers in celebrating Filipino Heritage Celebration at Petco Park.
Your Theme Game package includes a limited-edition Filipino Heritage Celebration Padres hat, donation to the House of the Philippines in Balboa Park, and a ticket to the Mets vs. Padres game. Only tickets purchased on the link below will receive the exclusive hat promotion with details e-mailed of where to pick up inside Petco Park.
Purchase your tickets HERE via Ticketmaster for June 8.
MYX partnered with LA Clippers for their annual "Filipino Heritage Night," that is known to be one of the biggest heritage nights in the NBA with past featured guests including APL of the Black Eyed Peas, Inigo Pascual, JReySoul and many more. Once again, thousands sold-out the exclusive group sale package that included a custom Filipino themed jersey to fill the arena while they played against Fil-Am player Jordan Clarkson and the Utah Jazz. Although they struggled with a huge deficit throughout the game, in the 4th quarter the Clippers pulled off an amazing win and left everyone in good spirits.
Watch the highlight video of the event below and see a photo gallery HERE.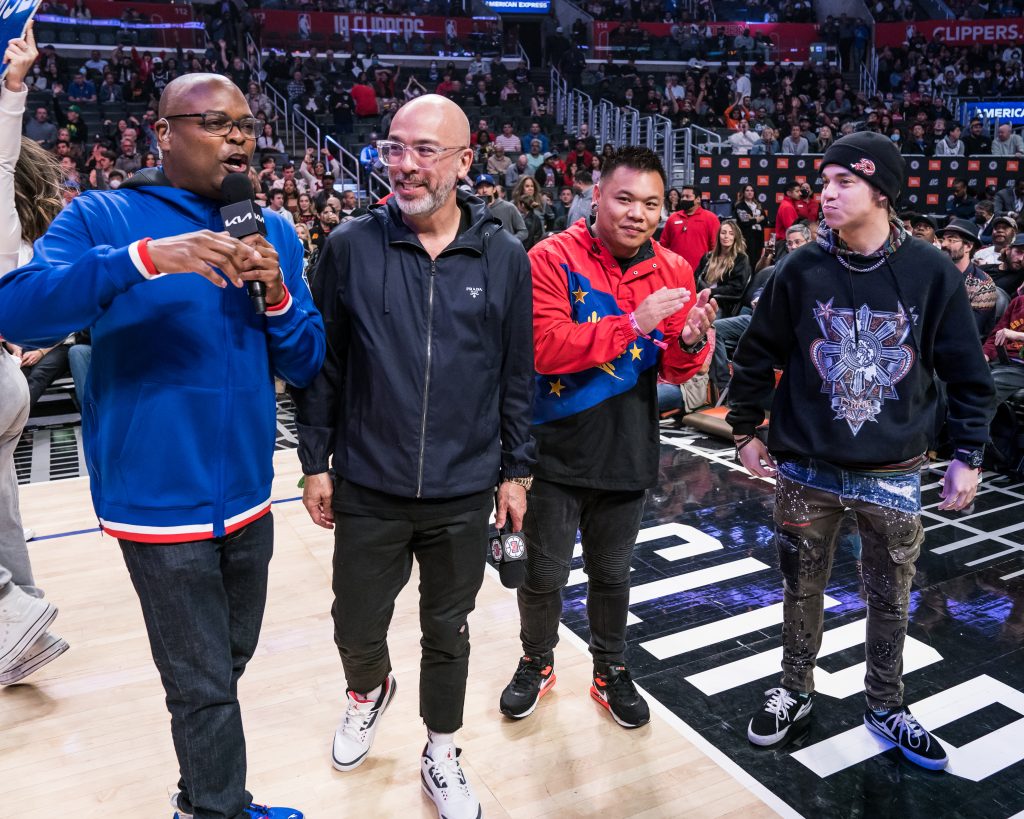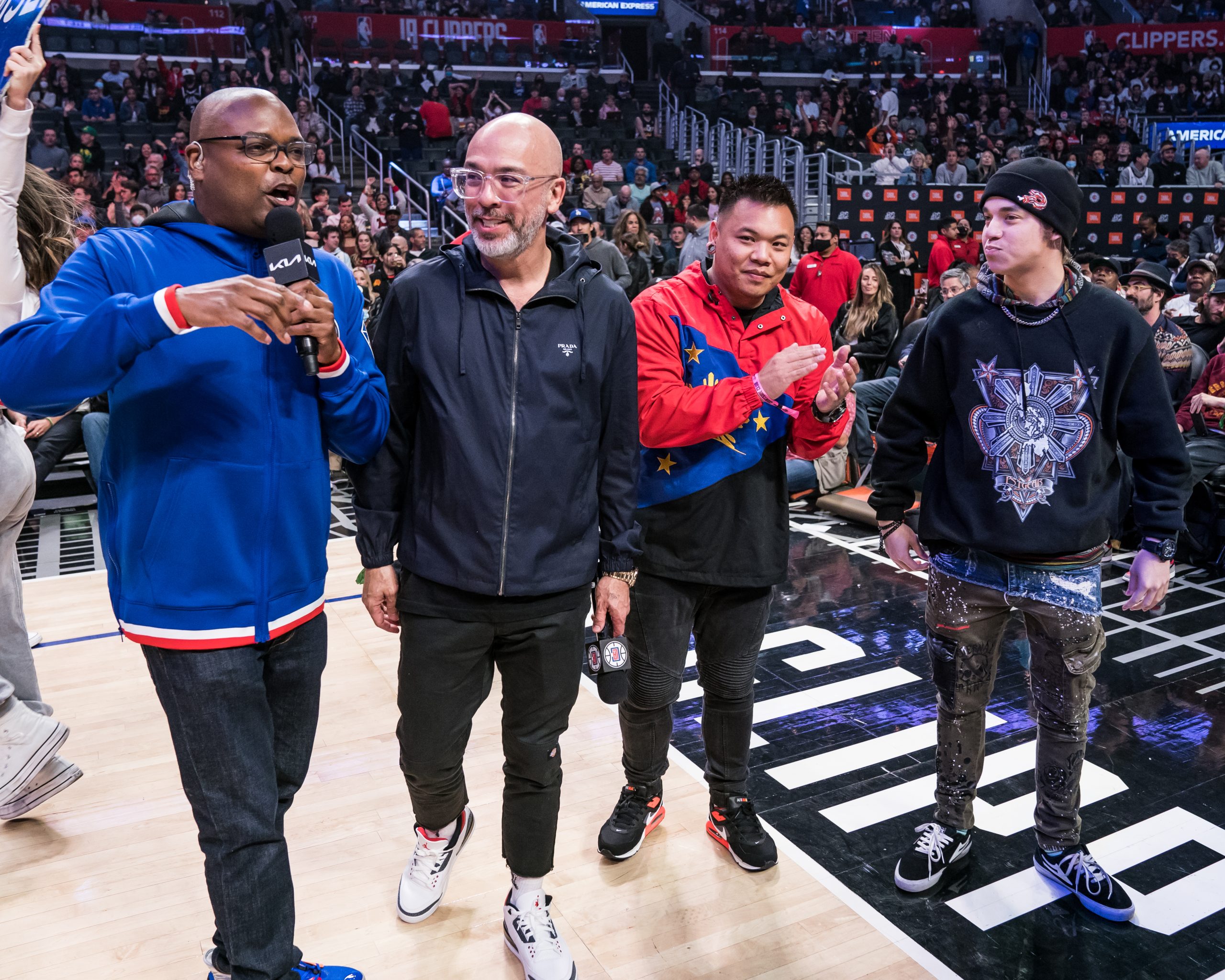 Fresh off his sold out back to back shows at The Forum while taping his 4th Netflix special, Jo Koy made a surprise appearance and was thanked by Clipper Nation host Hannah Cormier for his commitment to being a voice for his community. He talked about his upcoming "Easter Sunday" Steven Spielberg movie coming out 8/5 and ABC TV show "Josep" coming soon, both are based on his family life that fans have loved hearing about for 20+ years in his stand up.
Jo was joined by his son Joseph Herbert and sat courtside while also participating in a T-shirt toss with long time friend/collaborator singer/songwriter AJ Rafael and Philippines viral rapper Ez Mil. Jo told Ez that he was a fan of his music and Ez felt blessed to hear that from the icon.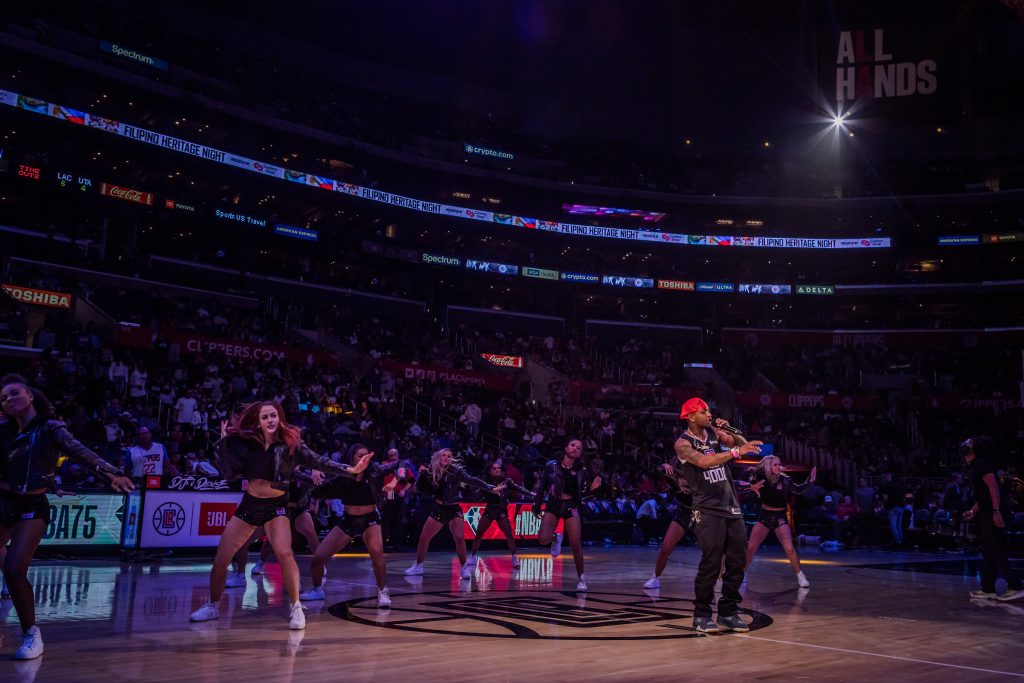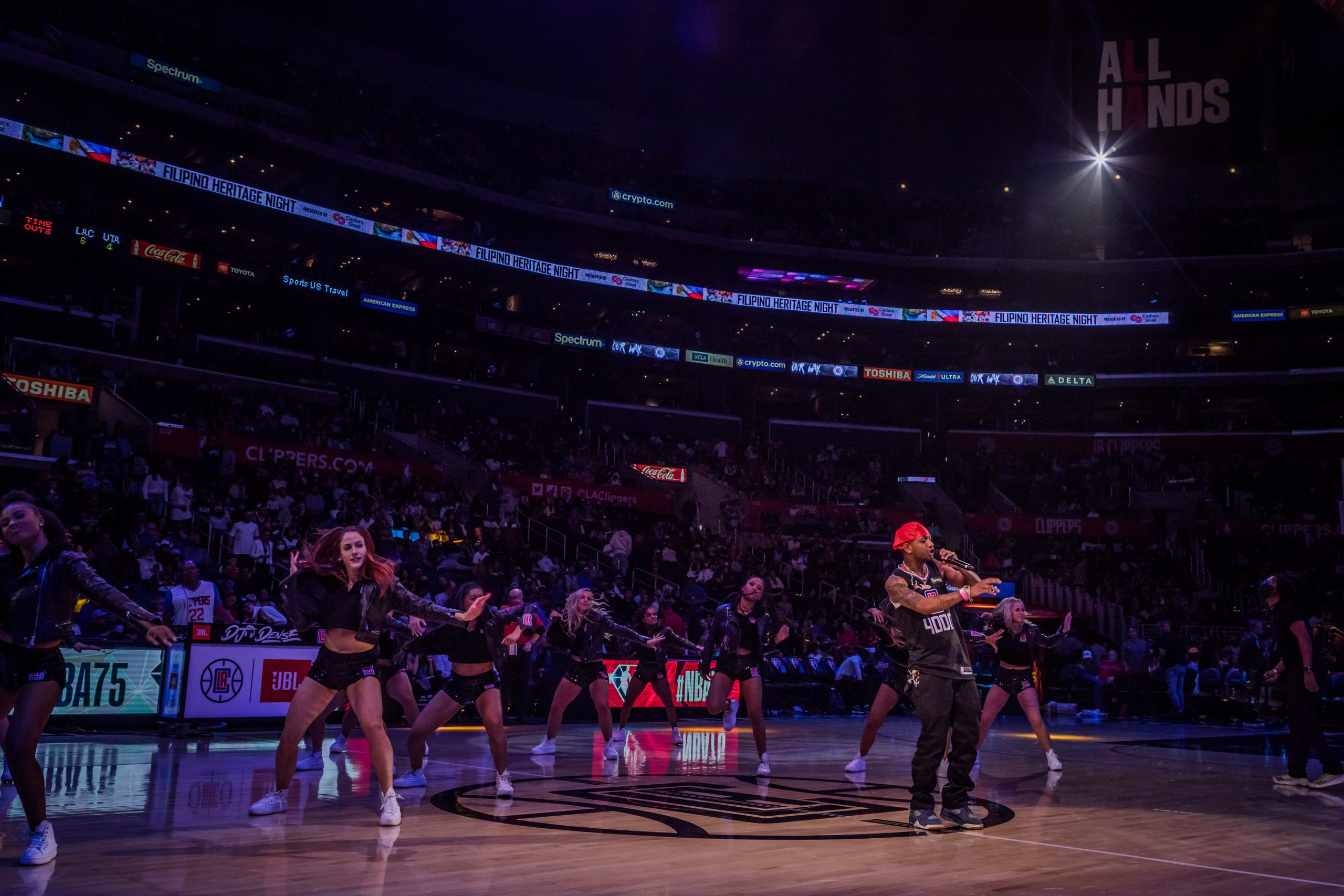 Black and Filipino GRAMMY nominated rapper and producer Guapdad 4000 performed at halftime his hit singles like "I Need Bands," "Costa Rica," "Money" and premiered a new track called "Black Iverson," that will be released soon. Guap thanked his Filipino fans before performing his song "Chicken Adobo," which pays homage to the Filipino food dish made with love.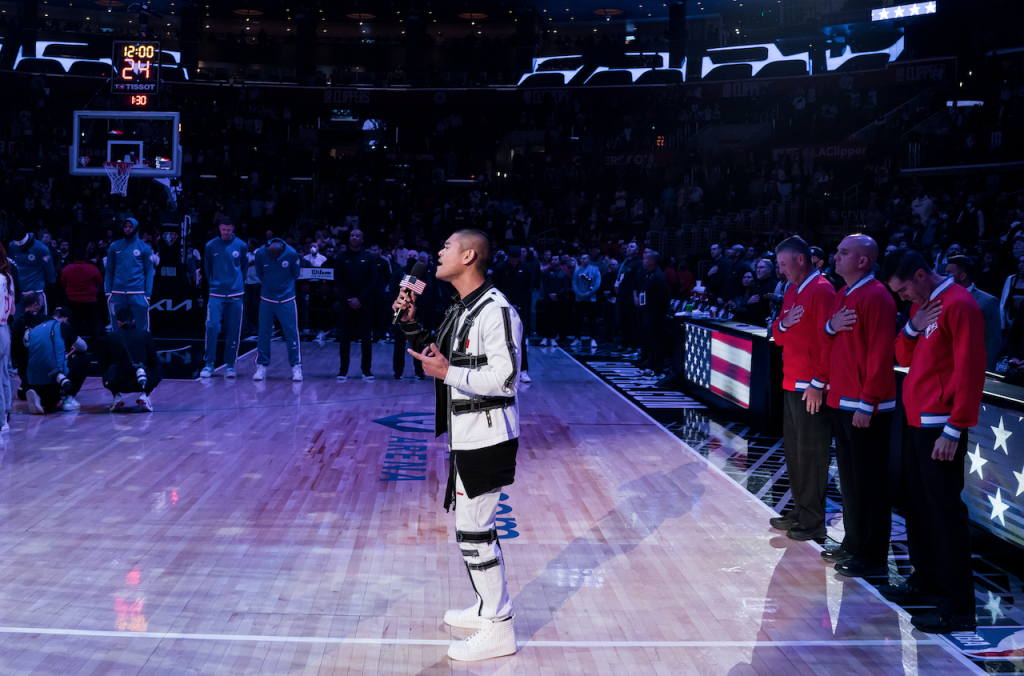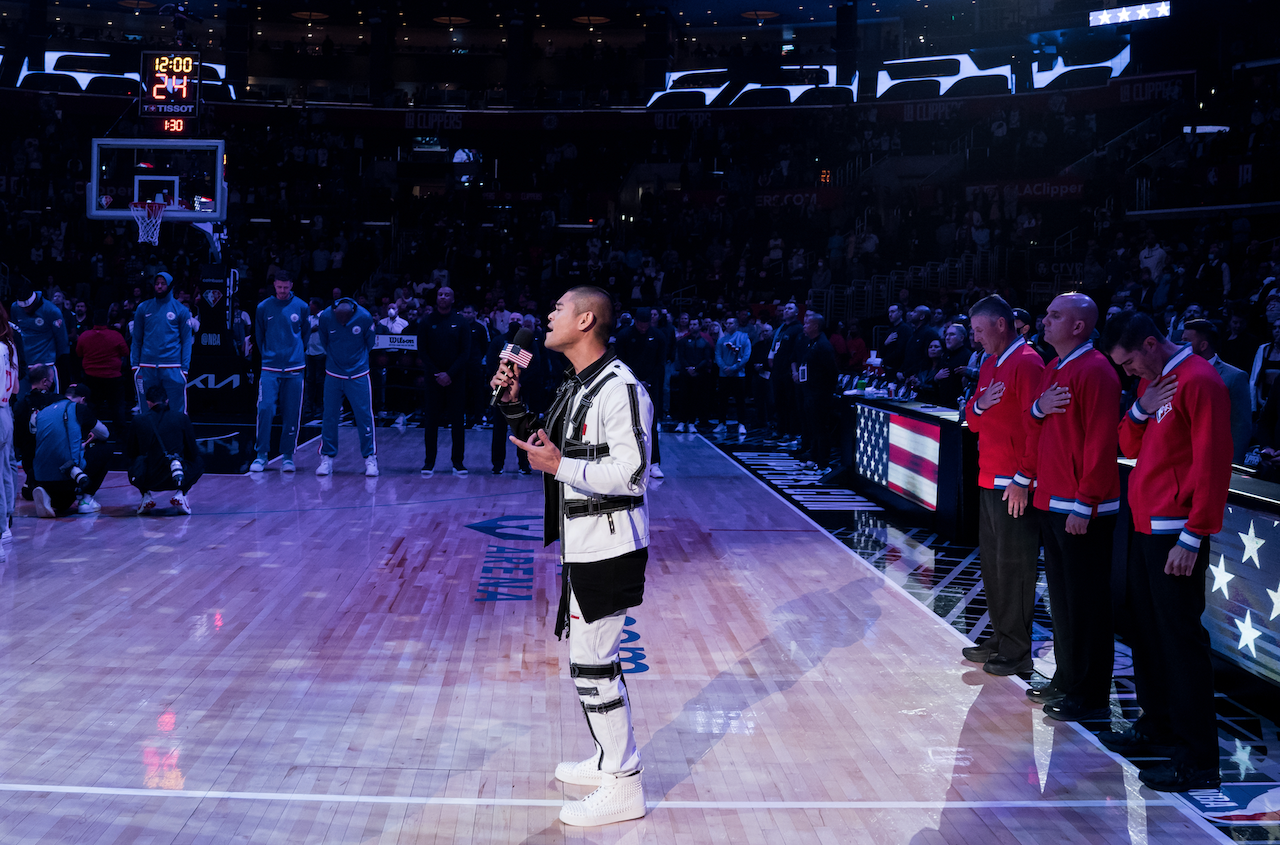 Philippines King of R&B Jay R stunned the crowd with an original take on the National Anthem, where you can hear people cheering through the various parts of the song. Fans of all ages stopped Jay R throughout the arena to greet him including his old friends in highschool when he lived in Glendale, CA. Jay R was joined by his wife, Mica Javier.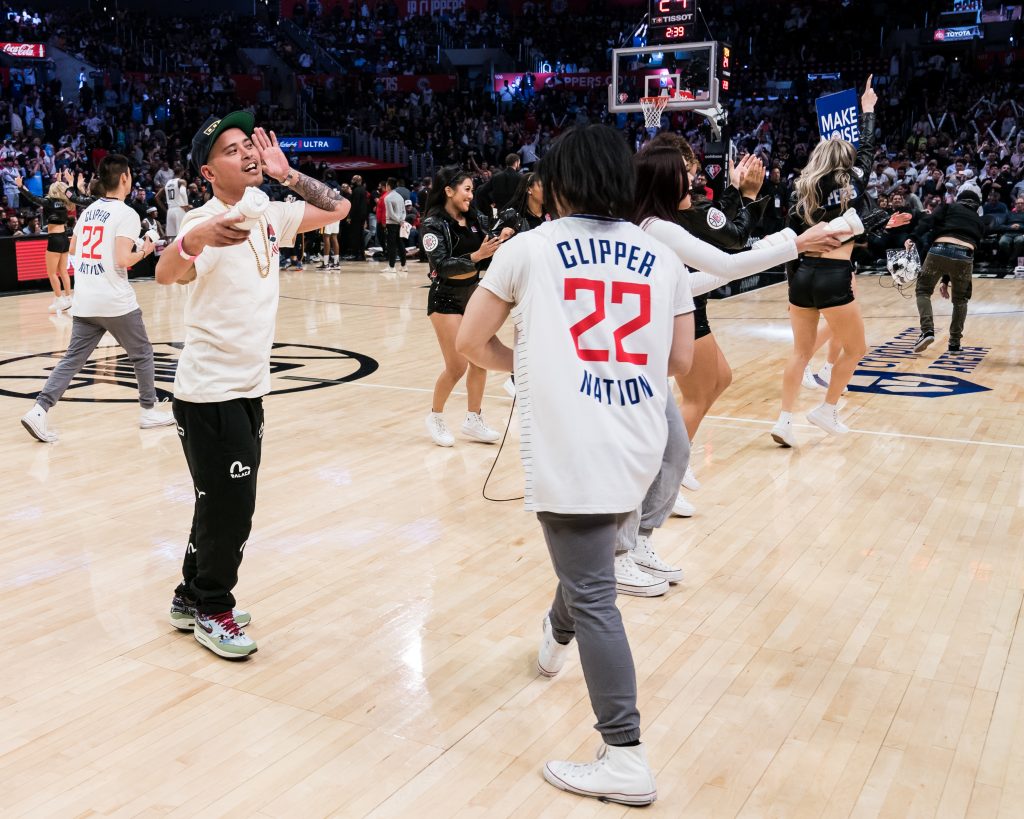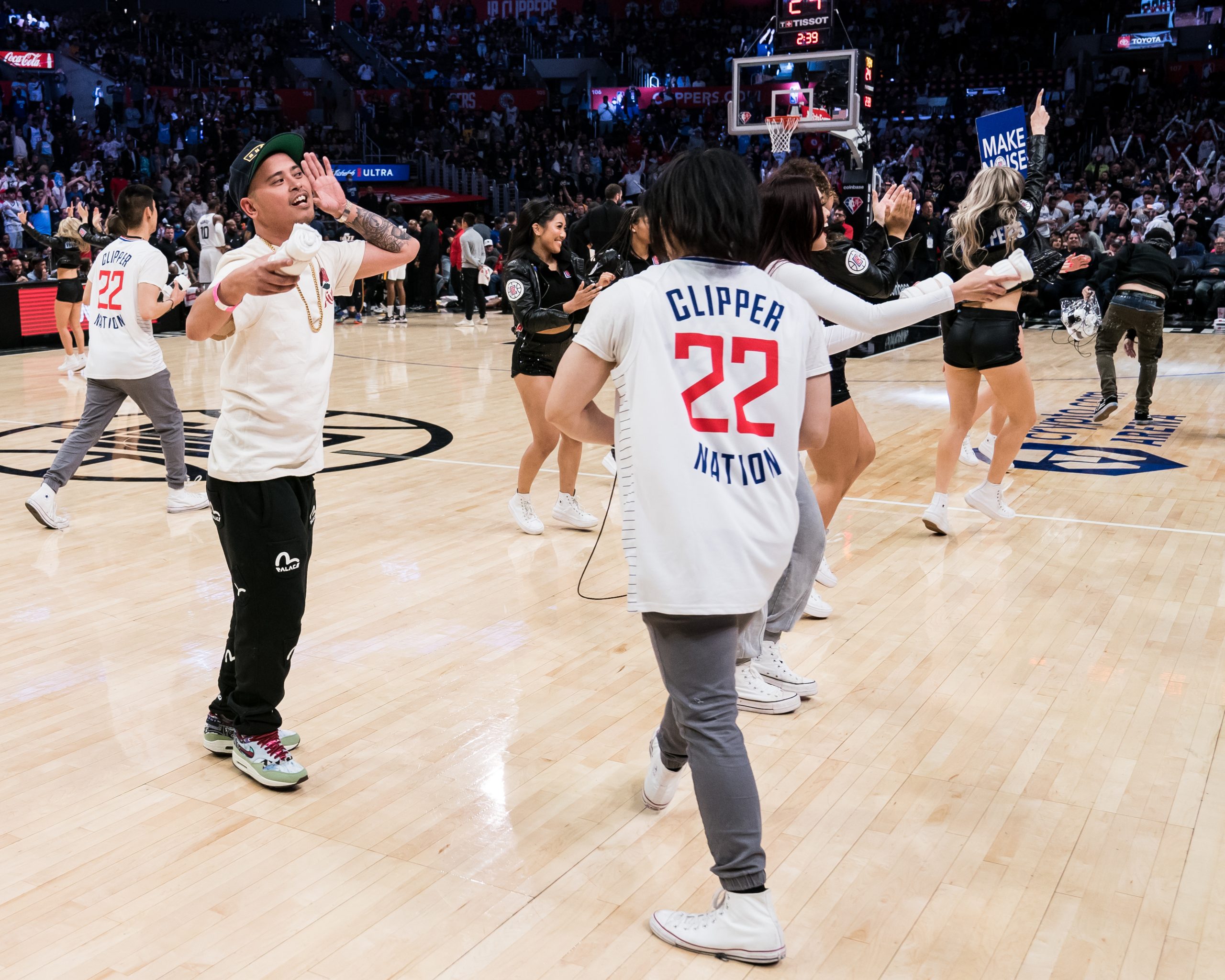 JUNOS nominated Fil-Canadian comedian Keith Pedro joined a T-shirt toss with Ez Mil and entertained the MYX & So Cal Filpinos crowd that were able to gain early access to the pre-game warmups by purchasing on our exclusive link.
The Clippers team added various Filipino touches to the game including a "Finish the Lyric" karaoke contest where Filipina child singer Bailey took home the prize after a special rendition of "Truth Hurts" by Lizzo, she did such a great job ESPN had featured her after the event on their Instagram. Clippers mascot Chuck the Condor came dressed in a Barong Tagalog and held up custom Tagalog signs throughout the evening before performing as Bruno Mars on the court.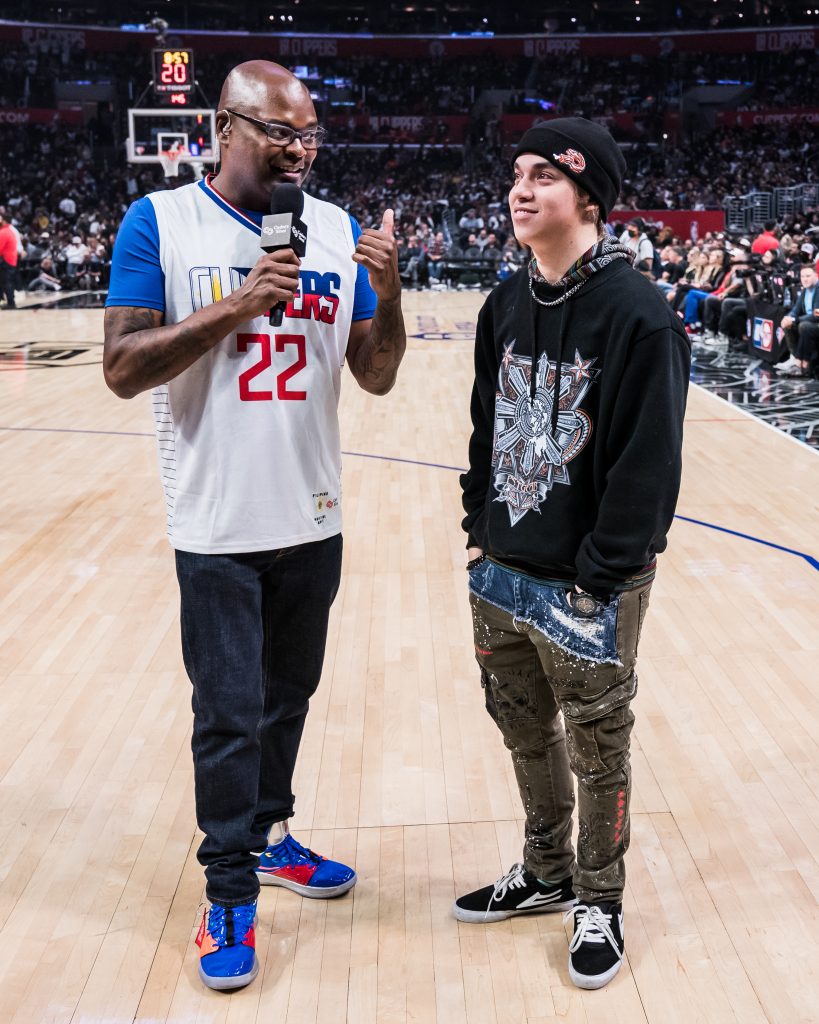 Other activations continued throughout the arena as Ez Mil hosted a dance cam with DJ Dense. Tremendous Communications celebrated their 2 year anniversary in a Hyde suite alongside various Asian and Filipino executives in TV, Film, media & music. The community basketball group, the B-Ball Junkies, owned by Filipino American Rob Hernandez hosted a post-game tournament after the game on court where special guests like Frankie Yatingpay of Amazon Music, Marisa Pizaro of Def Jam, Jeremiah Abraham of Tremendous Comm, Dino Ray, Keith Pedro, Ez Mil and family joined after for photos and shoot-arounds.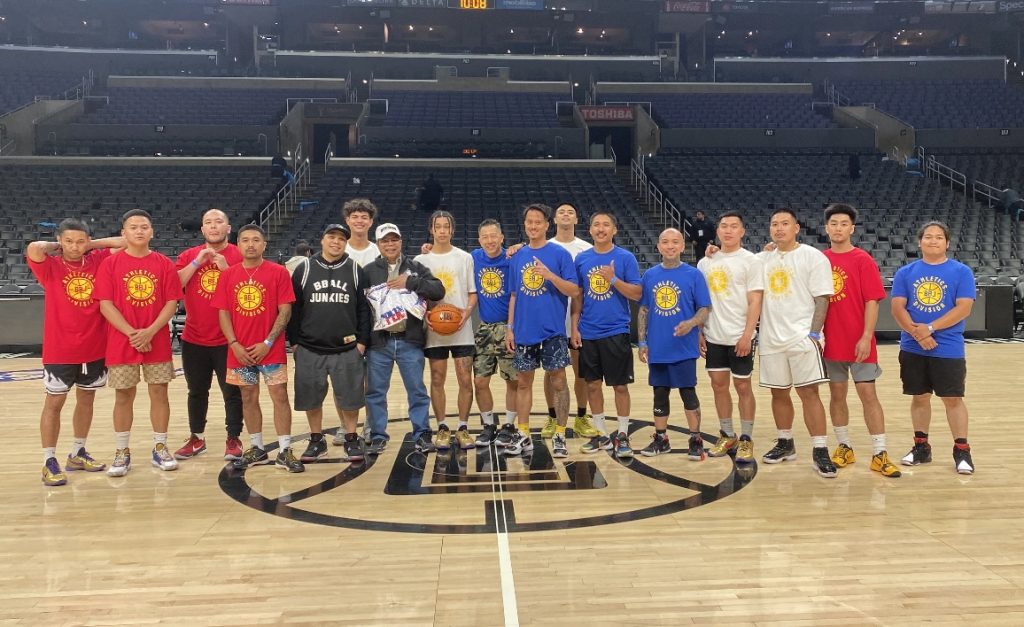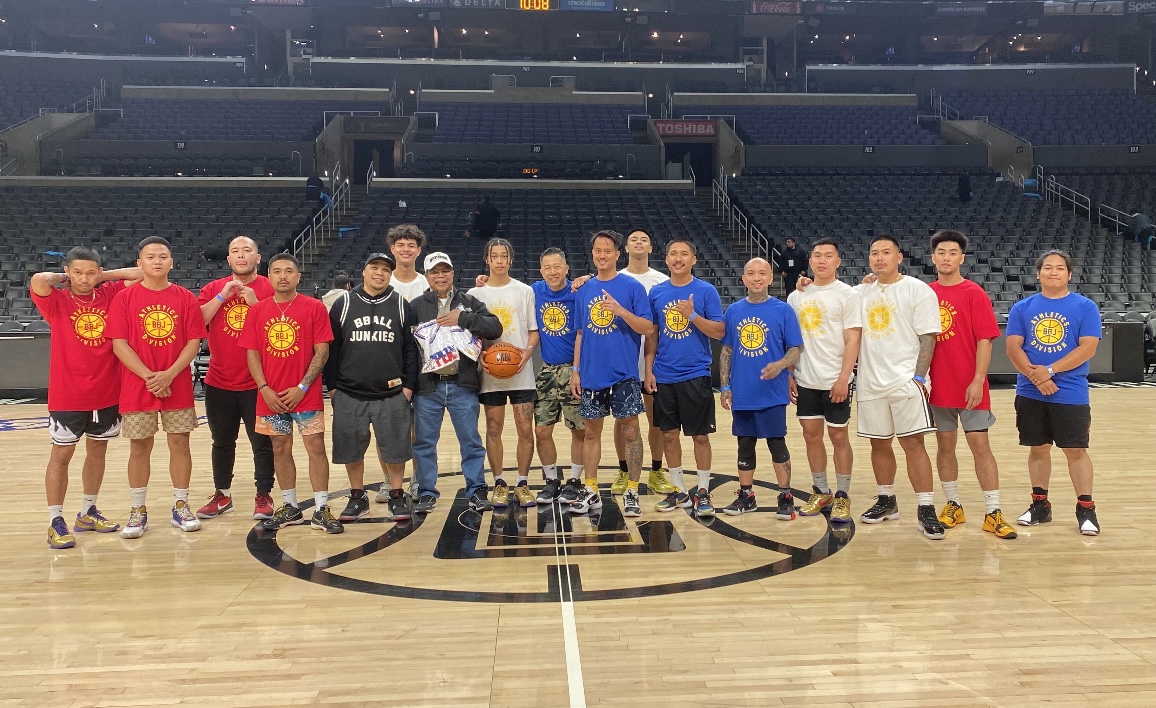 A jam packed night that left everyone wanting more. Stay tuned for more Filipino Heritage Nights to come, produced or promoted by MYX at www.myx.global/filipinoheritagenight.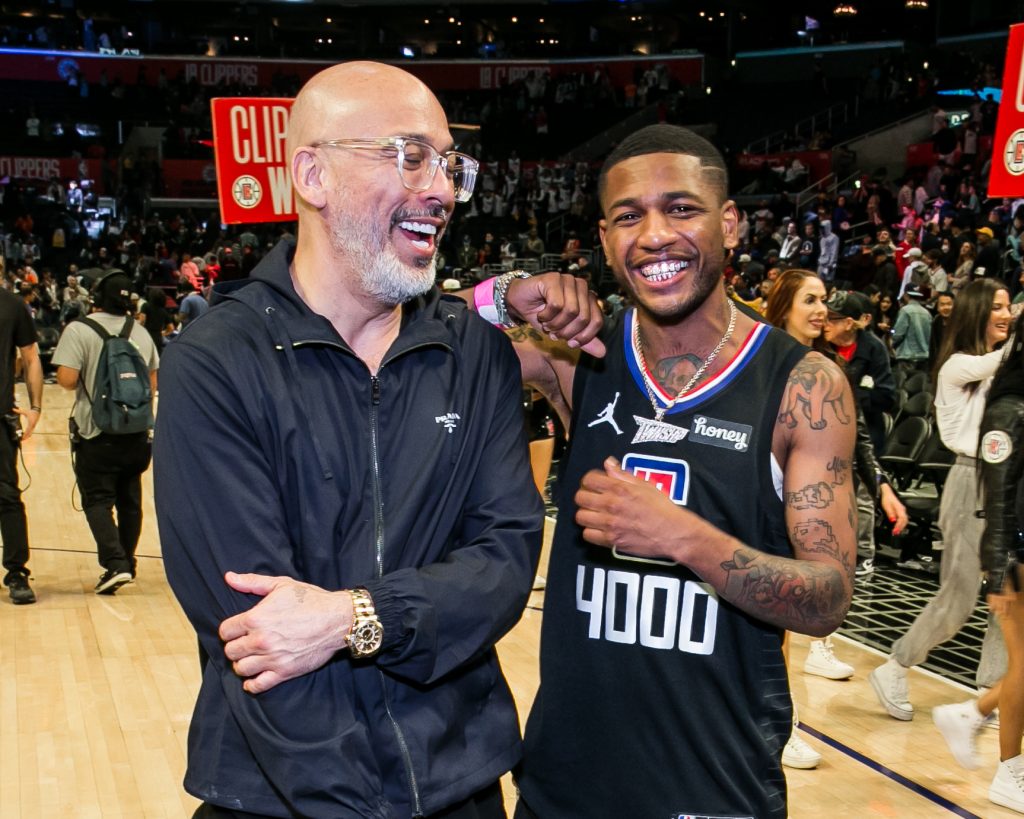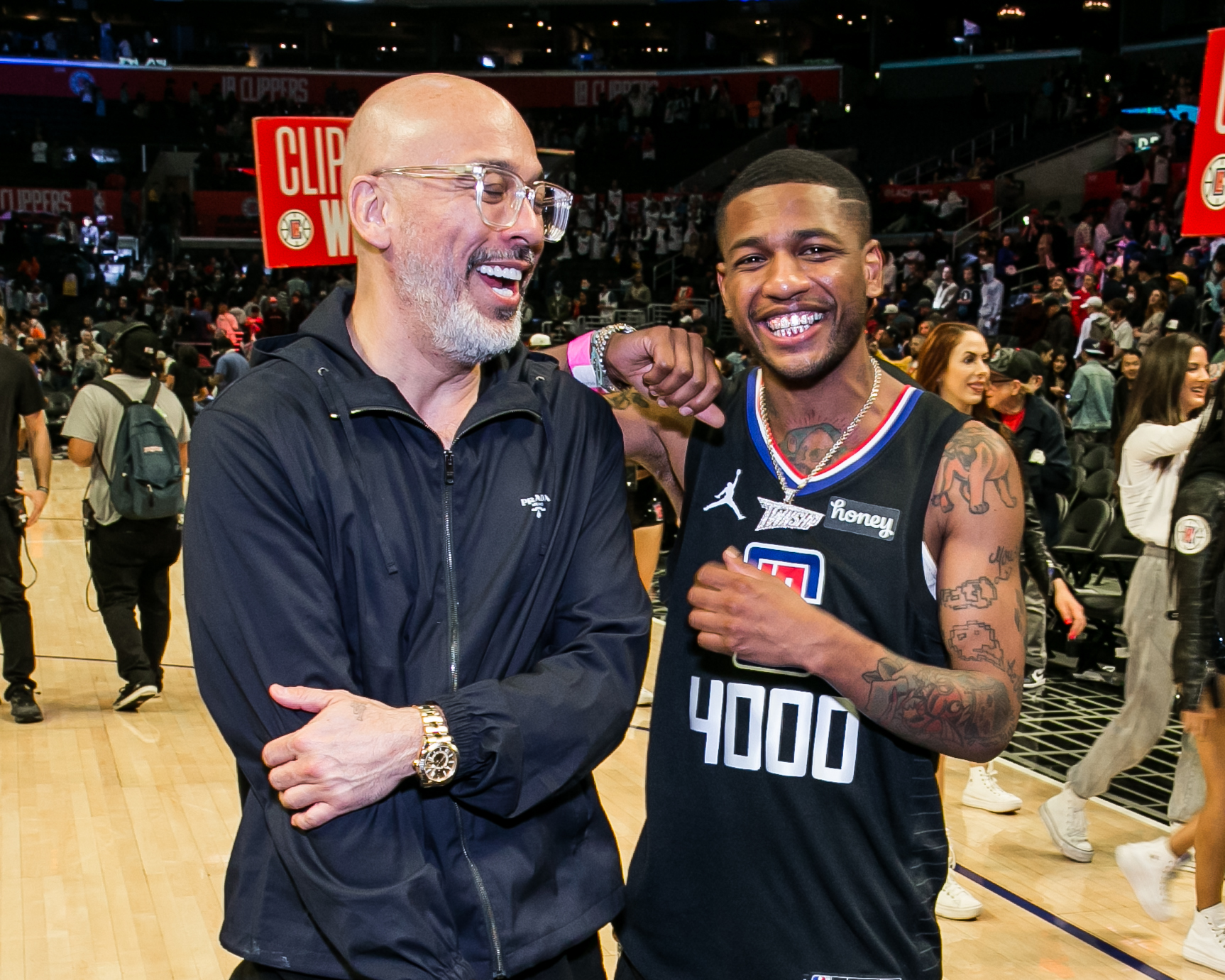 The Warriors celebrated Filipino Heritage Night 2 in the New Year – Thursday, January 27 | 7:00PM | Chase Center.
Multi-platinum producer & recording artist P-Lo performed at halftime, known for his work with Kehlani, E-40, G-Eazy, Damian Lillard for the Space Jam Movie soundtrack and more.
Watch the highlight video below, shot & edited by @_kikovalle:
Event details include:
Celebrate Filipino Heritage Night 2 as your Warriors take on the Minnesota Timberwolves at 7:00pm.
Included with your ticket is a Filipino Heritage Night T-shirt when securing your ticket(s) through this link. (Password: WARRIORSFHN)
*Must have mobile event voucher to redeem. Mobile event voucher required for commemorative giveaway. (FHN vouchers will be uploaded on to your MyWarriors Account by the morning of your event. You will want to refresh your account in order to view voucher.)
Enjoy specially priced tickets when securing your group of 10+. Ask a Group Sales Representative today.
Limited tickets available. Secure your tickets today through the link below!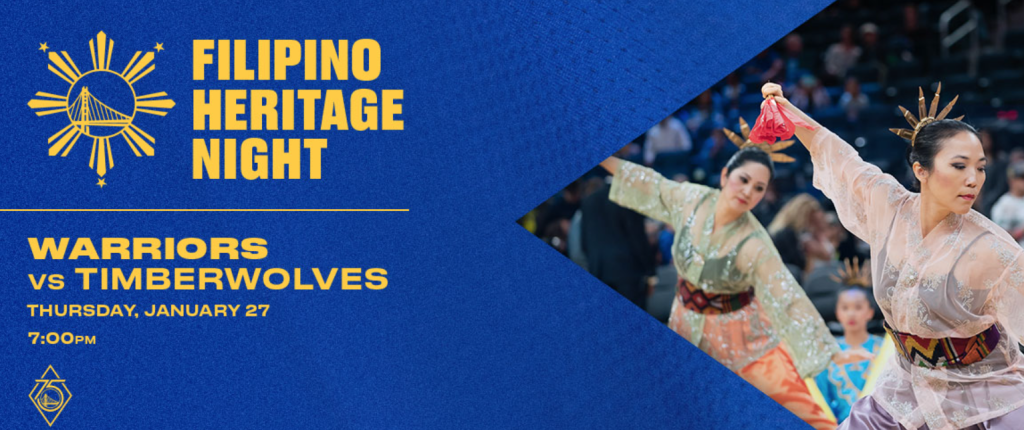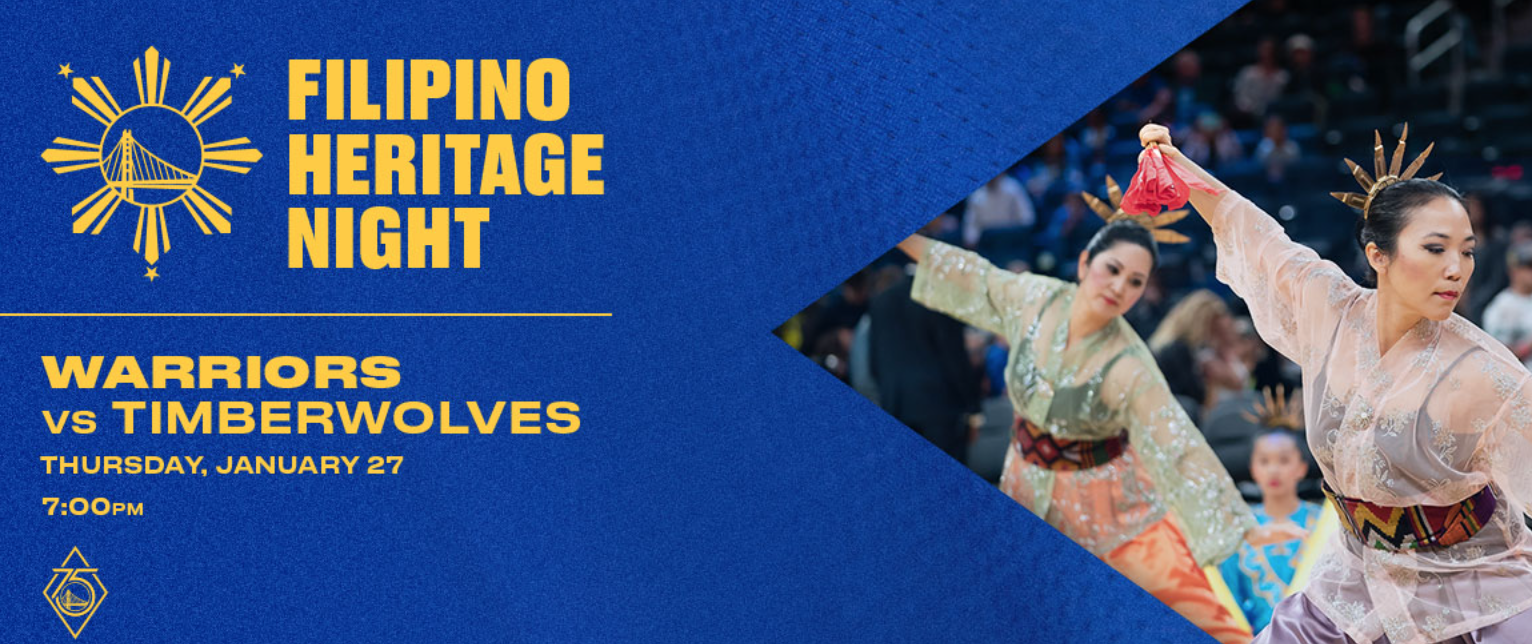 See highlights from a previous Warriors Filipino Heritage night featuring P-Lo, co produced with MYX below:
*Rates can increase based on factors affecting supply and demand.
Covid-19 Health & Safety Protocol – All fans 12 and older are required to show proof of full vaccination to enter Chase Center, while kids ages 5 to 11 will need to show either proof of full vaccination or a negative COVID-19 test taken within 24 hours (for antigen tests) or 48 hours (for PCR tests) prior to entry into the venue. Please click here for a guide on fans returning to Chase Center.
*IMPORTANT – Beginning February 1, 2022, Chase Center will verify proof of up-to-date vaccinations, which includes proof of a booster shot at least one week prior to event for eligible guests, for entry to the venue.
*Featured photo courtesy of P-Lo Instagram.