Bretman Rock proudly announced on Instagram that he is one of the faces chosen to represent Nike in their "Be True" campaign.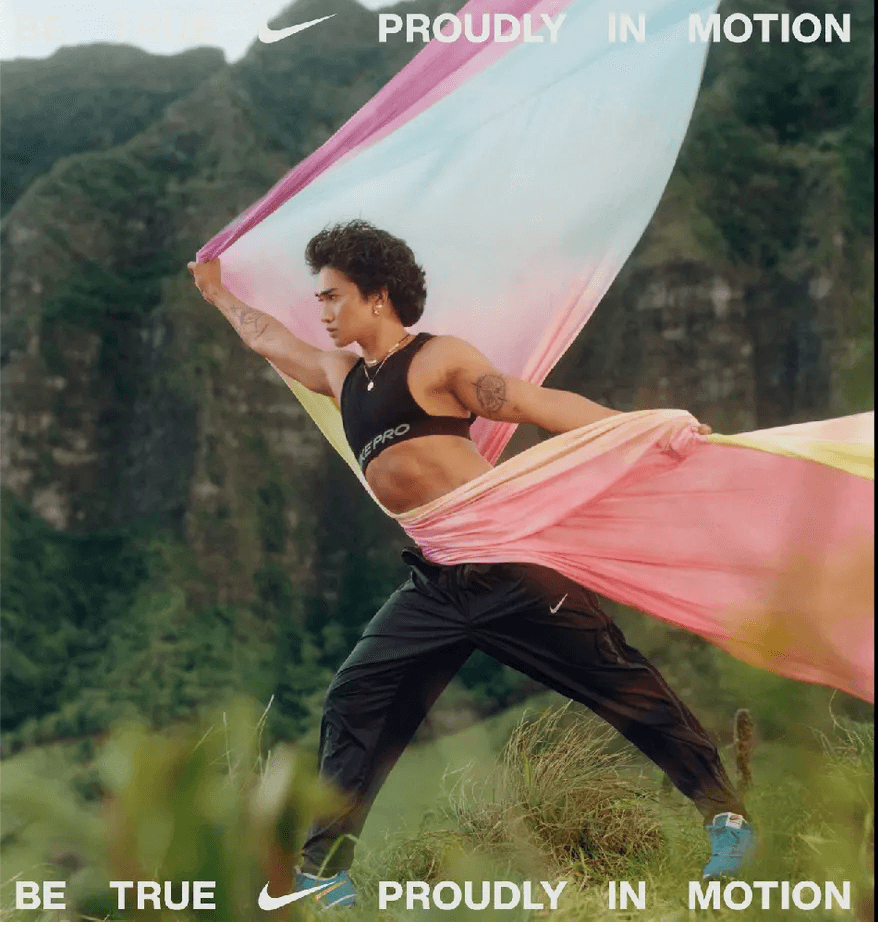 He said ""Strength has no gender ! It's measure from within" ?️‍? I'm so excited to announce that I'm one of @nike faces for their #betrue campaign this year❤️????? ????truly such an honor to be seen and heard from Nike, it's so surreal." Featured photos from Nike.com.
Just a few weeks ago, Bretman took home an MTV Movies & TV Award for "Social Media Breakout Star," and was featured in his own hit reality TV show, "Following Bretman Rock," that you can watch here.
Bretman Rock introduces the cast members of his new MTV reality show, "Following." The show will start to air on MTV's YouTube channel every Monday at 1P PST. The Filipino family living in Hawaii spills the tea on their favorite future episodes, how they manifested the show and more while eating Jollibee chicken & spaghetti, "sponsored' by sister & fellow infuencer, Princess Mae.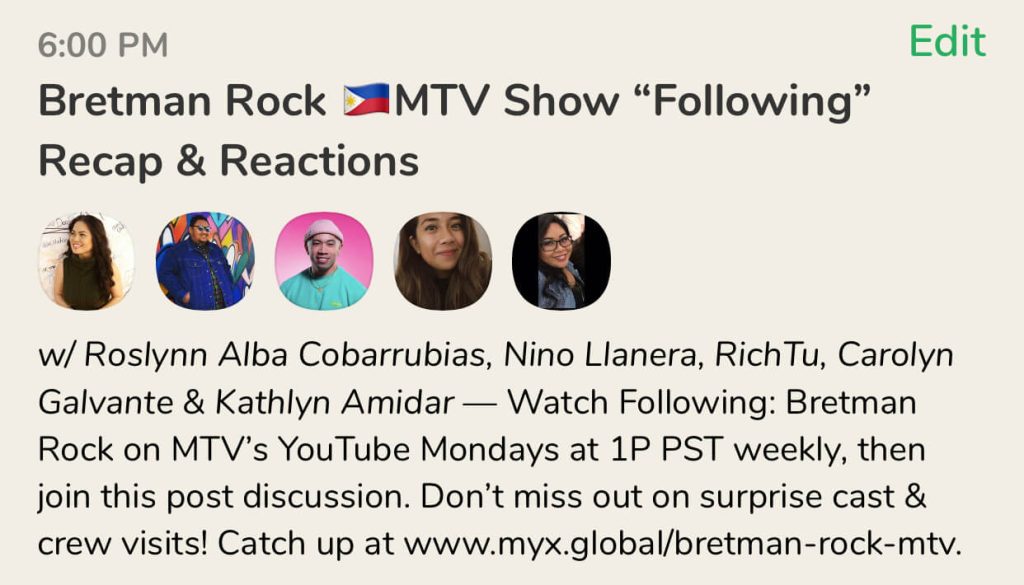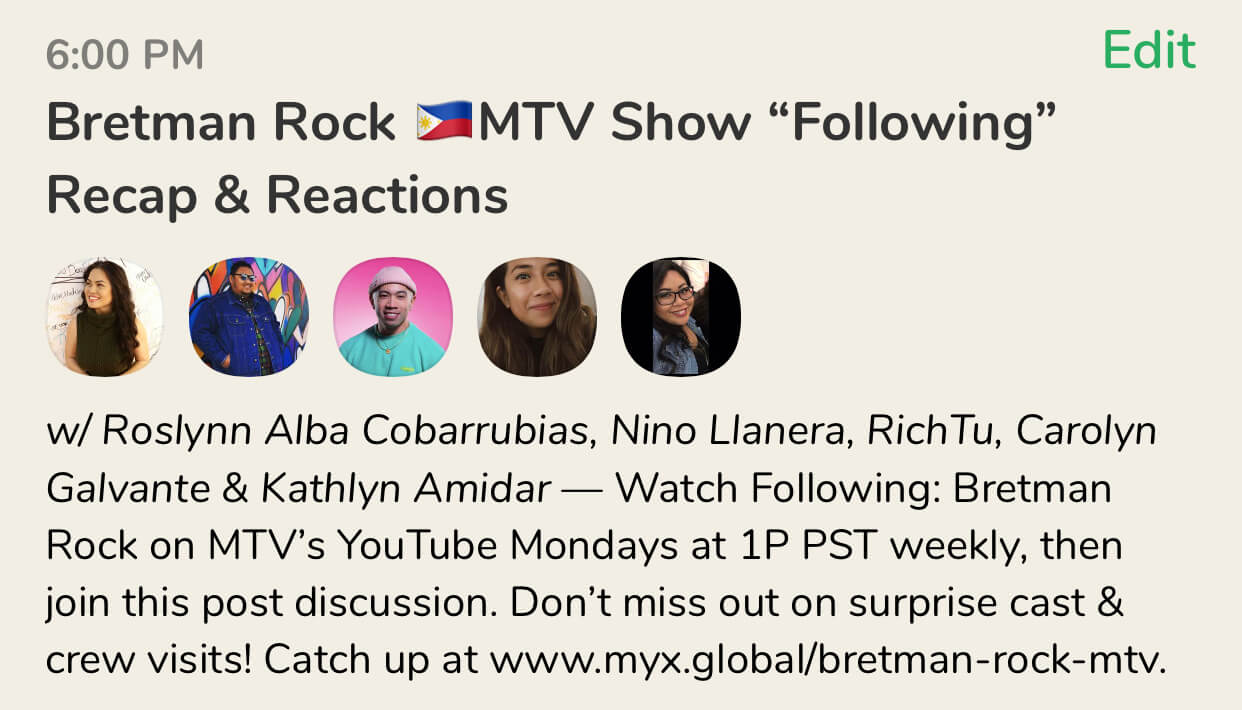 Each week join us on Tuesdays at 6P PST on Clubhouse as we recap and react to each episode with surprise visits from cast members. One week Bretman Rock, Princess Mae, Larry & Miss Kay all joined us with Heather, Cory and Rich also joining us from the MTV production team.
MYX will post each new episode to this page, stay tuned and use #bretmanrockMYX to let us know your thoughts on the show!
"MTV's Following: Bretman Rock" is an exclusive look at all aspects of the content creator's life in Hawaii, following Bretman and his crazy crew as he navigates vlog life, new business ventures, his mom's impending move, and the recent passing of his dad, all amidst the current COVID-19 pandemic. Watch the trailer below:
ABOUT Bretman Rock Sacayanan:
More popularly known as Bretman Rock is a Filipino-American beauty influencer, social media personality, and internet sensation based in Honolulu, Hawaii with over 20M+ social media followers worldwide. Rock is a beauty influencer as well as a makeup artist. He started as a comedian and meme creator on YouTube and Vine before shifting to vlogs and beauty tutorials. In 2016, one of Rock's contouring videos went viral. He was inspired by vlogger Talia Joy and makeup artist Patrick Starrr.
Bretman's younger sister, Princess Mae is also a social media personality.Princess Mae and her daughter, Cleo frequently appear in Rock's videos, such as for mukbang, In June 2019, Rock was featured on the Pride Month cover of Gay Times. In September 2019, Rock attended his first New York Fashion Week where he collaborated with stylist Andrew Gelwicks.
Bretman Rock, an Ilocano, was born in the Philippines. His father, Edmund Laforga was a fan of professional wrestling and gave him a name based on those of Bret Hart and The Rock. Rock moved to Hawaii at the age of 7 and played sports while growing up including baseball, soccer, cross-country, and volleyball. At Campbell High School, Rock was on the track team.
Rock played the role of "The Playboy" in the ten-episode fourth season of the YouTube Premium web series Escape the Night, released in July 2019. In December 2019, MTV announced that Rock would be the star of the next season of the YouTube show, No Filter. Rock will star in his own MTV's show "Following" on their YouTube channel
Rock was a finalist for the Shorty Award for Breakout YouTuber in 2017. Time recognized him as one of the "30 Most Influential Teens" in 2017, and he was included in the Forbes "30 Under 30 Asia – Media, Marketing, & Advertising" list in 2018. In 2019, Rock won the Beauty Influencer award at the 45th People's Choice Awards. In 2020, he was a finalist in comedy video at the Shorty Awards. In 2020, Rock was included on Variety's 2020 Power of Young Hollywood list.
Episode 1: A Single Bretman Rock Gets Mounted ?
In the midst of a break-up and a home remodel, Internet personality Bretman Rock retreats to a beachside rental with his friends, where the good times are interrupted by real life family challenges.
Episode 2 Bretman Rock Opens Up About His Father's Death
As the year anniversary of Bretman's father's death approaches, he reveals a deeply held secret to his sister Princess Mae. Meanwhile, Bretman devises a marketing plan for his new sunglasses line: nude photos! Bretman just re-stocked the sunglasses, buy them HERE before they sell out.
Episode 3 Bretman Rock Faces His Biggest Fear
Bretman hatches a plan to coach a "celibate" Larry through his first date ever — a move that has unintended ramifications for Keiffer. Meanwhile Princess is determined to challenge Bretman after her pushes her a step too far. Watch it LIVE Mondays at 1P PST here.
Episode 4: It's Bretman Rock's Party & He'll Cry If He Wants To ?
Inspired by Keiffer's gender expression, Bretman plans a surprise party unlike any other! Meanwhile, the group acts quickly when their blind date arrangements for Larry hit a roadblock.
Episode 5: Bretman Rock Goes Bottoms Up ?
With the launch of his sunglasses line only days away, a stressed out Bretman flexes his muscles—creative and otherwise—to let loose. Meanwhile Princess prepares for a test shoot with a modeling agency in an attempt to find success outside of Bretman's shadow.
Episode 6: Bretman Gets His Mom "Lei'd" ?
As his mother prepares to leave the country for good, Bretman and his siblings throw her a luau-themed birthday party to remind her that Hawaii will always be home. Meanwhile, Princess gets a life changing call.
.