The latest track, "Passenger Princess" from singer-songwriter Francisco Martin is a lullaby for the long-distance driver. After the success of his breakthrough EP Manic, which found dreamy falsetto and robust belting serving as conduits for conversations about mental health, relationships, angst, and human disconnection, he's back with his first release of 2023.
The soulful, vibrant, and electric new single, shows a different side of Francisco - softer, more sensitive–where pleasure and
happiness as the highest mood is your crush's feet on your dashboard. In this song that pays obvious homage to the viral internet trend of girls who don't drive but get driven spoiledly, life is viewed through a wide-angle lens—cinematic landscapes of sunsets and the PCH.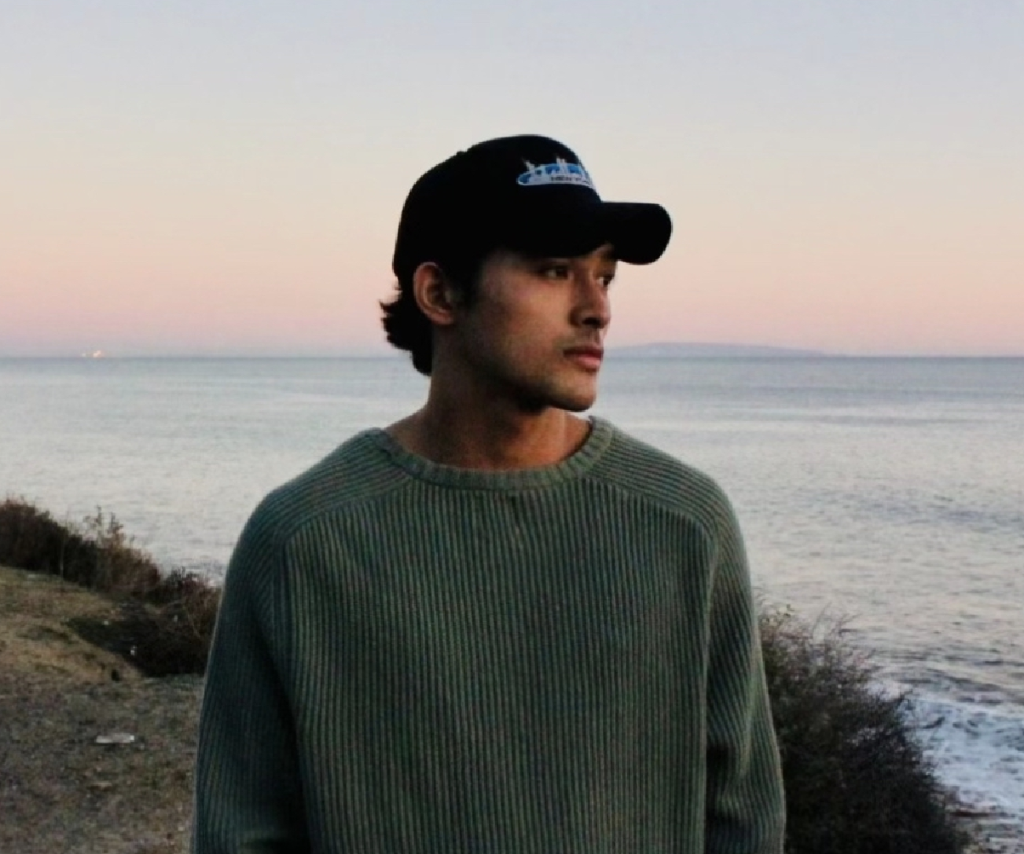 Whereas Francisco's sophomore EP contains starkly unapologetic and unafraid chronicling, "Passenger Princess" is a tapestry of TikTok that includes aesthetic hedonism and mesmerizing melodies that make you want to go for a drive just because. The lyricism takes pages out of the Urban Dictionary, making a meme into music.
ABOUT FRANCISCO MARTIN
Francisco was born and raised in the Bay Area (specifically, the city that shares his name) into a musically fertile household. Self-taught as a child, Francisco mastered drums, guitar, piano, and several other instruments, taking his talent to local stages while playing with musicians several years his senior. He later earned the title 'writer-producer' as he began to dabble in poetry and
experiment with SoundCloud, where he amassed a following for his original renditions of favorite covers.
Francisco first shot to fame with American Idol season 18 in 2020, where he placed Top 5. From there, he quickly released a few singles before embarking on a fall coast-to-coast tour. His heart-on-sleeve soulful pop has garnered favorable comparisons to songwriter artists such as James Bay, John Mayer, Maggie Rogers, and Ed Sheeran. To date, Francisco has released several hit singles, including "Swollen," which has amassed close to 8 million streams across all DSPs (with 6 million on Spotify). Francisco's previous single, "If U Need Me," premiered on PopMatters. He put out his debut EP, 'Beautiful Ramblings of a Restless Mind,' in 2021. Relocating to Los Angeles in pursuit of full-time artistry, Francisco realized he had an all-consuming yearning to be his authentic self in his music. He emerged with his first true artistic statement, a 6-song EP called 'Manic'—a bold collection of emotionally raw pop-rock—in the fall of 2022.
Now, following a coast-to-coast tour, Francisco is ready to release a series of new singles throughout 2023; a collection of future anthems just waiting to make their debut. Stay tuned for continued updates, and keep an eye on Francisco's social media channels to hear what else he has in store.
Cover Photo Credit: Francisco Martin
Francisco Martin has been keeping busy showing us a new side of himself with the release of the punk-rock-pop track, Nobody Listens to Me to his latest release, Kissing on a Balcony, and performing at the Miss Universe Philippines Coronation. The Filipino American singer/songwriter stays on the radar with a new live performance of his latest track on the Recording Academy/GRAMMY show "Global Spin."
Global Spin is a performance series from the Recording Academy/GRAMMY's spotlighting artists worldwide. Each episode of Global Spin features a performance from a notable artist or group and celebrates both the creators and their home countries. Episodes are released bi-weekly on Tuesdays on their official social platforms.
If you want more Francsico Martin, check out his latest music video for Kissing on a Balcony below.
Cover Photo Courtesy of the Recording Academy
We've all gone through a punk-rock-pop phrase at some time, but Francisco Martin is bringing it back with his latest track, "Nobody Listens to Me!" The meaning behind the lyrics goes deeper as Francisco gets raw and vulnerable about his journey in the music industry. Listen now on all streaming platforms and gear up for his upcoming EP, Manic coming out July 22nd.
The track explores the heartache he's experienced since beginning his music career. He had thoughts of giving up and hanging up the towel to move back to the Bay Area. Luckily for us, Francisco has continued to pursue his dream. He shares that writing "Nobody Listens To Me!" was cathartic and therapeutic in a way that helped him see beauty in art and to keep going. Cheers to Francisco for dedicating this to all the misfits and underdogs who continue to keep dreaming big.
Francisco is set to perform at the Miss Universe Philippines Coronation happening in a few days but as we wait for that live performance you can check out his music video below.
Cover Photo Credit: Francisco Martin Twitter
American Idol alumni Francisco Martin returns with another song to pull on your heartstrings with "Let You Go."
Watch his latest MYXclusive interview here.
Francisco Martin just released his EP "Beautiful Ramblings of a Restless Mind" releases May 7, 2021. Preview it below.
This follows the premiere of his latest official visualizer for "Swollen."
Francisco first stole the hearts of millions during the last season of American Idol 2020. Watch his memorable performance of a Leon Bridges "River" cover below. He was one of the favorites for judges Katy Perry, Lionel Richie, and Luke Bryan,
ABOUT FRANCISCO MARTIN:
Francisco Martin was a contestant in Season 18 of American Idol. Francisco auditioned in Sunriver. He sang "Alaska" by Maggie Rogers and "Use Somebody" by Kings of Leon, though the second song was not televised until the second "This Is Me" episode. All three judges voted "yes", sending him to the next round. Francisco was shown in the "Singer-Songwriter" category of the Genre Challenge, alongside Sofia Schuster, Adam Curry, Jonny West, and Dillon James. He sang "Hold Back the River" by James Bay. Afterwards, the judges told him he advanced. Later, he was shown in a duet called "3:15" with Louis Knight singing "Break Even" by The Script. Both of them advanced. After his untelevised final Solo performance, he was placed in the same deliberation room as Jonny West, Arthur Gunn, Sophia Wackerman, Franklin Boone, Makayla Phillips, Kimmy Gabriela, DeWayne Crocker Jr., Cyniah Elise, and Lauren Mascitti, where the judges revealed that everyone in the room had advanced.
Francisco sang "Adore You" by Harry Styles and "Alaska" by Maggie Rogers in the finals of the competition and continues to release music independently.
Stream his new album & previous work here on Spotify.
After his time on American Idol Season 18, Francisco Martin released his first single, "Swollen." This talented, acoustic artist wowed the Idol judges with his renditions of Harry Styles' "Adore You" and Maggie Rogers' "Alaska." Now he's here to bring us his own music. Watch his two-part music video!
Francisco talks about the experience of shooting the music video:
"Such a great pleasure to work with these talented creatives. we exchanged laughter. ate amazing food. and had one of the best 2 days filming this video at this beautiful spot. this team shared their lovely vision and brought it life. and i couldn't have been more happier with the way it all turned out. so a huge thank you to these wonderful individuals. i'll never forget the amazing time we all spent safely on this production. i feel nothing but happiness. now it's out for all of you to see! i'm sending love and good energy to everyone on the crew and all of you. xx"
Download and stream here