Naomi Osaka shares her Vogue Magazine Japan cover this week. She provides a few photos from the shoot and looks stunning. Osaka's currently the No. 2 player in the Women's Tennis Association. After taking time away and withdrawing from the French Open, Naomi is back serving looks.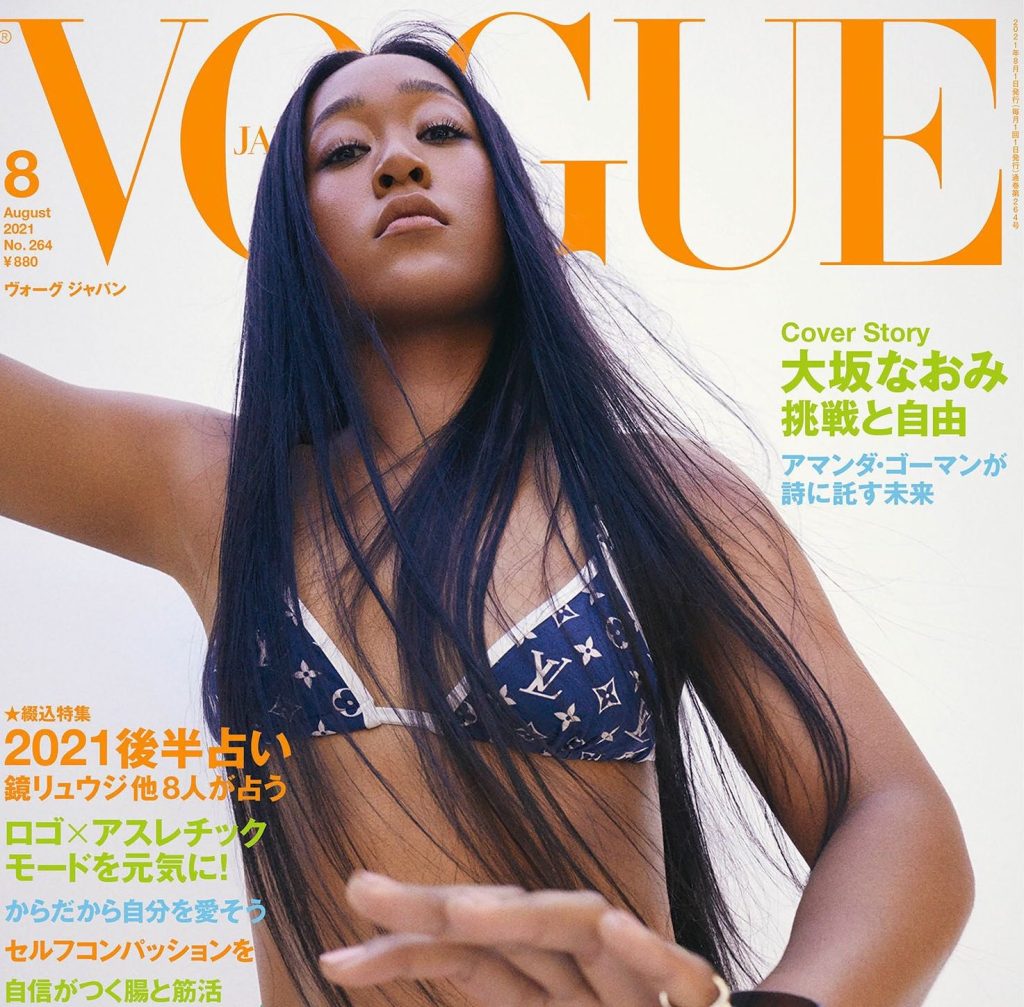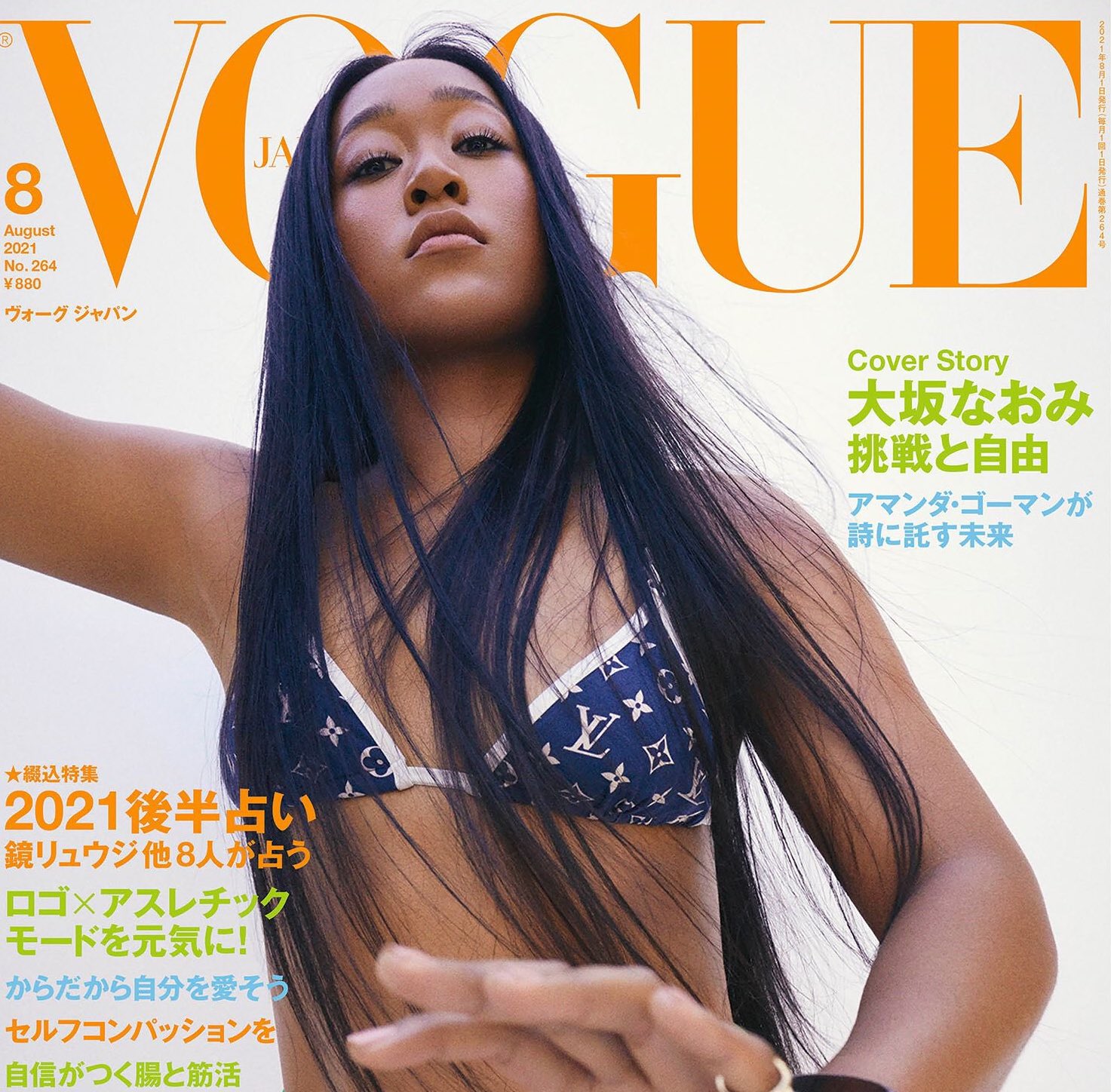 According to Today, "Osaka wears a colorful Louis Vuitton ensemble featuring a navy and white bikini bralette and orange trousers with a touch of green, which she pairs with a sky-blue and yellow monogram bag." Although the shoot features high end brands, it's more about the woman behind the clothes. "The responses to her post were less about the clothes and more about the woman wearing them."
During the French Open, she skipped out in speaking with the press after her matches and opted to pay the fines instead. She's expressed that she lives with social anxiety and felt "vulnerable and anxious" upon arriving to Paris for the competition.
"I'm gonna take some time away from the court now, but when the time is right I really want to work with the Tour to discuss ways we can make things better for the players, press and fans." In closing, she added, "I'll see you when I see you."

Naomi Osaka
Cover Photo Credit: Naomi Osaka Twitter