Join the Harvard Square Philippine American Alliance for the first Filipino American Festival at Cambridge's Harvard Square in honor of Filipino American History Month! This debut event will take place on October 9th from 11am-6pm and intended to bring the Filipino American community together by showcasing a panorama of our rich heritage and traditions through music, dance, and food to the local community.
Join in on the fun as artists like EZ Mil, Bryan Termulo, Garth Garcia, and Rachel Anne Wolfe are set to perform plus bands like Sounds of Manila and AAPI Comedy Jam come to round out the entertainment.
The Harvard Square Oktoberfest and Honk! Festival organizers invites one and all to march in the parade to "Reclaim the Streets," starting at noon throughout the Square, interested in focusing everyone's presence on the good works that you, our local partners, are doing. It will feature live music on multiple stages from different eras catering to a multi-generational crowd, international vendors of crafts and items including those uniquely from the Philippines and Asia, and festive beer gardens from both local and national businesses.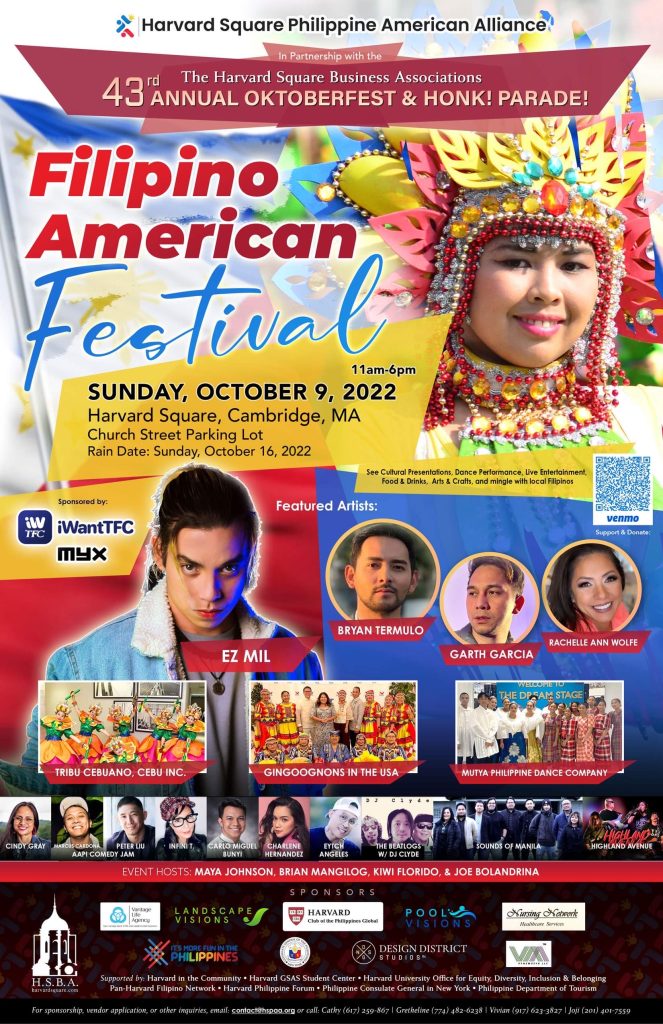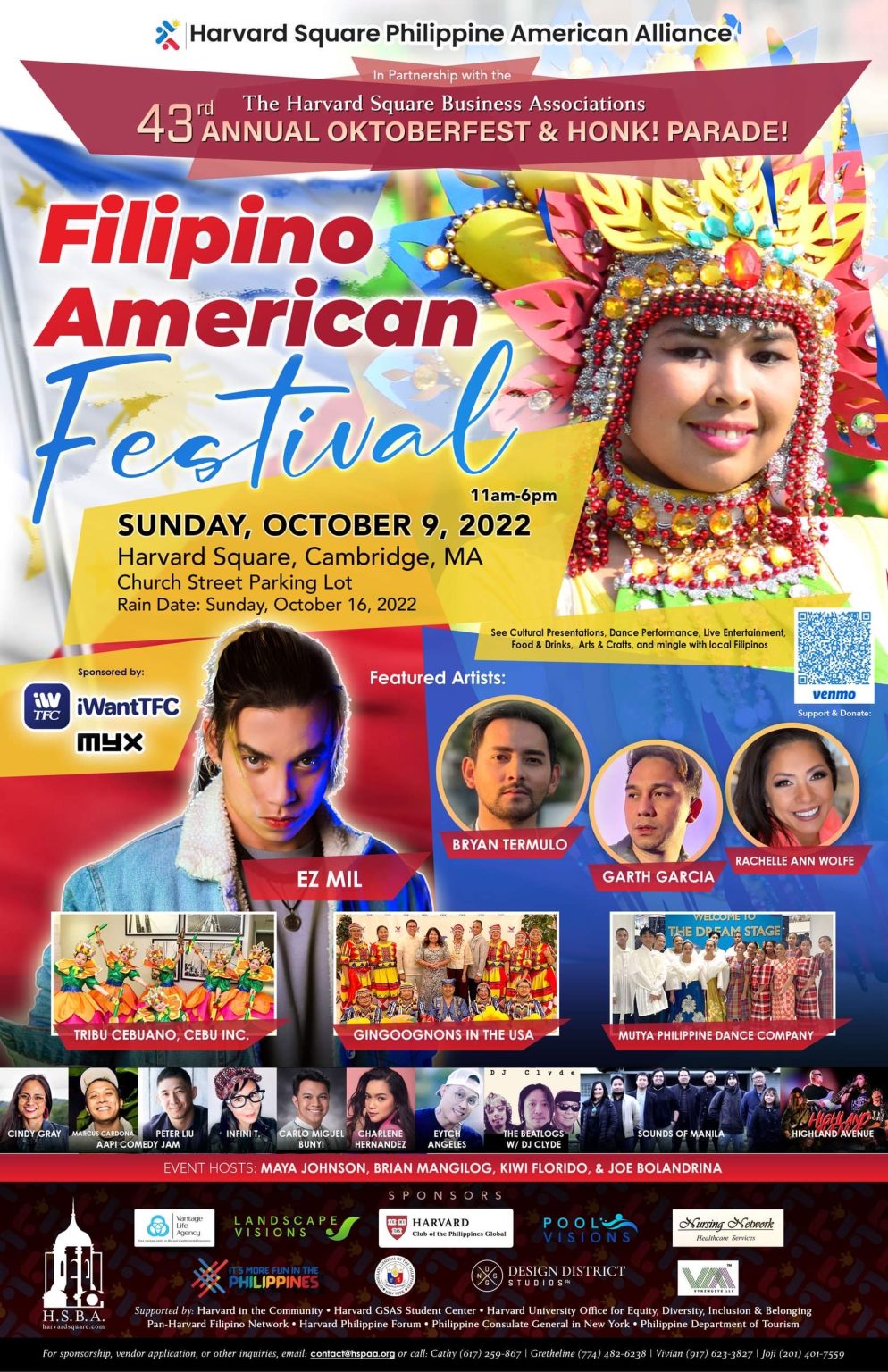 The Harvard Square Philippine American Alliance is a non-profit organization that believes in bringing the community together through cultural events that celebrate the core values of the rich and deeply rooted ancestry of the Filipino people. Our goal is to organize events on an annual basis in partnership with business owners and community leaders.
As younger generations of Filipino Americans mature, connectivity, exposure and interactions with people that share their cultural heritage is paramount to enriching overall community diversity, equity and inclusion efforts while promoting Filipino Americans through networking, outreaching, and researching to ensure the prosperity of every individual involved.