We love when creatives collide and show each other their craft. Recently, Paradise Rising artist Ylona Garcia collaborated with parent label 88rising for Filipino-American History Month for a fun cooking lesson. Yes, we know Ylo is Aussie, but she couldn't pass up the opportunity to cook with Yamashiro Head Chef in Hollywood, Chef Vallerie. We all wish we could have an exclusive lesson with Chef Val on adobo 101.
Ylo's vlog gives us extra content and takes us behind the scenes at Yamashiro. Chef Val and her whip up a Filipino classic dish, adobo but they added a little twist by using ribs and pineapple juice. They make the semi-traditional dish with no other than it's partner in crime, some good old fashion white rice. And of course, Ylo and Chef Val measured the rice and water using their fingers as precise measurements.
Chef Val shared that all her recipes come from her grandfather. They had a pig farm in the Philippines and after closing their bakery, Chef Val's family would get to cooking Filipino pork recipes. She challenges Ylo to cook the adobo dish herself and we definitely feel her anxiousness. As Ylo said, it's like having your parents watching your every move when you're cooking because in Filipino culture, food is life. Ylo didn't disappoint though, her pork BBQ adobo looked so tasty and it's Chef Val approved because it's the first time she's combined ribs and pineapple juice now known as Ylo ribs.
After finishing up delicious meal, Ylo headed to Vista Hermosa Natural Park for location number two. She sings a couple songs like her single, "Don't Go Changing." Finally, Ylo answer what FAHM means to her. "It [Filipino-American History Month] means acknowledging who we are which is the best feeling in the world." To catch more BTS and the series, make sure to follow Ylo on social!
Cover Photo Credit: Ylona Garcia Twitter
Hollywood premieres are back with some adjustments to keep everyone safe, of course. From onsite covid testing to limited media space on the carpets, the new normal has set in, and Hollywood Blvd. is back in business, and this week it was the World Premiere of Marvel's Shang-Chi!
ABS-CBN's Hollywood Correspondent and newly appointed member of the Hollywood Critics Association Yong Chavez was 1 of 18 media Journalists and Outlets that made the cut to witness the Asian excellence in Hollywood that evening.
Our favorite Hollywood Photographer, Sthanlee B. Mirador, was also in attendance and captured Social Media Personality and Singer Bella Poarch's first red carpet premiere. Bella stunned in an all-black look from head to toe, looking like she just stepped out of her "Build a B***h" music video. It might have been her first big premiere, but she was absolutely ready for her close-up.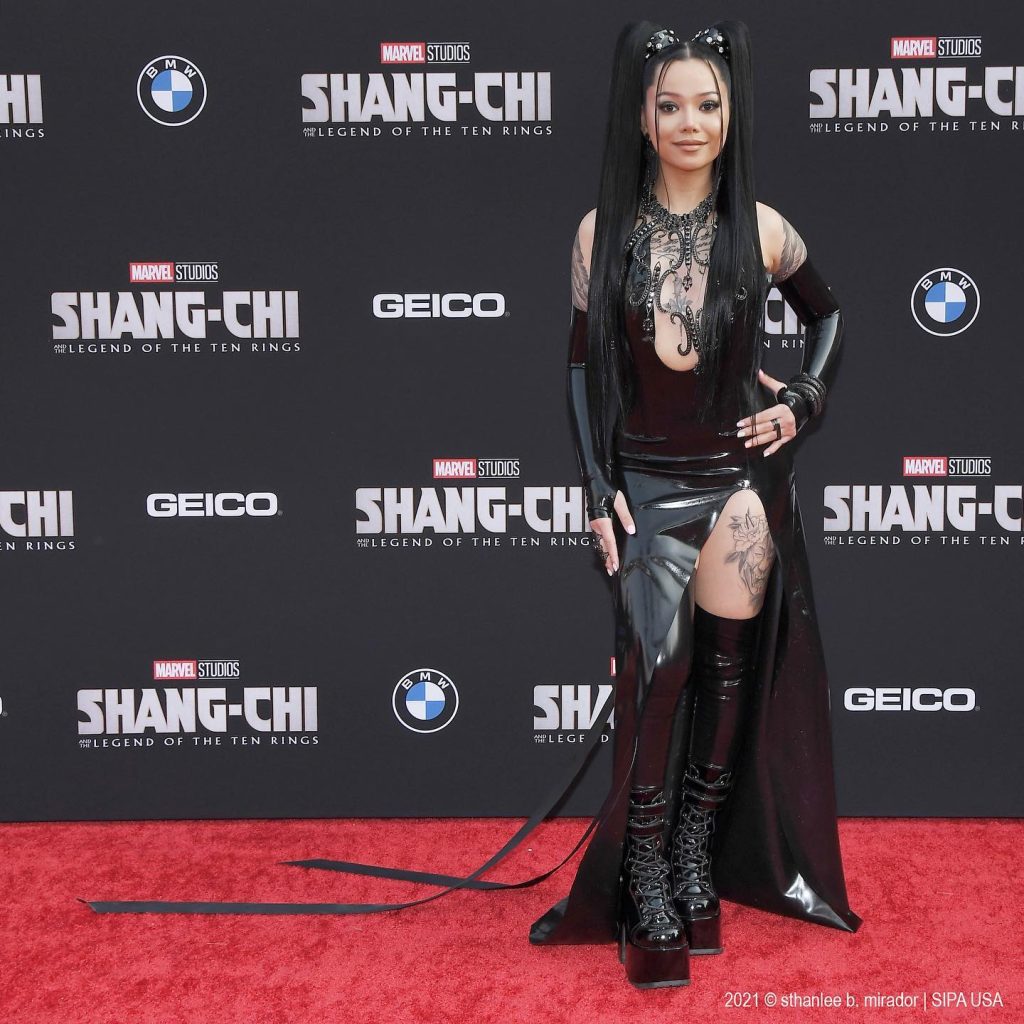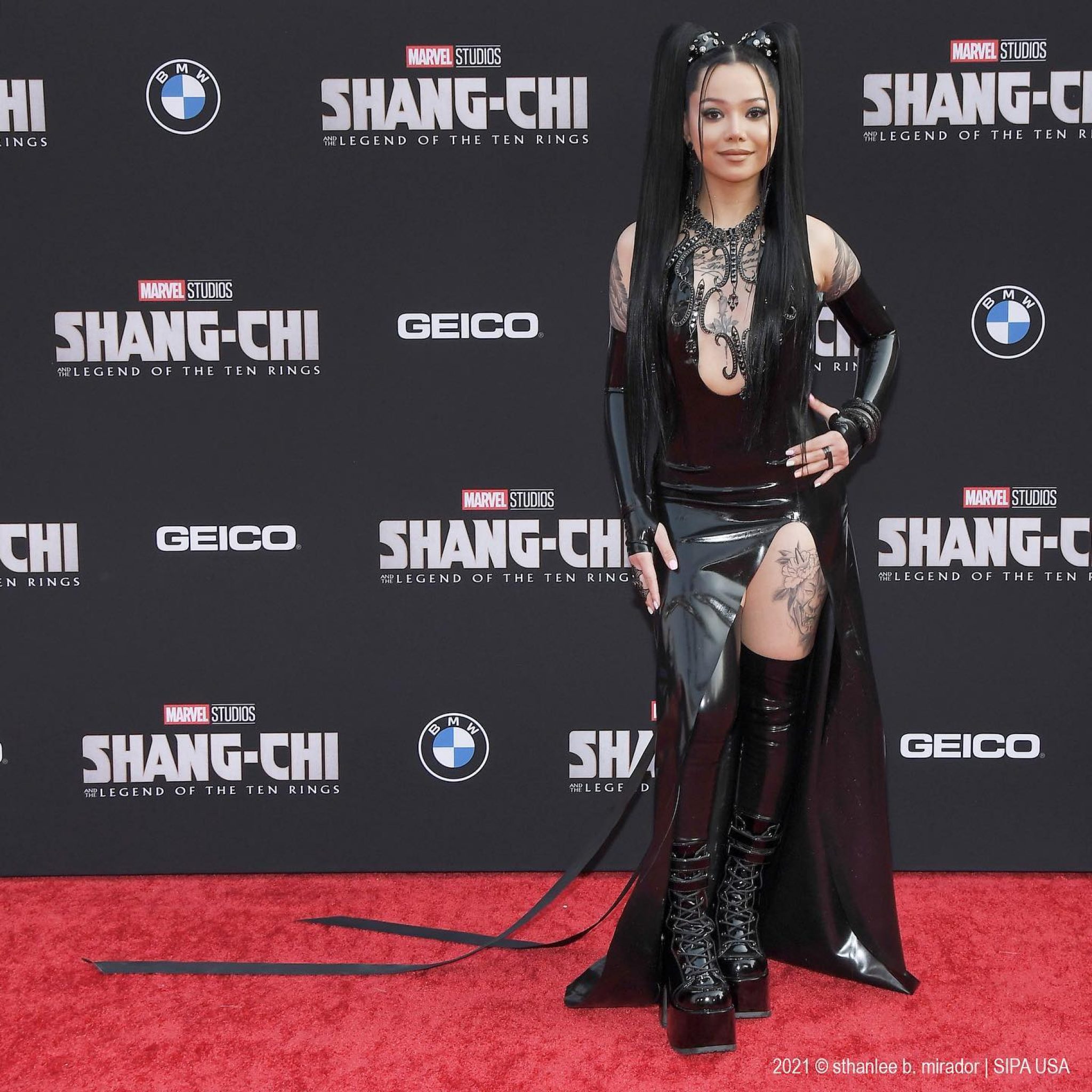 Also in attendance was newly engaged Singer/Songwriter AJ Rafael and Executive Producer of Disney's Launchpad Short Film series and retired Disneyland Princess Alyssa Navarro. As well as our guy Guapdad 4000 dripping in some Alexander McQueen.
With Shang-Chi being Marvel's first Asain superhero movie and helping break barriers in Hollywood for actors of Asian descent to lead blockbuster movie roles, Gold House Co. has once again stepped up to help advocate for this history-breaking event.
Gold House continues to lead their "Gold Open" movement, pushing for films such as Shang-Chi to be seen, ensuring that these opening weekends are a success. To date, the Gold Open community has supported over 25 Asian-led films and engaged hundreds of thousands of people in showing the world that we are here to be seen and valued.
Speaking of representation, we can't forget about the superheroes behind the scenes. Check out the latest installment of our MYX Original Series "Making it in America," featuring Marvel's Senior Visual Development Artist, Anthony Francisco!