The Careless Music family is growing. New signees, Liza Soberano and Issa Pressman are looking to venture into a new part of their careers. The independent record label is a force of nature in fostering fresh unknown talent from all over the Philippines, but also encourages artists to step into the unknown and encourage new journeys.
Liza Soberano said she is looking forward to working with the record label known for taking care of "young talent." The young actress says, "The fact that they work with young creatives -- I'm currently 24 -- so it's very exciting and encouraging to see a lot of people pursuing their dreams and passion at a very young age in a way that they wanna do it." She's at a turning point in her career where she'd like to have more control over the projects she does and meeting James Reid's team boosted her confidence in trying new things. "I also wanted to work with people my age to be honest … and when I met James and his team it really made me even more excited to work with because their team is so young, so creative and they are so fearless to take risks and try to chase after things that we would think is impossible," she added.
Issa Pressman, another talented actress, and artist is another addition to the Careless team. She looks to lean more towards her singing career and trusts the team to carry her forward. "It's something that I could focus on and I want something that my heart had. (At first,) I don't wanna show it but my heart was in it, my soul was in it and I'm happy doing it. So, I needed help and growth and I think I could do it with them," Issa says.
Cover Photo Credit:
This week's MYX News Hot List, new episodes weekly at www.myx.global/myxnews.
1. MYX ENTERTAINMENT: Liza Takes Spotlight at Identity Fest - Actress Liza Soberano just had her first US mainstream music festival interview.
2. MYX MUSIC: Recording Academy Features James Reid - James Reid was featured on Recording Academy YouTube Channel for their Press Play at Home Series.
3. MYX MUSIC: Bini Hits The Road with Travel Show - P-pop group BINI is showcasing their hosting skills in the latest show, "The BINI Roadtrip Adventures".
4. MYX MUSIC: Sam, Yuridope, Moophs, Yeng Team Up - Sam Concepcion, Yuridope, Moophs, and Yeng Constantino came together to create "Ikaw Ang".
5. MYX MUSIC: P-Lo Lights Up NBA Finals Halftime Show - P-Lo is beyond grateful to perform during Halftime with fellow rapper Larry June.
The Fil-Aussie singer, actor, and entrepreneur James Reid is taking his music global. The Careless Music founder was featured on the Recording Academy YouTube channel, the organization behind the Grammy Awards for their Press Play at Home series. For this special episode, James sings a brand new song, "California Lovin'" which is described as a breezy, carefree banger.
The mellow R&B song which he co-wrote with fellow artists, Ken Nana and Darius Coleman during one of his most recent visits to California. One of his favorite artists is Daft Punk so "California Lovin'" samples that psychedelic funk genre he loves. The video for his episode matches the energy of the song as James is surrounded by warm white and blue lights as he moves around the polished set-up singing about this unique kind relationship.
James has been making waves in America where he's been spotted at events in Los Angeles. He's teased more music is coming soon so this is only the beginning. Stay tuned along with us for more news.
Cover Photo Credit: Recording Academy Instagram
Gold House just hosted its inaugural "Gold Gala," the largest gathering of top Asian and Pacific Islander leaders in the community. The Gala celebrated the 2022 A100 List, the absolute honor that recognizes the 100 APIs that have most significantly impacted American culture and society in the last year, and special awards honoring some A100 legends in the community.
Over a handful of Filipinos made it onto the prestigious A100 list this year, and even more, were present at the Gala. Celebrity Photographer and community advocate Sthanlee B. Mirador was there on the Gold Carpet, capturing guests as they made their way into the event. Check out some Filipino talents and leaders who helped celebrate Gold House's special night below.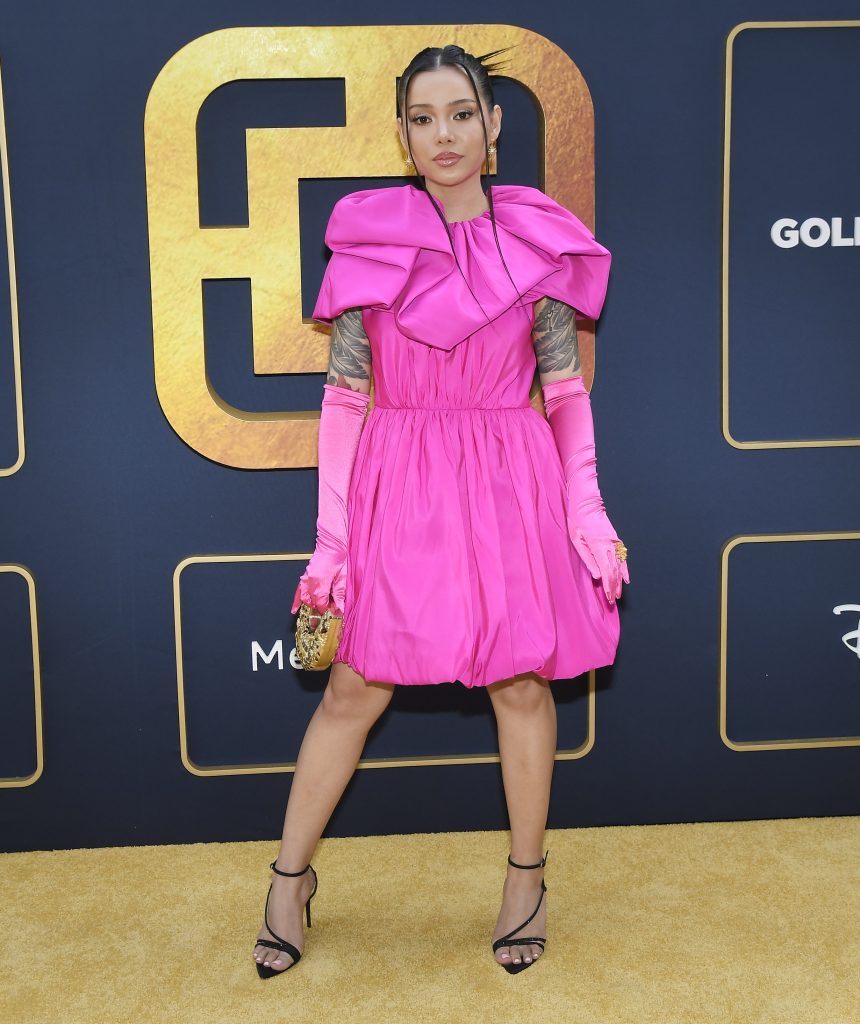 Over 500+ API celebrities, cultural leaders, and business executives attended this special night. The night's theme was "The New Gold Age," representing "unparalleled API brilliance and defiance amidst continued violence and racism against the community." In addition, the evening consisted of honoring the A100 list, Mindy Kaling accepting the A100 Legend award, and fellow A100 Legend Michelle Yeoh accepting the first-ever "SeeHer" award at the Gold Gala for defying gender stereotypes throughout her career.
During the gala, Gold House also unveiled some new initiatives which will help the organization continue to unite, promote, and invest in API creatives and companies. See some of their new initiatives below.
Unity March: in partnership with Asian Americans Advancing Justice, APIAVote, and a dozen other major nationwide organizations, Gold House announced a historic slate of policies and a convening event in Washington, D.C. on June 25, 2022.
Gold Storybook: Gold House launched the definitive guide and resource hub on authentic API portrayals in media, based on years of cultural consultation expertise with every major studio, streamer, and network. The guide was created with support from key partners like The Walt Disney Company and features additional resources through work with SeeHer, P&G, and more.
#WriteHerRight AAPI: SeeHer and Gold House also announced a major partnership to develop a guide focused on the importance of increasing accurate portrayals of AAPI women and girls in advertising and entertainment.. A number of studios and networks, including AMC Networks and Paramount, are committed to participating in the guide, which will launch later this year.
Gold House Venture Network: on the heels of launching its $30M fund, Gold House Ventures, Gold House announced a new vehicle for executives, cultural leaders, and founders to invest in sought-after venture deals and procure prominent Board Director and Advisor positions.
Gold Rush Accelerator Food & Beverage and Women Tracks: as part of their community-leading accelerator, Gold Rush (whose alumni have raised $400 million+ in follow-on capital), presented two new tracks that provide funding, promotion, and distribution to culinary and women founders in partnership with Panda Express and Julia Gouw, respectively.
Photos and Cover Photo Courtesy of Sthanlee B. Mirador
This week's MYX News Hot List, new episodes weekly at www.myx.global/myxnews.
1. MYX MUSIC: HELLO JAMES! - To celebrate its first anniversary, James Reid drops "Hello 2.0 The Legends Only Remix" featuring Korean superstar Jay B of Got7 and Taiwanese-American Hip-hop artist ØZI.
2. MYX MUSIC: "WHAT" A YEAR BY SB19 - It's been a year since SB19 released their music video for "What". The track went viral with 15 Million views and 750,000 comments.
3. MYX MUSIC: LITZ STRIKES WITH KIDLAT - LITZ, a new girl group on the scene, pre-debut with their rendition of James Reid's "Natataranta" released their first official debut track, "Kidlat".
4. MYX LIFESTYLE: KEITH PEDRO TRILLING LA SOON! - Filipino-Canadian comedian Keith Pedro is headed over to tape his comedy special "Trillipino" with MYX!
5. MYX ENTERTAINMENT: GRAYSON VILLANUEVA TURNS RED - Fil-Am Grayson Villanueva voices Tae Young of 4 Town from Disney+ and Pixar's "Turning Red".
When James Reid remixed and amplified his summer track, "Hello" with Jay B of GOT7 and Tawiwanese-American rapper ØZI, it was already legendary, but now comes the music video. The "Hello 2.0" (Legends Only) music features 36 Asian celebrity appearances and loads of shenanigans. James and his team aim to break music boundaries and the music video is set to break the internet.
The Legends Only collaboration, James honors Asian talent through a track that signifies the ways in which music breaks barriers set by language and the limitations of a global pandemic. Going above and beyond in bringing together local and international collaborations for the remix, James rounds up a star-studded group to sing in the music video. The project bridges the gap between creatives from every industries and more importantly between people.
Your favorite international and local stars all showed up bringing their energy. Of course, Careless Music came in with full force with Nadine and their shared dog Calcifer Dante Pendragon, James' sister Chantal Calicdan, Jolianne, Massiah, the A-Team, and their BTS team all got in the action. However, they also called on their friends to help dance and sing along, which included:
Liza Soberano
Enrique Gil
Maris Racal
Mimiyuuuh
Ranz Kyle
Niana Guerrero
Ylona Garcia
Zack Tabudlo
After The Noon's Arthur Tan
JRE (justrandomeveryday)
King Kenny Slay
Then the video took a trip around the world with Jay B and ØZI having their friends also give a hello. International stars like Nancy of Momoland, Seori, Jay Park, Vanness Wu, Woosung, Dojoon of the Rose, Justin Park, and Wen. According to James, "The whole project was orchestrated by my co-management, Transparent Arts, together with Careless Music and H1ghr Music. TA brought on Jay B and ØZI who I actually got to meet during my visit to LA in 2020. The big idea was a collaboration between different Asian countries."
The logistics of creating a project at this scale was no easy task. The song-writing process for the remix took half a year to complete as "It took some time being in different countries so we kind of just let each artist do their own thing on
the track," says James. Luckily for us, it all worked out and we have another James Reid banger on our hands. The Hello Remix is available on all major streaming platforms and the music video is now up on Careless Music's YouTube page.
Cover Photo Credit: Careless Music
As many of you know, James Reid has been spotted in and around LA and Hollywood, sparking rumors that he has moved there permanently. But in a recent statement to CNN Philippines, James mentions that this isn't a permanent move. He will be focusing on his music career this year, and part of that is connecting with industry professionals internationally. James is actually set to head back to the Philippines in April. But since he's been in the states, he's definitely kept busy.
After recently releasing the "Hello 2.0 (Legends Only Remix)" with Korean superstar Jay B of GOT7 and Taiwanese-American hip-hop artist ØZI fans got another extremely exclusive sneak peek to an unreleased song. James recently guested on DJ E-Man's Twitch show "Get it Poppin," and during the live stream, they played a short snippet of "Caught Up in Your Motion," an unreleased track produced by GRAMMY Nominated Producer DJ Flict.
Because of its exclusivity, DJ-Eman had to throw some drops on top of the song, but nonetheless, fans still got to hear what vibe the track was giving. You can check out the full live stream episode here on DJ E-Mans Twitch channel. No release date has been mentioned for the track but with James concentrating on his music career this year, we're sure more updates are on the way. For now, enjoy the lyric video to Hello 2.0 and stay tuned as the official video releases this week!
Cover Photo Courtesy of Careless Music Instagram
ABOUT JAMES REID:
James Reid is the founder of indie record label Careless Music. Making the decision to form his own label and manage himself independently proved worthwhile when his acclaimed album 'Palm Dreams' was featured on Billboard's Independent Albums chart in 2017. Known as a risk-taker with a decade of experience as an entertainer in the Philippines, James aims to use his platform to empower and grow Philippines' buzzing music industry.
Aside from being an award-winning music artist (MYX Music Awards, MTV EMA), James is well-known for his appearances on television shows and movies, which he has also won several awards for. With a successful career spanning over a decade and millions of streams, video plays, and Instagram followers, James' meteoric rise is definitely not slowing down anytime soon.
ABOUT DJ FLICT:
Chris "Flict" Aparri is an LA based GRAMMY Nominated/Platium Producer, Songwriter, Artist DJ & Musical Director. He is published with BMG and is currently managed by Nick Ferrer. A lover of all music genres, Flict's versatility has allowed him to work with everyone from Meghan Trainor and Wiz Khalifa to Sublime w/Rome and Fifth Harmony. It is his youthful "Hit" sound and humble nature that attracts various artists, songwriters, and record labels around the world.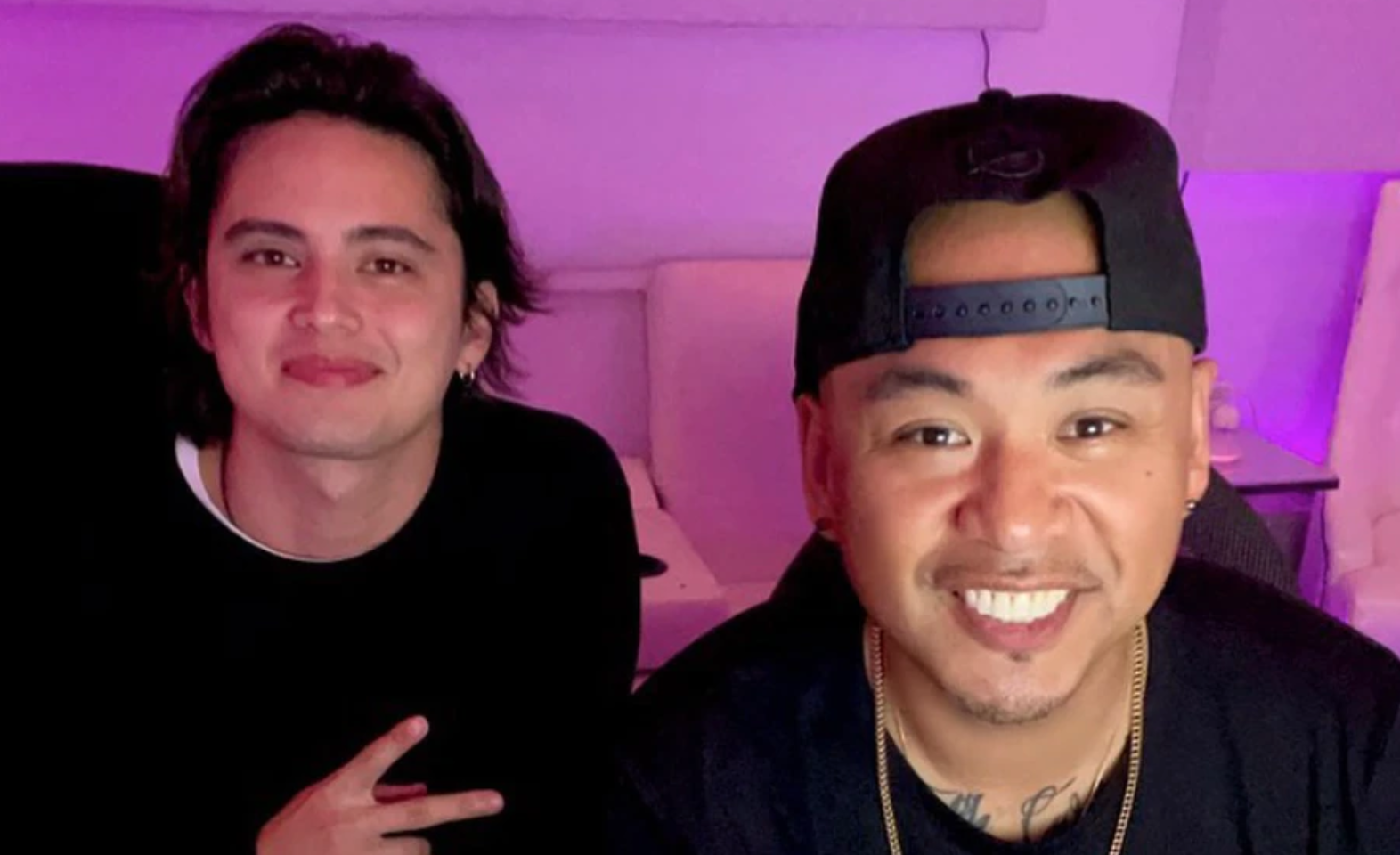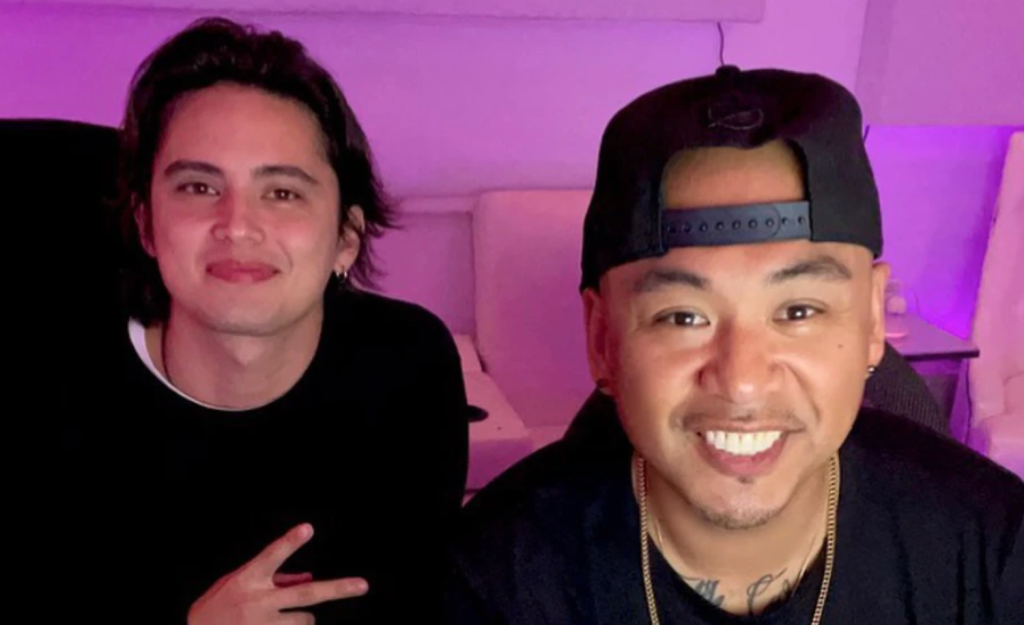 Born in Quezon City in Manila, Philippines, Flict began playing music at the age of 5. Learning any instrument he could get his hands on, he became a true and lifelong student to music. In college, he was a music performance brass major and eventually earned a degree in Recording Arts/Production. His professional career began as a DJ where he developed his distinctive style and love for hip hop that remains a major influence in his sound today.
James Reid and the Careless Music team released your next favorite remix. "Hello 2.0 (Legends Only Remix)," an upgrade to the 2021 summer hit, "Hello" is getting a couple guest appearances. After celebrating the track's 1-year anniversary, Careless Music teased the reimagined track last month which features Korean superstar Jay B of GOT7 and Taiwanese-American hip-hop artist ØZI.
Transparent Arts, Reid's international label and artist management orchestrated the collaboration between Careless Music and High1r Music. The "Hello (Legends Only Remix)" comes half a year after the initial release, but the collaboration between the three big artists has been in the works meeting in Los Angeles, California back in 2020.
The aim is to celebrate Asian artists through the collaboration and how music transcends language. "Hello" is a reminder that our relationships are what make living in these times worthwhile. The remix showcases the different angles on how each artist say "hello" and breaks the barriers set by language. Apart from today's audio release, audiences can also expect more content made for the song to be released by all three artists together and individually.
James Reid has always been an artist driven to pushing the boundaries and championing Filipino music globally. In this collaboration, he honors Asian talent through a track that signifies the ways in which music breaks barriers set by language and the limitations of a global pandemic.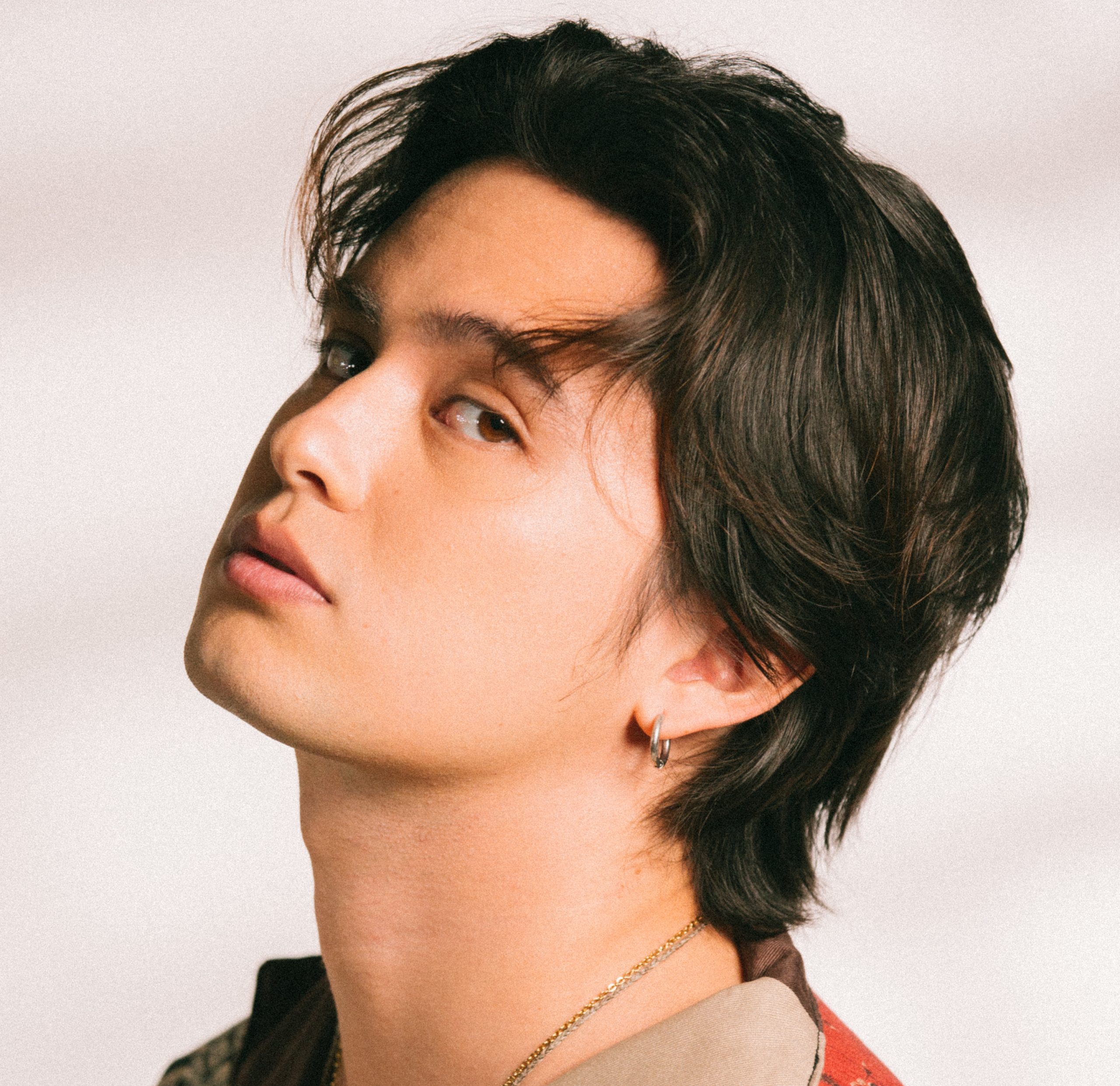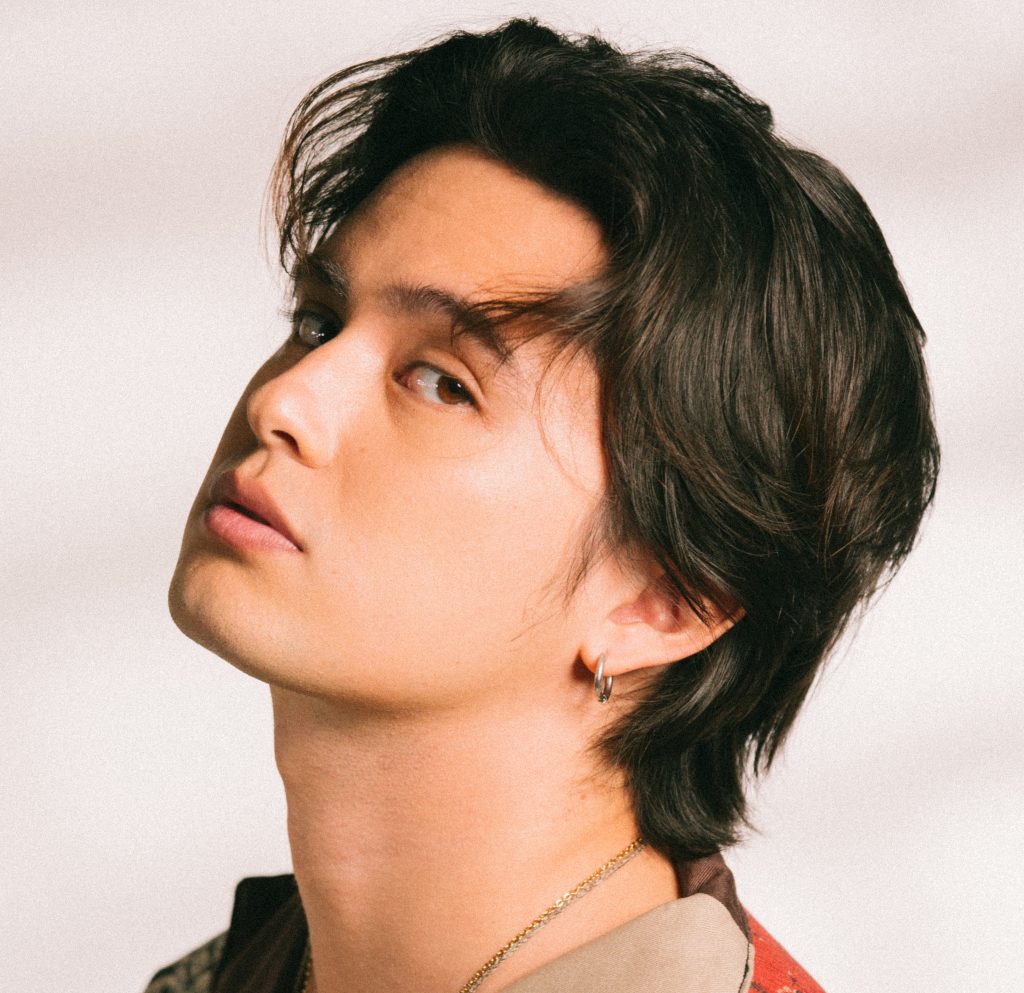 A collaboration with Jay B was a no-brainer for James Reid. As a member of one of the biggest bands in K-Pop GOT7, Jay B is no stranger to topping the world charts. Since 2014, his group has been releasing record-breaking albums peaking number one not only on the Korean charts but also on the Billboard World Albums Charts. After his band took a hiatus in 2021, Jay B signed with H1ghr Music and has since released soulful R&B and hip-hop songs that explore his newfound creative freedom.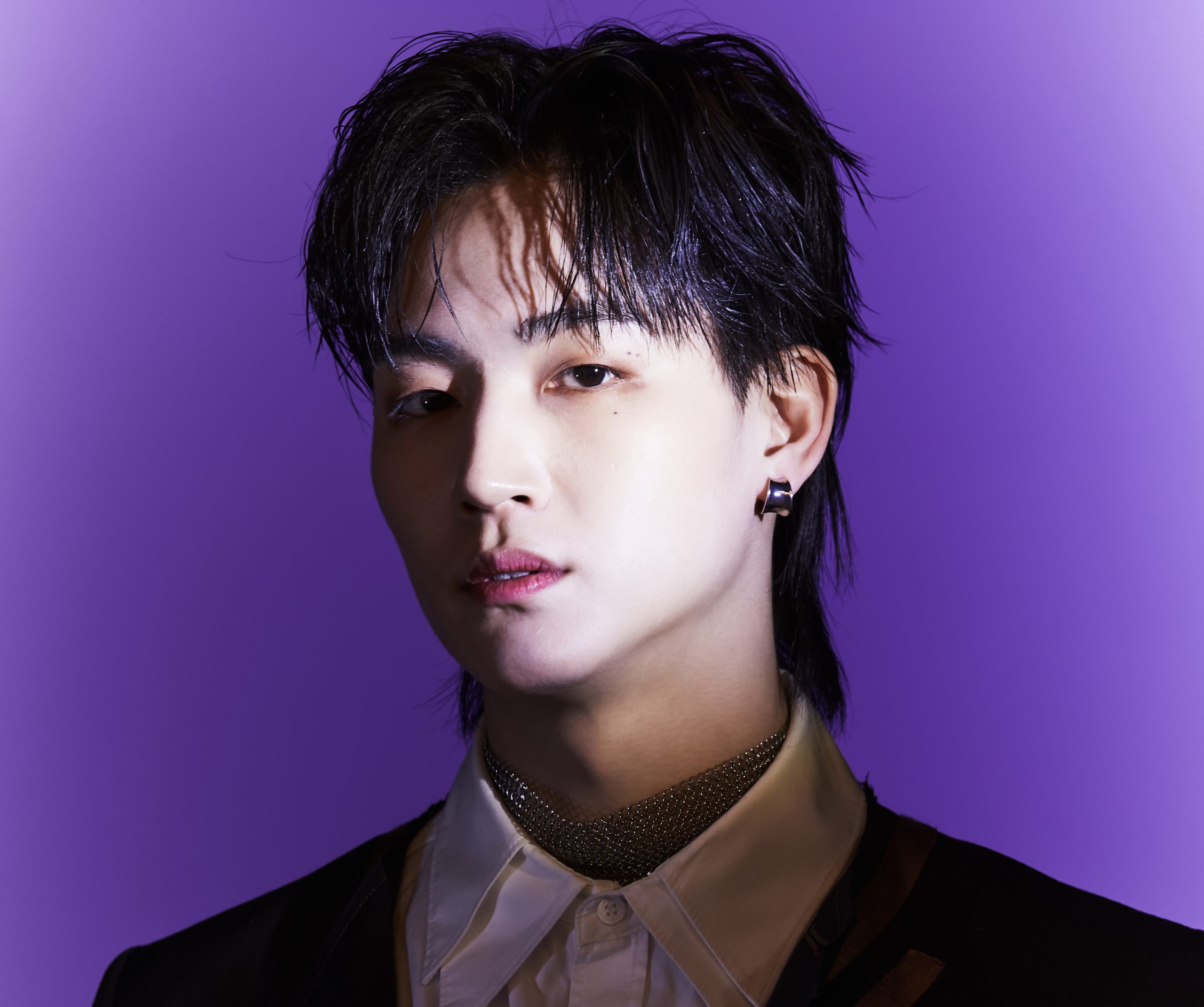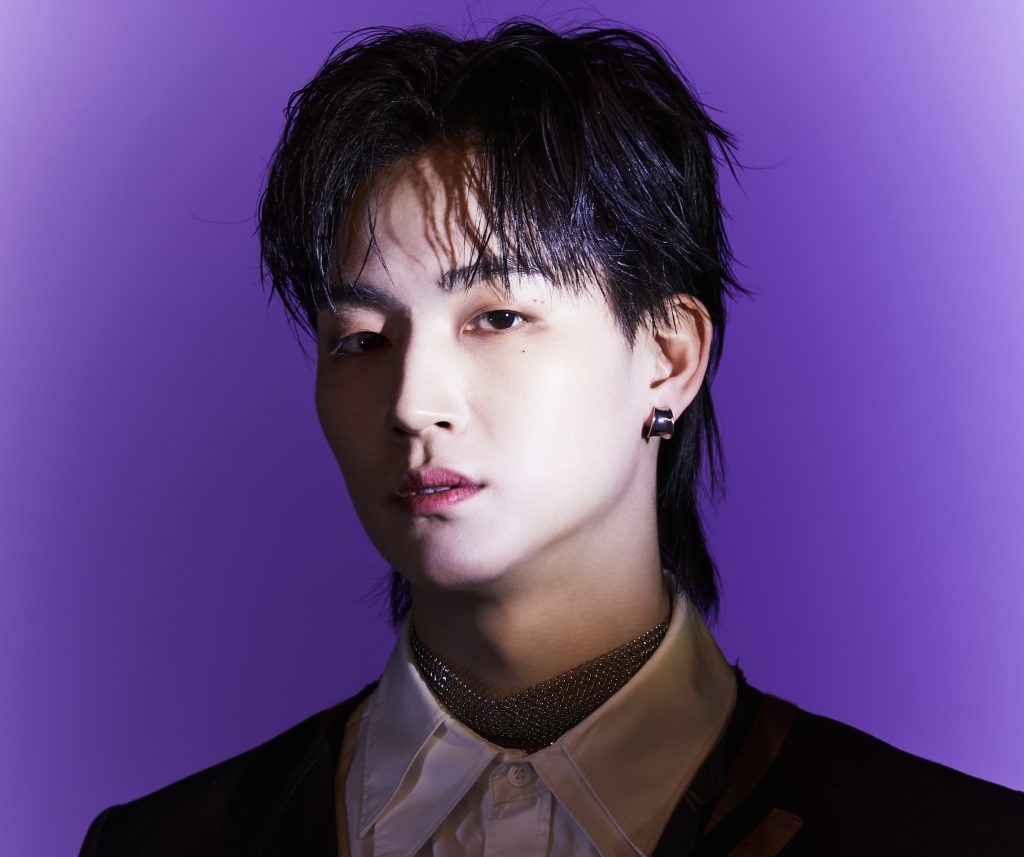 Taiwanese-American rapper ØZI, an emerging artist noted for integrating his various cultural backgrounds into his music lent an upbeat rap verse into the dance track. Fusing genres of contemporary urban hip-hop, R&B, and Mandopop, the Taiwanese-American rapper was nominated for 6 awards at the 30th Golden Melody Awards and won Best New Artist in 2018.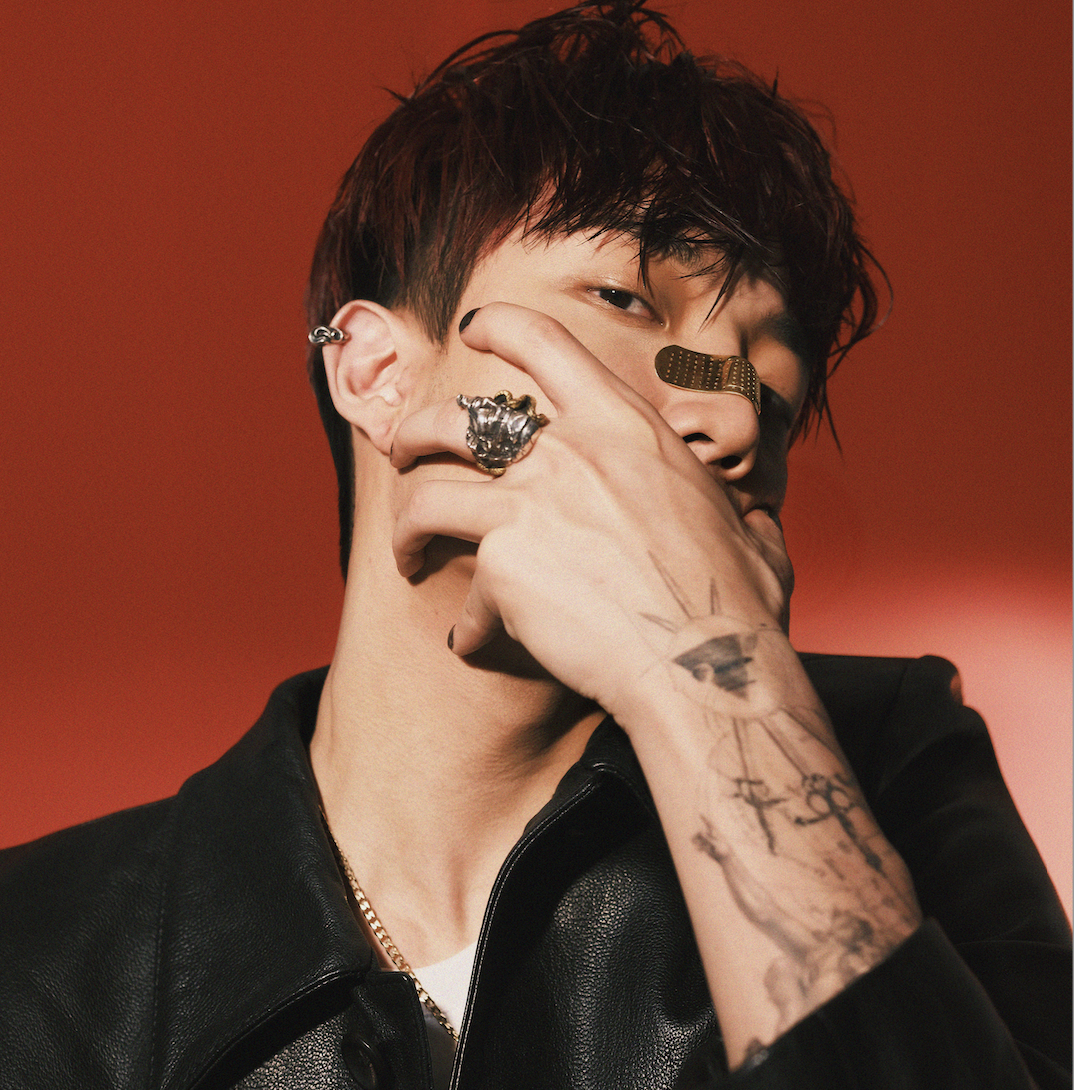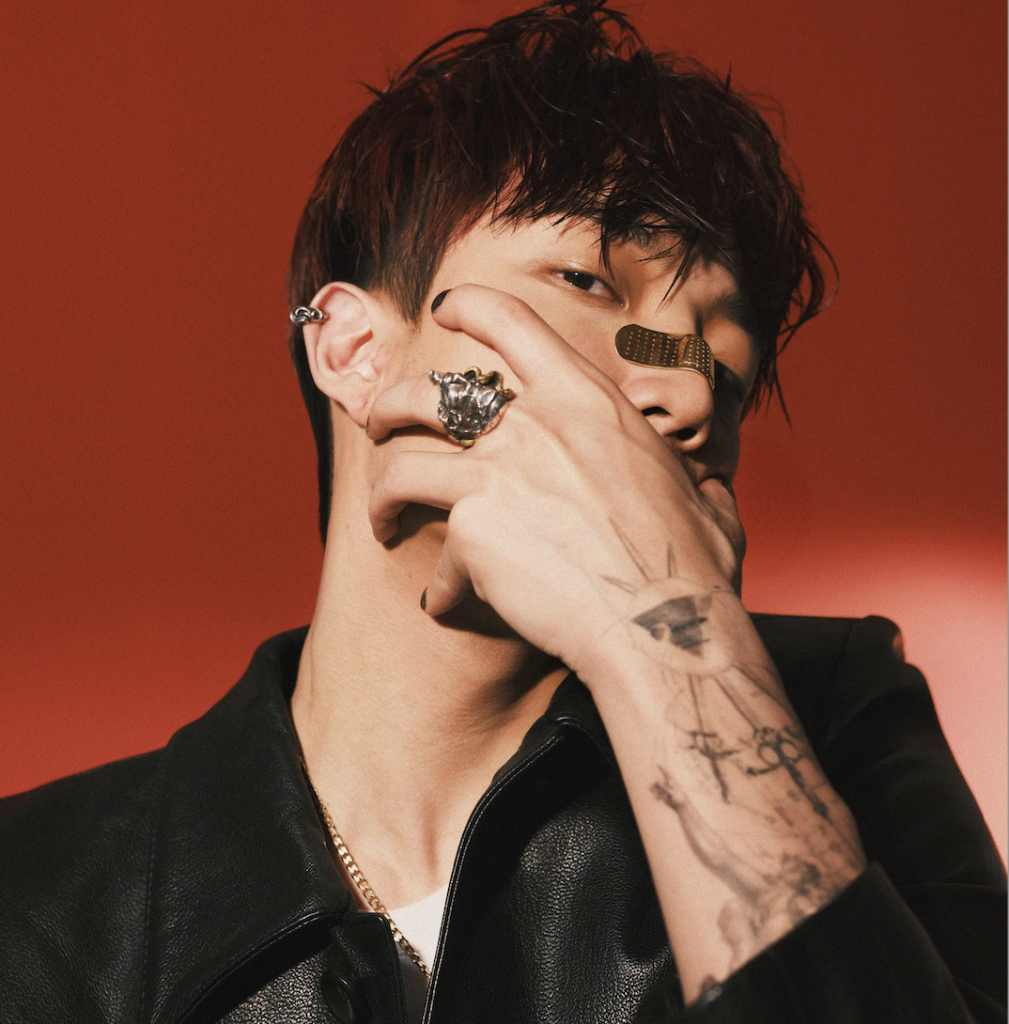 Cover Photo Credit: Careless Music
After a string of singles and a handful of collaborations, Careless Music's Massiah has finally released his first album, LAHI. The word "Lahi," when translated from Tagalog to English, is a noun and means "race." When translated from Bisaya to English, it's seen as an adjective and means "different."
LAHI is the story of the islands. It's a spirited, sonic expression depicting the ebb and flow of trying to make it in life and finding enjoyment in it as you do so. A testament to the tropics, it imbues island-instrumental influences to most of the hip-hop, rap, and RNB tracks in it while mixing Afrobeat, neo-soul, and electronic elements. It tells tales inspired by Massiah's own adventures around the country—tales of love, exciting journeys, and bittersweet moments.
LAHI includes some collaborations and of course some new tracks alongside some of his recent releases like Stay With Me, Higher, and Paid For It. The 9 track album features Because, Fern, Cavill, James Reid, and August Wahh. LAHI is an escape from the big crowds and the noise and the city. It's a reminder of the island life.
LAHI is finally out, and you can now stream the album here.
This week's MYX News Hot List, new episodes weekly at www.myx.global/myxnews.
1. MYX MUSIC: Top of The World: Zack Tabudlo - Zack Tabudlo secured 4 spots on the new Billboard chart, "Hits of The World: Philippines" listing. He is also gearing up for his US tour in May.
2. MYX MUSIC: BGYO, BINI Enter Metaverse - P-pop sibling groups BGYO and BINI continue to make top trending waves on Twitter with a new H&M PH campaign and a historic Xpedition magazine cover launched in the Metaverse!
3. MYX FASHION: Bretman Rock's Fashion Week - Bretman Rock brought the New York Fashion Week to his home with his very own Bretman Rock Fashion Week aka #BRFW. The MTV star puts together a few breathtaking and head-turning outfits.
4. MYX SPORTS: Ylona Joins NBA All-Star Celebrations - Pinoy pride was well represented at NBA All-Star game! Aside from Jalen Green taking part in the Slam Dunk contest and Rising Stars Challenge, and Miami Heat Head Coach Eric Spoelstra coaching Team Durant, Ylona Garcia also joined the festivities as an international influencer. Plus, Cleveland-based Fil-Am Artist Glen Infante designed the Gatorade pieces!
5. MYX SPORTS: Happy SODA-versary James! - James Reid's groovy pop track, SODA
is celebrating its one-year anniversary with a brand new remix from Arthur 10.
Recently, we've been hearing Zack Tabudlo everywhere from collaborations, dance challenges, and artsy videos. Now, he's topping the Billboard charts with his music in the new "Hits of the World: Philippines" listing. It's a weekly chart that ranks the top 25 songs in each country, based on streaming and digital sales and he landed four spots.
The top spot is "Pano" with the Tiktok dance craze, "Habang Buhay" following right behind it in second. The top hit ballad, "Binibini" takes No.13 and "Nangangamba" ranks at No.18. If you haven't checked out these tracks yet, catch the episodic music videos below!
The singer-songwriter has also released new tracks with James Reid, "Hatdog" and Moira dela Torre, "Iba." With new music out, Zack is taking his music on the road as he's performing on the main Jubilee stage at the Expo 2020 Dubai, February 20. Also slated to be at the Expo is Ben&Ben. If you're in the U.S., Zack is touring with December Avenue this May! Grab your tickets while they're available!
Cover Photo Credit: Zack Tabudlo Twitter
Can you believe the groovy-pop track, "Soda" from James Reid has been out for a year already! To celebrate him and his Careless Music team blesses us with a fresh new take. The remix comes from producer and artist, Arthur Tan who also gave us Nadine's "Intoxicated" remix late last year. This time around he worked on "Soda" to add to its already danceable beat and take us further into hyperspace.
Check out the reactions from when the "Soda" remix debuted in front of a live crowd. James Reid and Arthur Tan took the track to Notorious HQ in Poblacion in Makati, Philippines. If you're loving the track, so did they! Can't wait to catch it on the dance floor the next night out with friends.
Cover Photo Credit: Careless Music Twitter