San Diego Craft Beer & Music Festival
3:00pm to 10:00pm, 21+ with ID required.
Belmont Park, Mission Beach – between the Roller Coaster and the ocean. See the full line-up & get your tickets here.

Over 30+ San Diego craft beers on tap, including Ballast Point Brewing Co., Green Flash Brewing Co, Coronado Brewing Co., WestBrew, and more to be announced.

Delicious food from a wide range of San Diego's favorite restaurants.

21+ only so make sure to bring your ID. For Rules and Regulations, CLICK HERE >BeerX will be adhering to all local, county, and state COVID guidelines. Future protocol is still to be determined.
VIP $125
General Admission Privileges Plus: Dedicated VIP Gate Entrance, 4 Drink Tickets, VIP Bar featuring an exclusive lineup of San Diego craft beers and other specialty cocktails, complimentary nosh for two hours including gourmet grilled cheese, all day snacks and ice cream sundaes, private restrooms, access to craft beer showcases, aerial view of the entire festival and more!
GENERAL ADMISSION $40
Entrance to the festival featuring 30+ San Diego Craft Beers, 10+ restaurants serving up delicious eats – Amazing performances from Pepper, J Boog, Tribal Theory and Arise Roots – Interactive experience and good times!
Beer * Music * Grub – San Diego's first Beer Festival to return is BeerX!
Supported by Ballast Point Brewing Company, celebrating 25 years of brewing and independence in San Diego!
Bugoy Drilon guested on The Lunch Table with Nico Blitz to talk about his humble beginings as a janitor/farmer before joining the Pinoy Dream Academy music competition show and shared who he would love to collaborate with which included Justin Bieber, Shawn Mendes, J. Boog, FIA and the Common Kings.
The Common Kings responded to the interview on MYX saying "Let's do it!!!" as well as reposting an instagram story that included a clip from one of his past appearances singing "No Other Love," with the caption "Looking forward to collab with you bro!"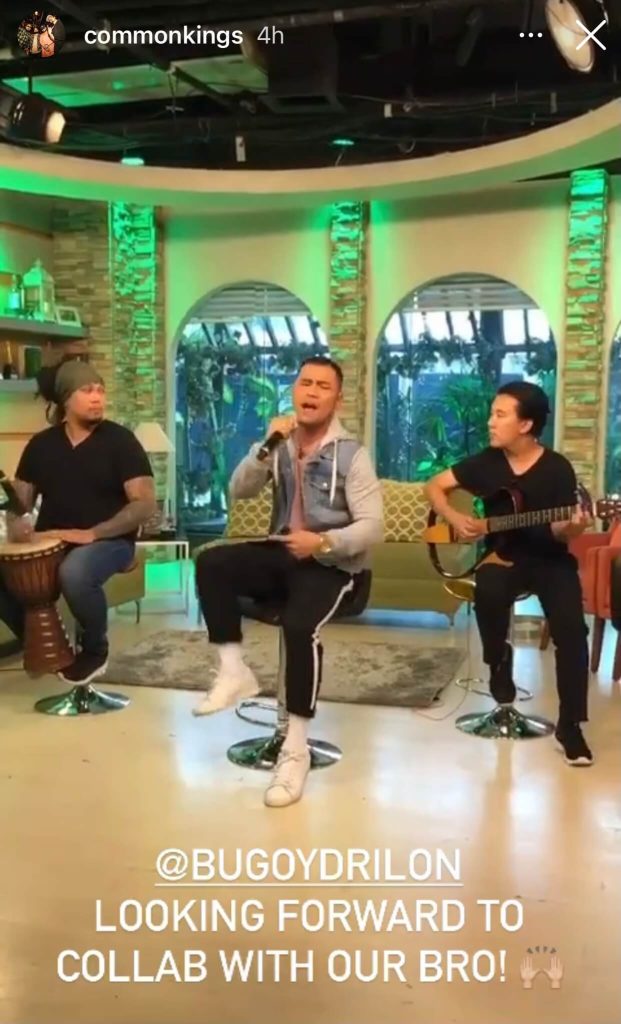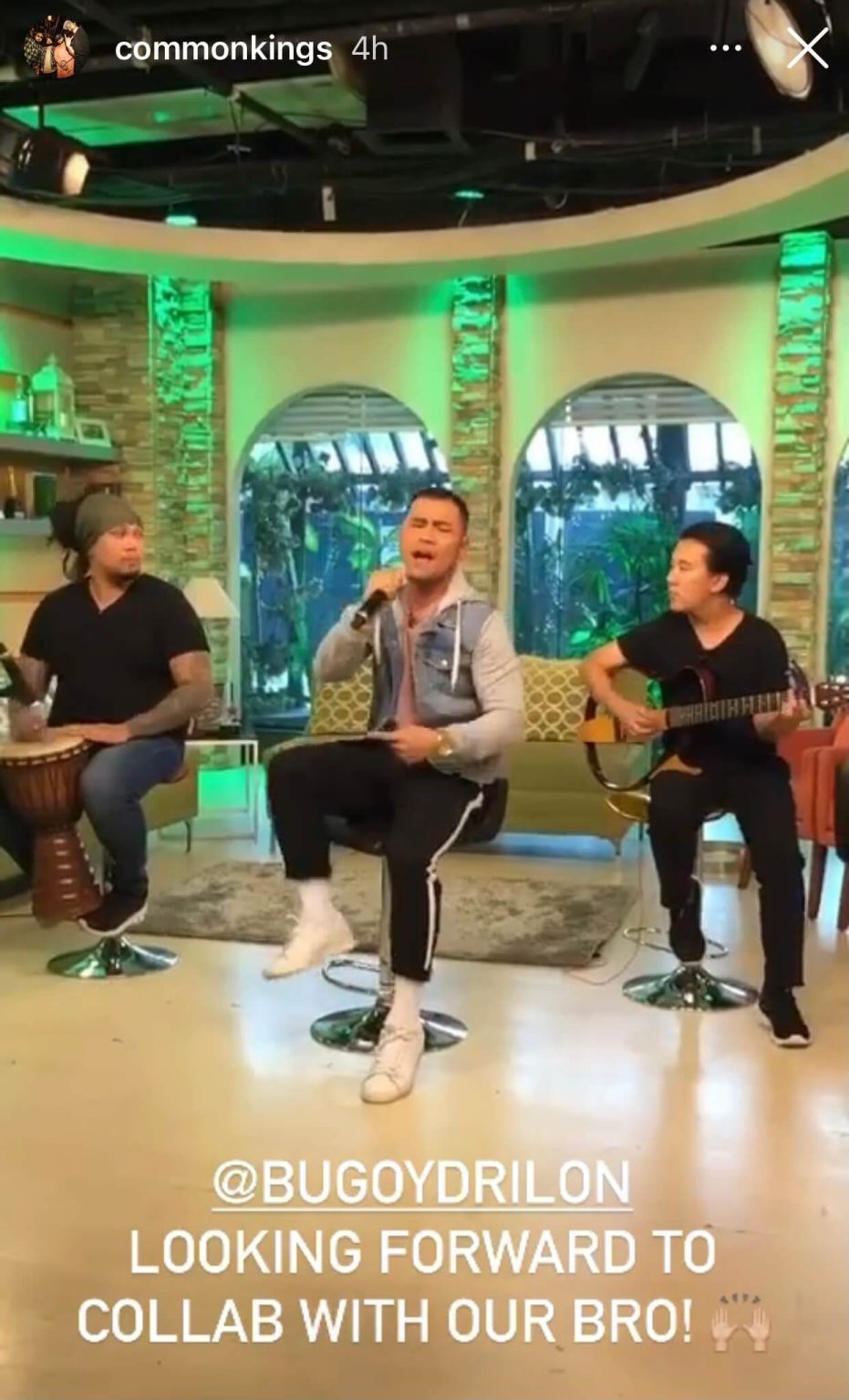 Hope to see the colab happen in the near future with the two talents. The Common Kings are loved by Filipinos across the globe.
Here's a flashback to when Bugoy performed "No Other Love" by the Common Kings and J. Boog at a ABS-CBN morning TV appearance and concert.
Philippines based, R&B & Reggae artist Bugoy Drilon pairs up for the first time with island pop producer & Tarsier Records Founder, Moophs, for a venture into the lovers rock genre. "Tied" is a reggae track that speaks of hope amidst unrequited love. Though it seems to sit at the sunny and bright side of reggae, the lyrical theme belongs to that of one-sided love left with hope for a new day melded in a remarkably infectious melody. A futuristic music video about love that cannot be is in the works. "Tied" by Bugoy Drilon and Moophs is now out on all digital streaming platforms.
ABOUT BUGOY DRILON:
Bugoy Drilon is one of the most talented and versatile voices coming out of the Philippine Islands today. From humble beginnings as a janitor and farmer, the young male vocalist has risen to become one of the most respected singers in his class, he is held in high esteem by the industry, his colleagues and his many fans. As an established pillar of OPM (Original Pilipino Music), Bugoy lent his talent to a series of hit-after-hit of Filipino love songs "Paano Na Kaya", "Muli", and "Hindi Na Bale," as the iconic theme music in both the big and small screen. Bugoy is ⅓ of the trio "BuDaKhel" – of fellow R&B and ballad artists Daryl Ong and Michael Pangilinan. The trio is one of the strongest forces of OPM in the YouTube space, with a massive following in the Philippines and abroad.
Bugoy is equally at home singing reggae, R&B, pop, rock, and anything in between. In 2016, US reggae/pop artist Matisyahu saw Bugoy's rendition of his hit single "One Day" online and was so overcome by his talent that he flew the speechless young artist out to California to perform the song live with him at the Avila Beach Festival and several other shows. The cover now has over 114M plays on YouTube and is loved by fans across the world. Bugoy forges a new path in his career by exploring the new era of his sonic identity through various collaborations. Thousands of fans can't wait until Bugoy is able to perform again live on stage doing what he does best.
History will be made the weekend of December 10-13, the FIRST kumu & Twitch WORLD premiere of the biggest international island reggae collaboration between the Philippine, Hawaiian & Samoan Islands, United States & Africa will take place the weekend of the release, starting 12/11 (Manila time.)
DJs from across the world will be playing the Inigo Pascual & Moophs ft. J Boog "Catching Feelings" (Bimwala remix) by Tarsier Records during their LIVE-streamed DJ sets on their personal kumu/Twitch channels or on radio. See the full schedule below: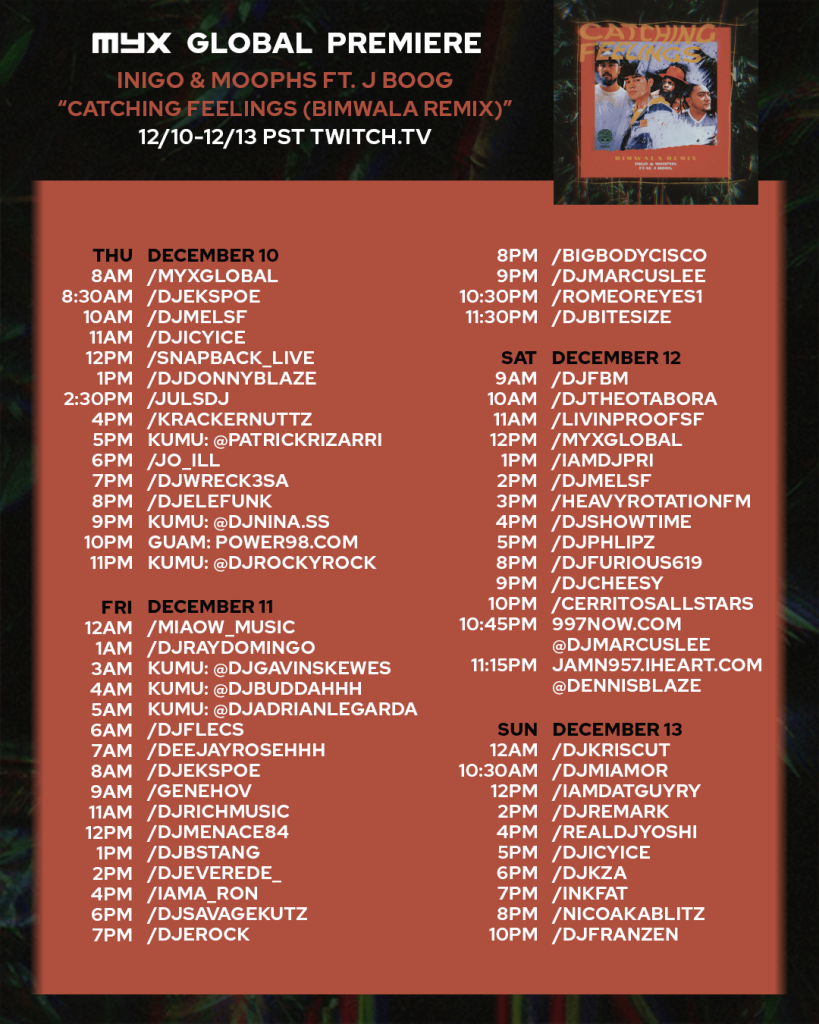 ABOUT THE RELEASE:
GRAMMY-nominated producer Bimwala refreshes Inigo Pascual & Moophs' island pop hit, "Catching Feelings," that is nearing 20M cross platform plays, that became a viral sensation with over 100K dance challenge videos on social media. The monumental collaboration was born in Hawaii, when Inigo met producer Bimwala on his 2019 promo world tour for the original single in Honolulu. Inigo talks about how the song came together below during the kick off for the world premiere at 12A Manila time:
The remix, features an all-new verse from one of reggae's most internationally-known Sampan artists, J Boog, who had over 80M 2019 Spotify plays & has had over 99M viewers on YouTube alone. The never been done before international collaboration crosses 3 continents. Inigo Pascual, who is known for his 2016 hit single "Dahil Sa'yo" has over 50 MILLION plays on Spotify and was the first #1 song on Billboard Philippines, he's known as one of Manila's biggest crossover artists that was recently featured in Jo Koy's Netflix special, "In My Elements."
HISTORIC INTERNATIONAL COLAB:
Inigo was born in the Philippines but was raised in Glendale, CA before returning to Manila where he lives now. The song was originally produced by Tarsier Records founder, Moophs, who was born in San Francisco, CA but now lives in the Philippines. J Boog is one of the top reggae internationally known streaming artists that was born in Long Beach, raised in Compton and now residing in Hawaii. Leslie "Bimwala" Ludiazo is a GRAMMY-nominated producer, chart-topping musician, and trailblazing music executive working out of Honolulu, Hawai'I, he is originally from Zaire (now the Democratic Republic of the Congo). Les fled the political turmoil of his home country, escaping to Canada, and later to Hawai'i. The song is a true international collaboration of sounds and styles for the world to enjoy.
The "Catching Feelings" (Bimwala Remix) by Inigo Pascual, Moophs, and J Boog is set to release on December 11, 2020 in all digital streaming platforms. Pre-save the track here: https://orcd.co/cf-remix
"Out of all the remixes and the versions we've done for "Catching Feelings," this one is definitely my favorite. The collaboration for a song that I wrote on my own that is getting appreciated and worked on by reggae legends J Boog & Bimwala. This is the best sound this song could get and will hopefully make anyone feel good that listens to it." Inigo Pascual on Catching Feelings (Bimwala Remix) (Born in the Philippines & raised in Glendale, CA)
"First I listened to the song. His words inspired me to write the third verse. It talks about an iffy situation of getting into a relationship because he started to catch feelings for a certain girl. My point of view was an older brother type of advice. By giving him insight on my personal experiences- I wanted my words to show catching feelings is more than just falling in love with a pretty face. There's so much more to love than what a smile can bring. I just wanted to thank him [Inigo] for letting me be a part of an amazing record. When I got the call from Bimwala and heard the track over the phone, I was excited to hear more and couldn't wait to join forces on this combination when I heard the full tune. He's a great young artist who already has a great following. I wish him the best in all he does! booMbahnG!" J Boog (Originally from Long Beach & raised in Compton, California now living in Hawaii, United States)
"A producer named JR Blender inspired me a lot on this remix and production. I grew up listening to his reggae remixes. I definitely see this song playing in movies and on the radio." Producer Bimwala on his remix of "Catching Feelings." Originally from the Democratic Republic of the Congo) Formerly Zaire in Central Africa) now living in Hawaii, United States)