This week's MYX News Hot List, for more visit: www.myx.global/myxnews.
MYX Music News: BGYO X BINI – P-pop groups BINI and BGYO teamed up for their first ever concert, "One Dream".
MYX Music News: New Releases – Marvel's latest film, "Shang-Chi and the Legend of the Ten Rings" features Guapdad4000, Saweetie, and NIKI for their soundtrack.
Musician Jeremy Passion is teaming up with Disney for "Reimagined Tomorrow".
Ben&Ben drops the music video for Upuan starring Donny Pangilinan and Belle Mariano.
MYX Entertainment: Nadine – Nadine is out with the new music of her song, "Intoxicated".
MYX Sports News: Filipino Night – The World Champion, Los Angeles Dodgers recently celebrated Pinoy pride with its annual Filipino Heritage Night. Jo Koy threw the first ceremonial pitch.
MYX Entertainment: PBB – PBB is looking for new housemates for their 10th season! Aspiring housemates can audition through kumu app.
Via Deadline, "The Los Angeles-based East West Players, the nation's first professional Asian American theatre organization, is teaming with musician AJ Rafael again for the holiday edition of Crazy Talented Asians, the ninth edition of the live show celebrating represenation of Asians in the arts. This year will feature performers Isa Briones (Picard, Hamilton), Josh Dela Cruz (Blues Clues), Dante Basco (Hook, Avatar The Last Airbender), Deedee Magno Hall (Steven Universe, Mickey Mouse Club), among others. The event is set to take place virtually on December 13 starting at 5:30pm PT via Rafael & East West Players' Facebook Page & East West Players YouTube channel.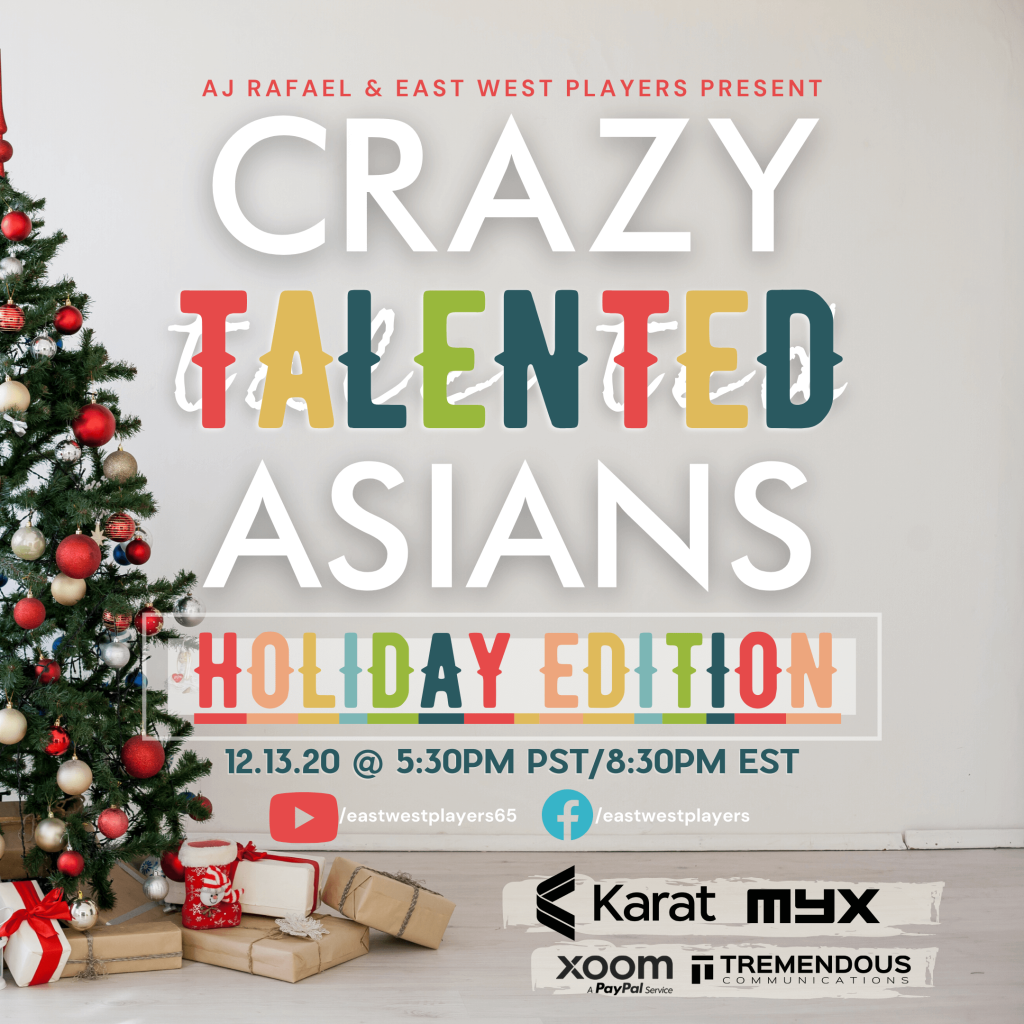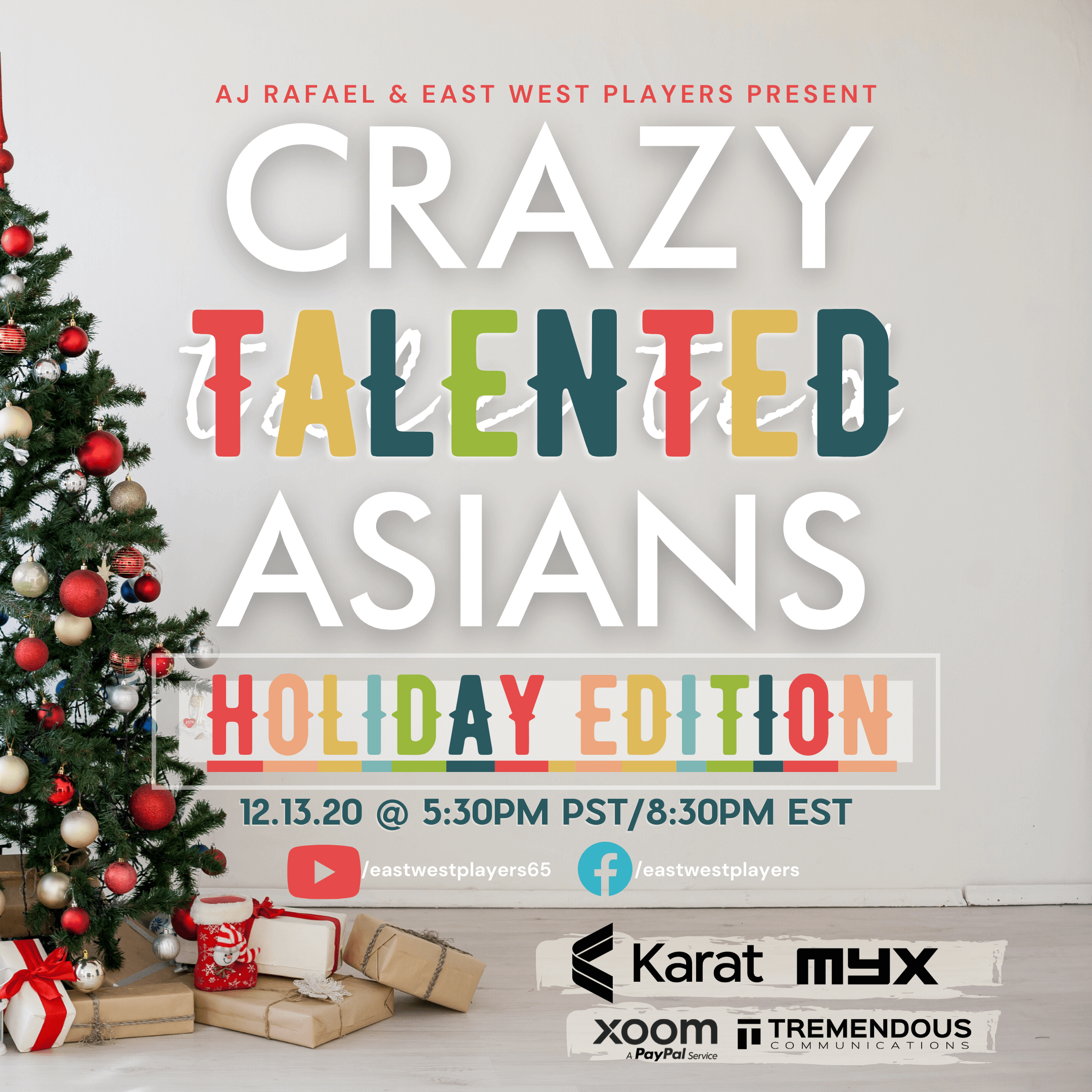 The full line-up has been released below:
Hosted by AJ Rafael (Singer/Songwriter/Music Director) & Alyssa Navarro (Diversity & Inclusion Walt Disney Studios)
Deedee Magno Hall (Steven Universe, Miss Saigon, Wicked National Tour)
Dante Basco (Avatar The Last Airbender, Hook, Fabulous Filipino Bros)
Isa Briones (Star Trek: Picard, Hamilton National Tour)
Cathy Ang (Over The Moon)
Josh Dela Cruz (Blue's Clues)
Melissa Polinar, Jeremy Passion, Gabe Bondoc – MPG (Singer/Songwriters)
Jasmine Rafael (Nicki Minaj, Ariana Grande, The Prom)
Justine Rafael (UCI BFA Musical Theatre Program)
Asian Boss Girl Podcast (Melody Cheng, Helen Wu, and Janet Wang)
Jules Aurora (Singer/Actress Young & the Restless)
Daniel Ho (Ukulele Virtuoso, Multi-Grammy Award Winner)
Albert Chang (Violinist, Magician, Twitch Streamer)
Kevin Chung (SInger/Songwriter/TikTok Musician)
GALVN (Pianist/Songwriter)
Yvette Lu (Hamilton National Tour)
Leo Matsuyama (Culture Shock LA)
Sponsored by Karat, Xoom, with media partners myx & Tremendous Communications
Highlights from the show can be viewed on myx soon as well as donations to the ABS-CBN Foundation to help recent typhoon victims will be mentioned during the show. Tag @ajrafael, @myglobal #crazytalentedasians while watching the program.
AJ Rafael & his girlfriend/co-host, Alyssa Navarro were recently featured on Good Morning America for their viral videos of singing Disney songs while working from home:
Jeremy Passion is part of Melissa Polinar's project that marks the 10-year anniversary of her EP, AS OF NOW. He interprets her song, Never Change and it's one of his favorite pieces by her. Jeremy felt the pressure "to create a version that does the song justice, and honor such a beautifully written song."
Download / stream here
Melissa shares what this song has meant to her and how excited she was to have Jeremy on the track:
TO START THINGS OFF, here's @jeremypassion's rendition of NEVER CHANGE. I'm EXTREMELY proud & excited to finally share this single.
Our friendship has spanned more than a decade now and thought it was only fitting to share this one first. NEVER CHANGE is a song that has meant so much to me within my lifetime since I wrote it a decade ago. I recently sang it for my dad's memorial tribute earlier this month. With everything that went on (still going on) in 2020, I hope you find some comfort & peace in this song.
Kollective Hustle's Website Launch Party was lit! The event hosted by Romeo Marques Jr., had your favorite Filipino artists, DJs, and personalities all stopping by to show some love:
The Hustle Mission was the outline for the two and a half hour kickoff event:
Collaboration Over Competition
Empower the Emerging
Inspire and Educate
Community is Our Strength
Each section mixed interviews and DJ sets with conversations between SOSUPERSAM and Jen Deleon and our very own Roslynn chatting with Guapdad 4000 and Illmind. Plus we were stoked to see Passion and Gabe Bondoc singing the Filipino national anthem, Lemonade together! It was a reunion of half of #CatchingOneLemonade.
Kollective Hustle is all about "uniting the emerging generation of Filipinos in transforming their ideas into action, passion into profession, creativity into careers, and to inspire a global culture of collaboration." We hope you were just as inspired as we are! Keep up to date with news or get involved at kollectivehustle.com
RSVP for free NOW at www.kollectivehustle.com. The first 50 people win a free T-shirt!
Full Line Up:
Special guests: NADINE, SOSUPERSAM, ILLMIND & GUAPDAD 4000
Featuring Performances by: KIANA V, HIRIE, JEREMY PASSION, GABE BONDOC, MILES MEDINA, MANILA KILLA
HOSTED BY: ROMEO MARQUEZ JR (Head of Kollective Hustle). JEN DE LEON (Dash Radio) & ROSLYNN ALBA COBARRUBIAS (myx)
ABOUT KOLLECTIVE HUSTLE:
Kollective Hustle aims to unite the emerging generation of Filipinos in transforming their ideas into action, passion into profession, creativity into careers, and to inspire a global culture of collaboration. Join the movement for the emerging generation of Filipinx creatives & entrepreneurs at kollectivehustle.com.
Melissa Polinar, Jeremy Passion, and Gabe Bondoc known as MPG are back with new music called, "Real."
Jeremy Passion takes you behind the scenes of the song:
"We wrote this song together over Zoom during the summer during quarantine as we reflected on life.
"Real" is about getting back to our real selves, not getting distracted by the noise, seeing all of us as worthy of love, and choosing to live a life to its full potential with purpose."
Honoring Father's on his special day with performances by Albert Posis, Apostol, Bailrok, Gabe. Bondoc, Jeremy Passion, Jessica Louise, Keith Pedro, Kiana V, Melissa Polinar, Nieman & The Filharmonic.
Father's Day myxTAPE Special was brought to you by Sigue Pay, Financial Rescue & Southwest Sun Solar.
Singer / Songwriter Jeremy Passion dedicates his song "32" to his mother and all the mothers for Mother's Day myxTAPE special.
Jeremy Passion "Lemonade" x Inigo Pascual "Catching Feelings" + Gabe Bondoc "The One" = "Catching One Lemonade" Medley recorded LIVE on myxRADIO. This song is available on all streaming platforms to purchase, playlist & share!
Director, DP, Editor: Jon Santos
Studio Operations: Eugene Libadia
Camera Operators: Nick Dineros, Kiana Cruz, John Bermudes
Producer: Roslynn Alba Cobarrubias @RoslynnC