Jayda is going global as she takes center stage for Revelation: The U.S. Tour. With live events back in full force, the Los Angeles leg of the tour didn't disappoint as the crowd gathered and packed the venue. Alongside her equally talented parents, Jessa Zaragoza and Dingdong Avanzado, the family delivered a powerhouse show.
The show encompassed an energy that was enjoyed by persons of any age from songs that took concert goers down memory lane to songs the whole family can dance to. Jayda showed off her talent as a musician who's ready to take the big stage.
She sang songs from her debut album, "Bahagi" while playing her own instruments live proving how versatile she is as an artist. Developing and perfecting her artistry has always been Jayda's mantra. She explains that for her, the highest form of compliment is when people recognize her artistry, "which is something I really work hard at, and I am really proud of."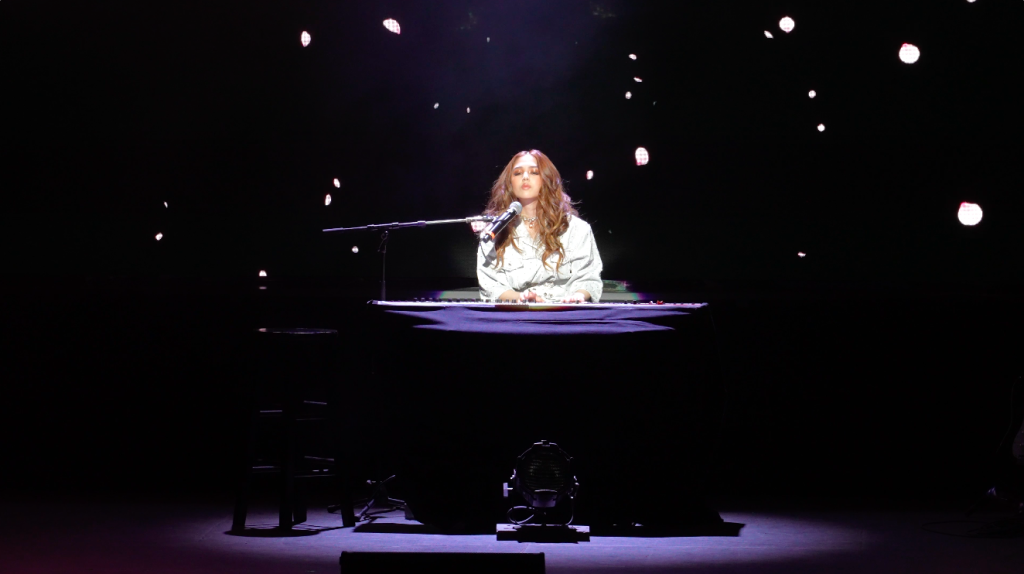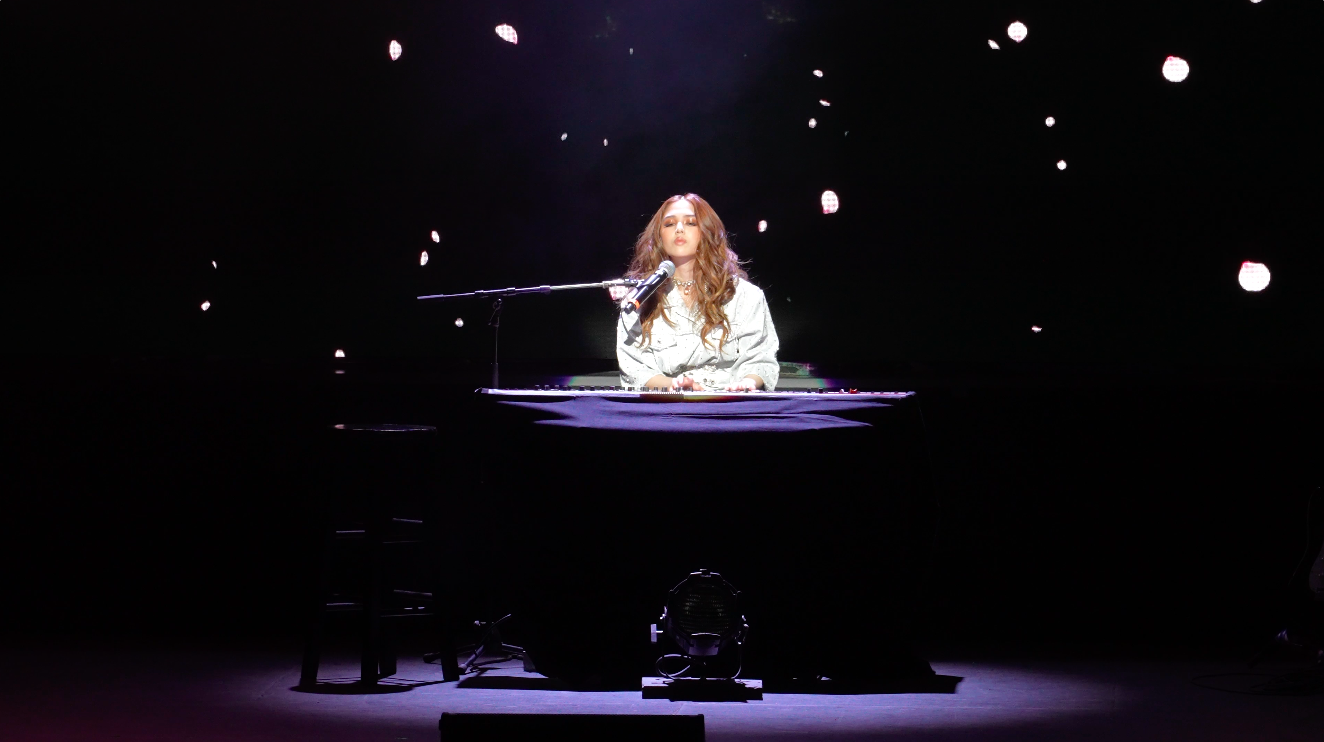 It was a night of fun and many amazing revelations. Jayda and her family are gearing to head up to Northern California for another show on March 26th at the Fox Theatre in Redwood City, CA. This Bay Area show will be a hometown show for Jayda as she was born an hour away in Vallejo, CA. Don't miss out and grab your tickets which start at $25 and part of the proceeds will go to the ABS-CBN Foundation International for the continuing rehabilitation efforts for the victims of Super Typhoon Odette.
Cover Photo Credit: Jayda Instagram
Jayda is gearing up to perform at Revelation: The U.S. Tour with no other than Dingdong Avanzado and Jessa Zaragoza this March! This tour is about to be a family affair as they make stops in Los Angeles (3/12) and San Francisco (3/26). As one of the Philippines' rising stars, Jayda is ready show the world what she's got. Before hitting the road, let's get to know Jayda.
1. Singing runs in the family
Revelation: The Tour is a family show where Jayda gets to perform with her famous parents Dingdong Avanzado and Jessa Zaragoza. Her parents are two OPM legends, but Jayda is talented in her own right. She's making her own mark in the industry as a musician, director, and composer.
2. Jayda isn't a newbie when it comes to live performances
With concerts making a comeback, Jayda just performed at one of the biggest shows in Dubai. She took the stage in December for 1MX as one of the Filipino artists who's making splash in the international music industry. The event was held in-person with a livestreamed telecast in Manila.
3. Not only is she a great artist, she's also an award winning director
Last year, Jayda won Best Music Video" for "Paano Kung Naging Tayo?" at the 2021 International Film Festival Manhattan. The song was co-written with her father while collaborating with Edrex Clyde Sanchez for the music video. The video co-stars PBB alumn Rhys Miguel. What a huge accomplishment for Jayda as this music video was her directorial debut.
4. Add songwriter and composure to her list of talents
In addition to writing her own music, she likes to write for other artists too. One of the tracks she's wrote was Belle Mariano's song, "Rise" of the album, Daylight. The track explores the idea of rising about the obstacles and setbacks in life, leaving listeners with a positive message. Jayda has the talent to take any idea and topic and turn it into a meaningful song.
5. Jayda dropped her debut album just last year
At 18, Jayda dropped her first album, Bahagi. The 8-track album, shows her range in music from ballads to pop and soulful tracks. She collaborates with Darren Espanto for the hit, "Sana Tayo Na" that topped charts in the Philippines. After releasing the album, Jayda also held her own digital concert to celebrate the debut. If you haven't listened to the album yet, it's time to pop in your headphones and enjoy the music.
Cover Photo Credit: Jayda Twitter