Yamashiro's Executive Chef Vallerie celebrated her birthday with a 70s themed birthday bash that brought out stars from all over the world from Hollywood to Manila. Apl.de.ap of the Black Eyed Peas led the "Happy Birthday" song remixed with his hit single, "Bebot" alongside Vallerie's life long friends, colleagues and supporters. DJ Butch played music from the era while guests dined on the best in Yamashiro's cuisine including Filipino specialty items like lechon and caldareta. Desserts were provided by Brown Baked Goods, Cafe 86 and Knead Eats. Guests were encouraged to come in their best 70s inspired outfits and the crowd did not disappoint.
The exclusive guest list of less than 100 included but not limited to James Reid, Ylona Garcia, Ramona Thornes, Ray Brown, JRey Soul, Jon Jon Briones, Teo Briones, Isa Briones, JayR & Mica Javier, Reggie Lee, Princess Punzalan, Will Devaughn, James Reid, Ivan Dorschner, Anna Maria Perez de Tagle, DJ Virman, DJ Flict, Garth Garcia, Arci Munoz, Robin Nievera, Alex Wassabi, DJ Bella Fiasco and many more. The MYX & TFC team were onsite to celebrate the chef and the party was celebrated in the same Yamashiro's garden that her private MYX original series screening for her "Making it in America," episode aired. See photos from the event below & on our MYX Global Facebook by celebrity photographer, Sthanlee B. Mirador.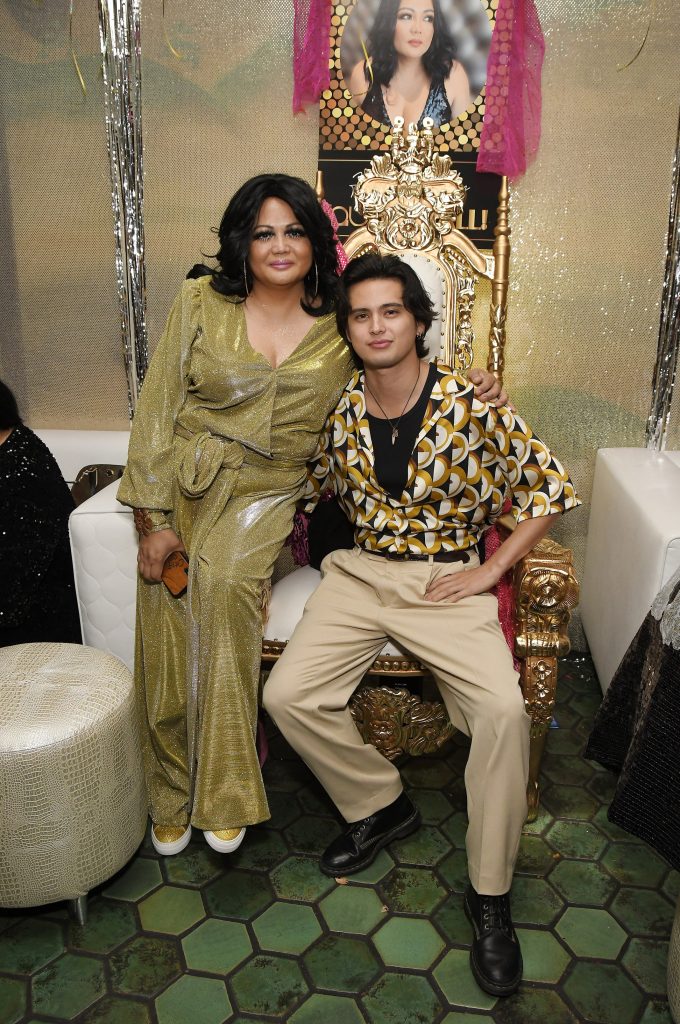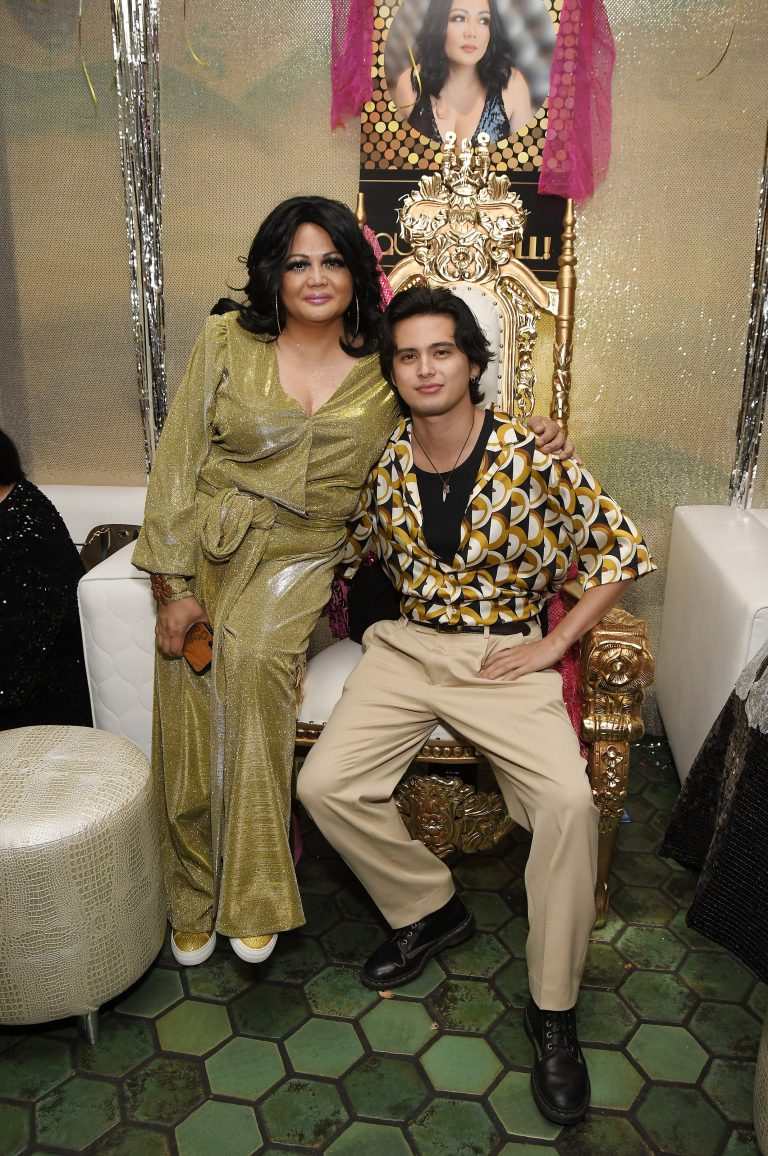 ABOUT CHEF VALLERIE:
Chef Vallerie was born in San Nicholas, Ilocos Norte, Philippines, in her Grandfather's Bakery. At an early age, her parents migrated to the United States in hopes for better opportunities, and later brought Chef Val to the states to raise her in Hawaii once a foundation had been built. A late start to her career has not stopped her from reaching the top. She began her career as a Pastry Chef and, in just a span of a few years, has become the first Yamashiro female Executive Chef at premiere Hollywood restaurant to the stars like Bruno Mars, Michael B. Jordan, H.E.R., Apl.de.ap (Black Eyed Peas) and many more.
Her gracious hospitality and her seasoned palate have created a new renaissance for this famed Hollywood establishment. Follow along as Chef Vallerie and her parents, Christopher and Elo Castillio, reflect on the early years of migrating to America in search of greater opportunities. Val has been featured on CNN, TFC, MYX, ABC, NBC, Spectrum and more as a trailblazer in the community.
Watch the full episode of "Making it in America" below:
Check out this week's MYX News Hot List, new episodes weekly. Visit www.myx.global/myxnews for more.
Watch the latest episode here:
"Having our community gather virtually at this time is so necessary to reiterate how much art is essential during this pandemic, not only to celebrate our heritage and pride but claim our space in the fabric of American and the global society. The tireless work that goes into mounting this endeavor requires support, patronage and funding. With showcases that span many disciplines, we need our community to chip in, during this time of need," said Giselle Tongi-Walters, FilAm ARTS Programming Director.
Admission is free, but RSVPs are requested. FREE and VIP Tickets are available here. Consider donating to FilAm Arts, a nonprofit organization that presents the Festival of Philippine arts and culture 2020 and please RSVP or get a vip ticket at filamarts.org.
Hear why you should attend FPAC 2020 from the artists, celebs & community involved below:
FilAm ARTS (The Association for the Advancement of Filipino American Arts and Culture) announced the return of its popular Festival of Philippine Arts and Culture (FPAC), the longest-running Filipino cultural celebration in Southern California. FPAC 2020 will take place virtually October 23, 24, and 25 from 7 - 10 PM, streaming on multiple platforms: Facebook Live, YouTube, the filamartsla.org website and the kumu app, the #1 mobile app currently in the Philippines.
After a two year hiatus, FPAC returns with an impressive lineup of Filipino American artists in the following disciplines: Musika (Music), Literatura (Literature), Sayaw (Dance), Philippine Martial Arts, Pelikula (Film), Komedya (Comedy), Literatura (Literature), Kulinarya (Culinary), Teatro (Theatre), Tradisyonal (Traditional Dance) and Bisual (Visual Arts). The following notable artists have confirmed their participation in this year's virtual experience: musicians Apl.de.Ap, Ruby Ibarra, Klassy, Jocelyn Enriquez, and actors Jonjon Briones (Ratched), Isa Briones (Picard), Nico Santos (Superstore/Crazy Rich Asians), Alain Uy (Helstrom on Hulu), standup comedians Rex Navarrete and JR de Guzman, choreographer Phil Tayag (Bruno Mars), Kiana V and more.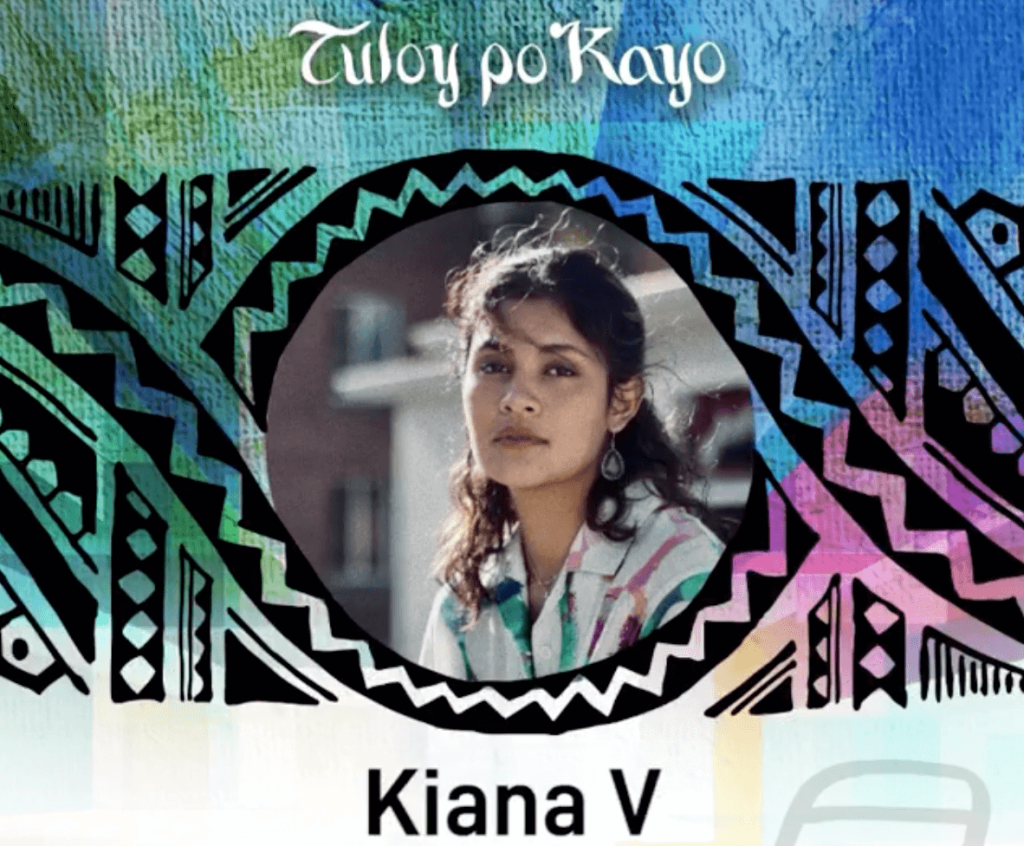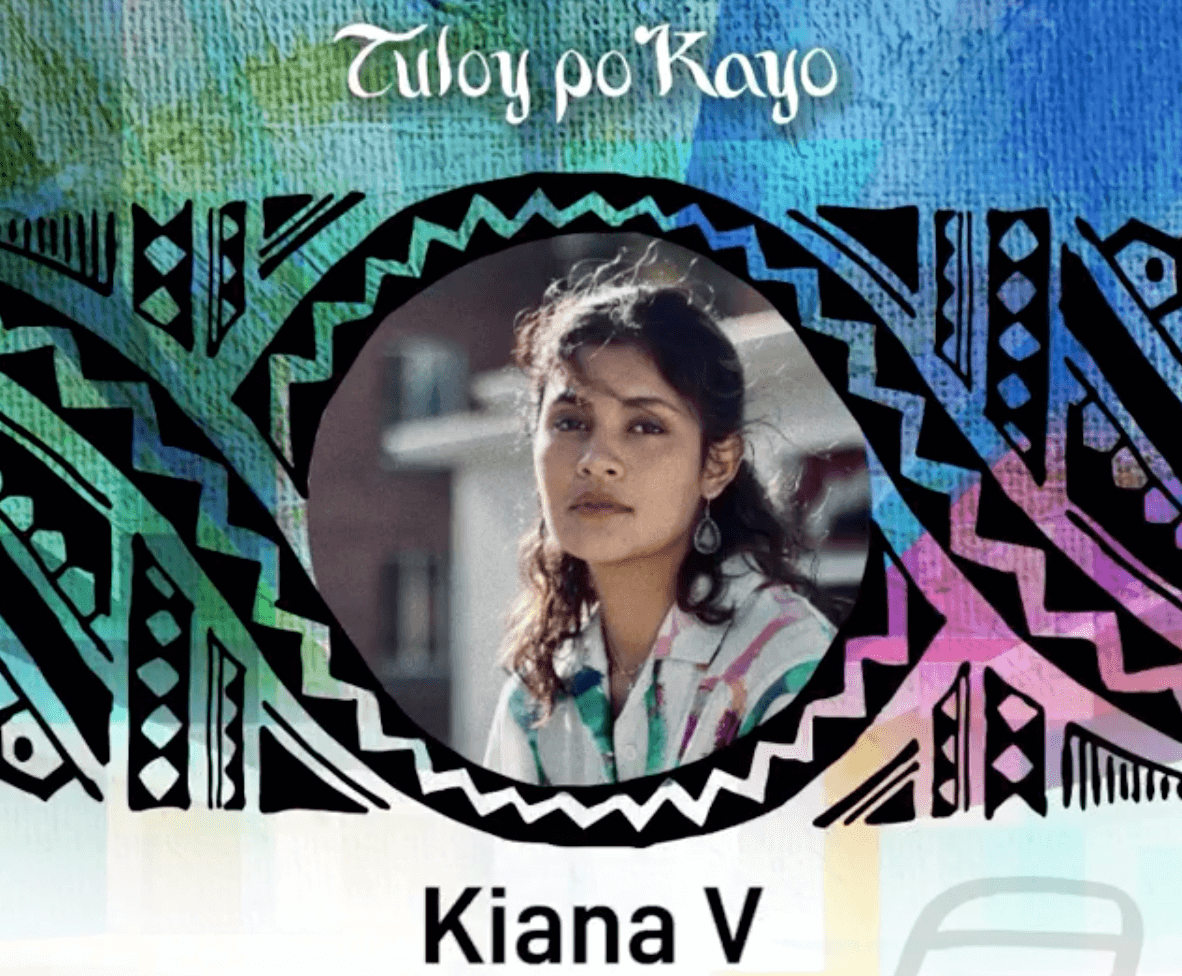 "We're humbled to have our community celebrate its tradition once again and this year's theme, 'Tuloy Po Kayo' ('Welcome! Please come in.') couldn't be more apropos given the unique times we're in." said Winston F. Emano, FilAm ARTS Board Director. "Some may recall that the first-ever FPAC in 1992 also came after a period of much uncertainty and over a quarter of a century later, its return is a wonderful reminder to us all of the power of arts to heal and of our culture to affirm. It's good to be back!"
Premiering a week after the Los Angeles riots in 1992, FPAC has presented countless artists in a multitude of disciplines to multigenerational audiences nearing an estimated half million attendees over the course of 26 consecutive years. But, this year marks its first as a virtual presentation.
The 27th Annual Festival of Philippine Arts and Culture (FPAC) officially kicks off Fiipino American History Month with a visual arts group exhibition on artsteps.com The exhibit features works by Bren Bataclan, Gigi Bio, Mic Dino Boekelmann, Lek Vercauteren Borja, Alex J. Cabalu, Pia Cabanela, champoy, Calvin Coloma, Jolly De Guzman, John DeCastro, Christopher Dimaano, Trinidad Escobar, Nicanor Evangelista, Jr., Jade Hoyer, David Ignacio, Thea Ivens, Jeanine Jalandoni, KarlosAnthony, Lola x Kenneth Collaboration, Marissa Lynn, Matt Manalo, Jessa Mae Mendiola, Michael Rippens, Andrew Rogge, Gloria Elisa Margarita Sanchez, Diyan Valencia, T. Jay Santa Ana and Christopher Angelo Perez Yniguez. The show is curated by Nica Aquino and can be accessed as a virtual gallery at artsteps.com. FPAC 27 culminates in grand fashion over three action-packed days, October.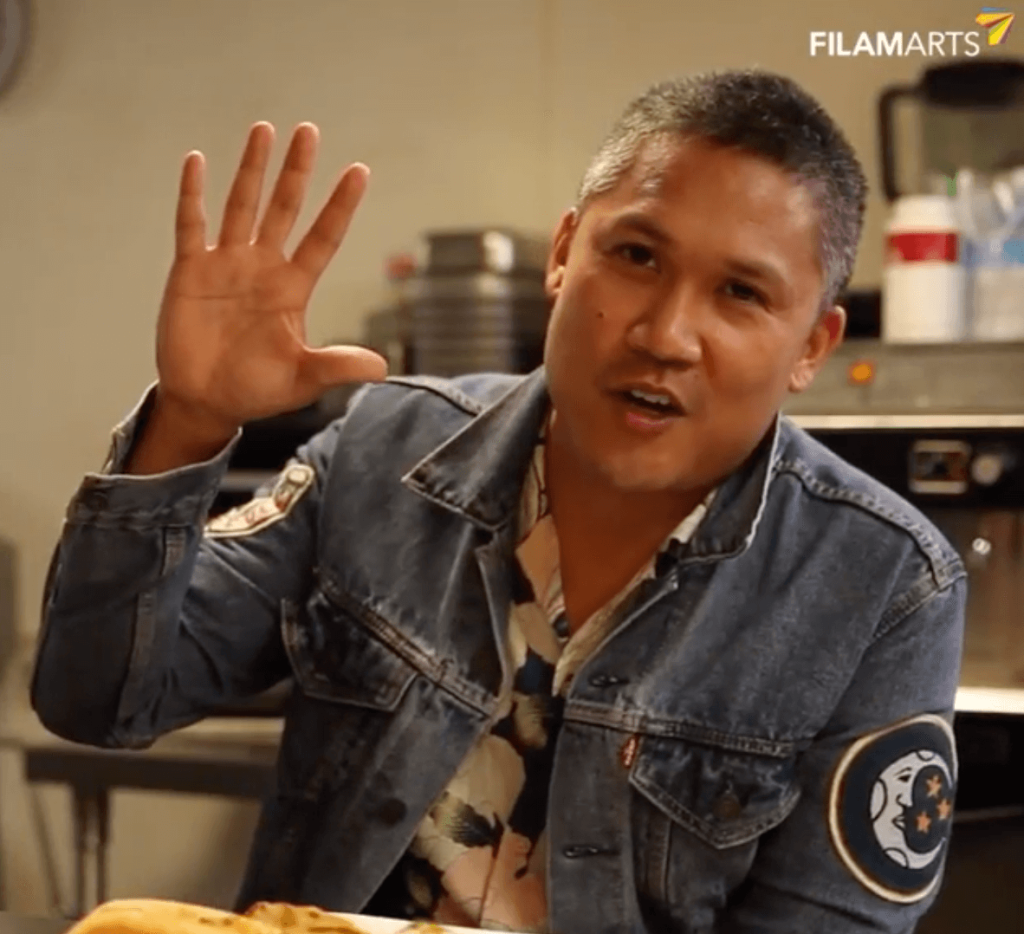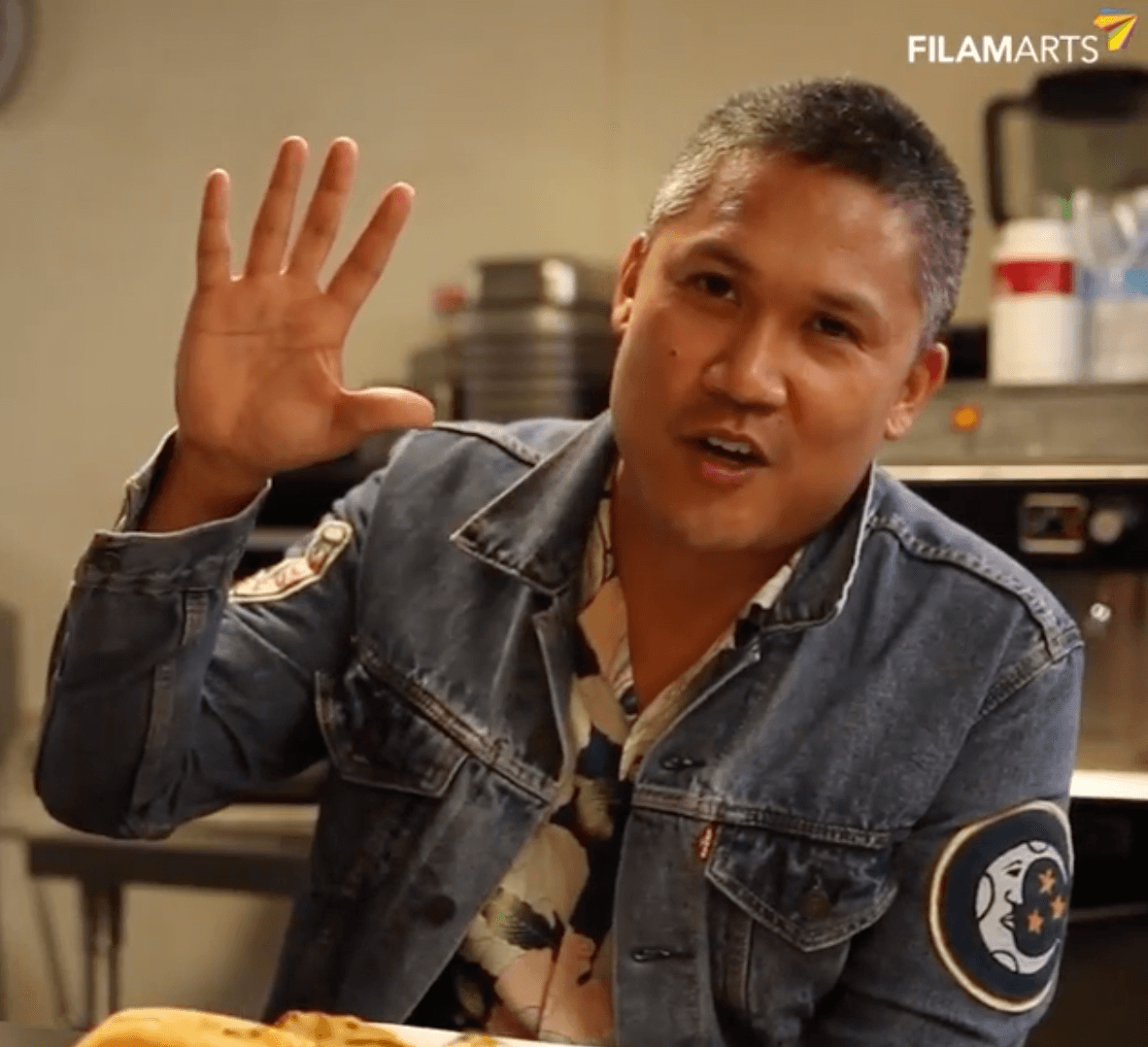 "We're excited to debut FPAC on a first-ever virtual stage but, in festival tradition, we continue to spotlight a strong lineup of Filipino and Filipino American multidisciplinary artists," said Giselle Tongi-Walters, FilAm ARTS Programming Director. "The hard work, long hours and dedication
put in by the production team -- helmed by award-winning filmmaker Charles Uy -- and our amazingly passionate Festival Builders alike has been nothing short of community-strengthening and inspiring and we are certain that our artists will provide equal inspiration through their art and performances."
"It's a blessing in disguise presenting FPAC virtually this year. When FPAC was presented on physical stages, only people here on the West Coast were able to attend the event. We now get to exhibit and discover the artists in more personal setting through our live streams to a global audience," shares Charles Uy, FPAC 2020 Festival Technical Director. "When growing up in Queens, NY, I always wondered what it meant to be Filipino- American. With FPAC, we get to define who we are through sharing to the world our art and culture."
FPAC 27 culminates in grand fashion over three action-packed days, October 23, 24 and 25 from 7-10 PM on facebook.com/filamartsLA, YouTube and filamartsla.org. Follow @filamartsla on Instagram and Facebook for the latest updates. Official Hashtag #FPAC2020.
About FilAm Arts:
FilAm Arts is a 501(c)(3) nonprofit organization based in Los Angeles that advocates for FilAm and Pilipino culture by connecting people through facilitating arts and culture programming so that our cultural identity may be properly represented, embraced, preserved for future generations.