In our MYX Global exclusive interview with TV Host/Artist Nicole Scherzinger, she dished on how she would go past the Black Eyed Peas dressing room when she used to tour with them singing their song "Weekends," apart of the WB reality show winning girl group, Eden's Crush. She eventually went on to join one of the biggest selling girl pop groups of all time and shows love to Fergie and fellow pinay J Rey Soul (Jessica Reynoso) currently singing lead with the group and killing it. J REY SOUL was recently nominated for a Latin Music Award. Below is a quick clip of Nicole talking about never trying Filipino food, we hope to bring her chicken adobo on the date of the new Guapdad 4000 "1176" album, 3/19.
Tune in Wednesday 6P PST 3/10 before OTWOL Episode #6 on MYX to watch the full interview with Nicole and Troy Laureta below:
For the first time, the superstar sings in her native Filipino language on Troy's new OPM album, Kaibigan out on Star Music. She shares stories of how they met through iconic musical director David Foster, the process of recording the difficult song, what it means to be a representation of us all in the entertainment mainstream having her unique skin color, growing up in Hawaii & much more.
Troy shares how he put together the album, why it was important for him to give back to his community and family, his appreciation for his sister Chessa and how he played OPM music while on tour or in concert with some of the biggest stars in the world like Ariana Grande & Justin Bieber. His mom has met all of these stars that he has been musical director for but it was meeting Sharon Cuneta for the first time that impressed her.
While you're waiting for the full interview, check out some of the highlights from the chat with Troy and Nicole below!
1. Nicole almost joined Black Eyed Peas as lead singer
When we first saw or heard about Ate Nicole, it was most likely because of the Pussycat Dolls. It was probably the first time we felt represented in mainstream media. However, before she became part of the girl group, she was in another girl group Eden Crush in early 2000s. Her group performed along with Black Eyed Peas and definitely tried to sing her way with the Black Eyed Peas before Fergie. Will.i.AM actually was interested in having Nicole as their lead. Nicole shares a story of when she used to sing by the Black Eyed Peas dressing room to get their attention. She says everything worked out in the end for everyone and now she's excited to see another Filipina, J Rey Soul in the group.
2. Nicole looks up to Lea Salonga, Paula Abdul, and Mariah
She recognized that growing she didn't have a lot of people to look up to. "There's a lot more role models today, but there wasn't that available before." Even then, there wasn't much diversity in mainstream media. Performers like Paula Abdul and Mariah she mentions were different looking, but people who remind her of herself.
3. Dream of hers to give back because it's a part of who she is
It is Ate Nicole's dream to give back which is a big part of who she is. Although she's not as versed in Tagalog like Troy, being part of the Kaibigan: A Troy Laureta OPM Collective, Vol. 1 project allowed her to represent and give back to her roots, her people, and ancestry. She mentions that she couldn't have done Pangako without the help of Troy and Chessa since it's her first time singing in Tagalog.
4. Growing up Hawaiian-Filipina shaped who she is now as a person
One thing you notice about Nicole is the pride she carries being a Filipina-Hawaiian descent. "It's such a blessing because there's not many Hawaiian-Filipinas out there." However at an early age, she was raised in the mainland (usually what locals call continental U.S.) but would always go back home. She mentions that both cultures are similar in which the people have hearts of gold, loving people with rich cultures and heritages.
5. Troy chose Pangako for Nicole and it was her honor to sing it
We all know Ate Nicole is crazy talented, but she also has one of the most infectious energy. Like she mentioned, it's a dream come true for her to sing in Tagalog and to do it with Troy Laureta who's not only her musical director, but also friend. She admits that singing in Tagalog was a little intimidating but Troy and her sister Cheesa helped her through the process. She was grateful for their help as all she wanted was to do the song justice. We can say that she nailed it! Fun fact, she mentioned that the first person to congratulate her on the track was none other than apl.de.app!
6. Nicole geeked out when she first met Troy
When David Foster, yes the legendary David Foster was her music director, brought Nicole to one of Troy's shows. Nicole was curious to see the talent who was David Foster's music director. The experience she had watching Troy and the other singers perform was one of its kind. "I've never seen that kind of talent and voices that I had to know who arranged it." Just like any of us, she fought her way backstage in hopes of introducing herself. It all came full circle as Troy is now her musical director and have been working together for a few years.
7, Troy asked Nicole to be part of Kaibigan project through a voice note
You know when you get nervous asking a friend for a favor and overthink it? Troy was definitely prepared for the whole situation with an hour long voice note. Troy said, "I was so nervous to ask Nicole because at that point we only knew each other for a year." He had the idea to turn on spa music and left the voice. Nicole jokes that next time, he doesn't have to ask her with an hour long, spa music message. She said she already considered him family and of course she wanted to do it. Please tell us the voice note is out there somewhere!
8. Nicole is a foodie just like us
If you've seen her Instagram, she loves her food just like us! Count us in on going on food trips with Ate Nicole. She admits she doesn't know a lot of Filipino food because of her Hawaiian background, but would love to be educated on it. Of course we had to mention classic dishes like chicken adobo. Troy even vouched to make it for her next time they meet. It's time to crank the spa or dance music and get to planning the next potluck as she gave us the invite to her front door! DJ Marlino is down to bring the arroz caldo and bicol express while Roslynn is bring the dessert with Magnolia ice cream! Lets also get Kuya apl.de.app to bring the vegan Filipino food!
9. Nicole visited the Philippines for philanthropy outreaches
She remembers visiting the Philippines with the Pussycat Dolls and feeling like the Beatles with all the love they received. While the contrast to that was when she worked with UNICEF and visited again to work with the children on the street. She came from humble beginnings and reminds everyone that anything is possible. It's her honor to be a voice and light for our backgrounds and ancestors.
Nicole leaves us with a valuable piece of advice, "Don't forget who you are. God spent extra time on us Filipino blood. If you can really see it and believe it, dream it, it'll happen and it's possible."
10. To round out the highlights from the interview, Nicole made one of DJ Marlino's requests come true.
Before we let Troy and Nicole go, DJ Marlino asked if she could follow him on Instagram. Shoot your shot right? But now, we can say that Nicole Scherzinger follows the biggest Filipino hip-hop and R&B podcast in the world! While we're here, don't forget to also follow heavy rotation @heavyrotationfm on IG.
Excited for this MYXCLUSIVE interview to air soon. You'll discover things you never knew about the duo soon. Listen & stream Troy's Kaibigan album out now on all streaming platforms via Star Music.
Nicole Scherzinger from the group, The Pussycat Dolls is part of Troy Laureta's Kaibigan OPM Collective. This may be the first time we hear Nicole singing in Tagalog. The original version of Pangako was done by Asia's Songbird Regine Velasquez Alcasid and written by Ogie Alcasid.
This is what Troy had to say about the classic song:
"...This song is basically like singing your wedding vows, letting your loved one know how much you love them and promising that you will never leave their side. I've loved this song since I saw it in a teleserye as a kid. The beautiful melody is what always gets me and is quintessential Filipino love song. When I thought about who would do this song justice, I thought of one person. An icon. A vision. My Hawaiian sister. A Filipina. My fourth #KAIBIGAN, @NicoleScherzinger! I've loved Nicole since I could remember, and being able to work with her solidified both my love and respect for her Aloha spirit and her impeccable talent. She came in and slayed it like an OPM Queen! I couldn't ask for a better #KAIBIGAN."
Read all of it here
Download / stream here debuting on 11/22!
About Nicole Scherzinger:
Nicole Prescovia Elikolani Valiente is a Filipina American singer & TV personality. Born in Hawaii, and raised in Kentucky, she performed in plays & went to study at Wright State University, before dropping out to pursue a musical career with American rock band Days of the New and later found success in 2001 upon winning a place in Eden's Crush, a girl group created through The WB's Popstars.
As the lead singer of the Pussycat Dolls, they became one of the world's best-selling girl groups of all time. She won Dancing with the Stars (2010) and served as a judge on multiple television talent shows like The Sing-Off (2009-2010), Australia's Got Talent (2019) and most notably The X Factor UK (2012-2017) for four series. She currently serves as a panelist on The Masked Singer.
About Troy Laureta:
Laureta, who has gained recognition for his works with Ariana Grande, David Foster and Jake Zyrus, has also previously worked with Andrea Bocelli, Justin Bieber, Katy Perry, Steven Tyler, The Pussycat Dolls, and several Filipino artists including Jay-R, Kyla, and Lani Misalucha.
Born to Filipino parents, Laureta grew up in Hawaii and later moved to Los Angeles, California to pursue his music career. As a well known musical director, he has an eclectic taste in music, enjoying pop, R&B, ballad music, reggae & punk.
Troy Laureta's OPM Kaibigan Collective Album Vol. 1 released this week and has been receiving great feedback globally! We were lucky to attend a media conference for this wonderfully orchestrated album. The event hosted by MJ Felipe, we had a chat with Troy along with a few of his friends featured in the album: Matt Bloyd, Cheesa, Pia Toscano, Sheléa, and Jake Zyrus. Other artists also included in the album are Nicole Scherzinger, Regine Velasquez-Alcasid, and AILEE. Here's a rundown of what went into making the album, who was excited to be part of the project, and what this collection means for OPM.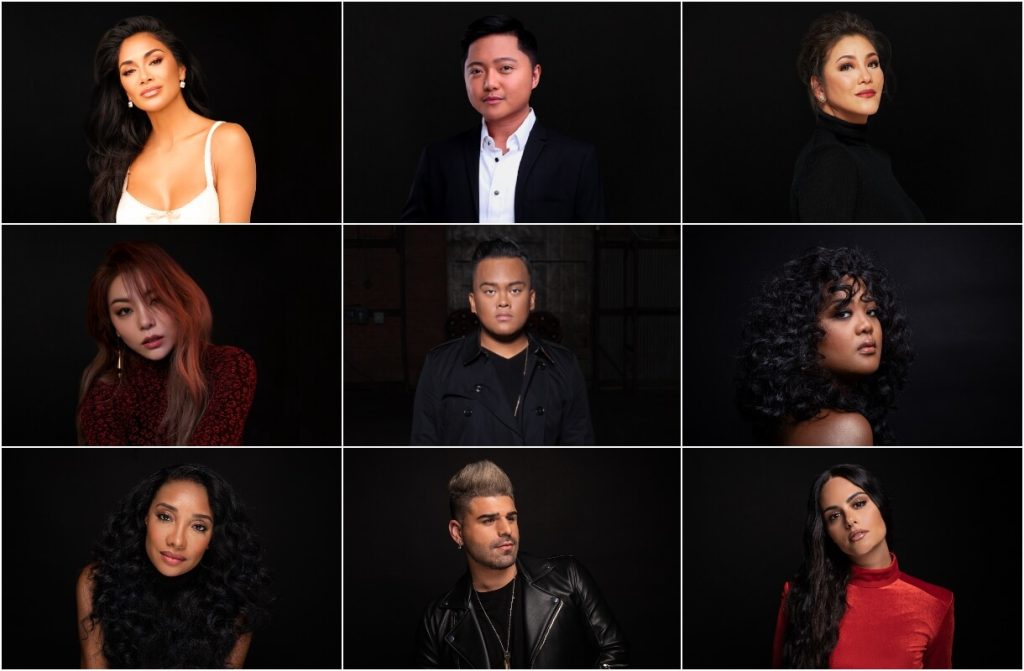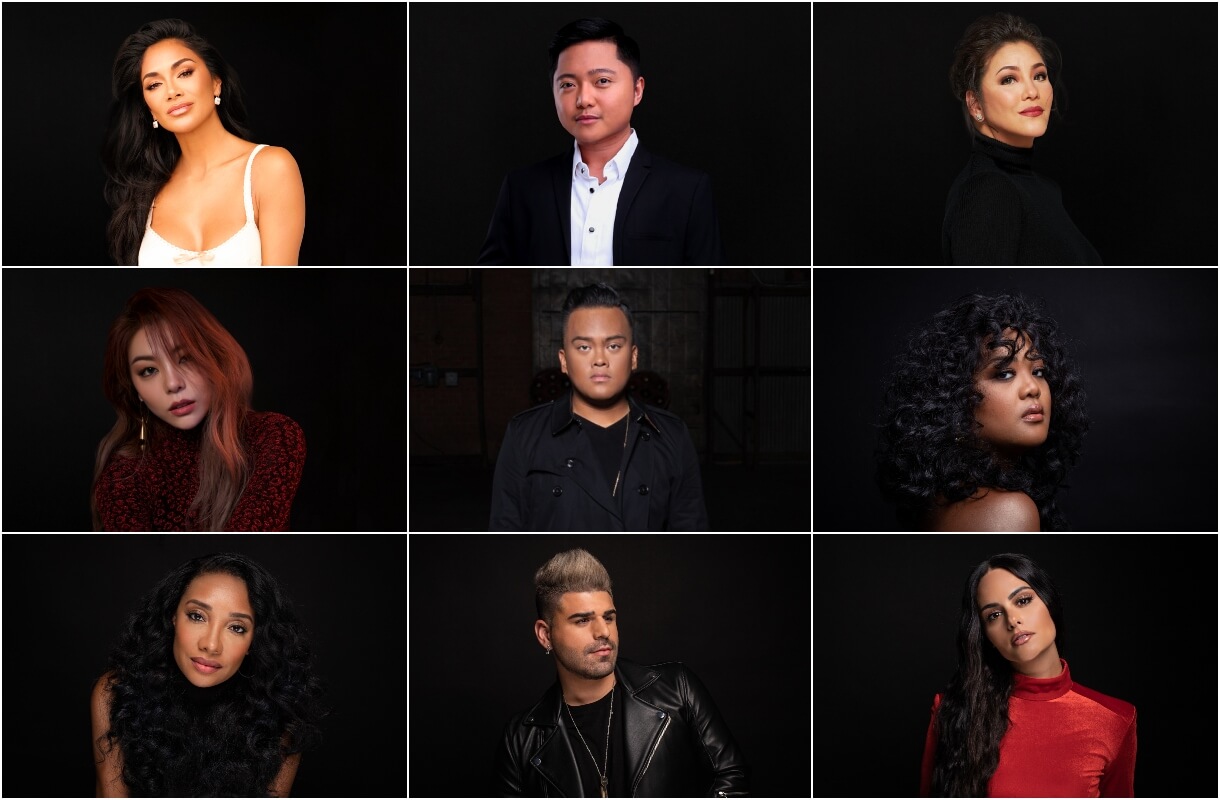 The OPM Collection is a dream come true for Troy
Growing up in Hawaii then moving to LA to pursue music, there is one goal in mind for Troy. He wanted to validate the sacrifices his family made in order for him to pursue music. The thought of making his dream a reality came with a lot of hard work and belief in his passion. "They wanted to make music from the heart. Wanting to interpret OPM songs is an idea that Troy has been wanting to do for so long. He says, "the pandemic gave me a chance to re-evaluate music and go for it…I'm grateful to put the album together in trying times."
Unanimously, Troy's has one of the purest spirits and they didn't hesitate when asked to be part of the album. Although the artists admitted they were nervous to sing in Tagalog, the support they received eased their nerves. Each artist was determined to learn the song, feel the emotion, and dedicate themselves to learning Tagalog. Matt and Sheléa described their experience as such:
"I could feel the emotion in the song even if I didn't understand it. I listened to the song over and over again, I wanted to learn it." – Matt Bloyd, Bakit Pa Ba
"I wanted to get the pronunciation just right and make it my own to balance the language with brining in new moments of my soul interpretation." – Sheléa, Patuloy Ang Pangarap
All the artists and songs chosen meant something to Troy. The album is a tribute to his journey and reflects what's going on right now. "I wanted the interpreters to be people who mean something to me. Every song has a purpose."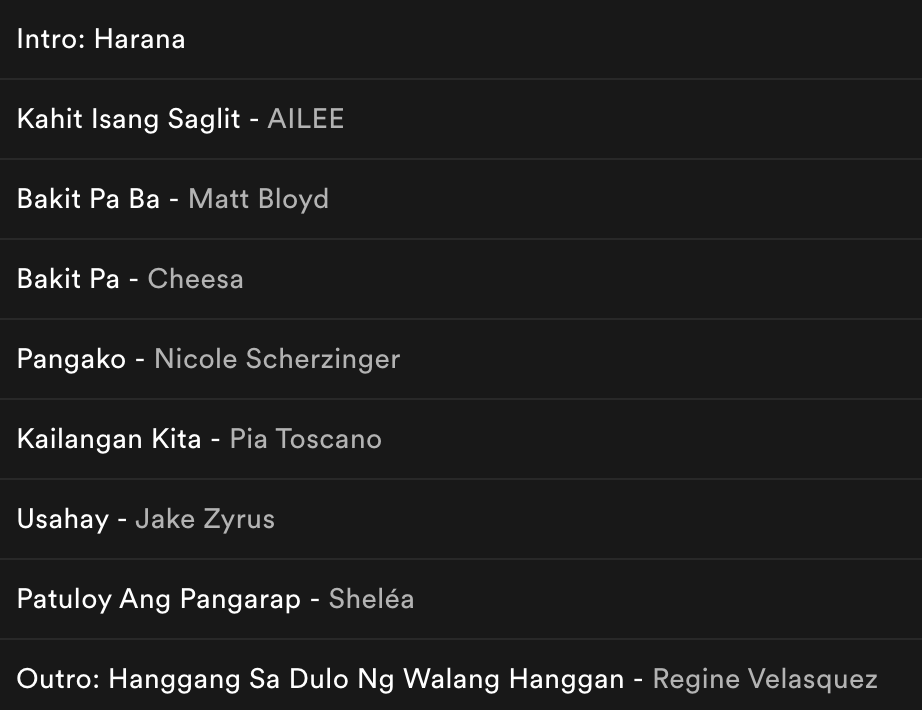 Troy wants the world to know about Filipino music
He surprises us when he mentions that every artist he's worked like Ariana Grande, Rita Ora, and Stevie Wonder with has heard OPM at one point. They've heard the music and don't realize it's OPM. When he's soundchecking on tour, Troy plays Maalala Mo Kaya and Pangako Sa'yo. Artists will vibe along or even ask Troy what he's playing. Nonetheless, he is proud to share the genre of music that's close to his heart with others. Pia Toscano was excited to be doing a rendition of Regine Velasquez Alcasid's song, Kailangan Kita.
"Troy played Regine's music so much…it was massive shoes to fill but easy to get into because I fell in love with the melody and meaning of the song."
Not only does Troy share Tagalog songs, but Jake Zyrus interprets a Visayan song, Usahay. Jake didn't speak the dialect, but that didn't stop him from wanting to deliver on the emotions of the song. He describes the song as "haunting yet a romantic song. Cheesa translated the song to understand the story so I could act on the emotions." All artists had their challenges with the songs, but all related to the emotion of the lyrics and melody.
The collection is providing a piece of home for Filipinos
It honors both the culture and Filipino people through keeping the integrity of the songs and enhancing its elements. The feedback has been amazing as Troy's been receiving message from around the world especially OFWs. They reach out saying how the album has given them a piece of home while they're miles away. "Everyone's been embracing it and the interpretation of each artist regardless of being Filipino or not."
Cheesa says that her brother is both her biggest fan and critic, but in a way that pushes her to be better. This Kaibigan Album pushes all of us to be better and be proud of our culture. Although it is an OPM album, everyone can connect with it regardless if they know the language or not. It's a celebration of culture, music, and Troy Laureta.
Troy and his kaibigans are excited to bring the album to the big stage live in the Philippines. He says, "the Philippines needs a formal celebration of their music and what better place than doing it back at home." This dream concert of his in Manila, he plans to include all artists involved in this project. Besides that, he hints to a Vol. 2 to the collection. There's no point in placing Vol. 1 in the title if there isn't another one coming, are we right? We can't wait to see what else Troy has in store for us, but for now we're be having Vol. 1 on repeat.
The Kaibigan OPM Collective Album Vol. 1 under Star Music is now available to listen and stream on all streaming platforms.
ABOUT TROY
Troy Laureta is an award-winning Filipino-American musical director, keyboardist and producer based in Los Angeles, California. Raised in Honolulu, Hawaii, he moved to Los Angeles to study at Hollywood's Musician's Institute. He has worked with Disney artists, reality show singers from American Idol and The Voice, and numerous artists such as Deborah Cox, Ariana Grande, Melanie Fiona, Cheesa, Tommy Page, Iggy Azalea and more. His diverse roster showcases his musical versatility not only as a musical director but also as a keyboardist and producer under his production company, The Assembly Entertainment.
This global project has us saying, yes, yes, yes! The OPM album set to release November 22, 2020, features artists from Asian and America where they reimagine and spotlight the recognizable ballad sound. Troy Laureta has worked with an array of artists ranging from Andrea Bocelli to Justin Bieber, Ariana Grande, and the King and Queen of R&B Jay-R and Kyla.
In this ABS-CBN article he looks to share OPM to a wider audience and showing how its influenced his career.
"I've always felt that OPM deserved it's time to cross over in some way, where foreigners would appreciate our style that is so beautiful and musical."
Download / stream here