Recently we introduced Bay Area native, Ashley Mehta to your playlist. She had just released her latest track, FEELS LIKE THAT which is a banger! Now, she just released the music video for it. Let's get to know her and the artist behind the music a little better.
Tell us a little about yourself, where are you from and how did you get started in music?
My name is Ashley Mehta and I am an Artist from the Bay Area. I have held a passion for music for as long as I can remember. Growing up I've been in choir, performing covers at shows, Youtube videos. When I entered high school I started using songwriting as an outlet, it became my greatest form of expression. Continuing on to college, I started collaborating with producers, songwriters and artists -- this allowed me to grow in my skill as an artist and ultimately find my sound. 
Does being from the Bay Area influence your style?
Being from the Bay Area has definitely played a role in influencing my style. My goal was to also represent culture through my music. I implement an authentic sound that varies in versatility from 808's to a Pop/R&B melody. The Bay Area "goes crazy" especially when it comes to music.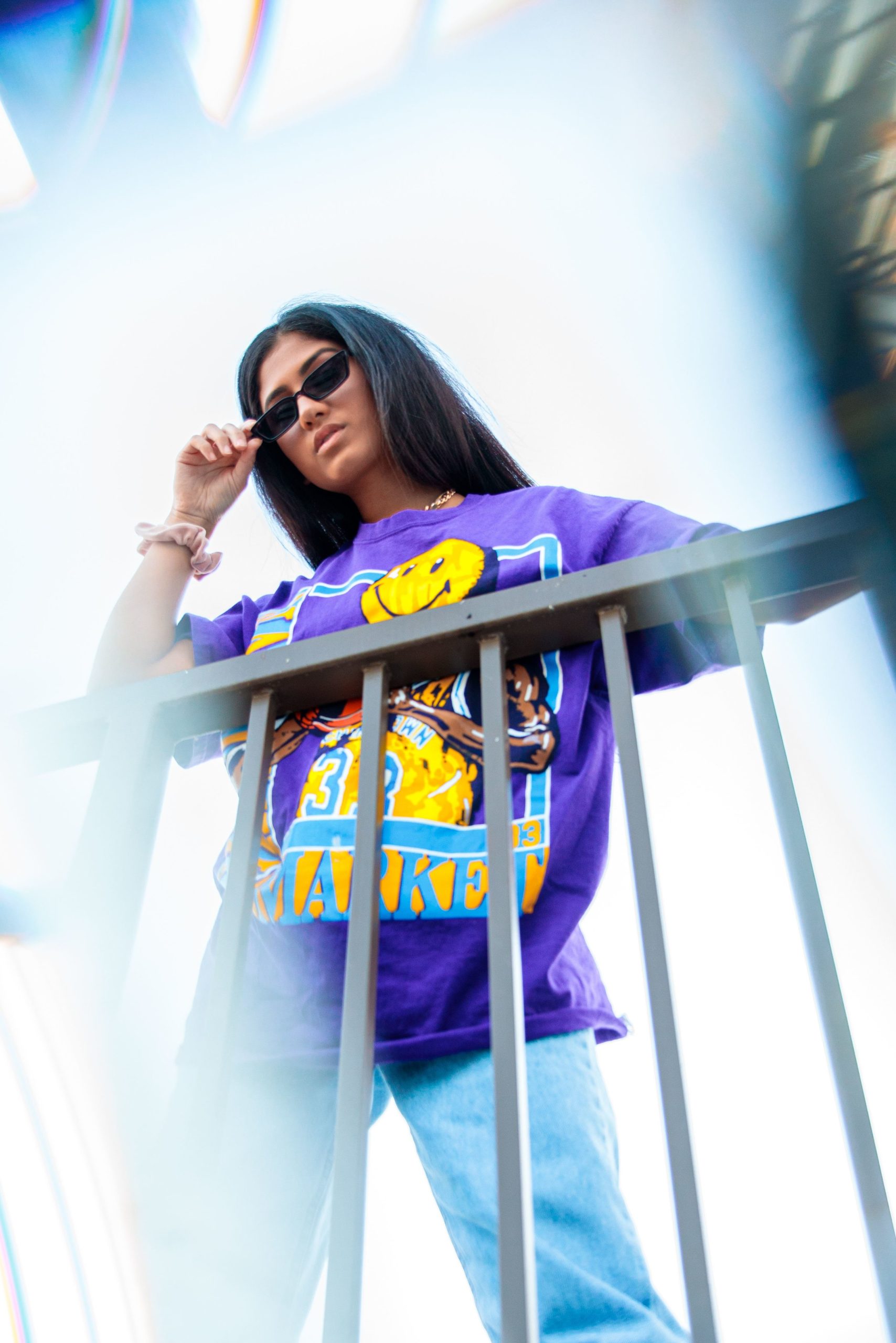 What's your creative process like, do you write lyrics first or come up with a melody?
I typically start with freestyling both a melody and lyrics; I typically solidify the melody before diving fully into the lyrical direction. I find the melody to be one of the most contagious parts of a song. 
How did FEELS LIKE THAT come together?
FEELS LIKE THAT was a very fun song to write. We wrote the beginning melodies on the piano portion of the track and ended up only leaving an 808 when the chorus kicks in. Our goal with this record was to be as unique as possible while also showing our versatility. I wanted to implement R&B melodies while also keeping a consistent pop feel. On top of this we wanted to make an electronic element known along with hip hop as well. The song flowed naturally and we were quick to fall in love with the melodies and sounds surrounding the entire track. 
How was the experience shooting the music video?
Shooting the music video was such an amazing experience! I am so happy to have had my amazing team alongside me bringing the vision to life, and such supportive friends and family - seriously couldn't have done this without them!
I wanted to add a special thank you to Lauren Lamboy for the positive energy she put into this video, and dancers Jaylen Pea and Tessa Shanley for helping me feel like I could dance! This was my first full music video for my music and it's definitely one to remember. The entire day was so fun and I am so grateful for everyone who supports me and my music! This is just the beginning!
Who would be your dream collaboration and what would the track sound like? Would you want to collaborate with a Filipino artist?
My dream collab would be Kehlani. She is an artist from the Bay Area as well and I would want our sound to encompass that. It would be a more r&b/hip hop type of record but I think it would be fun to implement pop elements throughout the track. I would definitely love to collaborate with a Filipino artist. I would also love to collaborate with P-Lo and HER. 
Lets get to some fun facts about yourself.
Being half Filipino, have you visited? What are some of your favorite Filipino foods? 
I have visited the Philippines a couple times, mostly when I was younger. My favorite Filipino foods are Sinigang, Bangos, Lumpia and Pastillas. The list could go on, I love Filipino food! 
We think it might be time to have a potluck soon!
What are your Top 3 songs on your playlist right now?
My top 3 songs on my playlist right now are Keep On by Kehlani, urs by Niki, and Damage by H.E.R. 
So you're on TikTok, I see you have loads of covers and remixes, what's your favorite thing about it and what's your best TikTok tip?
My favorite part about TikTok is the creative freedom that everyone has; we can make a video at any time of the day and post it. TikTok has brought a big opportunity to all artists as we have this platform that can help spread our creativity even more. I love engaging with others and building relationships from the app as well. I think it's awesome how you can land on the pages of people who you can relate to as well. My biggest TikTok tip is to let go of fear and expectation. It can feel vulnerable to post videos but it is important to remember to enjoy and have fun creating, that is what matters most. 
Is there anything coming up on the horizon for your music or anything you want to share that we should be looking out for?
I have an upcoming release coming soon and I am beyond excited to share this with everyone!
Cover Photo Credit: Ashley Mehta and Photographers - Lauren Lamboy and Christina Qian
Kehlani's pinay DJ Noodz reminisced on the 6 year anniversary of "You Should Be Here" on Instagram today of the remix project she A&R'd in 2015.
ICYMI, take a listen to the special project that brought new breath to life here on Soundcloud.
See the full tracklisting below: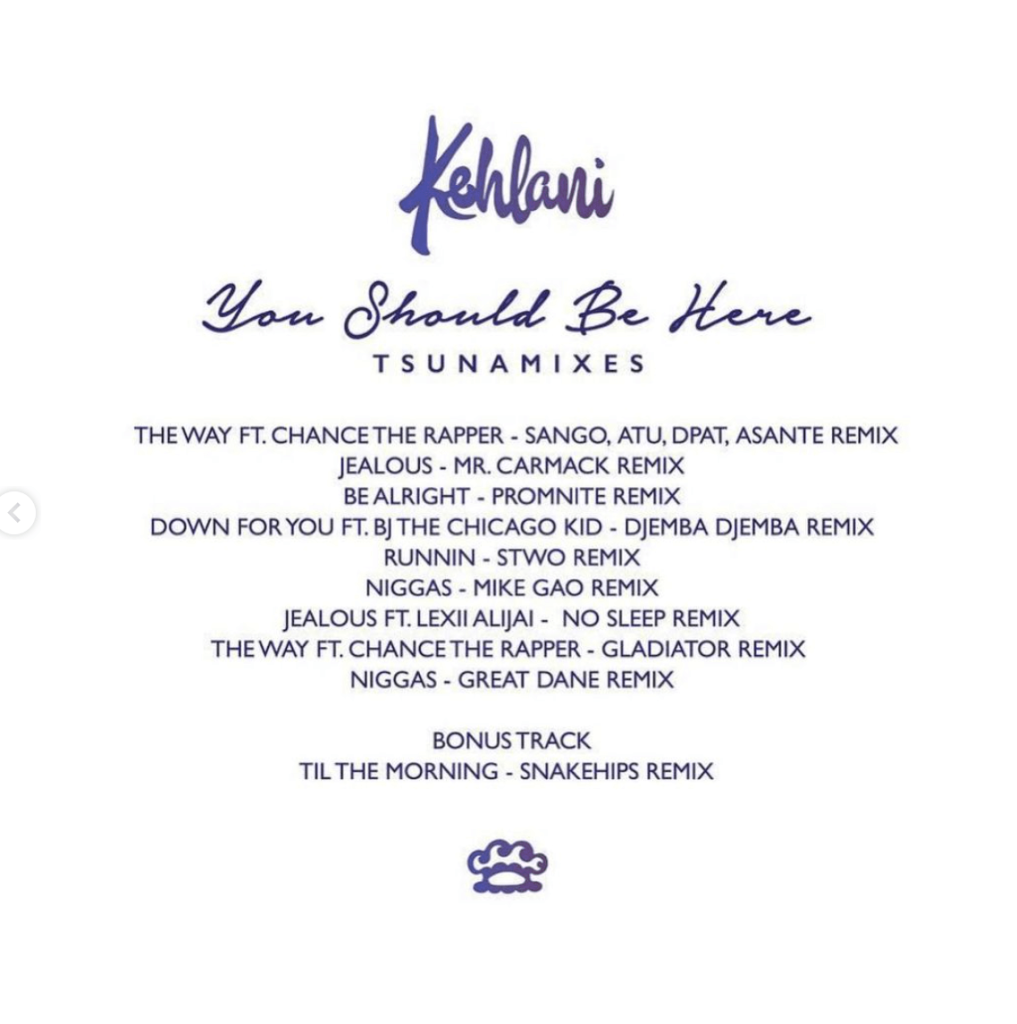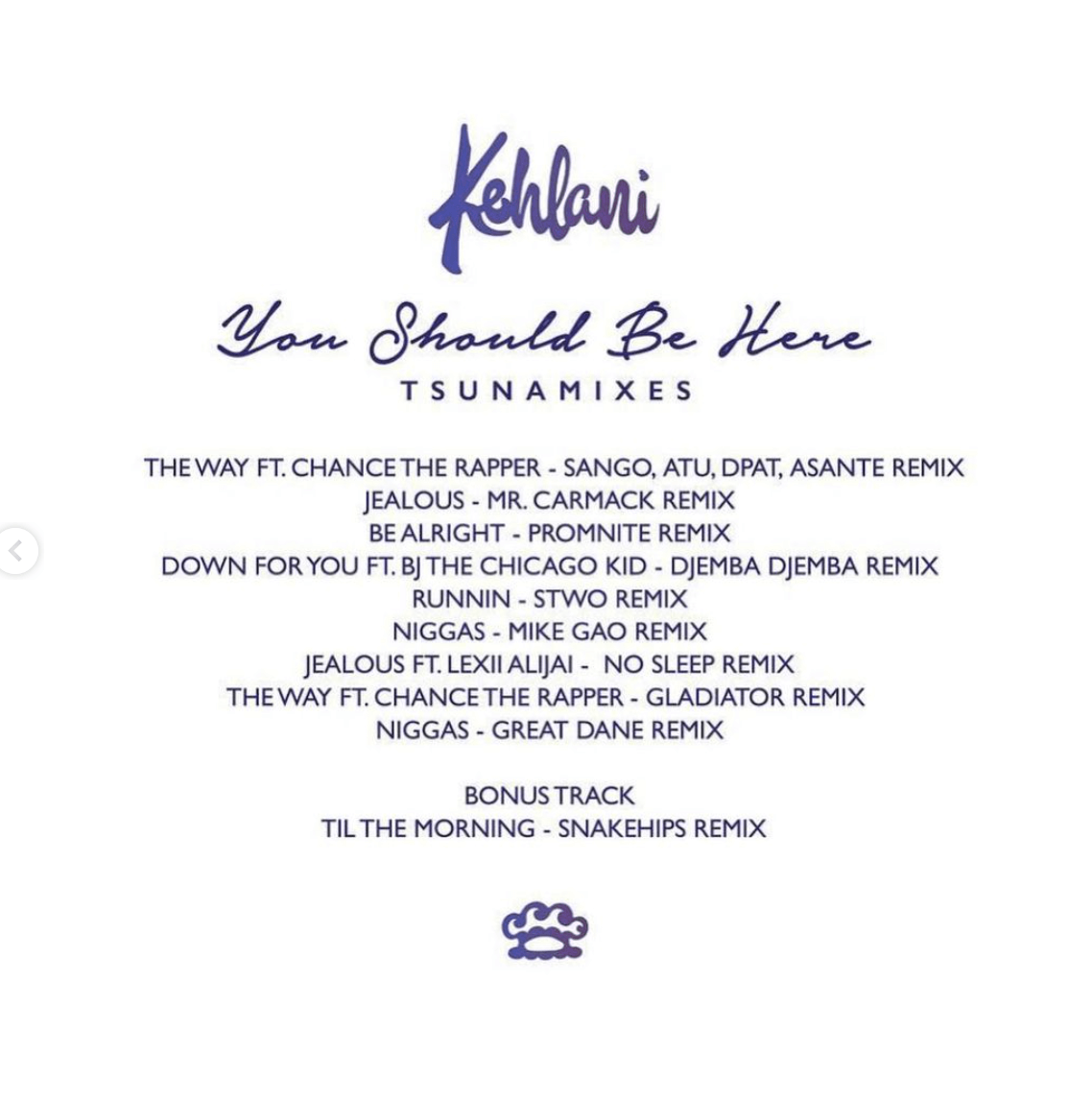 ABOUT NOODZ:
Micah (Noodz) was born in San Francisco and raised in the East Bay's Hayward, CA. From a large Filipino family, she recalls the pressures that many Asian American kids face: a family that demanded success. Venturing into the local scene, she was captivated. "As I was discovering clubs, I was so fascinated with how DJs controlled the vibe of the entire room. That's when I realized, 'Since my Pops DJs, I should ask him to teach me properly how to do it.'" Micah's father, a former resident mixer, gladly taught his teenage daughter to mix, scratch, and beat-count. She saved up and applied these analog techniques to emerging digital technology.
Branding herself NOODLES, Micah gained on-the-spot experience by playing clubs and events around the Bay. Music manager David Ali began helping NOODLES book gigs during her time earning a bachelor's degree at San Francisco's Fashion Institute of Design & Merchandising.

After graduation, NOODLES was hired as Head Stylist for top streetwear retailer Karmaloop. Moving to Boston, she continued to perform in bars and clubs. NOODLES eventually transferred to L.A. Two years later, David Ali contacted NOODLES with an idea, introducing her to Kehlani on the same call. Upon the release of 2014 mixtape Cloud 19, the emerging teenage R&B singer needed a DJ for her first tour. "It was a year of us figuring it out, struggling together." It also forged a strong bond that went beyond the stage. The two have performed together ever since.
Micah's intersection of interests is apparent in her authentic online brand. This includes the popular Send Noodz merchandise line, carefully curated social media, graphic design, and her viral Soundcloud mixes. As a solo act, she's played festivals, including Bumbershoot, Fvded In The Park, Sol Blume, Wireless, Soulection Experience, and Something In The Water. Her stylish and versatile Hip-Hop and R&B sets have also led to residencies at 1OAK and Jewel Nightclub on the Las Vegas strip. It's an expanding career that never stops evolving.

Whether performing top festivals, rocking Vegas club residencies, or priming the stage for major tours with Kehlani, NOODLES reaches millions of fans, and hopes she inspires others to go against the grain. For the last decade, she built a brand that curates the cool—in music, fashion, and spirit. The audience always responds to this authentic and positive energy. NOODLES continues to raise the levels, setting an example for others like her while setting the soundtrack to the party.
Feature cover photo provided by @noodz instagram.
The mellow R&B track, At My Worst has over 50 million views on Youtube and is a Tiktok favorite gets a dope remix. The original hooks you from the beginning with that beat that has you vibing along. Pink Sweat$ then brings on neo-soul queen, Kehlani. She blesses us with a verse on already a great song!
Pink Sweat$' upcoming debut album, Pink Planet is set to release February 12, which will feature the At My Worst remix. You'll have to catch his livestreams on February 12th celebrating the album release.
Also ICYMI, he chatted with Dannieboi for a myxCLUSIVE where they talk about being yourself, his music videos, and his writing process. Check out the the interview and the original version of At My Worst below!
Cover Photo Credit: Pink Sweat$ Facebook
Phora talks about the meaning behind the song:
"... It tells a vivid and real story about the crazy journey my heart has been through in the last year. I've been through every up and down you could possibly fathom. I lost sense and touch of myself. I fell into one of the darkest holes I've ever found myself in. I really thought I wouldn't get out of it. It's a song that really ties together a big part of my past and the pain that came with it. Sometimes love is a curse. This song will tell you all about that from two entirely different perspectives; and me and Kehlani go back and forth and tell that story in such a real way..."
Download and Stream Cupid's Curse here!
About Phora:
Marco Anthony Archer aka Phora is from Anaheim, CA. He's released 8 albums with his latest project, With Love 2 coming soon! His musical influences comes from personal experiences and graffiti. Phora was encouraged by his father to pursue music. Throughout his career, he's also collaborated with Jhené Aiko, 6LACK, Tory Lanez, and G-Eazy.