Finding Ohana is an adventurous movie for the family that will take you on a treasure hunt. A film under Netflix's category, Representation Matters Collection which highlights work featuring and created by people of color. Netflix aims to "support developing characters of color and other minorities represented through all genres in original series and movies." The film stars Fil-Ams Kea Peahu as Pili and Lindsay Watson as Hana and also features our friend Alex Aiono as Ioane. The story follows two Brooklyn-raised siblings who visit Oahu and rediscover their Hawaiian heritage and culture. They reconnect with their Papa (Grandpa), learn more about the native language, and more importantly the meaning of aloha and ohana.
The Hawaiian Language
The language plays an important role throughout the film. The siblings have unique names, Ioane and Pili coming from the Hawaiian language. Ioane goes by "E" in Brooklyn because he's tired of explaining his name to others and introduces himself as that way when he returns to the island. Ioane becomes proud of his name by the end as he learns to accept his identity. The film also highlights the Hawaiian pidgin language which was shown when the siblings communicate with the papa. It's okay if you're not familiar with Hawaii slang or the native language, Netflix helps you out with subtitles. The language plays a large part in the story and helps drives the messages of aloha and ohana.
Aloha
The word aloha has many meanings. Literally translated, it means hello, goodbye, or love. However, Finding Ohana shows how "aloha" means the essence of being: love, peace, compassion, and harmony. The aloha spirit is simply kindness and hospitality towards people and the land. We see it with their grandfather and how he cares for their family land, but especially how everyone else treats him. He's well cared for at the hospital by the staff and visited by friends. Although they're not blood family, they treat each other like immediate family. Ioane and Pili learn what the aloha spirit is by interacting with their friends, Casper and Hana, played by Lindsay Watson. The treasure hunt adventure leads them to exploring Hawaiian legends and stories while honoring tradition.
Ohana
The biggest lesson that Ioane and Pili learned is the meaning of ohana. Ohana means family and we know that family means no one gets left behind. Just like anyone who has siblings, Ioane and Pili know how to push each other's buttons. It's easy to relate to their relationship as we've all been there and don't always get along with our sibling, but can count on having each other's backs. They also mend the relationship with their mother who's working hard to provide for the family. The kids miss spending time with her and hope the trip to Hawaii could reconnect them together.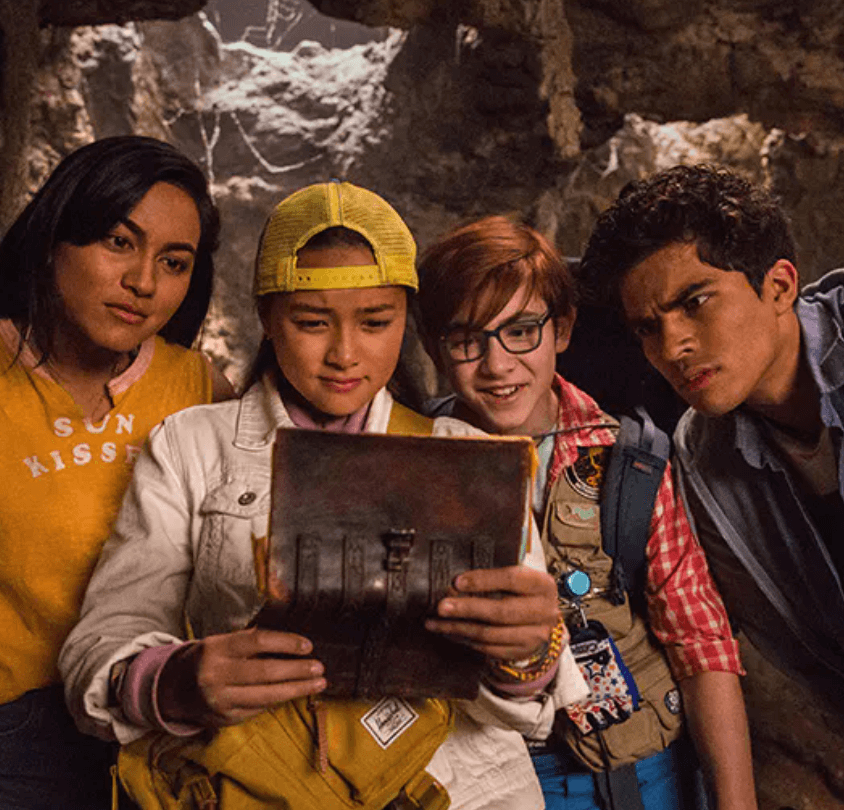 Ioane and Pili also gain an ohana with their island friends Casper and Hana. The treasure hunt drives them closer and learn more from each other along the way. Casper and Hana teach them about the aloha spirit and show Ioane and Pili how awesome life on the island can be.
The film centers around the treasure hunt and adventure, but ultimately focuses on relationships. Finding Ohana brings the youthful energy and it'll have you following Ioane and Pili's journey in finding their identity. Check out our recent myxCLUSIVE with Alex Aiono (Ioane) as he talked about what this role meant to him and how much he enjoyed filming in Hawaii.
Cover Photo Credit: Finding Ohana Facebook