Troy Laureta's OPM Kaibigan Collective Album Vol. 1 released this week and has been receiving great feedback globally! We were lucky to attend a media conference for this wonderfully orchestrated album. The event hosted by MJ Felipe, we had a chat with Troy along with a few of his friends featured in the album: Matt Bloyd, Cheesa, Pia Toscano, Sheléa, and Jake Zyrus. Other artists also included in the album are Nicole Scherzinger, Regine Velasquez-Alcasid, and AILEE. Here's a rundown of what went into making the album, who was excited to be part of the project, and what this collection means for OPM.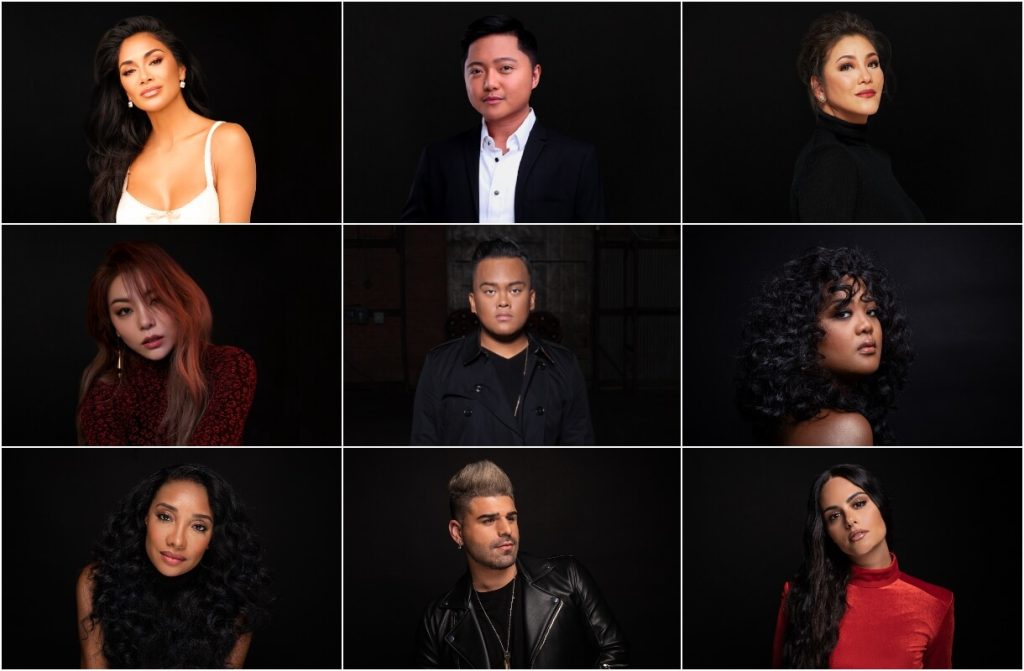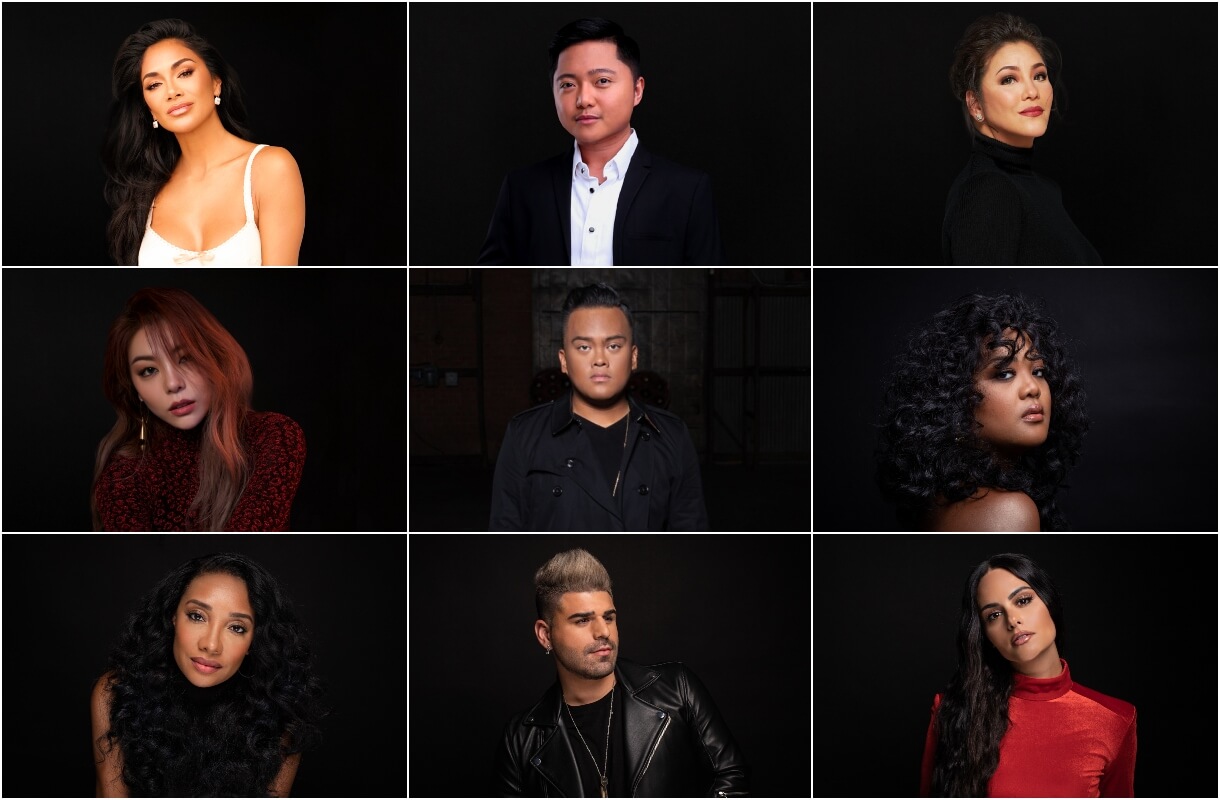 The OPM Collection is a dream come true for Troy
Growing up in Hawaii then moving to LA to pursue music, there is one goal in mind for Troy. He wanted to validate the sacrifices his family made in order for him to pursue music. The thought of making his dream a reality came with a lot of hard work and belief in his passion. "They wanted to make music from the heart. Wanting to interpret OPM songs is an idea that Troy has been wanting to do for so long. He says, "the pandemic gave me a chance to re-evaluate music and go for it…I'm grateful to put the album together in trying times."
Unanimously, Troy's has one of the purest spirits and they didn't hesitate when asked to be part of the album. Although the artists admitted they were nervous to sing in Tagalog, the support they received eased their nerves. Each artist was determined to learn the song, feel the emotion, and dedicate themselves to learning Tagalog. Matt and Sheléa described their experience as such:
"I could feel the emotion in the song even if I didn't understand it. I listened to the song over and over again, I wanted to learn it." – Matt Bloyd, Bakit Pa Ba
"I wanted to get the pronunciation just right and make it my own to balance the language with brining in new moments of my soul interpretation." – Sheléa, Patuloy Ang Pangarap
All the artists and songs chosen meant something to Troy. The album is a tribute to his journey and reflects what's going on right now. "I wanted the interpreters to be people who mean something to me. Every song has a purpose."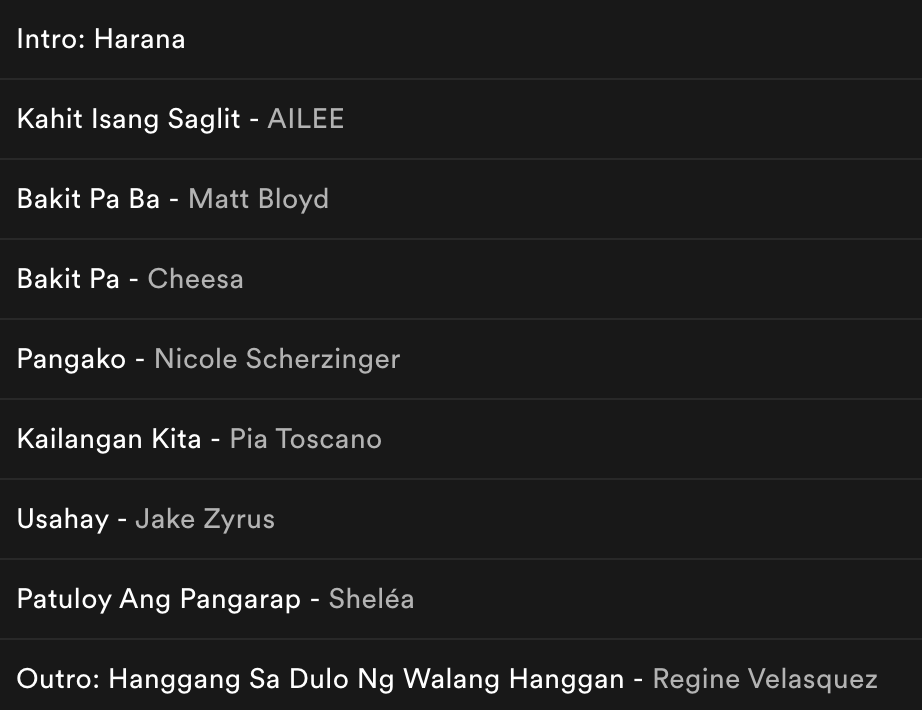 Troy wants the world to know about Filipino music
He surprises us when he mentions that every artist he's worked like Ariana Grande, Rita Ora, and Stevie Wonder with has heard OPM at one point. They've heard the music and don't realize it's OPM. When he's soundchecking on tour, Troy plays Maalala Mo Kaya and Pangako Sa'yo. Artists will vibe along or even ask Troy what he's playing. Nonetheless, he is proud to share the genre of music that's close to his heart with others. Pia Toscano was excited to be doing a rendition of Regine Velasquez Alcasid's song, Kailangan Kita.
"Troy played Regine's music so much…it was massive shoes to fill but easy to get into because I fell in love with the melody and meaning of the song."
Not only does Troy share Tagalog songs, but Jake Zyrus interprets a Visayan song, Usahay. Jake didn't speak the dialect, but that didn't stop him from wanting to deliver on the emotions of the song. He describes the song as "haunting yet a romantic song. Cheesa translated the song to understand the story so I could act on the emotions." All artists had their challenges with the songs, but all related to the emotion of the lyrics and melody.
The collection is providing a piece of home for Filipinos
It honors both the culture and Filipino people through keeping the integrity of the songs and enhancing its elements. The feedback has been amazing as Troy's been receiving message from around the world especially OFWs. They reach out saying how the album has given them a piece of home while they're miles away. "Everyone's been embracing it and the interpretation of each artist regardless of being Filipino or not."
Cheesa says that her brother is both her biggest fan and critic, but in a way that pushes her to be better. This Kaibigan Album pushes all of us to be better and be proud of our culture. Although it is an OPM album, everyone can connect with it regardless if they know the language or not. It's a celebration of culture, music, and Troy Laureta.
Troy and his kaibigans are excited to bring the album to the big stage live in the Philippines. He says, "the Philippines needs a formal celebration of their music and what better place than doing it back at home." This dream concert of his in Manila, he plans to include all artists involved in this project. Besides that, he hints to a Vol. 2 to the collection. There's no point in placing Vol. 1 in the title if there isn't another one coming, are we right? We can't wait to see what else Troy has in store for us, but for now we're be having Vol. 1 on repeat.
The Kaibigan OPM Collective Album Vol. 1 under Star Music is now available to listen and stream on all streaming platforms.
ABOUT TROY
Troy Laureta is an award-winning Filipino-American musical director, keyboardist and producer based in Los Angeles, California. Raised in Honolulu, Hawaii, he moved to Los Angeles to study at Hollywood's Musician's Institute. He has worked with Disney artists, reality show singers from American Idol and The Voice, and numerous artists such as Deborah Cox, Ariana Grande, Melanie Fiona, Cheesa, Tommy Page, Iggy Azalea and more. His diverse roster showcases his musical versatility not only as a musical director but also as a keyboardist and producer under his production company, The Assembly Entertainment.