Filipinos came in style to Coachella Valley this year, whether it was checking out the LIVE performances at the festivals or mansion hopping to the various lounges and house parties in the desert. See a list of some of our favorite outfits below. Fill out the form and let us know who YOU think had the best outfit or was had Coachella style that you would wear as well. Everyone that submits an answer will be automatically entered to win tickets to an upcoming MYX virtual concert so you can have your own Couch-ella at home!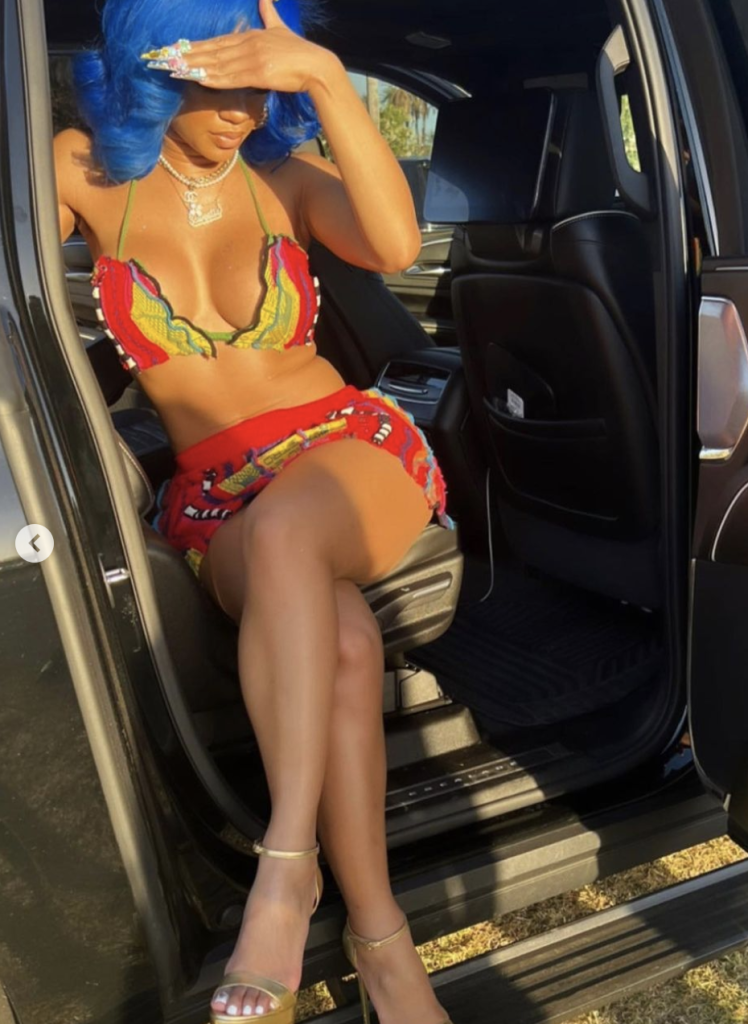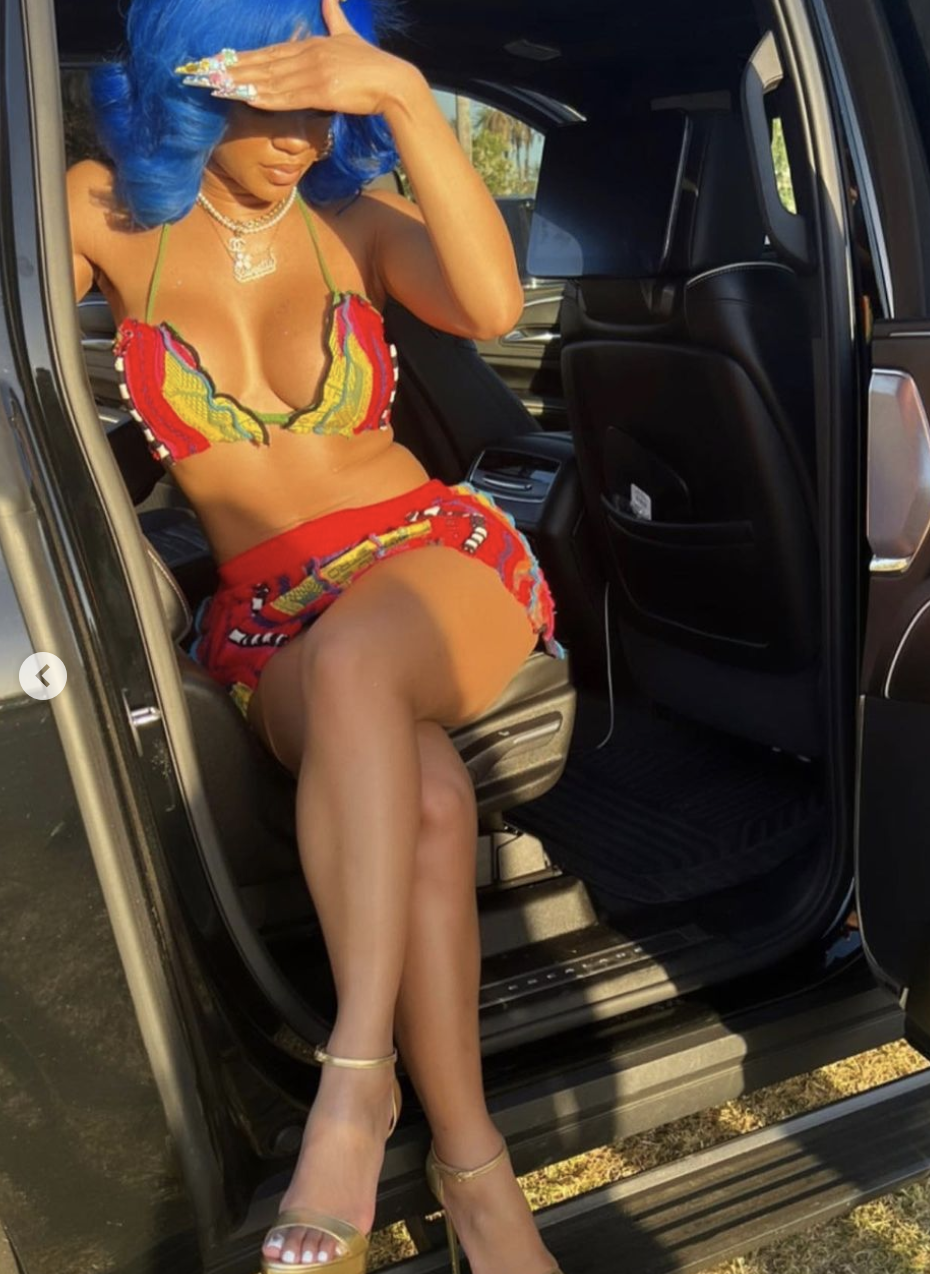 Cover Photo Credit: Vanessa and Stella Hudgens
One of the most popular music festivals, Coachella was back this past weekend after a 2 year hiatus. A huge lineup was set from Harry Styles, Billie Eillish, and The Weeknd headlining each night. However, Filipino musicians also take the stage like EYEDRESS and beabadoobee performing at the Sonora and Gobi stages. Besides the music, the fashion is one of the most talked about points during the 2-weekend festival and some of your favorite Filipino stars enjoyed the desert vibe while looking chic. Lets take look at some of the outfits worn in Weekend 1.
Vanessa and Stella Hudgens
Vanessa Hudgens is the queen of Coachella and her outfits do not disappoint. The wanderlust looks she bought to the festival throughout the years is a staple that isn't going anywhere. This year, the Hudgens sisters dress up in PowerPuff Girls colors in pink, blue, and green.
Nicole Scherzinger
Nicole Scherzinger brings the animal print pattern to the desert. The outfit screams boho-chic plus it's paired with oversized sunnies and accessories to complement, it's perfect.
Valkyrae
Valkyrae keeps it comfy and simple in a two-piece outfit with mesh pants. Whenever at Coachella, you definitely have to keep yourself cool so you can't forget the bucket hat!
Saweetie
Ate Icy brings the color with reds, blues, and gold in her outfit. We're loving the hair and the two-piece outfit designed with a textured pattern.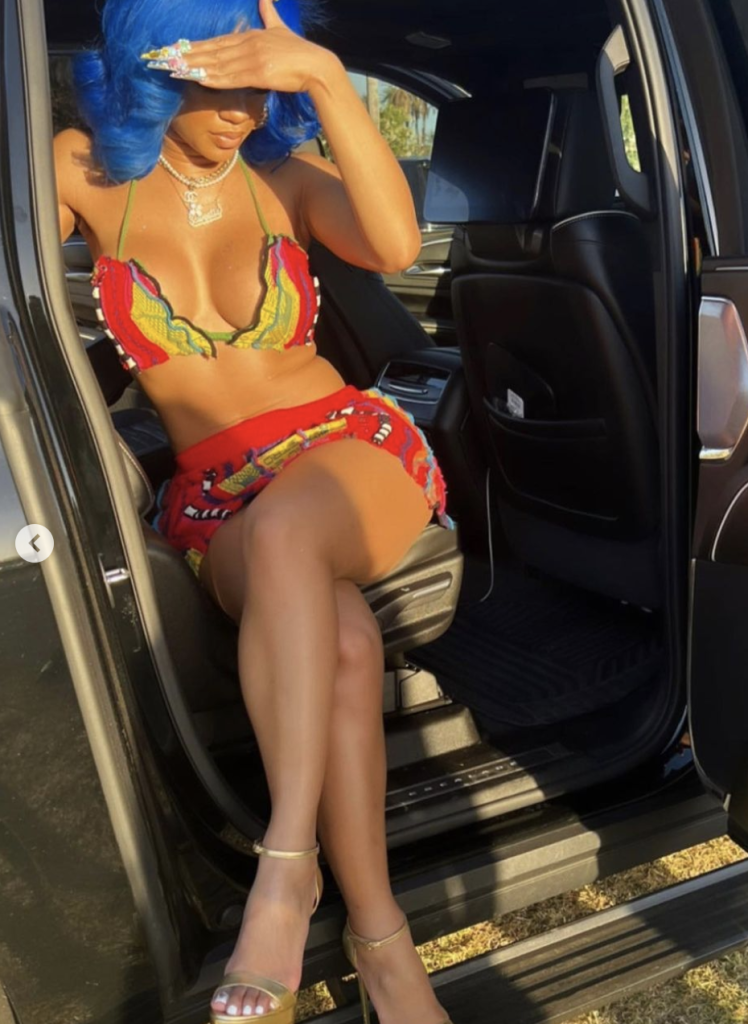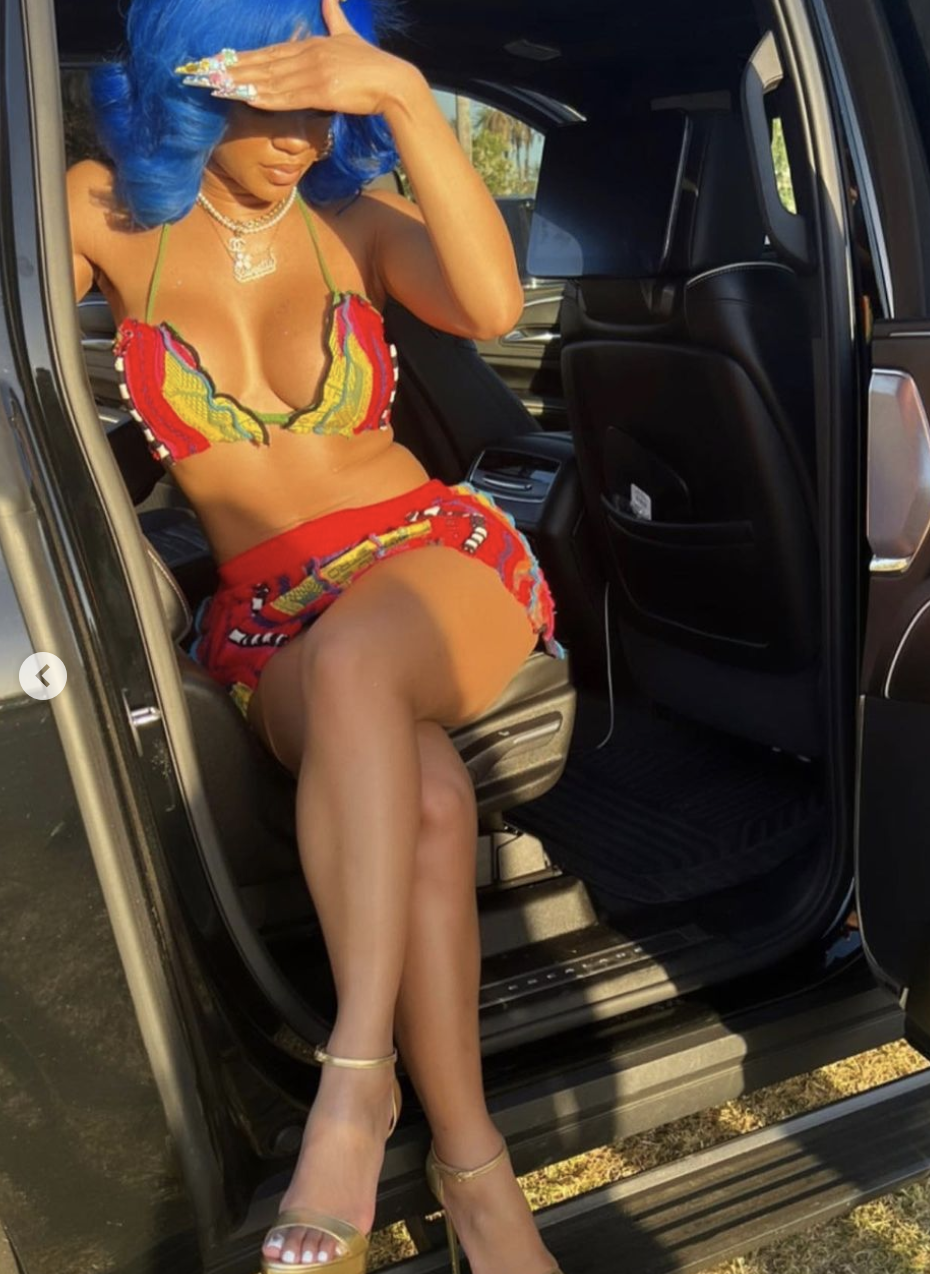 Erin Lim
The E! Entertainment host hangs out at the Revolve Fest and talks to many of the celebrities passing by including Kim K. Erin keeps it cool and flowy with a white ensemble and a cute space bun. This outfit is going to the archive for summer fits!
Raissa Gerona
The Chief Brand Officer for Revolve brings the groovy vibes to the festival. Hosting the Revolve pool party was the place to be with everyone from celebs to influencers popping by for drinks and IG-worthy backdrops.
EYEDRESS
A Sunday performer, EYEDRESS was in the middle of the action, hanging out in the pit with Jaden Smith. The Filipino artist stuck with the basics in an all-black outfit with brown chest strap.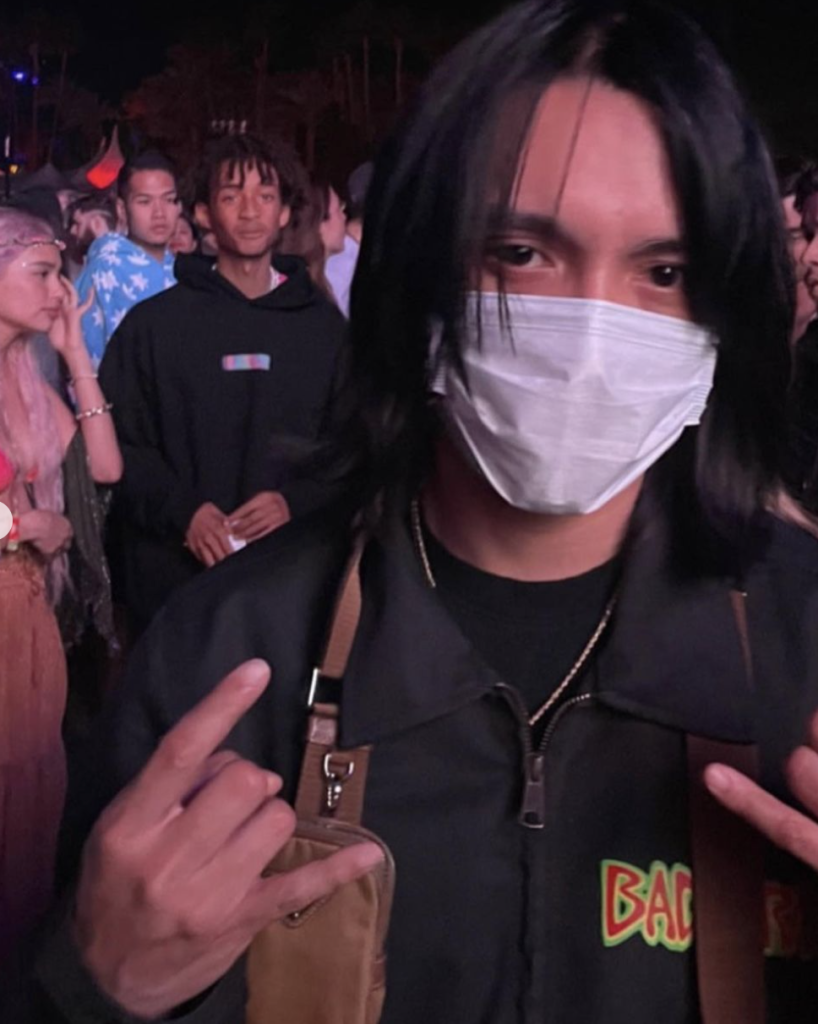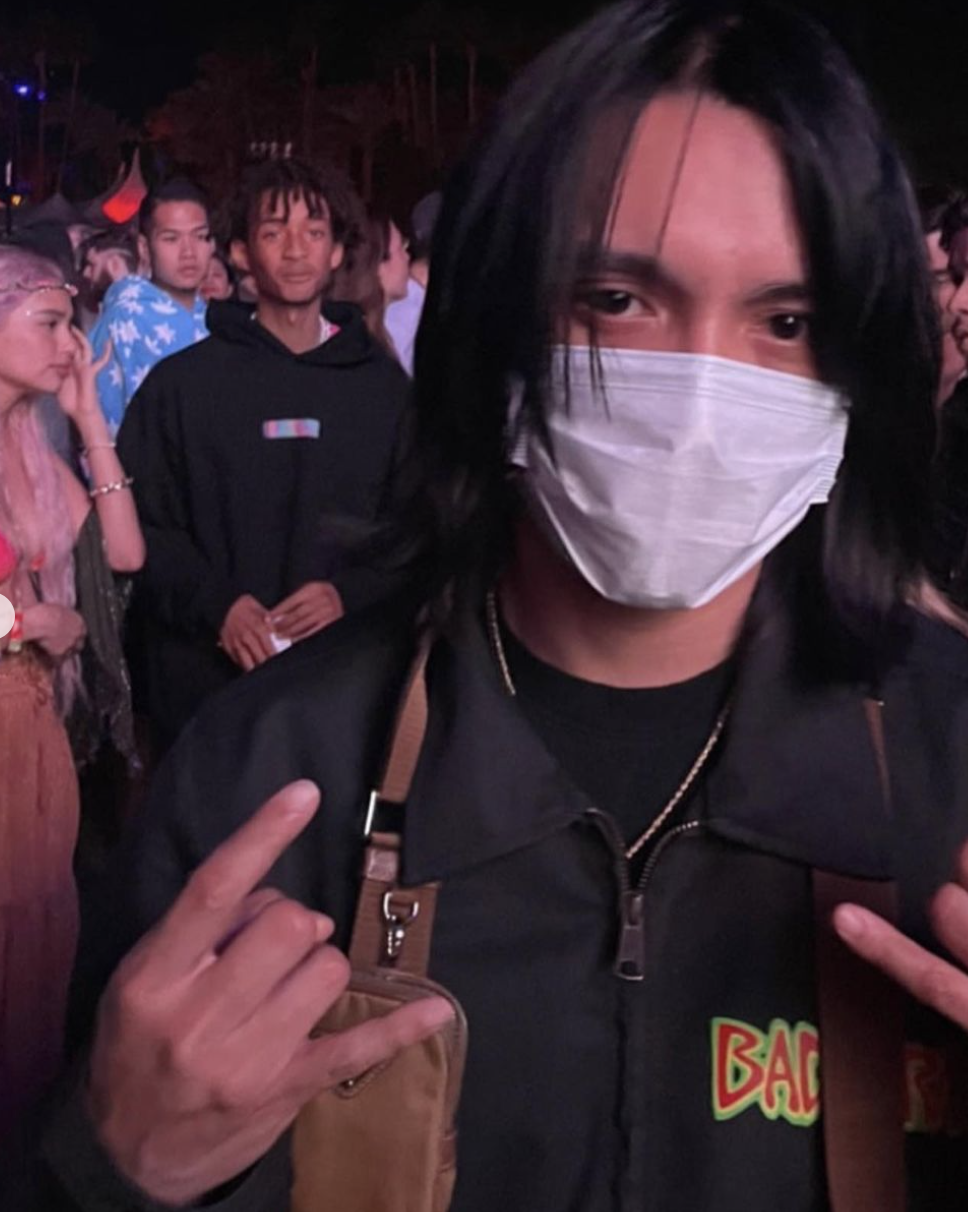 Jen DeLeon
Twitch host, Jen DeLeon went with a retro look in a halter and skirt combo. Her fit plus the backdrop behind one of the iconic Coachella structure, it didn't miss. She's there to cover all sorts of Coachella content from the sets, looking for the best outfits, best food, and more.
Miss Kay aka Keiffer
Miss Kay slays Coachella in a leather outfit. She blazes through the desert heat with a smile and a dope oversized leather blazer. We need to know where it's from!
Bretman Rock
Bretman rocks all 3 days in different looks, but our favorite is the princess-inspired look rocking all the shimmers and glitters possible.
Bella Poarch
Bella keeps it fun and flirty in another retro pattern that's sure to stick out. Her signature long braids adds to the look and can we talk about her leg warmers!
Jay-R and Mica
The couple take to the dessert in a desert appropriate rock and cowgirl themed outfit. Mica rocks a cowboy hat and mixes it with a boho-fringe top with boots for the dusty conditions. Jay-R keeps it rock-n-roll with KISS muscle tee ready to fend away the bright weather.
beabadoobee
The Fil-British Coachella performer chose a young and fun mini dress outfit before taking the stage. She kept it chic and simple showing off her body artwork.
Can't wait to see what kind of outfits will be at Weekend 2 of Coachella!
Cover Photo Credit: Valkyrae Instagram
The Filipino community comes together to celebrate Larry Itliong Day in Historic Filipinotown on October 23, 2021 at 2 pm PST at Unidad Park, Los Angeles. This year's theme is "Makiisa Sa Pagtulong at Sulong." The celebration is put together by The Pilipino Workers Center and it aims to connect the community to programs, services, and resources that would help them during this COVID-19 pandemic.
Through the use of visual and performing arts, the Larry Itliong Day event also seeks to educate and entertain attendees about the Filipino culture, the history of the Filipino labor movement in the United States, and its impact on workers today. The event's well-curated program, art installations, and activities bridge social justice with music, arts, and cultural appreciation. Attendees will enjoy a variety of activities such as musical performances by various artists, an educational art exhibit, a short stage adaptation of the book, "Journey for Justice", jeepney, tricycle, kariton, and bahay kubo selfie stations, and many more.
Festival Info:

WHAT: Larry Itliong Day Festival 2021 – a celebration of art, music, and culture in honor of Larry Itliong

WHEN: October 23, 2021, 2:00pm PST

WHERE: In person – Unidad Park, 1644 Beverly Blvd., Historic Filipinotown, Los Angeles, CA 90026,
Online: www.facebook.com/PWCSC

Performers: Kiana V, Mica Javier, Jay R, Ancestral Vision Movement, Felson Palad, Gingee, Steady, the cast of
Journey for Justice: Maya Valenciano, Shalimar Malimban, Rommel Rojas, Jose Infante and more.
Speakers: Deputy Hoang Nguyen (Deputy Supervisor to Hilda Solis, LA County First District), Councilmember
Mitch O'Farrel (Los Angeles City District 13), Commissioner Jessica Caloza (Los Angeles City Department of
Public Works), Assemblywoman Wendy Carillo (California State Assembly, District 51) and Consul General
Edgar B. Badajos (Philippine Consulate, Los Angeles).

Organizations: FilAm Arts, Search to Involve Pilipino Americans (SIPA), Filipino American Service
Group Inc (FASGI), Filipino American Community of Los Angeles (FACLA), Philippine Nurses Association, Historic
Filipinotown businesses, Filipino American Community leaders and allies.