After a successful debut event where they premiered the music video for their song called "The Light," BGYO returns for a new performance video. International fans have been creating BGYO fan pages posting any new updates they could find about the new group. MYX Global has also been seeding inquiries about P-Pop artists from Japan, Brazil, Mexico, and Indonesia, with P-Pop artists being at the top of the MYX Daily 10 & MYX International Charts.
These countries are also top areas for fans of K-Pop music. For example, in Brazil - BTS performed to a sold out crowd of 40,000 for 3 days straight. What does that mean? Soon you might see P-pop idols on major concert and festival stages alongside the top Asian pop stars in the world like BTS, Black Pink, G-Idle & Monsta X. It will take the Filipino fans around the world to help introduce the artists to fans, keep supporting the artists on social media & constantly streaming the artists on music platforms like Spotify and YouTube, to amplify awareness in other countries & recognized by top international media platforms like Billboard, Soompi, NME & Bandwagon.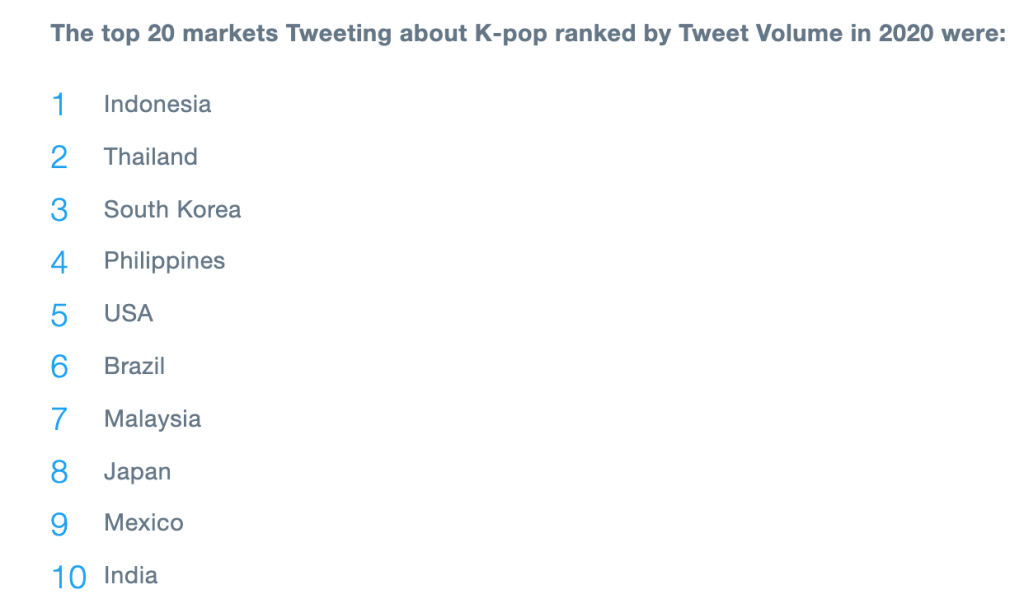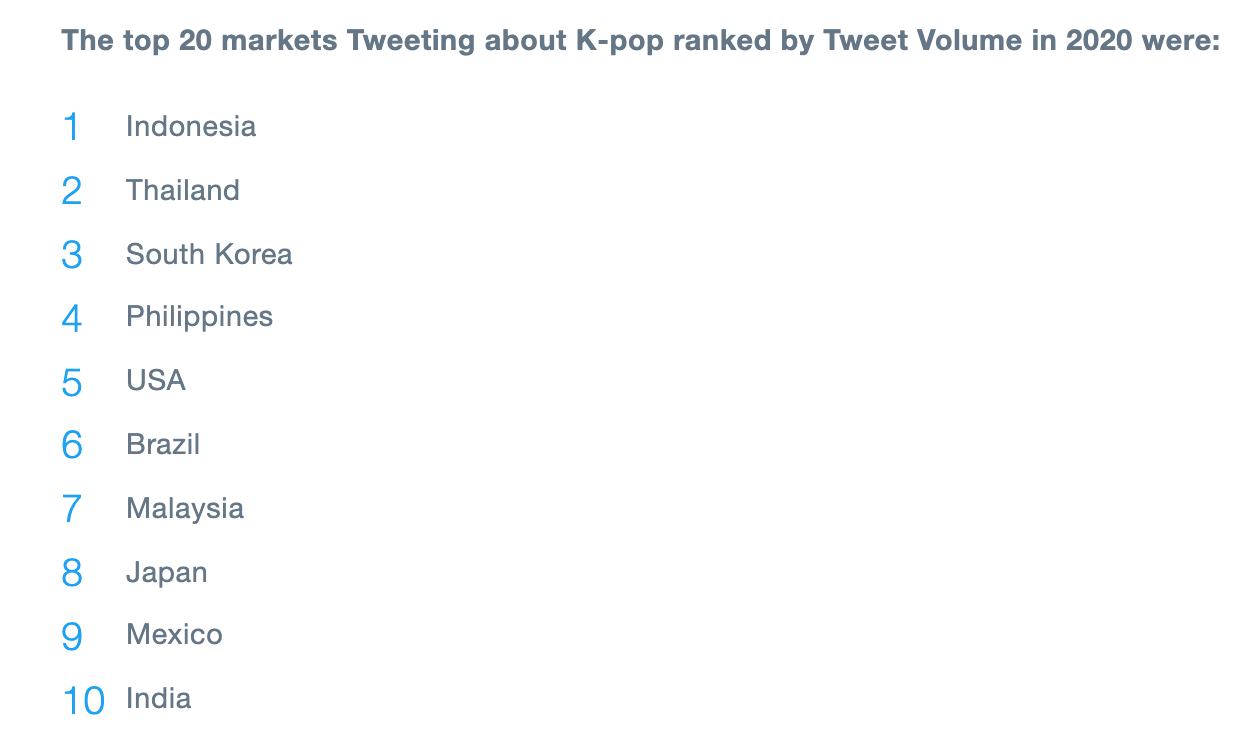 The Philippines is among the top 10 countries that Twitter has received over 6.7B tweets about in 2020 alone alongside Indonesia, Thailand, South Korea & the United States. Philippines is ranked #4 on the Twitter K-pop tweeting chart. Filipino fans are excited to now have local Asian pop talent like BGYO, SB-19, MNL48, and BINI to support as the P-Pop genre grows fans worldwide.
In case you were under a rock, below is the BGYO music video for "The Light," that has nearly reached 1.5M streams globally:
About BGYO:
BGYO is a 5-member Filipino boy group who aspires to share their passion and talent to the world.