Alamat is back to talk about what is in the works, watch it here on MYX.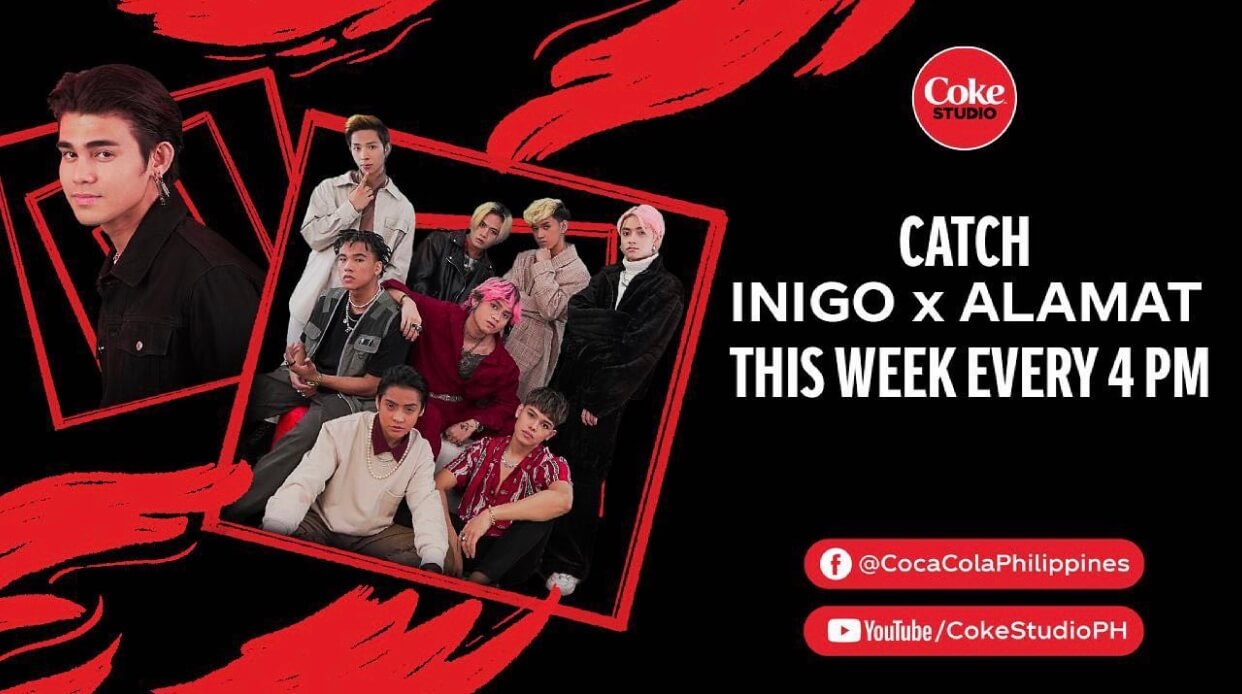 You can catch Alamat with Inigo Pascual for a Coke Break this week on Coke Studio PH YT.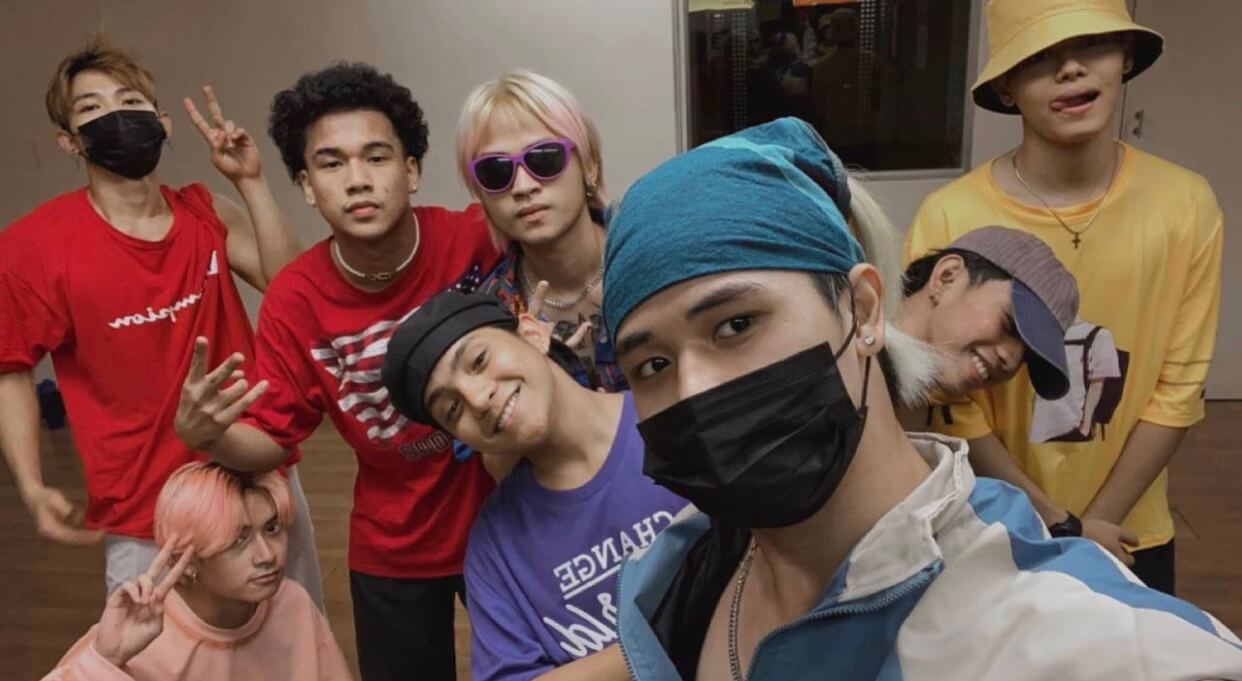 Malaysian artist, Yuna chats with Dannieboi in this myxCLUSIVE. They talk about her latest single, Dance Like Nobody's Watching, her past collabs with G-Eazy, Usher, and her hope to one day sing with BTS. She also shares her musical evolution and how she got to her sound now. Check it all below or check out the highlights from the interview!
Yuna was originally supposed to visit the Philippines for a month
She says that it's crazy to that she's only been to the Philippines once and yet they're the second largest streaming country for her latest track. "I can't wait for this whole thing to be over so I can go out there and just you know play music." She appreciates the love and support the Philippines constantly gives to her and her music.
2. She started writing original music around the age of 14
Yuna explains that growing up, she listened to a lot of Malaysian artists and also Mariah Carey and Whitney Houston. She also liked Alanis Morissette and Sheryl Crow which shows her diversity in music. However she discovered Lauryn Hill around 12 or 13 years old, which became the first proper album she bought.
3. Yuna started in the music business around 2006 and has been going the last 15 years
Her creative process of creating music is always changing. She knew that she wasn't going to be an artist who just stuck with one thing. When she first started, Yuna says she really focused on singer-songwriter stuff like acoustic vibes. Fast forward to moving to Los Angeles and challenging herself to see where her English songs could take her.
4. She loves finding opportunities to evolve in her craft
Yuna compares her experience to painting a blank canvas. "People are giving me paint in different colors and I'm able to let go." The collab with Usher on Crush, she credits it to her management team but also the stars aligned for the opportunity. However she shared it wasn't something that happened instantly, "I didn't have anything for him yet so I kept that in mind" until Crush came around.
5. Yuna shares that getting rappers to feature in her songs has to be organic
"The way I approach getting a rapper to be on my song, it has to be something organic." One of the tracks, Blank Marquee featuring G-Eazy and Dannieboi was curious about the process of asking a rapper to feature in her projects. She explains that collaborating with anyone has to come from the heart where it's a mutual thing. They also have to also love the song and the project and come from a place of sincerity.
6. She had no idea at first that BTS followed her on social
We had to ask if there's an upcoming collab with BTS since they follow each other. Yuna's honest answer was not yet. They followed her a few years ago before they were the global sensation they are now. "Only time will tell. We got time to do it properly so that everyone will enjoy the process and the music."
7. The most random thing she has is her dictionary she's had since 13
She's really proud of it because Yuna explains she was never used to speaking English well. The dictionary was her best friend. She had it when reading English books and trying to write a song.
8. The song Stay Where You Are was put on the back burner and fans asked to be released to help comfort them during the pandemic
Yuna shares that the song didn't fit the concept of her last album, "Rouge" (2017). She then revisited it while staying home and performed a live video. Fans reacted positively and resonated with it saying it's something they need right now. Yuna gives a little explanation about the song:
Cover Photo Credit: Yuna Facebook
Watch the exclusive interview with Ez Mil & HBom here on MYX with VJ Samm, after his recent "Panalo" performance just reach 40M views in 2 weeks. They answered a MXYer few fan questions here too.
The duo just announced Ez's first virtual concert with full live band and special guests that will be available to watch here on KTX.PH. Early bird tickets are only $5, get them NOW before the price goes up on 3/1. Also stay tuned into MYX as we will be giving them away for the next few weeks.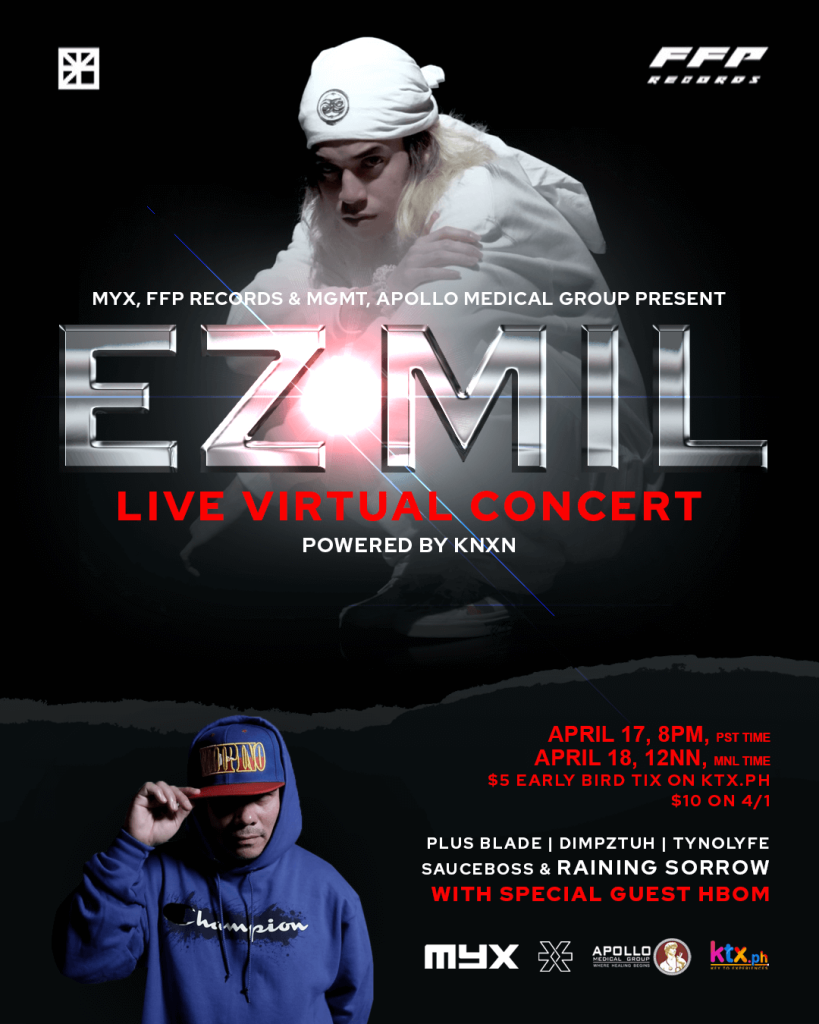 Ez Mil "Panalo" performance on Wish Bus USA just reached 40M plays from around the world. Watch international reaction videos here.
NEW "Cultura" music video, Ez Mil featuring Hbom:
With Ez's biggest influences as Chris Brown and Eminem; The music that he writes and releases usually hit closer to his real life and are less theatrical than his heavy and destruction-driven metal music, but he doesn't let that get in the way of his passion to deliver a solid experience to whomever takes a listen.
Hailing from the 2200; at the 27th of July, 1998, EZ was born a Filipino, half Caucasian in Olongapo City, Philippines. Born into parents that were tearing it up in the nation's local Rock & Roll scene, that city was his place of birth and where he was raised. As the norm of rebellion from over-exposure, instead of Rock, Hip-Hop / Rap was the first musical genre he fell in love with. Then as he grew up, being exposed to the peek of R&B / Pop infused with Hip-Hop.
Chris Brown & Eminem's music and dancing became the first obsession for Ez's childhood self-expression, with there being a point where it was only Chris Brown songs and videos as his choice of entertainment. But from that obsession, brew his practice on the basics of vocal athleticism because of Brown's songs, and led to the love for dancing; which led him to another obsession for the Jabbawockeez. Having him diversify his dancing style from Krump, Michael Jackson, Pop n' Lock, Isolation (robotic dance subgenre), and a little bit of B-Boy.
But as any child who grows out of certain obsession phases, Ez was far unlike those children. For anything he falls in love with and obsesses over, he will for the rest of his life. Up to now, Ez Mil keeps stacking up on things that he loves to do, and no one has, or ever will keep him in one box. From musical genres in his music, producing, dancing, skateboarding, illustrative art, and many more.
Philippine pop-rapper H-Bom first appeared in 1995 with the self titled album self titled Hbom with the smash hit Babaeng Misteryoza, in 1996 he alao cane out with his second album called Buhay, which included Miss Tindera which captured the hearts of a lot of filipinos. Despite his ominous moniker, H-Bom was rather tame. Rapping predominantly in English, his music recalled such American pop-rap crossovers as Will Smith, Young MC, or Shaggy without the reggae influence. H-Bom's sophomore release, Pwede Ba?, appeared in 1998; D' Real Side followed in 1999. The album continued in the same vein established by H-Bom's earlier material, with the rapper spinning non-threatening rhymes and occasionally singing. Like many Philippine pop stars, H-Bom avoided any hard edges on his material in order to cater to the largest audience possible.
SAB is a 18 year old, singer-songwriter from Manila who's feeding all your indie-pop feels. She was drawn to music at a young age as she started playing the piano at 7 and picked up the guitar at 15. She's come a long way from being a shy kid to growing into a confident artist. SAB joins us for a myxCLUSIVE to talk about her latest song Dancing in the Dark, her writing process, and musical influences.
1. SAB's music makes gives you the coffee shop vibes
Her music is generally described as indie-pop. However, she gave us three words to give us a better understanding of her music: genuine, calming, and melodic. "It's a feeling inside me and that's how it is. With these songs, I make sure it's my story in my own way..."
2. She can't imagine life without music
SAB tells DJ Marlino that she started taking music seriously around 13 when she started voice lessons. She then auditioned for the label, Star Music and received positive feedback. "I didn't expect to be in the entertainment industry, but a part of me couldn't imagine being without it."
3. Her writing journey began with poem and spoken words
When asked what her stronger skill is between writing or playing, she chose writing. Before she wrote poems before turning them into melodies. However, now it's the other way around. "I'll go to the piano or guitar, record whatever melody then rearrange lines." What she plays all starts from a gut feeling.
4. The first single, She took 2 years to complete
A song about self-love and inspired by a spoken word poem, showed her a long, but rewarding process. SAB tells us that the song teaches you that "there's going to be a lot of people trying to influence you to become a better person. You have the option to let it or not let it happen." Everyone's on the journey to finding themselves and when it gets hard, you have to turn to the people who love you the most. Fun fact about the song is that you can hear it in the background of a scene in the Korean drama, Flower of Evil.
5. One Direction's song, Perfect inspired SAB's second single, Dancing in the Dark
Written one month after her Star Music audition, the song went through a lot of lyric changes. She was changing lyrics even one month before recording it. It's also the first song she wrote on the guitar. The part of Perfect that inspired her song was the word "rendezvous." SAB says the song is about "a love that couldn't really be. It's only yours with another person for that one specific moment." BRB while we go back and listen to both songs!
SAB also hangs out to play a round of Song Roulette and perform a few songs and covers! Make sure to add her to your must-watch list and keep up with her as she plans to release more music in 2021.
Manila artist, Claudia released a four-track EP Conflicted this year with the lead track of the same name. She tells Dannieboi about her musical process and what songwriting looks like for her. Claudia also tells us how she's been coping during the pandemic and how she started in music.
During the lockdown, Claudia shared she started a podcast and created more music with her bandmates remotely. As for other hobbies she's been focusing on too are reading and writing a lot. Dannie asked her if she has any suggestions on activities to do when you start to get cabin fever. "Working out really helps. Don't pressure yourself. If that means a 10 minute walk, then let it be. Moving your body is important especially mentally."
Claudia also shares about the beginning days of her musical career. She goes by Claudia because she was looking to separate herself from her family. It was a natural decision for her because her family is also in the entertainment industry and wants to create her own path. She's always wanted to be a singer but no one else knew she could sing! "I was shy growing up that I didn't think I had the confidence to pursue music." What opened her eyes to music was Kehlani's mixtape, You Should Be Here. Artists that have influenced her include Taylor Swift who drew her to write songs and would love to collaborate with Pharrell.
Claudia has ventured into songwriting in her latest singles and has collaborated with 88rising artist, Jason Dhakal. Her early singles, Stay and Finally Found It were well received by an evolving Manila music scene. Although she didn't contribute much in the creative process for Stay, she worked with a producer from Cebu for Finally Found It. For her latest EP, the tracks Conflicted and HEAD/HEART, she collaborated with Jason.
"Conflicted was completed when HEAD/HEART came out. I sent Jason an idea of what I wanted to write then 1-2 hours later he sent the whole song. Usually I want to have a say in writing, but made the exception because Jason was able to capture it."
The overarching theme of her EP is choosing between your heart and being rational. It's a tough decision sometimes and things could get confusing. She explains the music video for HEAD/HEART was an experimental visual project where they contrasted the ideas of choosing between one's head or heart.
To close out the interview, Dannie goes through a list of quick questions. Find out what some of Claudia's favorite foods are, what her phobia is, and the song she'll never get tired of. Make sure to check out her latest EP, Conflicted on all music streaming platforms.
Indonesian-American singer Stephanie Poetri joins Dannieboi for a myxCLUSIVE and you'll love her 3000. Dannie said he was a little nervous because he was excited to meet her. It's okay, we were all fangirling along too! She takes us along her musical journey so far and how she's been able to make music during the lockdown with her latest song Selfish.
You may have heard Stephanie's music thru 88Rising, but she tells Dannie that she initially didn't want to be an artist. She comes from a musical family as her mom Titi DJ is also a pop singer and her dad is a music teacher. Just like all kids, she wanted to rebel against her parents but the power of music was too strong. After graduating, "I put out Appreciate which I didn't expect much to happen and the same with I Love You 3000." Fast forward to I Love You 3000 hitting #2 on the Asian charts and helping her continue in music.
"It was the song right before I was going to take a break in music. I wanted to go back to school and take a gap year. I already got into a school and realized that I wanted to pursue music."
Her latest single, Selfish came about during quarantine. She wanted an upbeat, acoustic song with a darker sound. Stephanie describes the song as having a crush on someone but it's not yet official so do you have the right to be jealous? Anyone in a MU (mutual understanding) relationship could relate. Check out the music video to get a feel for the song and vibe along with us!
We can expect more music on the way from Stephanie in the new year. She fills us in on her upcoming EP AM:PM. It'll be released early next year with 6 tracks, 3AM songs and 3PM. A song for every mood. Also, she's excited to go back on the road and perform. The first thing she would do when the pandemic is over is to go to the Philippines, hang out with fans, and do a live show.
Dannieboi has a quick chat on myxCLUSIVES with Tones and I about her hit song Dance Monkey and the latest single Fly Away. We all know Dance Monkey took the world by storm last year and rightfully so by earning the title of Most Shazam Song of All Time. Initially, her team told her that they expect it do sound better live than on radio. Tones and I believed in the song and knew it was a tune that everyone could get on with.
Fast forward to selling out venues and tours across the globe in Australia, Europe, and the US. She explains that "nothing has changed in terms of songwriting or myself as a person. The only thing that changed is the way I live my life." The coolest part is she still busks! You never know, you might see her performing in the least likely place you expect.
Before talking about her most recent release, Dannieboi asked some myxer questions. When asked about her personal favorite app, Tones and I explains she doesn't run her Twitter or FB because she tries to "stay off social media." However, "80% of posts on Instagram is from me and stories are made for sharing what I'm doing right now." Just like us, she also sometimes goes down the blackhole of Tiktok. "It's hard to not look at it," she jokes.
Back to the music, her latest single Fly Away gives you an uplifting mood and the music video follows suit. The thought behind it was showing people what they needed to be happy instead of what they think they need. If you haven't yet seen it, there's a shot where people are dancing in a field freely expressing their emotions. She only wanted to capture the shot in three takes.
"Dancing in the field was true emotion...3 takes of pure happiness and fun because after 3 takes, it's acting and fake. I don't want it."
The lyrics are I had a dream that someday I would just fly, fly away. The song seems fitting for the current times as it shares the message of hope and finding honest, true happiness.
We can't wait for more music to come from Tones and I. To close out the interview, she assures us that she will visit and perform in the Philippines when everything gets better. Until then, we'll just have to keep rewatching the music videos.
This week we have actors and reality stars Jameson Blake and Joao Constancia from the Philippines joining us on myxCLUSIVE! They chat with DJ Marlino to talk about their latest movie My Lockdown Romance, how they've been during the pandemic, and explain what it was like shooting the film. Get to know more about them and the film, right here on myx Global.
We have some of the highlights from the interview:
1. They didn't always know they wanted to be in the entertainment industry
Here we find out that Jameson was hesitant at first and didn't have any plans of entering the business. His confidence grew as he played more roles and went off to win awards. However for Joao, he wanted to be an actor since he was 14. They both moved to the Philippines at a young age and eventually took their shot at acting and we are glad they did.
2. Jameson and Joao both turned to TV series or movies to get tips on acting
Jameson explained that he isn't a huge movie goer because like he mentioned early on he didn't think of becoming an artist. Once he got into it, he watches a lot of series "to get tips to pick up ideas on how to portray characters." As for Joao, he watches tons of movies. He notes that Leonardo DiCaprio is his favorite actor and The Great Gatsby is the film that inspired him to act.
3. Choosing the right roles for themselves comes from just feeling it out
Both of them explain that the types of roles they're pegged for are typically the "bad boy" characters because of their looks, but they're both really just nice guys. Joao says "hopefully in the future, I get a leading man role with a kilig scene." He also touches on how they feel when they think they're not fit to portray a role. They just have to overcome it and play it the best they can. Jameson shares that for him, his body usually lets him know if a role is right. "When we read the script synopsis, I try to connect to it. Feel it out."
4. The guys are just like us
When asked what their hobbies are during the pandemic, we see it's they do the same thing as us. Their list includes: Netflix, video games, streaming, and hoping on TikTok. They both lean more on the dancing side, but Joao says he really likes to dance. We can tell Joao, we've seen Boyband PH. One thing that Jameson says he learned during the lockdown is using time wisely. He went back to his hometown of Pampanga to stay with family and he mentions that pre-pandemic he only rarely visited because of his work schedule. However, now he realizes how much time he lost with them. We feel you Jameson!
5. Jameson and Joao are super humble
We had them rate their career so far and if it's what they expected for themselves. They both gave honest answers. Jameson says, "in terms of how many projects I've done, it's more than what I expected. In terms of skills, not yet." Joao had a similar response, "there's always more we can achieve, but personally I feel I've grown a lot as an actor and became more confident." Don't worry, this is only that start for them!
6. They both had to learn the production side to producing a film
Because of the film shooting during the lockdown, Jameson and Joao learned how to film scenes themselves and stage a shot. Their production team assisted in guiding them through what needed to be done and how to set up. Joao mentions going through a workshop just on how to set up the camera, lights, and going through production.
7. The guys now understand better what it's like being behind the camera
The guys both agree that the first day of shooting was the hardest because it was a new environment. Jameson remembers the first day, "I had to do everything from setting up lights, audio, and my own wardrobe." Both agree that although it was difficult, it's now a skill they can take with them on future projects. "Now we understand the people behind the camera. We're used to being in front, but now we learned what each person's job is and how important it is."
8. Jameson and Joao helped keep each other's motivation going
Initially, Jameson and Joao didn't know who they were being paired with for this film. However, when they found out that it would be with each other, it made it easier to act together. Joao says, "since we're friends and know each other, we wanted to help. The chemistry was there." Jameson agrees that having a friend to act with allowed comfort when it came to helping each other learn lines and perform scenes. They also both consider themselves lucky to be working while everything that is happening.
If you haven't yet seen it, catch it on ktx.ph or stream it on iWantTFC then tell us what you think! Jameson and Joao finds that people will relate to the light-hearted film because it's a story about love and finding companionship during the pandemic.
Check out the trailer:
Manila artist Lesha joins Heavy Rotation this week and we catch up with her, how she's been since the typhoons, and her latest track Sad Songs. ICYMI here's the complete interview:
Luckily during the typhoon, Lesha says that her area wasn't as affected like her friends who experienced flooding. "I'm praying for them and everyone who's capable of donating to donate to the drives and help these people out because they really need it."
We switch gears and dive into her new song, Sad Songs which is about a personal struggle she experienced. Going through negativity and noise, she needed an outlet. "I wrote this in a point of view as if I was talking to my anxiety." Lesha wants her music to resonate with people going through any situation. Sad Songs is part of her upcoming EP releasing next year with another single releasing next month. The EP features more upbeat songs that matches her bubbly personality with a dark visual twist.
Catch the music video for Sad Songs below:
Dannieboi is joined by Melanie C on this myxCLUSIVE to talk about her new music and how it's a "true representation of who she is." We all know Melanie C from the huge girl group Spice Girls, but since then she's released her own music that's also so catchy. She talks about her latest project self-entitled album, Melanie C that features dance/pop sounds that has us grooving along. From the first track Who I Am that set up the direction of the album to the song Fearless with Nadia Rose, it shows the empowering sound of the project.
ICYMI Melanie C also talks about never having been to the Philippines yet and looks forward to visiting soon. She mentions how there were scheduled stops, but it got postponed unfortunately. However she said that as soon as it's safe to travel internationally, Mel C still has Philippines on her list. "I love to travel, meeting new people, experiences different cultures and food."
To catch the whole interview, check it out below!
Artist, songwriter, and Youtuber Jannine Weigel joins Dannieboi in this myxCLUSIVE to talk about her latest single, Passcode and her career so far. Jannine's mixed heritage has allowed her to live in Germany, Thailand, and now she resides in Malaysia. The blending of cultures has brought her a unique perspective and influenced her as an artist. If you don't yet know about Jannine, here are 5 highlights from the interview:
1. She started focusing on music more than 7 years ago
Jannine was born in Germany and at around 10 years old, she moved to Thailand. She got her start in the entertainment industry through acting. After moving, she tried her shot in a singing competition then got signed to her first label afterwards.
2. Jannine likes to mix up the songs she covers
After being a trainee for 6 moths, she decided to put up covers on Youtube. "I try to cover the songs that are trending then cover songs she wants to sing in between those." Some of the challenging covers she's done are any songs by Sia and Jessie J. We got to agree they're one of a kind.
3. She was nervous about putting out original music
Jannine was more excited than anything to put out her own music because she "never released music so there wasn't a standard to go off of." She recalls it as a memorable experience because of the whole process of recording and shooting the music videos, showing her how much she's grown.
4. Jannine has tried writing songs in different languages
Coming from a blend of cultural backgrounds, the unique perspective encourage her to write songs in Thai, German, and English. She said that "Thai is the more challenging language because it's a tonal language, but lots of rhyming. English and German are easier in terms of freedom and melody."
5. Passcode is her first single
We asked her about the meaning behind Passcode and she explains that it's "about falling in love with somebody, but still feeling scared and putting a guard up because you don't want to get hurt." She relates it to asking someone for their passcode for their phone. Her vision for the music video was to be more aesthetic and focus on her trying to find the lead actor's passcode. Jannine sent her team a Pinterest storyboard to get the feel she wanted for the shoot.
Jannine even shared that there's a TikTok challenge happening called #PasscodeChallenge. There's two versions and she loves seeing everyone's take on it especially Darren Espanto's version. We'll be waiting for Dannie's take. Look out for more of Jannine as she mentions there's more music on the way and is currently working on her next single set to release early 2021.
The acoustic sound of New Rules' latest song My Guitar will get you into the fall vibes. The undeniably catchy tune will for sure have you humming the melody and singing along. The lyric video is out now and we can't wait to see if there's a music video in the works.
Download / stream here
ICYMI check out their myxCLUSIVE with Dannieboi where they talk about their singles Emily and Fix Somebody, the collaboration with Inigo Pascual, plus they play a game of "Which member..."