Do you have your favorite Filipino food? There may be a Latino food that's similar to it and may even have the same name. Jo Koy visits mitú, a digital media company that brings a Latino POV to mainstream entertainment to try Filipino dishes with host, Alejandro Perez. They swap dishes and try each other's version. Alejandro gives his feedback on Filipino dishes and Jo Koy with Latino dishes.
The two talk about the similarities and where the dishes are usually seen. They kick off with champorado which are very similar, while the polvoron and polvorones differ in texture and shape. Lastly, they try each culture's version of leche flan. The Filipino version of the flan didn't quite look like its usual, but more of a brûlée. The crossover between the two cultures just shows how connected we are. Check out the full video below!
Cover Photo Credit: we are mitú
The Fil-Am executive, Faith Santilla was previously the Director of Field Operations for the Directors Guild but was promoted as Assistant Executive Director of the organization. The Hollywood Reporter shared the news and in her new role she working on behalf of the organization's assistant directors and unit production managers members, using her experience in union and specialized labor to work.
National executive director, Russell Hollander shared how Faith's experience will be an asset for the team, "Since joining the DGA in 2015, Faith has helped to grow our field representative operations to address the unique needs of our members working in all categories." The article says, Santilla will focus on assistant directors (ADs) and unit production managers (UPMs) in the DGA's western region and will represent guild staff on the Western AD/UPM Council.
Santilla started at the DGA as a field representative in 2015 then moved up in the ranks as a special assignments executive then to the director of field operations supervising the Western Field Representative Department. Before her career at the DGA, Santilla worked as an organizer for an immigrant workers center in Los Angeles' Filipinotown and various other union organizer positions.
Cover Photo Credit: Faith Santilla Instagram
This summer everyone's obsessed with the lavender or lilac color scheme and so is Olivia Rodrigo. She teams up with Glossier for their latest eyeliner release, the No.1 Pencil in muse. Recreate the same look with the set, "Olivia's Favorite" which includes boy brow + ultralip + pro tip. Check out the details below!
What it is: A longwearing pencil eyeliner that glides on smoothly with rich, buildable, blendable color, giving you endless options for creative expression—as subtle or as bold as you like. It's No. 1 for a reason!
Easily creates a sharp, defined line, with just enough dry-down time to blend it out for a diffused, smoky look if you want
Once the formula sets, it's water-resistant, transfer-resistant, and lasts up to 12 hours – so you can spend more time living life, less time worrying about your makeup
Comes in 10 demi-matte, high-pigment (and vegan!) shades inspired by the archives of art history—materials, mediums, pigments, styles, and tools—with a mix of classics and bold colors
Cover Photo Credit: Glossier Instagram
The Garado family thought it would be a normal day while shopping at Target during the holiday season. Little did they know that their small act of kindness would brighten everyone's day. Tiktoker Isaiah Garza tested the family's kindness by asking them to buy his lunch. The family decided to share more and give Isaiah $20 extra for his needs later on.
Isaiah surprised them by buying their Target haul and give them $500 for their kindness. According to a Yahoo article, "The Garado family has been struggling the last few years. Their daughter was born with a rare brain condition and cerebral palsy." Even though the family was struggling they still offered to help any way they could. Many people pointed out how it's in Filipinos' nature to be kind and help others.
So many people were touched by the Garados that a GoFundMe page has been set up for their daughter Sophia, "Believe in the Impossible! Sophia's Journey." "We are hoping that you will be able to help us for Sophia's lifetime medication. This support will truly help her fulfill her needs and provide all the necessary procedures that she needs to take in the future."
Cover Photo Credit: Yahoo News
Super Typhoon Rai, known as Odette, left parts of the Philippines to pieces, leaving people in desperate need of basic necessities like power, food, and water. The devastation caused by the typhoon hit some of the most vulnerable areas of the Philippines like Bohol, Siargao, and Cebu.
Actress and artist, Nadine Lustre returned to the island of Siargao to help set up solar panels for locals to charge gadgets like phones, LED lights, and other appliances. Currently, there's still no power on the island and locals have been helping each other rebuild their community.
Nadine recently has been splitting her time between Manila and Siargao and although she was in Manila during the typhoon, she made her way back to help in providing relief. With no timeline yet when electricity will be available for the island, every little bit helps.
MYX has set up a Twitch DJ charity fundraiser on 12/28 and 12/29 to raise funds for ABS-CBN Foundation International to support the victims in the Philippines, you can donate directly here on Tiltify for "Operation Odette" to their efforts in providing food, shelter, health items and more. Stay tuned for more info on the fundraiser along with an announcement for the line up.
Upcoming for Nadine is a new film under Viva Max, Greed. She shows off her acting depth with this darker role in this thriller film with Diego Loyzaga. Check out the teaser below!
Cover Photo Credit: Greenpeace Philippines Twitter
Yes, Survivor is still on and they're on Season 41. The winner of the latest season is Fil-Canadian Erika Casupanan who also is the first female winner since Sarah Lacina of Season 34.
After being crowned the Sole Survivor and winning 1 million dollars, she joked on Twitter that she may be a witch because she broke the curse. It's been a long time since a female took the title. Erika is a communications manager from Toronto who leaned on her master manipulation skills during the season. However, going into the show she wanted to represent her roots as a Canadian and Filipina.
Erika told ET Canada, "I had always dreamed of being on 'Survivor' and I think that being able to represent Canadian, being able to represent women of colour — and I was born in the Philippines and I know there are a lot of Filipino fans of 'Survivor' — it's something that I think weighed on me...But before going up to the show, I kind of changed my mindset. I just need to go out and be me."
Survivor is a reality competition that has been on air since 2000, and hosted by Jeff Probst. The contestants or "castaways" (yes, like Tom Hanks in Castaway) are sent to a secluded area and need to complete different challenges to complete. It's both a mental and physical game. Castaways have to not only survive and fend for themselves, but also strategize against others.
Cover Photo Credit: Erika Casupanan Twitter
FERN. released his Dreamwalker EP early this month that features 12 tracks including his latest single, "Lotus." The music video for the new track just dropped and we can't stop thinking about it. It features fellow artist Cavill and is the 5th video FERN. released for the EP.
Dreamwalker has been 2 years in the making and is his most personal project yet. He previously released the singles, "Baby Rye," "Kagandahan," and "LOOPING" before the release of the EP. If you're looking for something to chill out to then this is the EP for you. You can't go wrong with FERN.'s soothing voice and vivid lyrics that makes you visualize his songs. Get a glimpse of the artist he's become as he pours his emotions into each track on the EP.
Can't go wrong with this ensemble of music, as FERN. said, "it's art for consumption."
Cover Photo Credit: FERN. Facebook
Darren Criss can literally do it all, sing, dance, and act! He just released a new EP called, "Masquerade." If you're into pop, glam rock, electronic music this EP is for you! A personal favorite is For a Night Like This, which just makes anyone want to get up and dance. I Can't Dance definitely gives off David Bowie vibes that'll have you throwing an 80s theme party then Darren strips it down with the track, Walk of Shame. Each track can stand alone, but still work together. There's a song for everyone in the EP so listen now on your streaming platform of choice!
"Masquerade" combines Darren's passion of acting and music. He shares "it's all about identifying an idea and somehow transforming it into an experience, by way of breathing life into a specific masque. As an actor, I've always sought to be consistently inconsistent with the masques I put on, and so I seek to follow suit with the music I make. In the same way a "role" can be different from story to story, each piece of music should be treated like a different "part" in a different play. "Masquerade" is a small collection of the variety of musical masques that have always inspired me. They might not always sound or feel the same, but they are inevitably and undeniably me behind each masque. And that's the kind of eclecticism that not only makes for a successful masquerade ball- but what makes me, me."
Here's the track list for "Masquerade":
1. f*kn around
2. i can't dance
3. let's
4. walk of shame
5. for a night like this
Cover Photo Credit: Darren Criss Twitter
Niko Carino is now a co-owner of Canadian Elite Basketball League (CEBL) Scarborough Shooting Stars. The team becomes the eighth franchise and first in the Greater Toronto Area. It is also the first team to be independently owned as the others are operated by the league itself.
Niko is one of the early founders of the record label OVO (October's Very Own), which you may know as Drake's label. Niko helped with some of the company's initial merchandising efforts along with organizing OVO Bounce, Drake's popular basketball tournament.
Like many Filipino kids, he grew up with the game of basketball. Niko wore the Scarborough Blues uniform and now he takes part in helping shape the game and athletes. He co-owns the team along with fellow Scarborough native Sam Ibrahm. The league currently had seven franchises including: Edmonton, Fraser Valley, Guelph, Hamilton, Niagara, Ottawa and Saskatchewan. The Shooting Stars begin play when the league's 2022 season opens next May.
Cover Photo Credit: @OVONiko
Love is definitely in the air! Recently, Brian Puspos popped the question to Aja Dang and so did another couple. Dom Benjamin and Liane V are also engaged! All of the happenings documented on each couple's channels.
Choreographer and artist Brian Puspos proposed to longtime girlfriend, model and lifestyle influencer Aja Dang. In a 3-part of their engagement series, viewers saw the planning and the work Brian put in this surprise proposal. Aja writes, "This day was full of so much love and I'm so grateful we have all this footage to come back to. I cannot begin to thank everyone who was part of our day. This was one of the most special days of my life and after eight years, we finally made it!"
Also another longtime couple musician, Liane V and model and TV personality Don Benjamin are tying the knot. They shared the good news also no their channel, Forever Us. They wrote, "We are excited for this new chapter. We love you all and appreciate all the love and support we have received over the past year on our journey of growth!" See them also deliver their wedding invitations in person decked out with fresh flower leis and a food truck Tasty Block serving shave ice. It may all give away their wedding destination, but the couple looked to give aloha vibes leading up to the special day. Check it all out below!
Cover Photo Credit: Liane V Twitter
Aiming to recognize outstanding contributions of Filipino musical works, creators, institutions, and researchers across genres and modes of productions with the highest standard and artistic excellence, the National Commission for Culture and the Arts is launching the 1st NCCA SUDI Awards.
For its launch year, 2020, the SUDI Awards will recognize and honor the nineteen (19) most outstanding musical achievements (whether artist, musical piece, journal, music cultural worker, or music institution, but not limited to) that defined the last 20 years or past two decades.
For the first decade covering the years 2000 to 2009, there will be nine (9) awardees and three (3) special citations while the second decade covers the years 2010 to 2020 and will have 10 awardees and five (5) special citations.
The awarding ceremony for the 1st NCCA SUDI Awards will be livestreamed via NCCA's official Facebook page and YouTube channel (@NCCAOfficial) in two parts on August 21 and August 28 at 7PM.
The award's concept came from National Artist for Literature and former NCCA chairman, Dr. Virgilio Almario. NCCA's Technical Working Group, chaired by Noel Ferrer, initiated the whole awarding process. The word "SUDI", which is an Ilocano adjective meaning illustrious renowned, celebrated, or famous, was proposed by Dr. Felipe M. de Leon, Jr., a member of the technical working group and head of the NCCA National Committee on Music.
Aside from de Leon, the members of the Technical Working Group for this National Music Awards is also composed of National Artist for Music Ryan Cayabyab, Dinah Remolacio, Michelle Therese "Twinky' Lagdameo, Mike Constantino and Bayang Barrios.
Under its current chairman, Arsenio "Nick" Lizaso, the NCCA is spearheading the realization of the SUDI Awards with the help of executive director Al Ryan S. Alejandre, deputy executive director Marichu G. Tellano, and supervising officer on administration Bernan Joseph R. Corpuz, through its Plan/Policy Formulation and Programming Division (P/PFPD) – Arts Section headed by Ferdinand Isleta.
A credible jury was tasked to review the body of work and/or significant contribution of the nominees' that ultimately formed the nineteen (19) significant musical achievements that defined Philippine music during the years 2000-2019 while still adhering to the highest standards of excellence (in form and in content) and even in audience reception and patronage.
In succeeding years, excellent and significant musical contributions (whether artist, musical piece, journal, music cultural worker, or music institution, but not limited to) shall be recognized triennially.
Learn more about the NCCA SUDI National Music Awards and the list of awardees.
ABOUT THE NCCA SUDI AWARDS
The National Commission for Culture and the Arts (NCCA), led by its chairman Arsenio "Nick" Lizaso, executive director Al Ryan S. Alejandre, deputy executive director Marichu G. Tellano, and supervising officer on administration Bernan Joseph R. Corpuz, through its Plan/Policy Formulation and Programming Division (P/PFPD) – Arts Section headed by Ferdinand P. Isleta, spearheads the SUDI Awards.
The National Commission for Culture and the Arts (NCCA) SUDI National Music Award is an award-giving body that aims to recognize outstanding contributions in the Philippine music sector with the highest standards and artistic excellence. The award is given to exceptional musical achievements and contributors such as musical works, creators, institutions, and researchers across genres and modes of productions.
To be declared a SUDI Awardee, a credible jury reviews the body of work and/or significant contributions of each nominee, while still adhering to the highest standards of excellence (in form and in content) and even in audience reception and patronage.
For the year 2020, the 1st NCCA SUDI Award technical working group together with the 2020 SUDI Board of Jury, recognized the most exceptional achievements and contributors in the Philippine music sector in the past two (2) decades. From the years 2000 – 2009, there were nine (9) awardees. For the years 2010 – 2020, there were ten (10) awardees. Additionally, eight artists, institutions, and music projects, were specially cited for the twenty years.
The NCCA SUDI Awards began its search last 2018 under the leadership of former NCCA chairman and National Artist for Literature Dr. Virgilio S. Almario, together with former head of the National Committee on Music Prof. Mauricia D. Borromeo. It was later adapted by the NCCA's current chairman Arsenio "Nick" Lizaso, through the NCCA Board of Commissioners, Commissioner for the Arts Dr. Roland B. Tolentino, alongside incumbent head of the National Committee on Music Dr. Felipe M. de Leon, Jr. In 2019, the first installment of the award was spearheaded by music industry expert Manuel Ferrer with National Artist for Music Ryan Cayabyab, under the NCCA Arts Section, headed by Ferdinand Isleta, through project manager and arts prize officer Isabelle Tee. Subsequently, a SUDI Technical Working Group was formed consisting of various members from the Philippine Music Sector to further develop the Awards.
The National Music Awards got its official award name, SUDI, an Ilokano word meaning "illustrious renowned, celebrated, or famous." SUDI was proposed by Dr. Felipe M. De Leon, Jr.
The award shall triennially recognize artists and musical practitioners, may it be mainstream, independent, traditional, or contemporary, and producers to encourage them to create, perform, record, and develop their music.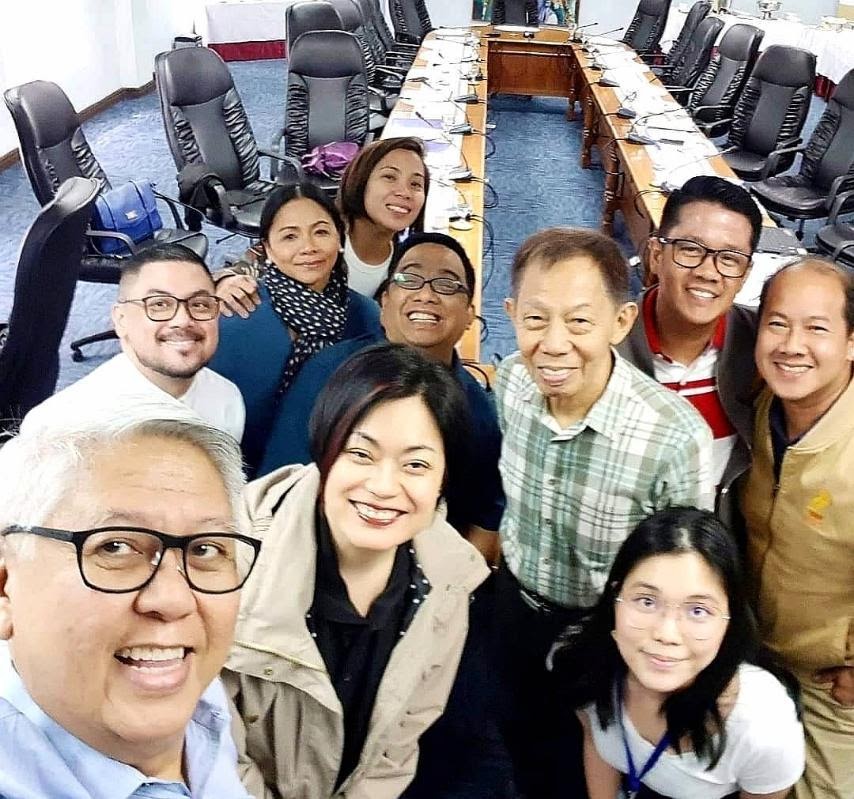 ABOUT THE NCCA
The National Commission for Culture and the Arts (NCCA), Philippines is the overall policy making body, coordinating, and grants giving agency for the preservation, development and promotion of Philippine arts and culture; an executing agency for the policies it formulates; and task to administering the National Endowment Fund for Culture and the Arts (NEFCA) — fund exclusively for the implementation of culture and arts programs and projects.
The government's support for cultural development is particularly highlighted by the passage of R.A. 7356 that created the NCCA. The coordination among the cultural agencies was strengthened by the virtue of Executive Order No. 80, which placed the Cultural Center of the Philippines, the National Historical Institute (now, the National Historical Commission of the Philippines), the National Museum of the Philippines, The National Library (now, The National Library of the Philippines), and the Records, Management, and Archives Office (now, the National Archives of the Philippines) under the NCCA umbrella. Further, through Republic Act No. 9155, administratively attached the earlier aforementioned five cultural agencies to the NCCA, including now the Komisyon sa Wikang Filipino (Commission on the Filipino Language). Thus, the NCCA is responsible for culture and the arts in the Philippines — and, if not in the name, the de facto Ministry of Culture.
The Commission together with the six cultural agencies works with the principle of partnership, collaboration and shared responsibility in achieving effectively and efficiently the implementation of cultural programs as well as maximizing of resources.
The NCCA was created to serve as the presidential inter-agency commission to coordinate cultural policies and programs.
H.E.R. announced the lineup for the second Lights On Festival in Concord, California on September 18-19th that includes a superstar roster. Artists included in the lineup are Bryson Tiller, Ari Lennox, Ty Dolla $ign, Lucky Daye, Masego, Kiana Ledé, Keyshia Cole and more! Erykah Badu is co-headlining the festival along with H.E.R plus more artists are going to be announced. Check out the official announcement on Twitter!
H.E.R. just performed at the 2021 BET Awards and released a new album Back of My Mind. Given the success of the first run of the festival in 2019, it has been expanded to a two-day festival instead of one. According to Hypebeast, tickets are on sale right now via the Lights On Festival website. A portion of the proceeds from the ticket sales will go towards the GRAMMY Museum and MusiCares.
Cover Photo Credit: H.E.R. Facebook