#SARINOTSARI Week 2 11/15 brang Filipino DJs together again from all over the world to raise disaster relief funds for the the typhoons that have devastated the Philippines & effected millions of families. Starting on 11/8, the SARI NOT SARI Co-Founders, @nicoakablitz (The Lunch Table myx Host, @cassandreaho, @iamdjkza & @itsdatguyry raised a total of over $335,131 PhP / $7,025 USD for the first two events on Tiltify with DJs from the US, Canada & Europe. Watch a highlight below of the 16 DJs myxing from across the world:
Tiltify is the the leading platform creators trust for all of their charity fundraising needs & a top full service fundraising platform made for the socially conscious generation, an exclusive partner for Tik Tok but also used by top platforms like Twitch & YouTube. Charities like Feeding America, Make A Wish & the St. Jude Children's Research Hospital are some of the global charities using the innovative platform where users can create their own personal fundraising campaigns for the charities of their choice. Click here to donate to the SARI NOT SARI campaign on Tiltify.
Owned by Amazon, Twitch is the top US based video live streaming service used by 140M+ monthly and 15M+ daily active users, mostly known for video gaming until the quarantine saw more music artists & DJs utilizing the platform. Filipino artists & DJs are amongst Twitch's most active users like producer Illmind, DJ Franzen, DJ Bella Fiasco, SOSUPERSAM, DJ E-Rock & the Snapback LIVE DJs gaining thousands of loyal followers & paying subscribers. Watch below why Nico Blitz & the SARI NOT SARI Co=Founders decided to put the series of events together:
myx was honored to partner with 16 Filipino DJs this weekend for their next event, raising money for the ABS-CBN Foundation on Tiltify. Tune in again for the next 2 weeks of another 16 hours each week of amazing DJs & good music for a great cause, a @Twitch raid to all of these channels, continuing on 11/22 & 11/29 with different DJs, also co-hosted on twitch.tv/myxglobal.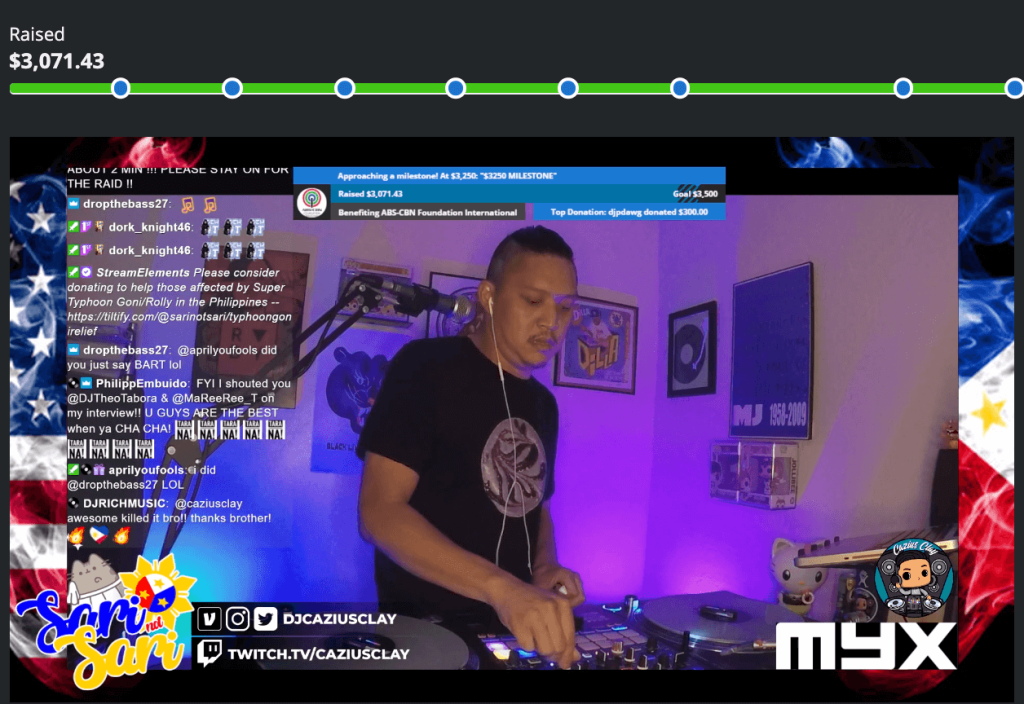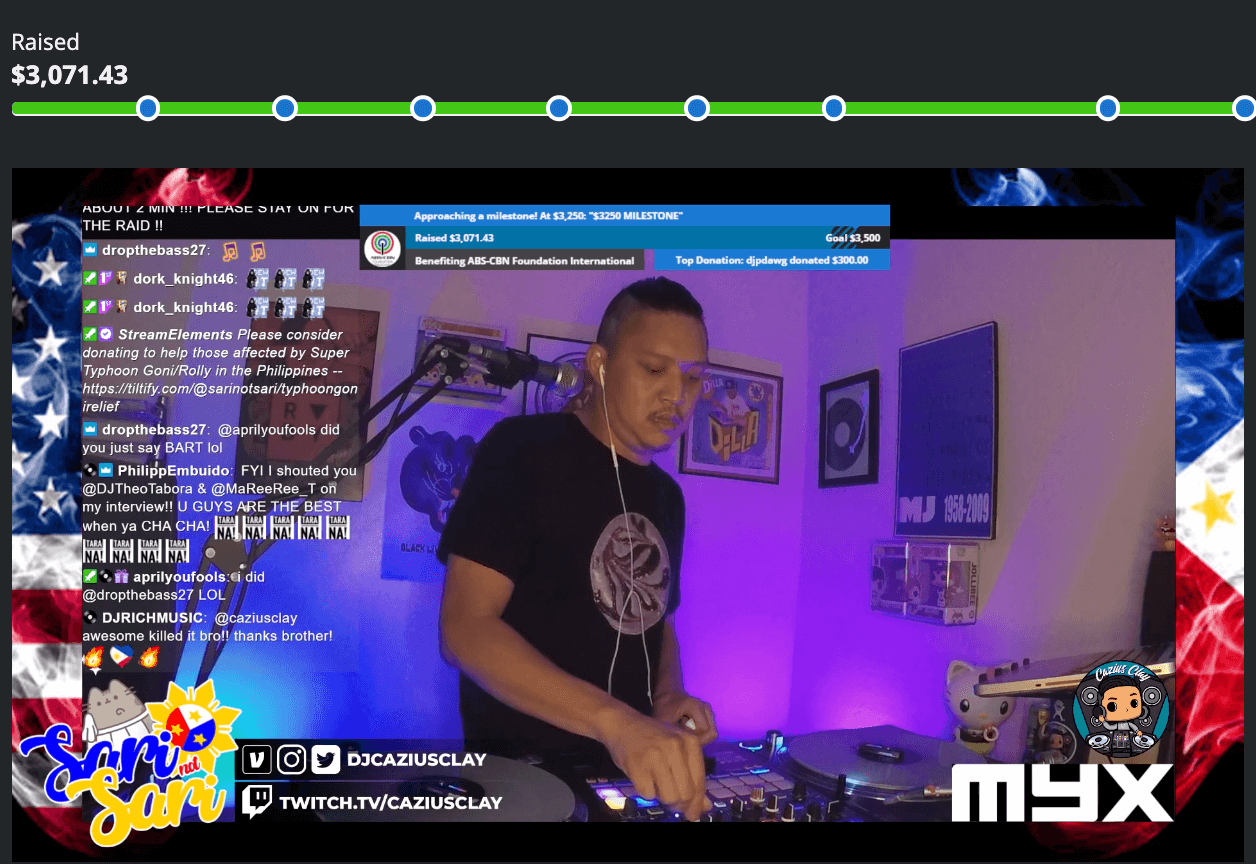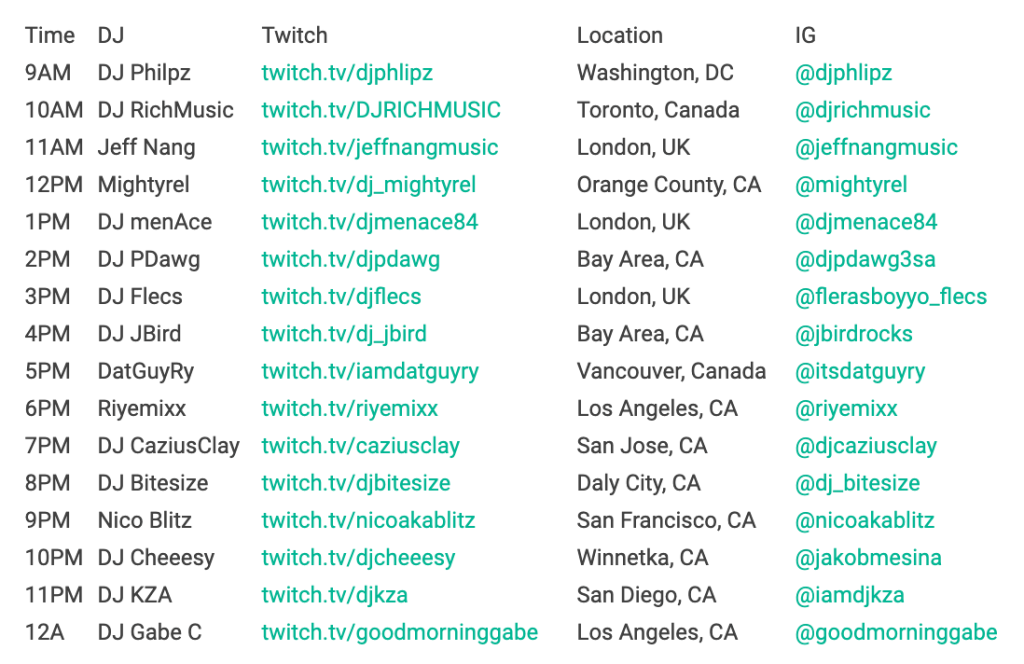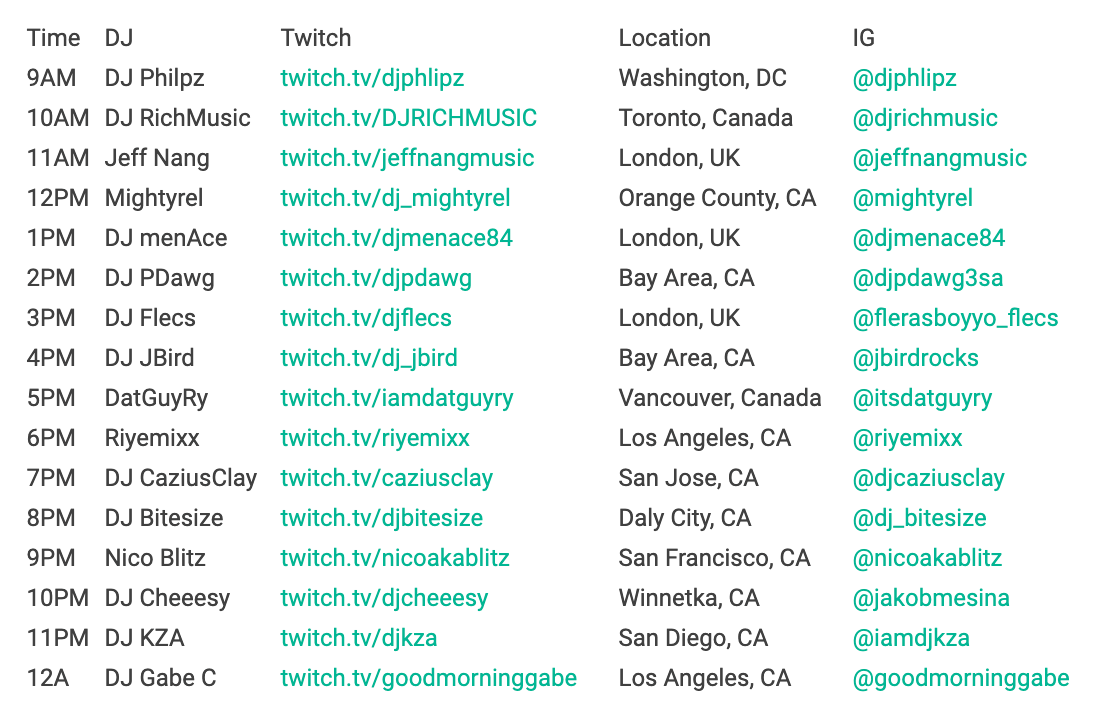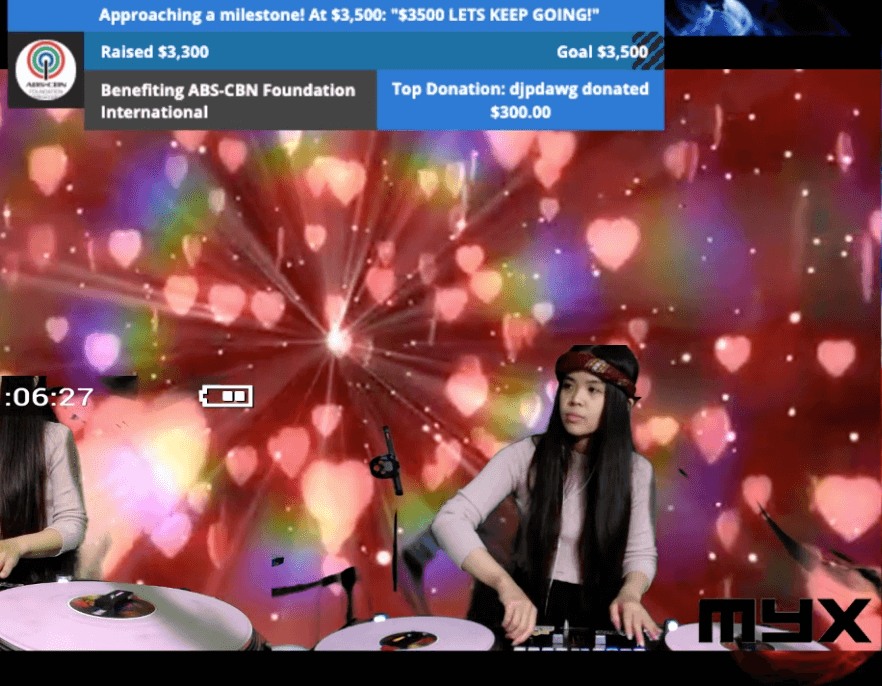 Catch a highlight video of the 16 participating DJs below, please make sure to follow them all on Instagram & subscribe on Twitch.
Nico Blitz. He is a DJ and host events across Los Angeles and the Bay Area, he runs a hip hop website and interview series called The Lunch Table and is a DJ/Producer for the Radio Bassment show on Real 92.3LA syndicated nationwide to over more then 7 stations. He is also the founder and creator of the Yee the Party series which is a hip hop and R&B elevated experience.
For more: Subscribe to Nico: twitch.tv/nicoakablitz
Follow: @nicoakablitz
Watch: @The Lunch Table