Filipinos are known for being great DJs, perhaps it is because music is always playing in family households whether via a fun karaoke night or a holiday gathering. Since the birth of Hip Hop, DJs like Q-Bert, DJ Icy Ice, DJ E-Man, Mix Master Mike, Shortkut and so many more have dominated the DJ battles and radio waves. Filipina iconic DJs like Kuttin Kandi and Symphony (World Famous Beat Junkies) have paved the way for the next generation of pinay DJs.
Below is a nod to some of our favorite Filipina DJs throughout the world that are currently headlining music festivals or breaking on to the scene in their local area, listed in alphabetical order.
AMIRA & KAYLA
Twin sisters DJs Amira & Kayla taking the world by storm, TV appearances include: The Tonight Show, Steve Harvey, Wendy Williams, and many more. The girls also appeared in three national Target commercials, Reebok Campaigns, J Balvin Mi Gente Remix video featuring Beyonce, among many other spots. They even were the DJs for Blue Ivy's birthday party.
BELLA FIASCO
One of the most in-demand DJ's, Bella Fiasco can be found spinning all over California and Las Vegas, her own club night 444, or on her popular Twitch stream.
DJ BITESIZE
DJ Bitesize is a turntablist/party rocker from the Bay Area and has already won 2 DJ Battles in her young career. She's getting tapped by the likes of Miles Medina and NOODZ to name a few. Keep an eye out for this fresh talent.
DJ Jennifer Lee
She is dubbed as the top female celebrity DJ in the Philippines, headlining some of the biggest music festivals in the country. Jennifer was awarded as the country's first Hall of Famer for Best DJ by ALIW Awards. She delivers a power-packed DJ act with live musical instruments. Her skills in martial arts also landed her a role in the action-packed Netfilx Film, Maria.
DJ MIAMOR
New kid on the scene, South London-based DJ Miamor is known for her fun R&B sets. She was recently featured on the UNDSCVRD Livestream finale back in October 2020. You can find her spinning locally in the UK or on Twitch streaming regularly.
DJ NINA
The OG of Philippines' Female DJ scene. Dubbed one of the "The Metro's Hottest Female DJ", Nina is seen performing regularly in the most happening clubs in Manila, and is a staple in the hottest festivals around the country. She's also performed on TV in Eat Bulaga.
NOODZ
Bay Area raised, LA-based NOODZ is one of the hardest working DJ's. Her sets are known for their R&B vibes, mixed with modern day rap, and electronic dance music. You can find her on tour with Kehlani, or at music festival near you.
SOSUPERSAM
Samantha Duenas, aka SOSUPERSAM, is a multi-talented (and highly sought-after!) DJ. You can find her spinning for Hollywood celebrities, headlining shows around the globe, or at her own R&B party in LA, 143.
DJ Seduza
Up-and-coming DJ Seduza is a Filipino Chinese American DJ whose sound transcends everything from hip-hop, soul, bounce, and RnB to EDM sub-genres. She's rocked Head in the Clouds Festival, Cuffing, Exchange LA, and more.
DJ UMAMI
Bay Area-based DJ Umami is the in-house rotating DJ for The Golden State Warriors and San Francisco Giants. You can find her rocking the hottest parties in the Bay, or over the airwaves on KALW 91.7 FM.
Who is your favorite Filipina DJ? Fill out the form below and let us know!
Kehlani's pinay DJ Noodz reminisced on the 6 year anniversary of "You Should Be Here" on Instagram today of the remix project she A&R'd in 2015.
ICYMI, take a listen to the special project that brought new breath to life here on Soundcloud.
See the full tracklisting below: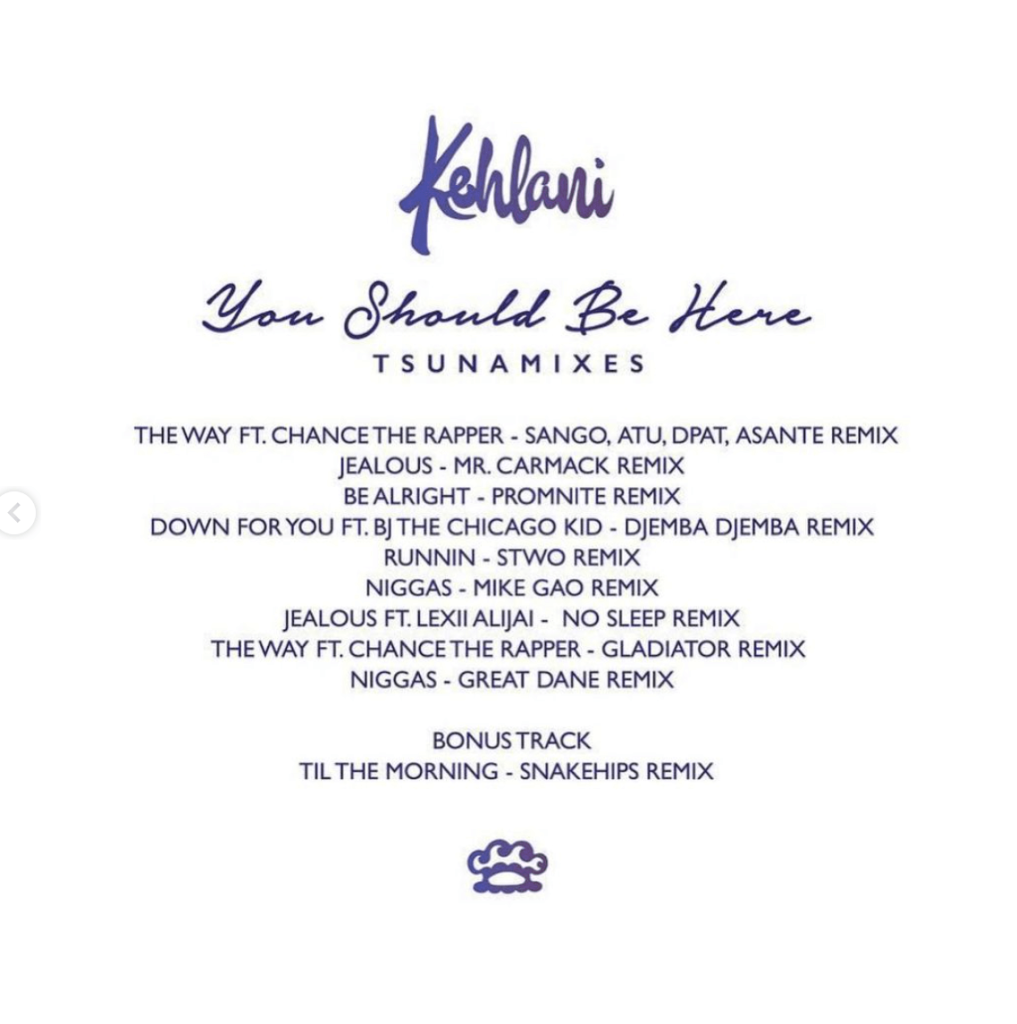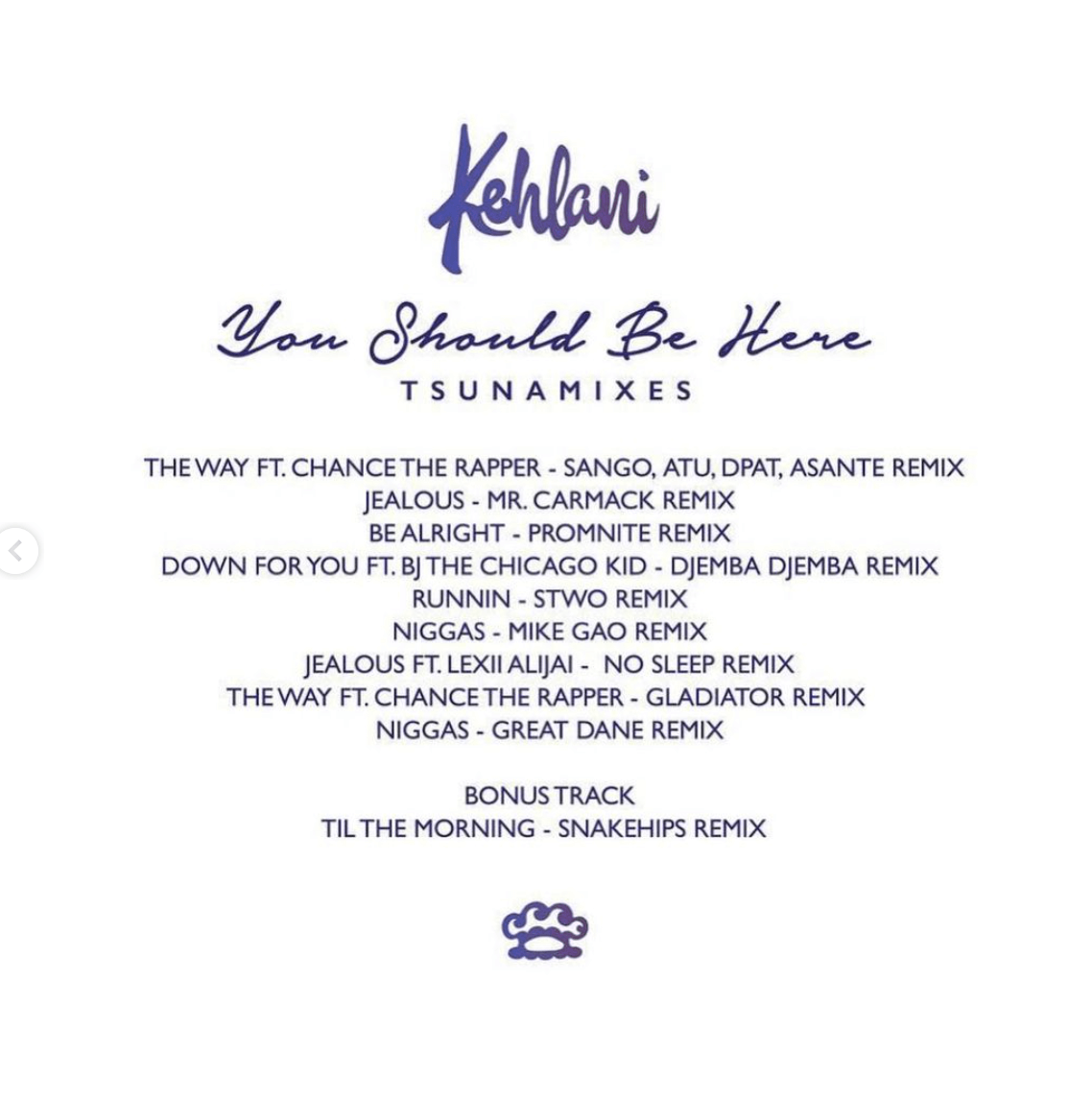 ABOUT NOODZ:
Micah (Noodz) was born in San Francisco and raised in the East Bay's Hayward, CA. From a large Filipino family, she recalls the pressures that many Asian American kids face: a family that demanded success. Venturing into the local scene, she was captivated. "As I was discovering clubs, I was so fascinated with how DJs controlled the vibe of the entire room. That's when I realized, 'Since my Pops DJs, I should ask him to teach me properly how to do it.'" Micah's father, a former resident mixer, gladly taught his teenage daughter to mix, scratch, and beat-count. She saved up and applied these analog techniques to emerging digital technology.
Branding herself NOODLES, Micah gained on-the-spot experience by playing clubs and events around the Bay. Music manager David Ali began helping NOODLES book gigs during her time earning a bachelor's degree at San Francisco's Fashion Institute of Design & Merchandising.

After graduation, NOODLES was hired as Head Stylist for top streetwear retailer Karmaloop. Moving to Boston, she continued to perform in bars and clubs. NOODLES eventually transferred to L.A. Two years later, David Ali contacted NOODLES with an idea, introducing her to Kehlani on the same call. Upon the release of 2014 mixtape Cloud 19, the emerging teenage R&B singer needed a DJ for her first tour. "It was a year of us figuring it out, struggling together." It also forged a strong bond that went beyond the stage. The two have performed together ever since.
Micah's intersection of interests is apparent in her authentic online brand. This includes the popular Send Noodz merchandise line, carefully curated social media, graphic design, and her viral Soundcloud mixes. As a solo act, she's played festivals, including Bumbershoot, Fvded In The Park, Sol Blume, Wireless, Soulection Experience, and Something In The Water. Her stylish and versatile Hip-Hop and R&B sets have also led to residencies at 1OAK and Jewel Nightclub on the Las Vegas strip. It's an expanding career that never stops evolving.

Whether performing top festivals, rocking Vegas club residencies, or priming the stage for major tours with Kehlani, NOODLES reaches millions of fans, and hopes she inspires others to go against the grain. For the last decade, she built a brand that curates the cool—in music, fashion, and spirit. The audience always responds to this authentic and positive energy. NOODLES continues to raise the levels, setting an example for others like her while setting the soundtrack to the party.
Feature cover photo provided by @noodz instagram.
International DJ/artist SOSUPERSAM recently launched her Twitch livestream show, "ATE O'CLOCK," in quarantine, an entertaining mukbang digital series where hundreds of viewers chat LIVE while watching her discuss interesting conversations with special artists/influencers around current topics & food. SOSUPERSAM features a diverse mix of food on the show, in support of the independent restaurant industry during these challenging times, while also showcasing beloved classic international products to her fans. The best part of the show is the random commentary between the guests that are all international artists but close friends at the same time that can finish each other's sentences or break into song on spot.
Previous restaurants featured include The Boiling Crab and Honey's Kettle Fried Chicken. Prior to the stay in home order took place, a LIVE event that SOSUPERSAM co-founded called 143, was the #1 Los Angeles R&B monthly party that saw over 2K+ people monthly, & 24K annually lined around the historic Echoplex. Last year, she launched the annual 143Thx Festival that sold-out to 5K+ attendees with performances by artists like 112 & P-Lo sponsored by myx & K-Swiss. SOSUPERSAM has taken the amazing energy of her offline events & created a special, interactive digital safe but fun space for her beloved followers from around the world, to come together in good spirits during this pandemic, thru her weekly DJ sets & virtual shows.
In October, in celebration of Filipino American History Month, Sam is highlighting various Filipino traditional dishes and re-imagined meals with top chefs & hidden gems in LA. In this episode, SAM & her special guests, international touring DJs Noodz & Mr. Carmack ate home-made calamansi/sinigang wings by her sister, pancit malabon from Manila Sunset, tapa, longanisa and tocilog from LA Rose Cafe & various Philippines inspired themed ice creams from Wanderlust Creamery.
Future FAHM episodes in October will include LASA, Sari Sari Store, United Pastry, Seafood City & of course, Filipino favorite Jollibee. In the past, SAM alongside international colleague & frequent event collaborator, DJ Noodz (Kehlani's Tour DJ) have promoted their events with fun high-school like mall photos that Fil-Ams are familiar with Jollibee while also frequently handing out buckets of chicken at sold-out events.
Have something you want SAM to try? Tweet her with the food recommendation & #AteOClock at @sosupersam & subscribe to watch her exclusive weekly streams on twitch.tv/sosupersam.
ABOUT SOSUPERSAM:
SOSUPERSAM aka Samantha Duenas, is a performing artist from Los Angeles. Born of Filipino and Irish descent, Samantha spent her youth consumed by piano lessons, dance classes, musical theatre, and choir. After receiving her BA in Economics from the University of California, San Diego, she made her first foray into the entertainment industry as a professional dancer, supporting the likes of Ashley Tisdale, Miley Cyrus, and Kelly Rowland. As a dancer she has appeared in numerous music videos, live television, and a national tour with Vanessa Hudgens and The Cheetah Girls.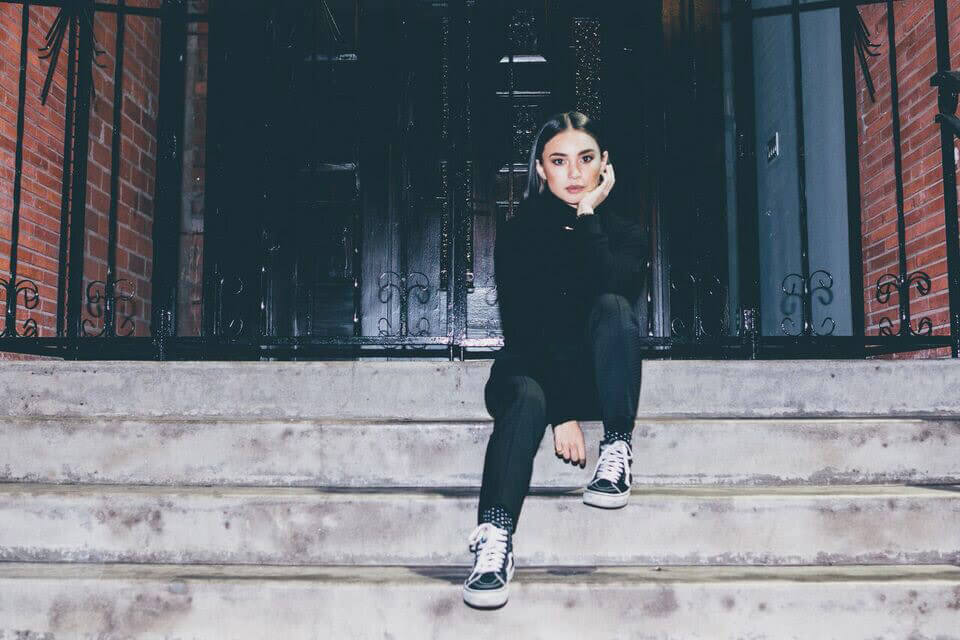 In 2008, Samantha purchased her first set of DJ equipment and has been making waves ever since. She is a seasoned DJ and a familiar name in the international music circuit. Her versatile range and genre-bending mixing style has given her opportunities to play underground clubs, music festivals, and celebrity and fashion events alike.
SOSUPERSAM enjoyed a long stint as is a member of Soulection, the worldwide record label and collective. Through these various avenues, Sam regularly performs throughout the US, Canada, Europe, Asia, and Australia.
In 2013, SOSUPERSAM co-founded "143," a monthly R&B party she hosts and DJ's in Los Angeles. 143 prides itself in pushing the R&B culture forward and bringing in some of the hottest and most legendary names to share the stage such as ?uest Love, A-Trak, Ja Rule, Ashanti, Chad Hugo, and Ginuwine. Over the years 143 has become a global sensation and a pillar in LA nightlife, attracting some 2,000 attendees each month in Los Angeles, and popping up in cities all over the world like New York City, Berlin, Amsterdam, Jakarta, Manila, San Francisco, Vancouver, Miami, Honolulu, Seattle, and Boston.
Watch 112 perform at 143 Worldwide sponsored by myx below:
In 2016 SOSUPERSAM released the "SUP" mixtape series, smartly interweaving her original music in with a curation of her favorite songs. The mixtapes would culminate in Garden a 6-track EP showcasing her songwriting and r&b vocal stylings. Released independently, Garden includes features from Soulection's ESTA. and Bay Area rapper P-Lo. Her follow up EP "Priority" was released in 2018.