88 Rising's sub-label Paradise Rising just released a video clip featuring GRAMMY Nominated artist Guapdad 4000 and GRAMMY award winning producer Illmind on their instagram with the date 2/12/21, referring to the first date of their first single release off their joint album. No other details have been announced yet but we are excited to see the colab come to life as MYX was the first to interview them about the new project at the Kollective Hustle launch in November 2020. Guap is seen with his luggage traveling to the East Coast to work with producer known for his work with Drake, Jay-Z & countless A-list rappers. Watch Illmind share his knowledge and behind the scenes in his exclusive Twitch series on twitch.tv/illmindproducer.
Listen to a sneak peak of Guapdad 4000 & Illmind "How Many" here.
The pioneering media company has teamed up with the Philippines-based mobile provider Globe to launch PARADISE RISING, a localized label dedicated to establishing a presence for Filipino artists in the west and globally.
According to Forbes, "88rising's mission of supporting and shining the spotlight on Asian talent around the world takes an exciting step forward with a new label dedicated to musicians from the Philippines. The pioneering media company has teamed up with the Philippines-based mobile provider Globe to launch PARADISE RISING, a localized label dedicated to establishing a presence for Filipino artists in the west and globally.
Launched in July 2020 with their first semiluscent EP featuring Kiana V, Leila Alcasid, Fern, Jason Dhakal and Massiah, PARADISE RISING provides music distribution, music rights management, and artists development for Filipino artists. Their future plans are hopefully similar to how 88rising has done for their impressive roster of acts that includes both critical and Internet darlings like Rich Brian, Joji, NIKI, Higher Brothers, Stephanie Poetri and more. 88rising says fans can expect new songs along with amplified by promotional events, interview and digital content, as well as exclusive music videos."
Watch the first Guapdad 4000 & Illmind MYX interview below. In 2020 they were both honored at the MYX Filipinos in Music pre-GRAMMY brunch by their colleagues in the music industry alongside Power 106 Program Director, DJ E-Man last year and they come together to talk about their career history and latest project. !ll said "I don't really bump my own projects but I bump this!" and Guapdad hilariously started by saying, "I didn't even know !llmind was Filipino when I first heard about him as at tight producer years ago, but when I met him, knew he was Filipino but I didn't want to tell him…" He talked about creating several songs together.
Save the date and stay posted here to MYX for details.
ABOUT ILLMIND:
Ramon "!llmind" Ibanga Jr. is a GRAMMY award winning, multi-platinum music producer who's worked with all of your favorite artists like J Cole, Drake, The Carters, Lin Manuel Miranda, Lil Uzi Vert, & many more. In addition to his work with artists directly he has contributed to the the soundtracks to Blockbuster Films like Disney's Moana & Marvel's Black Panther, while also producing four records on the Hamilton Mixtape. !ll is the founder of "Blap-Kits," a series of "beat-making" tools available for music producers which eventually pioneered the now multi-million dollar per year "drum kit & sound pack" industry.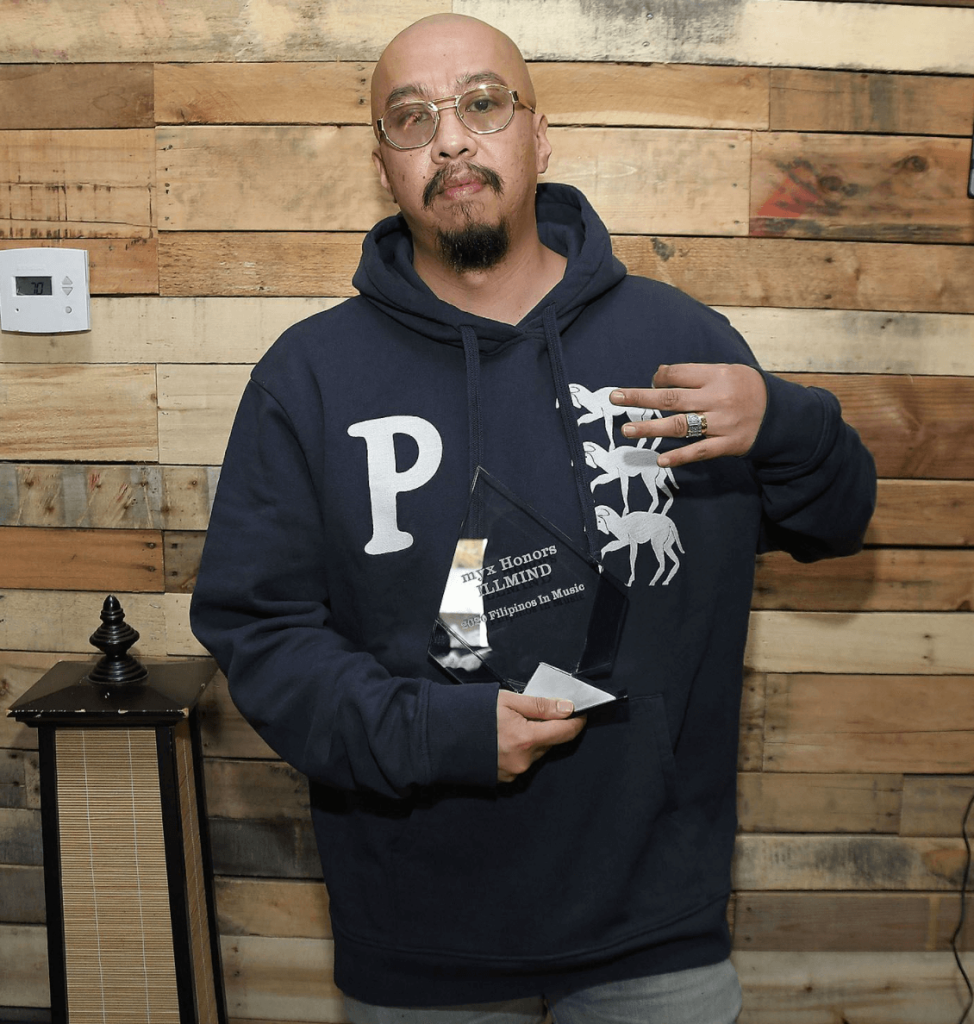 ABOUT GUAPDAD 4000:
Guapdad 4000 is a Grammy nominated, platinum recording artist from West Oakland; who's profound sense of humor, paired with his aptitude for commanding attention, translated organically into his music. His latest single "Alpha" just dropped to hold fans over until his highly anticipated album, produced by Illmind, coming to you at the beginning of 2021. Guapdad's talent, creativity and versatility marks him as one of the most promising budding stars of the music industry.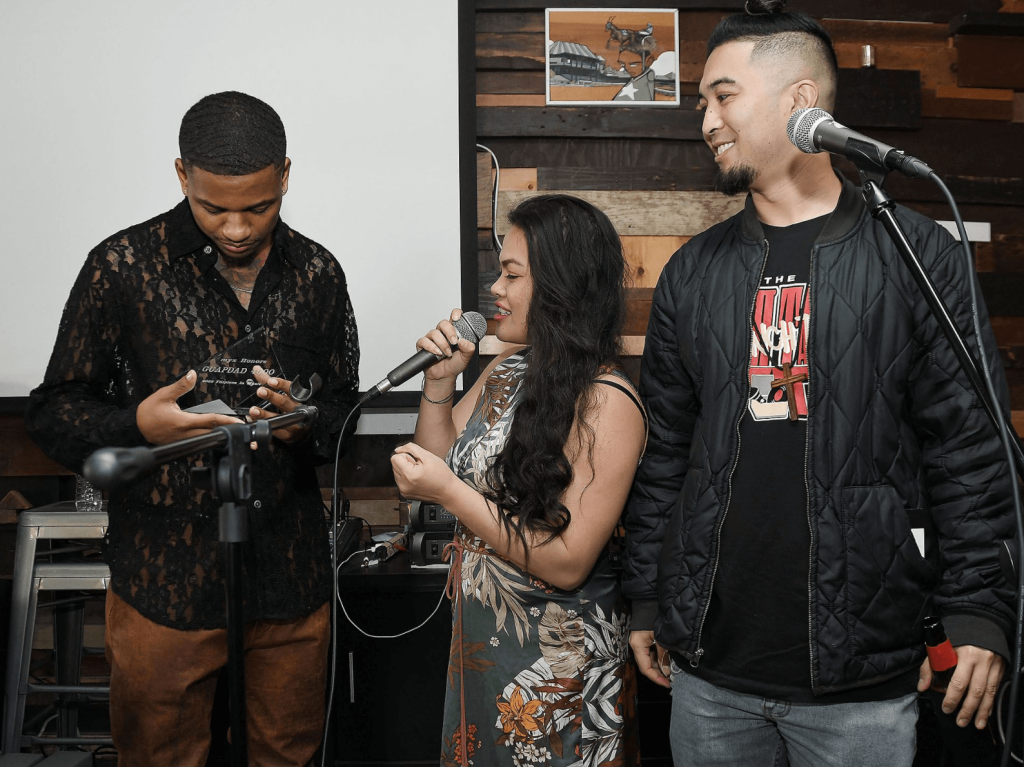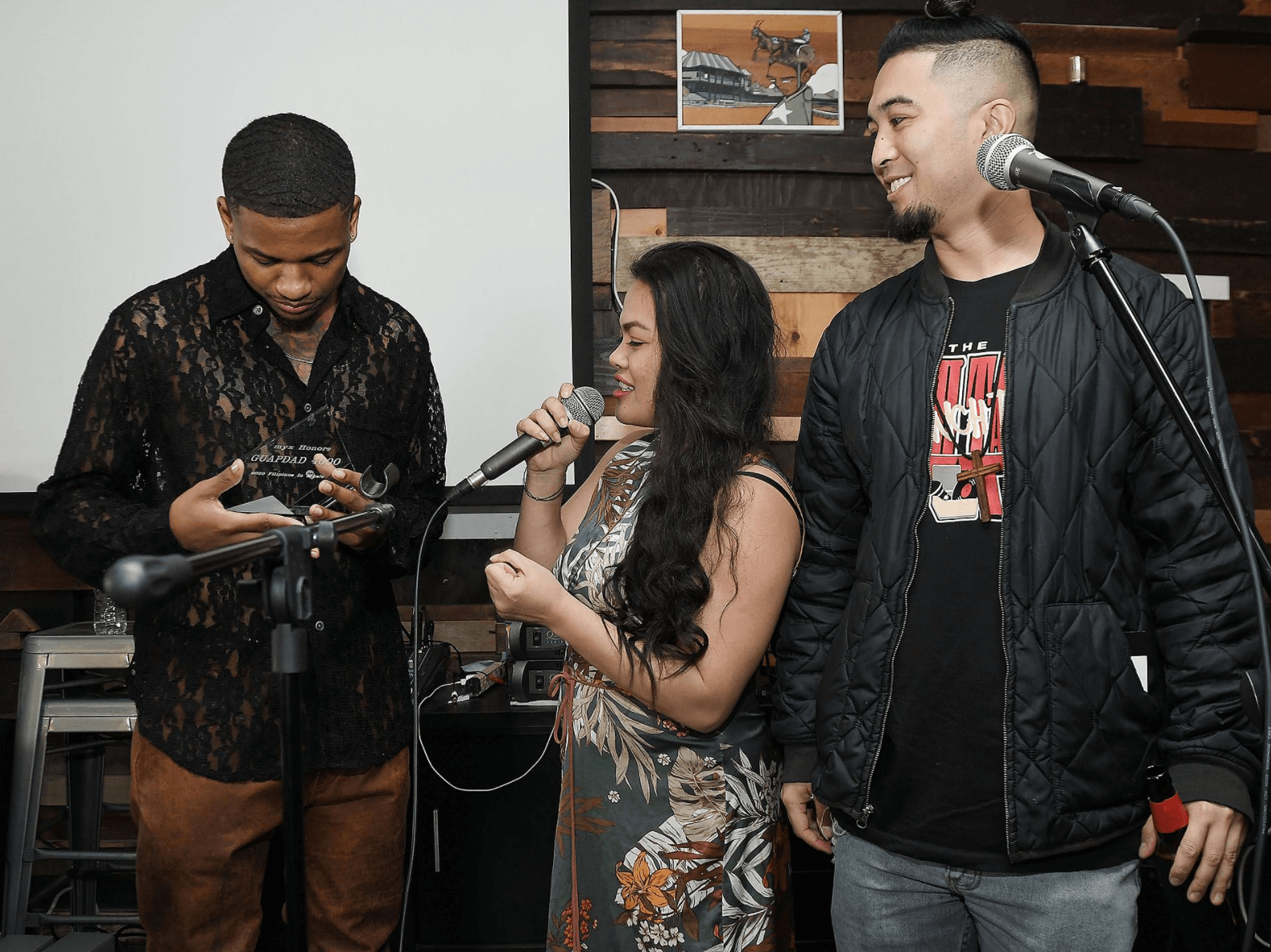 DannieBoi got to sit with Guapdad last year on MYX at the start of the qurantine to talk in detail about his bi-racial Filipino roots growing up in Oakland, his Lola's scary but funny superstitions and his favorite food.
Over the past 6 years, @kianavee spent all of her birthdays with the amazing girls of Marillac Hills; a safe haven for victims of sex crime and for children who've come in conflict with the law. Together, they'd play games, tell stories, dance, open gifts, and eat. Unfortunately, because of the pandemic, she cannot visit them this year. Thankfully with today's technology, they were able to come up with a way to do their yearly tradition virtually and at the same time still be able to give back to their community. Join #KianaV on DECEMBER 22nd at 9:30PM Manila (5:30A PST / 1:30A UK) for an online fundraising event that will be available for viewing for 24 hours. Get your GA tickets here for only $3, VIP for $5.
10 lucky winners who DM @myxglobal us your full name & email for a chance to win a VIP ticket!
Proceeds of the show will be given to Marillac Hils, as well as other community beneficiaries through the Shining Light foundation.
Hope to see you on Tuesday! #KianaVSafePlace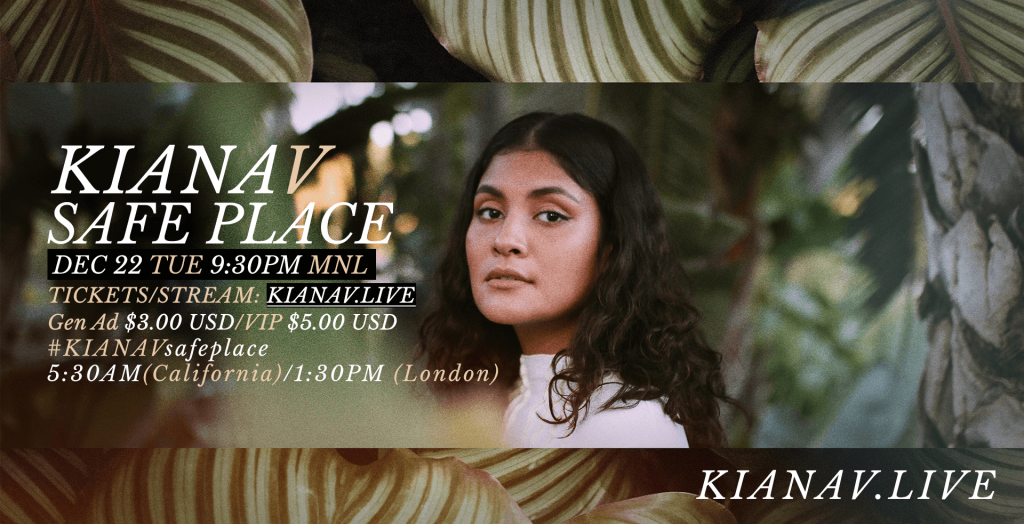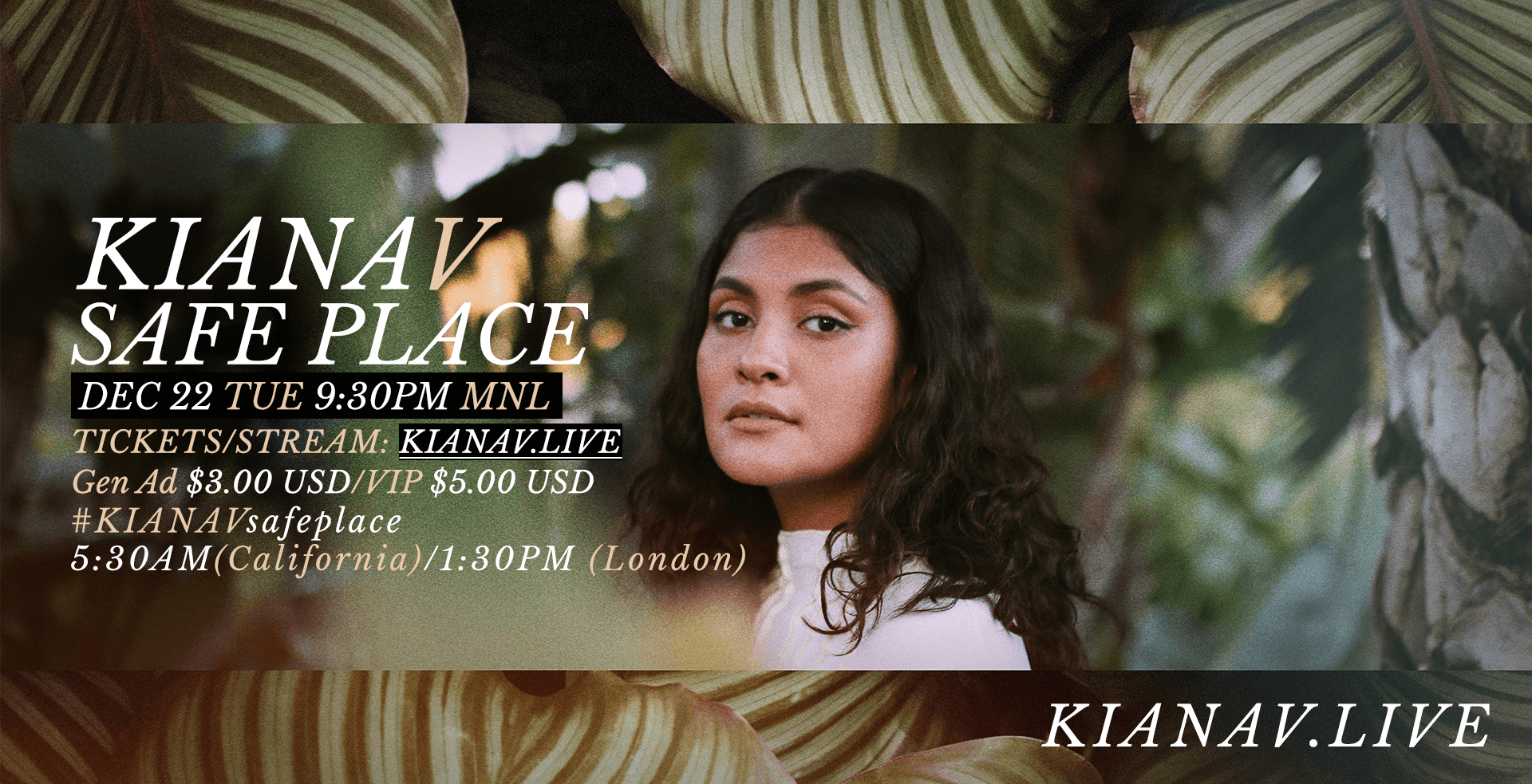 We are excited for the announcement of the 88 Rising DOUBLE HAPPINESS Winter Festival with amazing artists from around the world! TUNE IN on Dec 2nd 4PM PT https://easternstandardti.me ? @ESTpresents. Stay tuned for more details.
The artist billing includes all the artists featured on the 88 Rising, Paradise Rising Semiluscent EP like Kiana V, Leila Alcasid, Massiah, Jason Dhakal and Fern alongside other Filipino artists like Guapdad 4000, Ylona Garcia & headliners NXWORRIES (Anderson .Paak & Knxwledge), ATEEZ, CHUNG HA & many more.)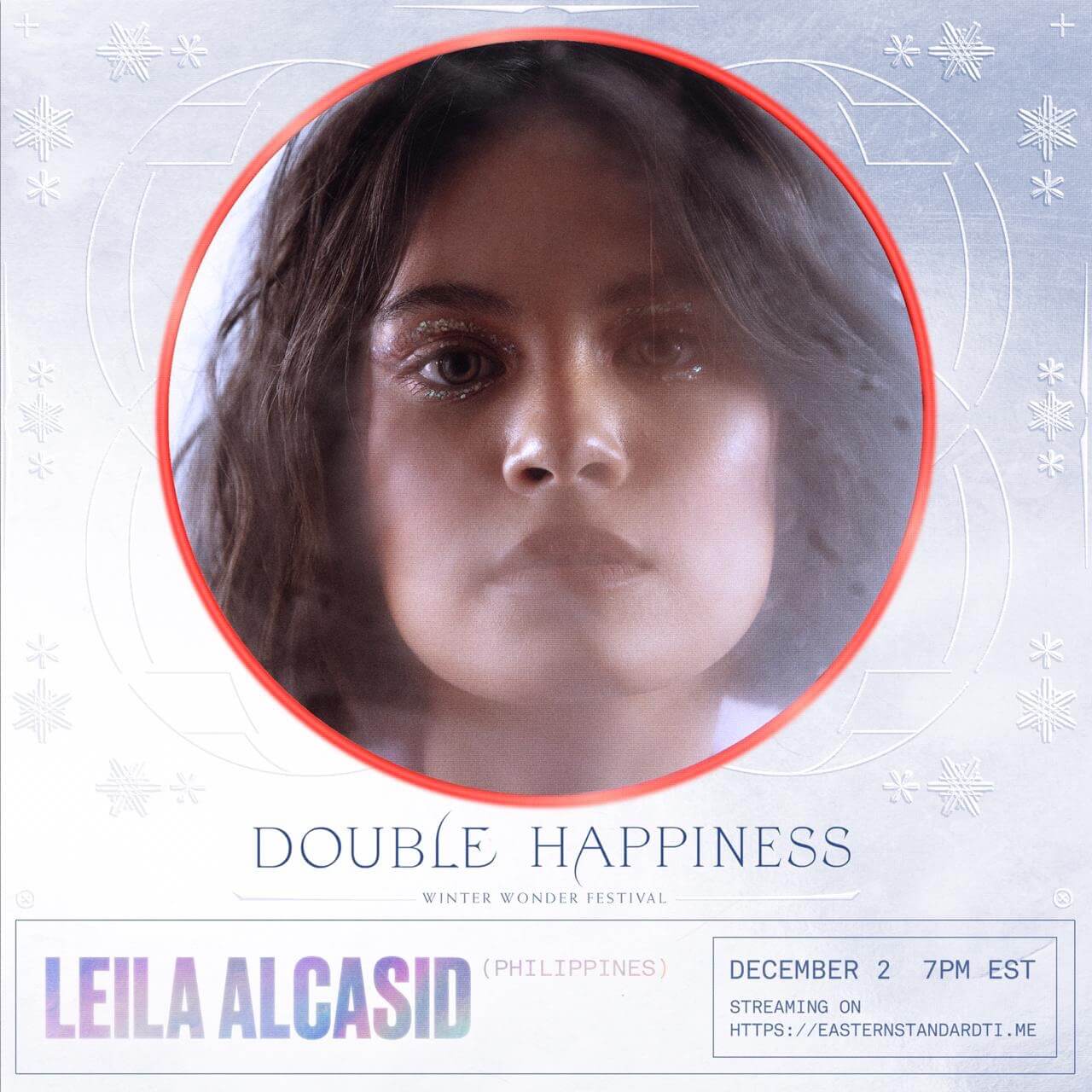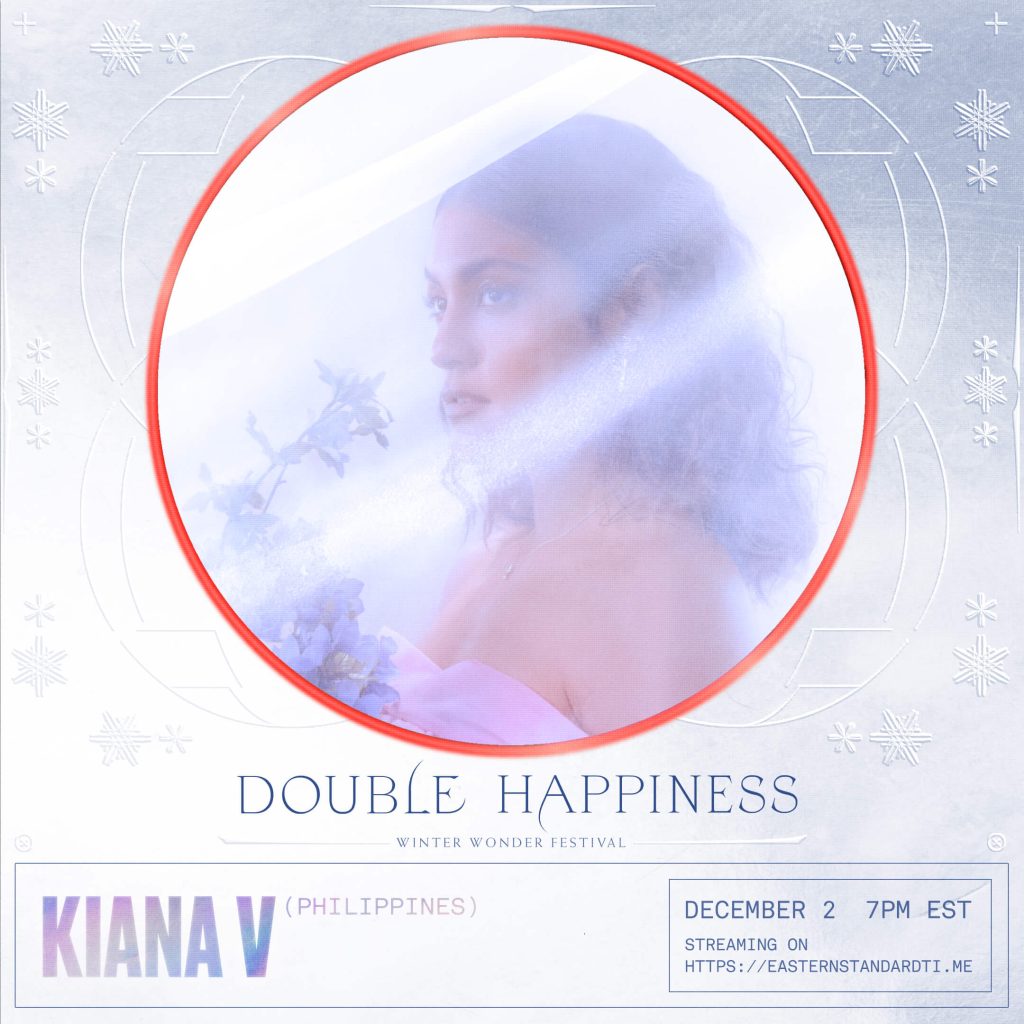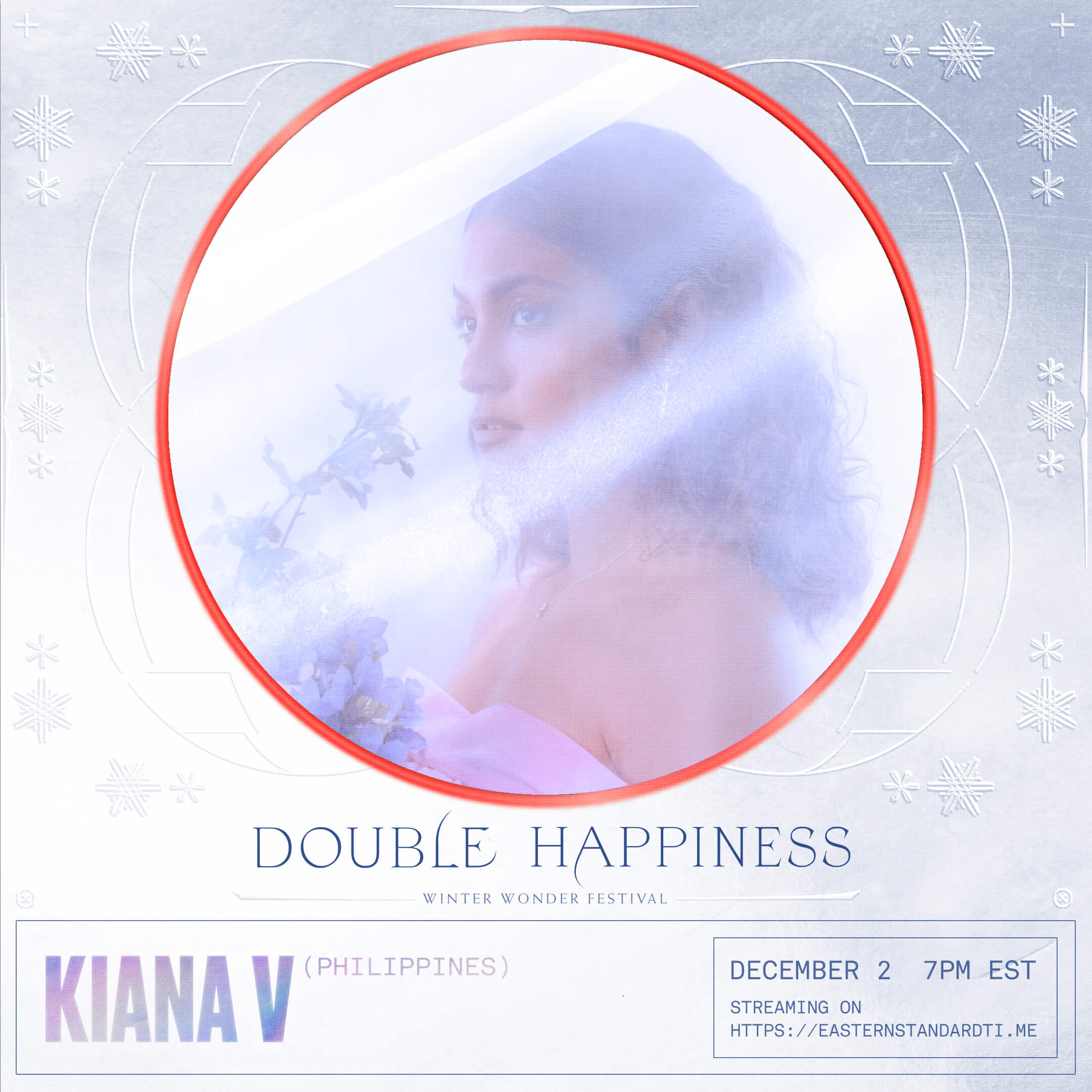 Guapdad 4000 announced earlier this year that they will be releasing an album together with GRAMMY award winning producer & 88 Rising, myx discussed with them the project on their recent Kollective Hustle launch party, airing soon on kollectivehustle.com.
Ylona Garcia shared on her social media that she will be "singing a lil smth smth, have loads of fun and talk a lot about my love for maccas !!" DEC 2 – 7PM (EST). Ylona currently loves working at her local McDonald's (aka Maccas) in Australia.